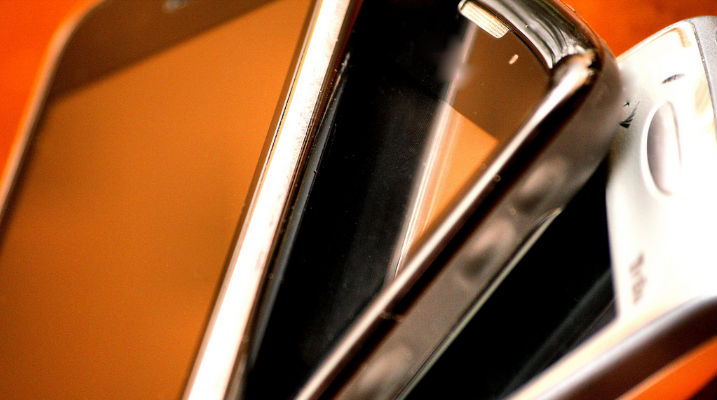 So perhaps you're currently in the market for a new smartphone, or you might have already decided on one but can't seem to pinpoint which mobile network provider might be best for you. What do you do? Why, you come to Leaping Post for some solid advice, of course. Choosing a mobile network provider can be challenging, but we're here to make that choice a little bit easier for you. Here is everything you should consider when choosing a wireless carrier in Malaysia.
SEE ALSO: Smartphone Plans in Malaysia: Who Offers the Best Perks?
Comparing Mobile Networks
Here we've outlined six key parts to consider for mobile network carriers in Malaysia to help you choose the best service. We've focused on the four major mobile service providers in Malyasia:
1. Plan Style
One of the first things you need to decide is if you want a prepaid plan or postpaid plan. Prepaid means you pay for your credit upfront, then once you use that, you pay to buy more credit to use. For postpaid, you commit to a contract plan, which provides you a certain amount of mobile service, which you pay for at the end of each month. All of the major networks offer both postpaid and prepaid options. Maxis offers its prepaid service via Hotlink.
Our Insight: Since the four major networks offer both prepaid and postpaid options, this isn't an important factor for deciding which network to go for. However, the pricing and add-ons vary by network. We discuss the pricing later on in the article.
2. Coverage
Coverage is a crucial component for trying to select a mobile plan. This element is really important for every mobile user in Malaysia, no matter if you're a city dweller or a kampung kid. Without adequate wireless coverage, your pricey mobile plan will be rendered useless.
Of course, all network providers will lay claim to having the best coverage in Malaysia. This can't possibly be true; there are definitely differences between providers. Luckily for us, there are resources available to help us determine which ones stand out from the rest of the pack.
Opensignal is a website dedicated to mapping wireless coverage worldwide, based on data submitted by users like yourself. You can easily download an Android or iPhone app if you want to contribute! Using Opensignal, it wasn't hard to determine which Malaysian carriers offer superior wireless coverage. Here are links to four notables ones:
With assistance from Opensignal's basic statistics – average network speed, coverage maps, and reliability – it seems that Maxis ranks first and then Celcom in terms of providing customers with the best wireless coverage in Malaysia. Their services even extend to the outskirts of capital cities in East Malaysia. Overall, they provide great reception for customers in major cities. U Mobile, unfortunately, falls short in East Malaysia, providing the lowest reception outside of Peninsular Malaysia.
Statistics aside, remember that you shouldn't focus on the numbers alone. You'll need to ensure that your wireless carrier will provide you with strong reception in the locations that you frequent. After determining network coverage, the next step is to conduct an old-fashioned comparison.
Our Picks: If you want a mobile network with the best wireless coverage in Malaysia, we'd first recommend Maxis and then Celcom. View this interactive map showing the coverage of each wireless carrier in Malaysia.
SEE ALSO: Improve Your Mobile Connection in Malaysia with the OpenSignal App
3. Data Services
As you probably know, the data service that a network provides is pretty key for smartphone users. This can vary widely, depending on if you want pre-paid, post-paid, and other factors. Here, we've decided to use the iPhone 5S as a benchmark to compare the various plans offered by Malaysian wireless carriers. Here is a chart to show you the plan breakdowns:
Maxis Data Services
| Bahasa Malaysia | English |
| --- | --- |
| Ah | Yes / What? / I understand |
| Alamak | Oh no! |
| Belanja | To pay for something |
| Bojio | Never invite (as in, 'You never invite me') |
| Cincai | Whatever |
| Fuyoh | Used as an exclamation when impressed, eg Wow! |
| Gostan | Reverse |
| Got meh? | Are you sure? |
| Habis / Mampus | This is it / This is the end (literally, 'gone' / 'dead') |
| Kaw kaw | Extra / Very much / Very strong |
| Kena | About to get something negative (literally, 'get') |
| Kiasu | Anxious to not miss out on opportunities, almost to the point of being selfish |
| La-la | Gawdy |
| Lepak / Yum cha | Hang out |
| Macha | Buddy / Friend |
| Mat salleh / Ang Mo | Caucasian person |
| Perasan | When someone thinks something of themselves that others don't |
| Potong steam | Kill joy |
| Slambur / slamba | Laid back |
| Tapau | Take away |
| Terrer | Really good, amazing |
| Where got | No |
Celcom Data Services
Acreage
4.54
Total units
16 units
Acessibility
Jalan Tambun
New slip road from North-South Highway

Amenities
Huge garage that can fit at least 3 cars
Private pool with gazebo
Education Institute
Sunway College Ipoh
Leisure
Lost World of Tambun
Extreme Park
Banjaran Hotsprings Resort
City Distances
~10 minutes from Ipoh City and major golf courses
~3 hours by train and 2 hours by car to KL
DiGi Data Services
Acreage
9.64
Total units
88 units
Acessibility
Jalan Tambun
New slip road from North-South Highway
Amenities
Garden
Outdoor gym
Reflexology path
Jogging track
Communal spaces
Education Institute
Sunway College Ipoh
Leisure
Lost World of Tambun
Extreme Park
Banjaran Hotsprings Resort
City Distances
~10 minutes from Ipoh City and major golf courses
~3 hours by train and 2 hours by car to KL
As you can see, Maxis offers you plans ranging in price from RM50 to RM250, Celcom's go for between RM98 and RM238, and DiGi's cost between RM88 and RM238. Let's say your monthly budget is around RM100. For that price, you'll get 2GB of data from Maxis, 4.5GB from Celcom, and just 1GB from DiGi. It's pretty clear who comes out the winner here.
What if you're willing to get the best plan possible for RM200 and up? In this category, Maxis and Celcom will both offer you roughly 6GB, while DiGi offers 5GB.
As we've used the iPhone 5S data plans for comparing the networks, this may not be an entirely accurate representation of the ntwork carriers, as it really depends on which smartphone you select. However, overall this is a pretty good example of what you can expect from these three providers.
Further, while we haven't included these details in the chart here, we've identified that Maxis and Celcom also outweigh DiGi in terms of other services provided (minutes, SMS, and MMS).
Our Picks: Toss-up, depends on your data preferences.
4. Network Speed and Quality
Now, what is the point in having a massive data quota if you can't actually use it? Well, be sure to avoid this by choosing a network that simply works! Using Opensignal again, we began to look at the differences in network speed and quality amongst the major wireless carriers.
Malaysian Wireless Carrier Network 3G Quality based on Opensignal
| Bahasa Melayu sayings | Meaning | English equivalent |
| --- | --- | --- |
| Katak di bawah tempurung | Someone who doesn't know what's happening around them | Living under a rock |
| Bagai kera menjadi monyet | No difference between two people | |
| Bagai kera mendapat bunga | Doesn't know the value of things | |
| Bagai aur dengan tebing | Working together for mutual benefit | |
| Bagai mencurah air ke daun keladi | Advice or suggestions are ignored | Talking to a wall / falling on deaf ears |
| Genggam bara api, biar sampai menjadi arang | When doing something, see it through to the end | In for a penny, in for a pound / go the whole hog |
| Melentur buluh biarlah dari rebungnya | Educate children when they are young | Strike while the iron is hot |
| Duduk sama rendah, berdiri sama tinggi | Two people have the same social status | |
| Berat sama dipikul, ringan sama dijinjing | Working together through tough and eay times | A trouble shared is a trouble halved |
| Kacang lupakan kulit | A person who forgot their roots or where they come from | |
| Masuk kandang kambing mengembek, masuk kandang kerbau menguak | Follow the laws and culture of where you are | When in Rome, do as the Romans do |
| Sedikit-dikit lama-lama jadi bukit | Slowly but surely | slowly but surely |
| Bak cendawan tumbuh selepas hujan | Too many things at one time | Like mushrooms after rain |
| Sediakan payung sebelum hujan | Be prepared | |
| Sebab nila setitik, rosak susu sebelanga | Because of one persons bad behaviour, the whole community gets a bad name | One bad apple spoils the lot |
Malaysian Wireless Carrier Network 4G Quality based on Opensignal
| BM phrases | Meaning | Direct English translation |
| --- | --- | --- |
| Ada angin | Mood swings | Got wind |
| Anak buah | Niece / nephew | Fruit child |
| Batu api | Agitator | Stone fire |
| Rendah hati | Humble | Low heart |
| Tangan kosong | Disappointed | Empty hand |
| Lintah darat | Usurer | Land leech |
| Gaji buta | Being paid for not doing work | Blind pay |
| Harga diri | Self esteem | Self worth |
| Durian runtuh | Unexpected good luck | Falling durian |
| Cakar ayam | Very bad writing, illegible | Chicken scratch |
| Hidung tinggi | Snobbish | High nose |
| Lidah bercabang | Someone whose story keeps changing and cannot be trusted | Forked tongue |
| Buaya darat | Playboy | Land crocodile |
We can definitely use this as a rough guide towards understanding network quality and speed on our local wireless carriers, but keep in mind that the data on Opensignal is collected from a self-selecting group of users. From this information, however, it's pretty clear who comes out on top in both categories.
Our Pick: Choose Celcom if your after the fastest reliable 4G data service in town. Also take a look at Maxis for decent 3G data prices and at U Mobile for an even more affordable 3G plan. 
SEE ALSO: 
5. Prices, Prices, Prices
Don't commit to something that you cannot afford, especially if you're signing for a 12- or 24-month smartphone contract! Figure out your budget, and do all the necessary research before committing yourself to a cellular plan.
Follow these links below to view the post-paid plans offered by the four wireless carriers we've already mentioned in this article:
Best Malaysians wireless carriers' price to value for…
A basic calling plan: Choose Maxis' TalkMore for RM48 a month. You'll get a monthly bonus of 400 free minutes and 200 free SMSes. Call rates start at 10sen/min, and there is the option to purchase Internet quota. Add-on Internet quota options for Maxis plans can be found here.
The cheapest data: U Mobile's U28 post-paid plan gives users 1GB worth of data, along with a limited amount of free minutes and SMSes for RM28 a month. Take a look here.
The cheapest family plan: U Mobile has an affordable Internet Share Plan for family members. One plan (with an RM68 monthly commitment) gets you three sim cards, 3GB worth of sharable data, and 60mins of free voice calls between the three numbers. If you need an additional SIM card, you can pick one up for just RM10.
Special mention: Maxis' FamilyPlus 30 plan also offers great benefits – 1,500 free SMSes and 15 hours of free calling time between family lines. Data, however, counts as an add-on and incurs some extra charges. The plan requires a monthly commitment of RM30 per person, which isn't bad at all.
Our Insight: As a general rule Maxis tends to offer more expensive mobile services, while DiGi and U Mobile offer cheaper mobile services. Again, this is not a fixed rule but a rough guideline. If price is your main priority, then you may want to start exploring your mobile carrier options with DiGi and U Mobile.
6. Customer Service
Customer service is very important when you start having troubles with phones. We haven't been able to source reliable or quantifiable information about this. However, here are some suggestions to help you gather customer service feedback of mobile service providers in Malaysia.
Social Media: Check out the broadband's social media accounts o see what people have been saying and also post your own questions or comments. Does it look like the company is helping its customers or ignore them? Does there seems to be excessive frustration expressed from customers?
LowYat Forum: LowYat is an active forum in Malaysia and can be a great place to find existing threads about mobile service providers in Malaysia. Alternatively, you can start a new discussion by creating your own thread.
Ask Around: One great way to get information about mobile network service providers is to ask people in your network.  Ask your colleagues, friends, or family in Malaysia. What has been their experiences?  This simple exercise can offer some great insight.
Other Malaysian Mobile Carrier Alternatives
While the four wireless carriers mentioned above are probably the most popular choices in Malaysia, there are other carriers that utilize the technological capabilities of these four primary carriers. They generally offer their services at a somewhat cheaper rate; but the downside is that they only offer prepaid plans. In any case, here is a shortlist we've compiled:
In short, when choosing a wireless carrier, it's mostly about your usage, coverage, services and features, and budget. There are a lot of factors to puzzle over, but hopefully reading this article has at least given you a framework to make the right decision! Leave a comment below if you think we've missed anything out.
Which do you think is the best mobile network carrier in Malaysia? Post in the comments below.
BROADBAND AND WIRELESS STORIES:
SMARTPHONE STORIES:
AND: Other awesome 'Tech' stories published on Leaping Post
Photo credit: Phil Roeder / Foter.com / CC BY
Comments