The mainstream mania surrounding food photography is a relatively recent phenomenon. In the last decade, what used to be a niche subject in photography has taken social media by storm, becoming the second-most popular subject on Instagram after the selfie. A picture really is worth a thousand words, and Tim Wong, an incredibly talented food photographer, explained to Vatsala Devi just how he makes that food photo magic happen.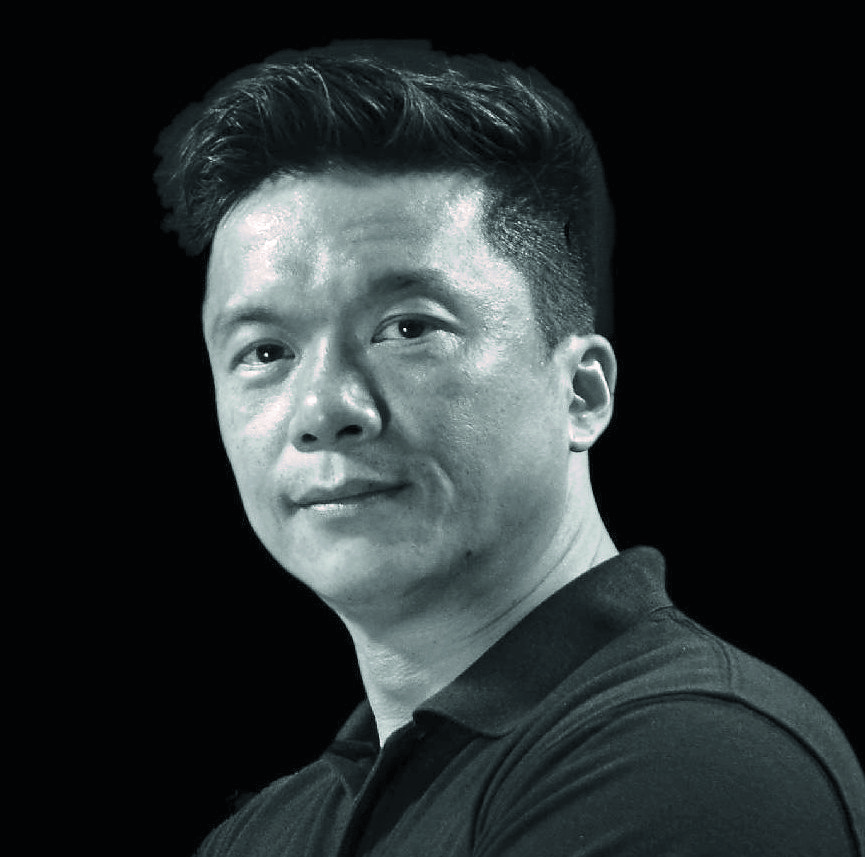 Food photography is a very specific genre, as it demands a passion and a great understanding and appreciation of the products. How many times have we heard, "You eat with your eyes first"? Food is a complex and vibrant subject that contains colours, textures, patterns, lines, and shapes to give it a striking image, but the challenge lies in capturing the image in a way that makes the audience want to eat what they are seeing.
It's a skill photographer TimWong has developed and perfected over the years. Tim has a keen eye for food and a knack for capturing it with his camera. Call it intuition or experience – he knows just how to shoot food that special way for images that are visually appealing… and delectable, too.
A budding enthusiasm
"I think my love for photography was an affair that started fairly young and I have my dad to thank for it. He loved taking pictures and some of my fondest memories from childhood were of spending time with my dad and following him when he was out shooting photos or videos. Back then, it was the era of film cameras and the process of taking photos or videos and developing them was much different than what it is today. Unlike now, where editing can be done with a few clicks, in the past it involved much more – even cellophane tape – and it was just fun watching him work," reminisced Tim.
"To encourage my own interest in photography, my dad presented me with my first camera, a small point-and-shoot model. That camera was special to me because even when rolls of film were at their most popular, photography was an expensive hobby but my dad didn't let that stop him from getting me one."
Tim is originally from Hong Kong, but since he's been in Malaysia for so long, he considers himself a Malaysian. When asked how a Hong Konger has made  Malaysia his home, Tim explained that it was work that first brought him to Malaysia. Tim's journey to Malaysia can be chronicled from the time he studied design at the First Institute of Art and Design in Hong Kong.
"Knowing early on that I had a strong interest in the creative and visual genre, I pursued a design course for three years where I learnt painting, design, visual art, and sculpting in a more detailed manner," Tim recalled.
"Following my coursework, I tried my hand at different industries, including working for one of the TV stations, before finally landing in photography. A real milestone in my career would be when I came to Malaysia as a video producer to work on a video. It was then that I met a beautiful woman here. I married her and quite a few years and two kids later, Malaysia is practically home to me."
The resourceful 48-yearold also ventured into marketing to gain insight into the Malaysian sales and marketing industry and to get a feel for what it would take to excel here. In the end, he decided his love of photography could be turned into a career and based on the photographs he takes, it was a wise decision.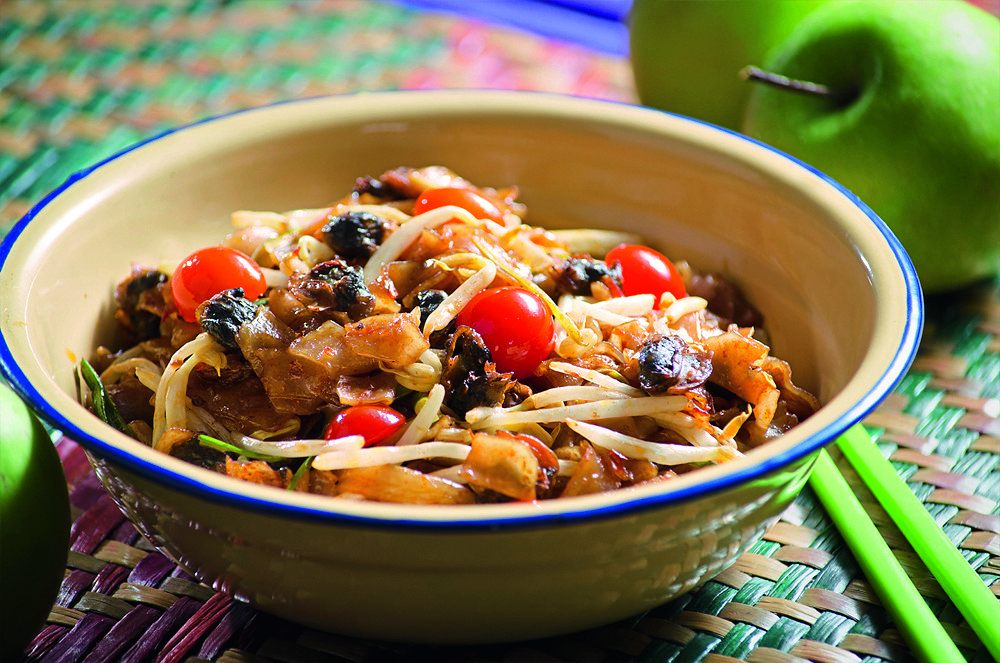 Feeding the camera
"As I mentioned earlier, I fell in love with the visuals my dad created and photography became my hobby before I started dabbling in it as a freelancer and about seven years ago, I decided to turn it into a full-time profession," explained Tim.
"I
started off doing portraits, focus: food in Malaysia interiors, landscapes, and even experimental shoots using lighting – after all, photography is the art of light – but food is my forte."
When asked the reason why he has devoted his time and energy to capturing food, Tim's reply was that food, apart from being one of the most basic and important elements of human survival, it is a niche genre that can be fun and challenging at the same time.
"It also helps that I love food, love cooking, love eating, and love my wife who cooks amazing dishes," said Tim sheepishly.
Food, he emphasized, is an interesting subject and the end result should be both pleasing to the eyes and palate, and when pressed about his own cooking skills, he admitted that although he enjoys cooking, his skills in the kitchen are perhaps a bit limited.
"Cooking is an art. You have to know how best to combine the ingredients to bring out their flavours, which utensils to use, and what skills are involved in preparing a dish.
You know you've accomplished your goals when diners savour your food. In some ways, it's the same with food photography: you know you've got a great photo when the audience are salivating over it and can't wait to sample it," said Tim. The self-taught photographer emphasized that while the specific type of camera one owns does not determine the quality of the picture, lighting definitely plays a critical role.
Styling and shooting
"When shooting food," Tim explained, "lighting is everything. It's all about natural light – food looks best that way. All one needs is a window with indirect light, a nice surface to shoot on, and a white card for filling in the shadows. It's that easy to get excellent results. I also prefer to style my own food, because food styling and photography go hand-in-hand in serving the same purpose which is to create an image. For me, that's easier when it's done by one person."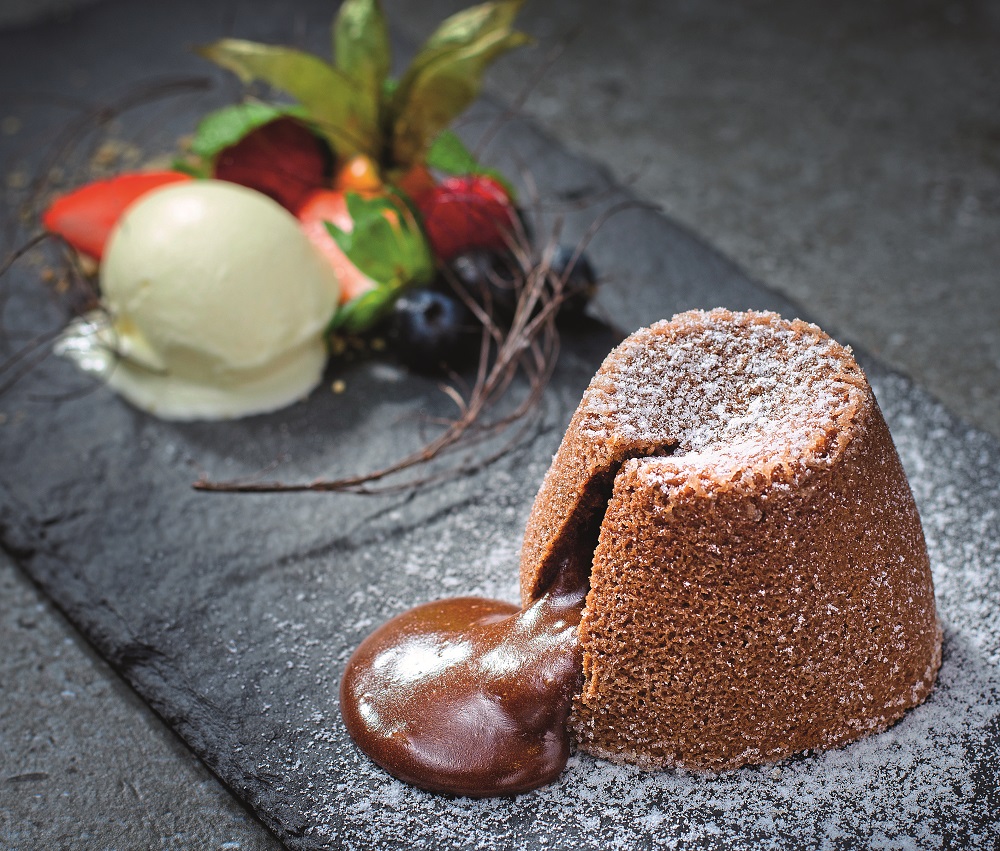 Tim pointed out a couple of things he's learned from his time in the field. "To style a plate as naturally as possible mostly comes from both experience and instinct. One simple rule, for example, is to not have perfect alignment or symmetry, as that looks too obviously styled. The best kind of styling is when it is not apparent. You don't want the viewer to look at a food photo and say, 'Wow, what beautiful styling!' You want them to say the food looks amazing. That's the general idea behind subtle styling," said Tim.
He takes photos and talks like he's a veteran in this industry, but Tim acknowledged that despite his accomplishments, every day is a learning process for him, and that's how he keeps progressing. "I picked up this skill mostly due to my father's influence in my younger days and then through books and practice," he explained.
"I already knew the basics of photography and had an eye for it, and the creative course I took then gave me a solid foundation with which to hone my natural abilities." He added with a smile, "Apart from that, I improved my photography skills the old-fashioned way: through lots of practice!"
Perfecting the niche
I asked Tim about the qualities that make a good food photographer, and he said one of the most important skills is to know food. Just as portrait photographers get the best results when they're familiar with and comfortable with the people they're photographing, the same is true when it comes to food.
"As a food photographer, you really need to be familiar with the product you're working with," Tim said. "To get a special series of photos, something apart from the ordinary or tried-and-tested images, it has to come from your understanding, knowledge, and feeling about food.
"So when you apply all of that to your shoot, it becomes different and adds a slightly personal touch to the photo."
Tim recalled one of the photo shoots during his earlier days where he had to style and shoot a sandwich. He was new to the job and was frustrated that the styling wasn't going as he had planned or visualized.
"The cheese wasn't melting in a visually appealing way. A chef explained to me that this was because it wasn't the right cheese. He told me what cheese to use and after I got that situation under control, I was able to get the styling and photography done.
"It was a lesson that taught me to know the subject of my photo shoot. After that day, I did my homework on every shoot I had and ensured I knew the subject I was shooting as intimately as possible."
With years spent in the industry now, Tim's homework load has decreased as he's built up a database of foods and techniques in his mind. "Like almost anything else, being a better photographer requires experience, practice, and time," Tim noted. "For my part, I recommend shooting what you like or are passionate about on a regular basis and you will see after a time that your work gets better and you get more efficient, too."
This article was originally published in The Expat magazine (November 2016) which is available online or in print via a free subscription.
Comments