Mention the word Thailand and most people automatically start musing over places like pulsating Bangkok or captivating Phuket and Koh Samui, but much less so Chiang Mai. The northern region of Thailand still remains one of the nation's most untouched, which is why it should be on every nature-lover's list.
Previously known as Lanna, the Kingdom of a Million Rice Fields, Chiang Mai easily holds her own in Thailand's glorious tapestry of culture. More temperate and blissfully calmer than her southern siblings, the sublime, natural beauty of Thailand's Rose of the North has besotted me.
Here are seven reasons why fans of nature should make northern Thailand their next travel destination:
1. Wake up to your own kingdom at Dhara Dhevi
Dhara Dhevi resort took four years to build and is modelled after the ancient city of Siam, with discernible Burmese and Laotian influences in its palatial architecture. Within its 60 acres of agrarian beauty and immense luxury are 123 individual suites and villas, complete with organic gardens and sticky rice paddy fields (the harvest of which is donated to the local orphanages).
An opulent establishment with its own ecosystem, Dhara Dhevi employs a large portion of the townspeople as staff. They even have a farmer's market every weekend, where local craftsmen will set up their stalls, and sell their beautiful handmade wares.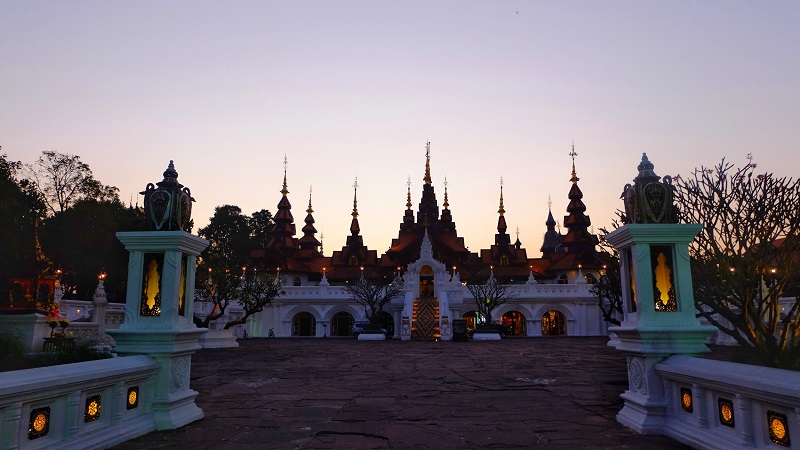 Fair warning, though: you'll find it almost impossible to leave the well-manicured grounds once you've checked in. There is a myriad of daily activities offered to guests, which include arts and crafts demonstrations (basket making, bamboo weaving, and rice pounding), lessons on rice planting and even a ride on Lucky, the resort's resident water buffalo.
Address: 51/4 Moo 1, Chiang Mai-Sankampaeng Road, T. Tasala, A. Muang, Chiang Mai 50000.
Tel: +66 5388 8888
Website: dharadhevi.com
2. Volunteer at an elephant sanctuary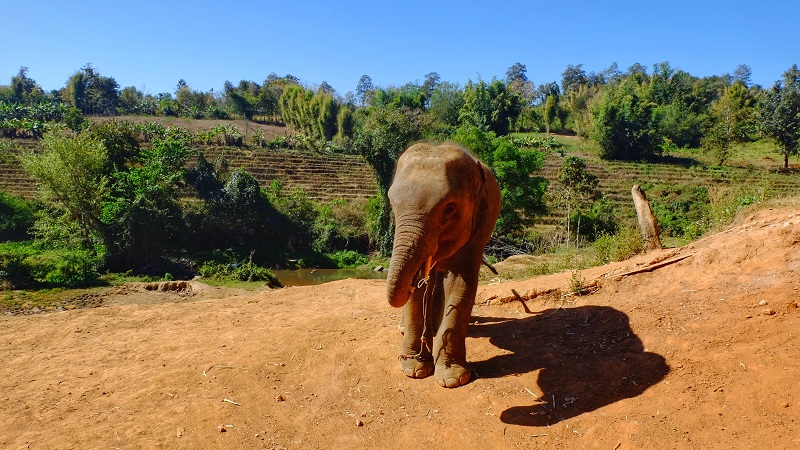 The rapid influx of tourists into Thailand unfortunately translated to many elephants being viewed simply as business assets. Young elephants are sometimes poached from the wild to be sold and used as novelties in hotels, or forced to undergo harsh training to perform for tourists. This atrocious practice is incredibly damaging to the population of elephants in Thailand.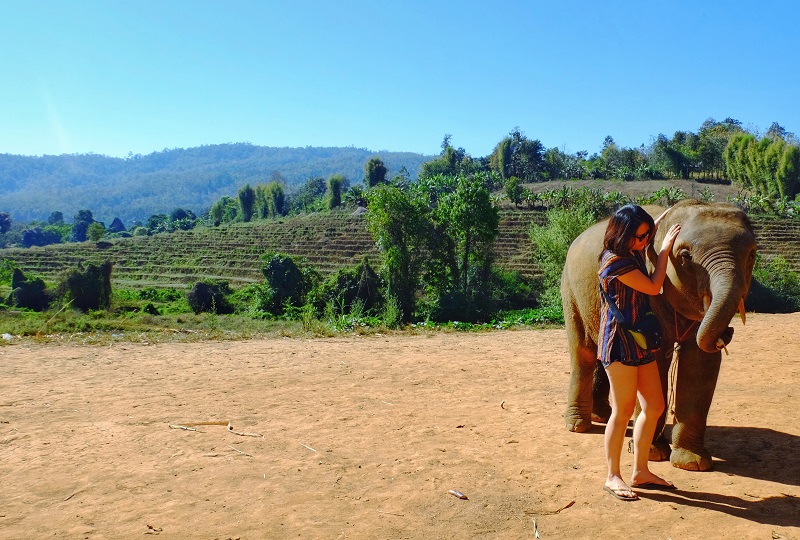 The sanctuary is one of the best ways to get up-close and personal with the mammoth creatures – ethically. Rescue efforts to rehabilitate the gentle pachyderms have been made here since the 1990s. Volunteers can spend half a day or a full day feeding, cuddling, even having a playful tussle with baby elephants in their natural habitat, followed by a mud spa, smearing mud on the elephants' ridged skin then a river bath.
Address: 119/10 Thapae Rd Chang Klan, Muang, Chiang Mai, Thailand.
Tel: +66 956984422 / +66 835624263 / +66 53273415
Website: elephantjunglesanctuary.com
3. Enrol in a cooking class at an organic farm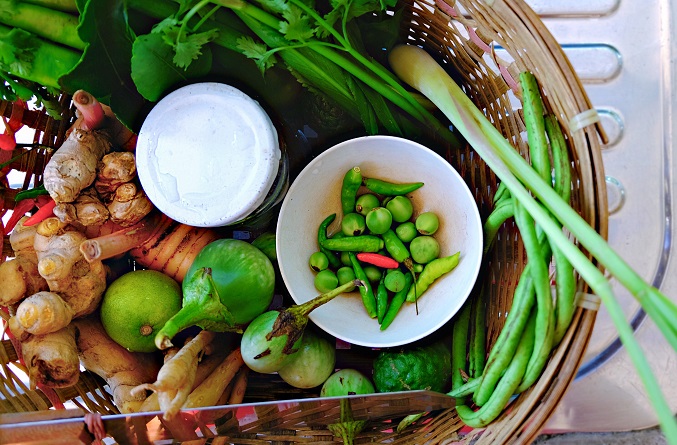 From the farm, directly to your wok – that's the approach at this cooking school located 17 kilometres away from Chiang Mai. What lies at the site is a testament to hard work and resourcefulness, in creating a self-sufficient and independent farm.
After an early pick-up from the hotel, the class is shuttled for approximately an hour outside the city, into the beautiful farmlands of Northern Thailand. Upon arrival, a guide-cum-teacher brings you around the property, where you'll get to learn about the organic practices used (composting), pick and even taste the ingredients used in traditional Thai cooking.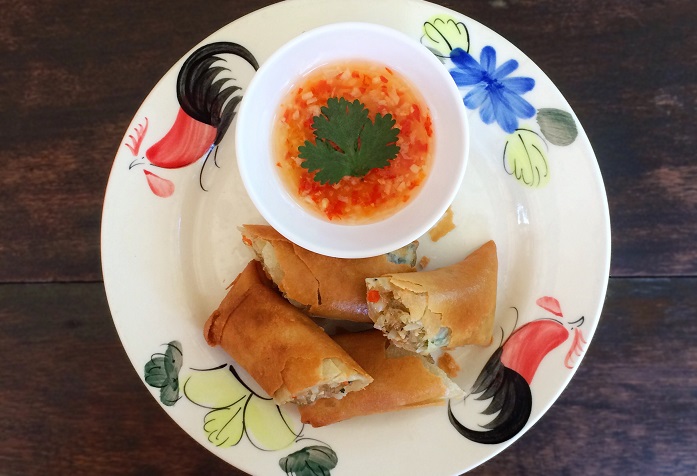 If you have no cooking chops whatsoever, or can't tell the difference between a wok and a pan, there is absolutely no reason why you shouldn't sign up for the cooking class. You'll be guided through every step, turning you from novice to expert within half a day. You'll also master the basics of harvesting organic produce right from your own backyard – which in itself is a gleeful encounter for this city-dweller.
Address: 38 Moonmuang Soi 9, 50100 Chiang Mai.
Tel: +66 812885989 / + 66 871749285
Website: www.thaifarmcooking.com
4. Witness the mesmerising sunset at Doi Pui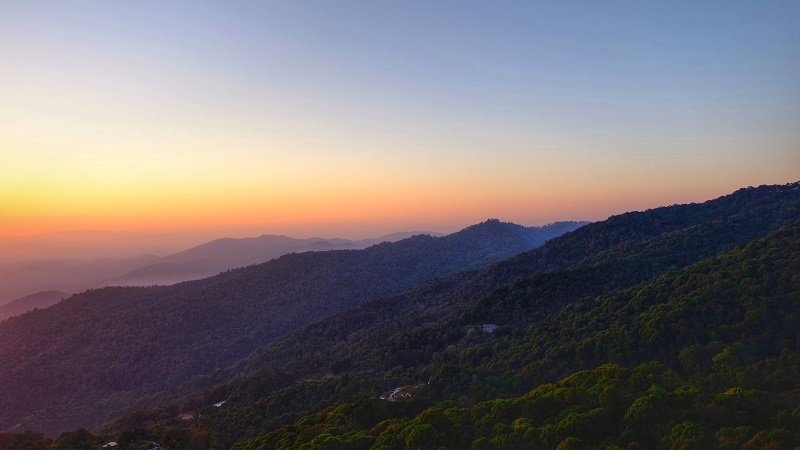 The discovery of this location was entirely coincidental, but now highly recommended. On our way to visit the gilded glory of Wat Phrathat Doi Suthep, we noticed a handful of people – a mix of locals and tourists – gathered at what seemed to be a dirt patch, staring off into the distance. Being the royally inquisitive people that we are, we parked and joined in on the 'fun'.
Several minutes passed and the crowd seemed fuller. People were taking out their smartphones and cameras, perfectly poised for Mother Nature to do what she does best – astound us with her beauty. After the setting of the sun, we watched the amber glow tenderly descend over the mountains of Chiang Mai. It was incredibly magical.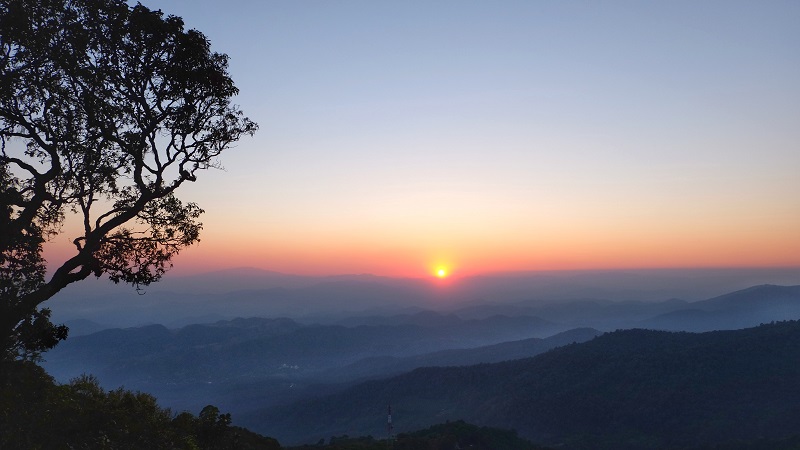 The road leading up to the Doi Pui View Point (yes, that's the name of the spot) is slightly winding, but otherwise well-paved. The viewing spot is located 6km before Doi Suthep, which you won't miss while journeying on Route 1004.
There are a couple of waterfalls and several other pitstops along the way, including souvenir huts selling tea, coffee, traditional clothing, bags and local grains.
Address: Tambon Su Thep, Amphoe Mueang Chiang Mai, Chang Wat Chiang Mai 50200.
5. Have a cuppa at the Boon Rawd Farm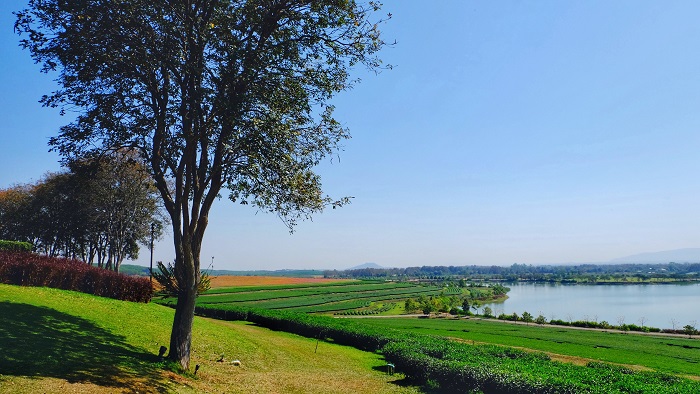 Chiang Rai is the northernmost city in Thailand, and a three-hour drive from Chiang Mai. Due to its location, the temperature can drop to a chilly 18°C in the morning. So, what better way to warm up than to sip a cup of hot oolong tea, while overlooking the scenic tea terraces?
Owned by Boon Rawd Brewery (the company producing Singha Beer, the best-selling beer in Thailand), Boon Rawd Farm is one of the largest tea producers in Thailand – producing about three tonnes of oolong tea a day, from its 237 acres. The meticulously landscaped ground has a restaurant, a petting zoo, walking trails through the meadows and, for the adventurous, zip-lining.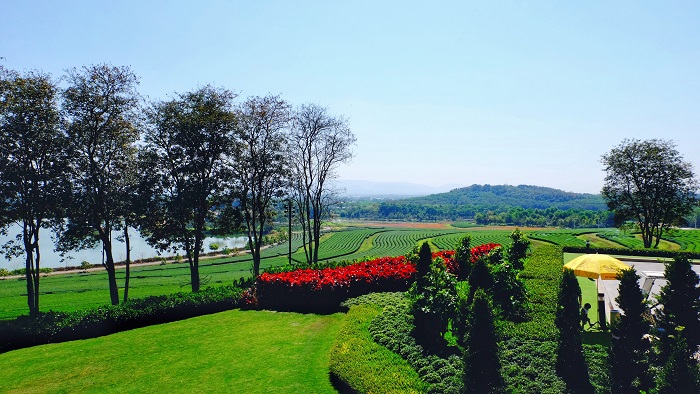 Visitors are encouraged to learn about agricultural production and observe the tea leaves being picked and processed through a farm tour, which runs daily from 10am to 5pm and comes complete with a guide.
Address: 99 Moo 1, Mae Kon, Muang Chiang Rai, Chiang Rai 57000.
Tel: +66 5317 2870
Website: wwwboonrawdfarm.com
6. Stroll under a canopy of cherry blossoms at Doi Chang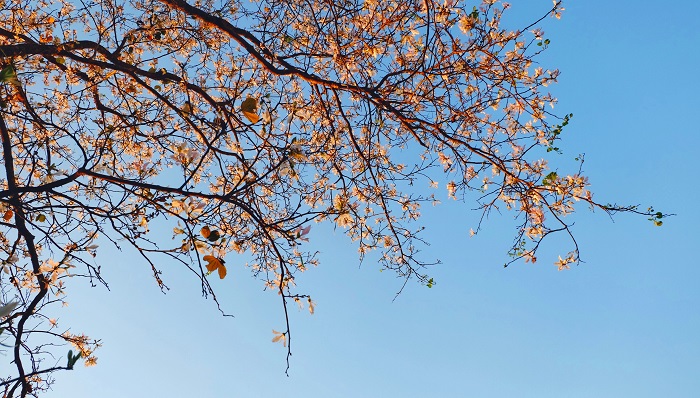 In Chiang Rai, it's easy to catch an eyeful of the delicate flowers without needing to fly to Japan or Korea. The famous wild Himalayan variety of cherry blossoms – regarded in Thai as Naang phá-yaa sǔea-khrông, which means 'Tiger Queen' – can be seen at Doi Chang, in the Mae Suai district.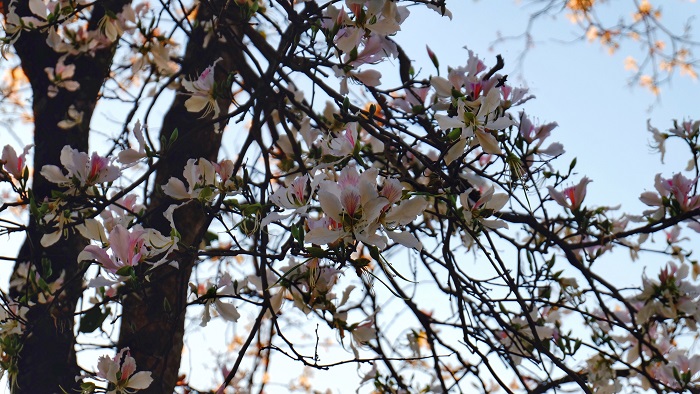 Feel the cool breeze ruffling your hair as you look at the dainty blooms, where temperatures range between 10 and 20°C due to its location at 1,500 meters above sea level. The best time to visit is between the months of December and January, when the streets are resplendent with pink and white sakuras.
Address: Address: Wa Wi, Mae Suai District, Chiang Rai 57180.
7. Walk through the air and discover the rainforest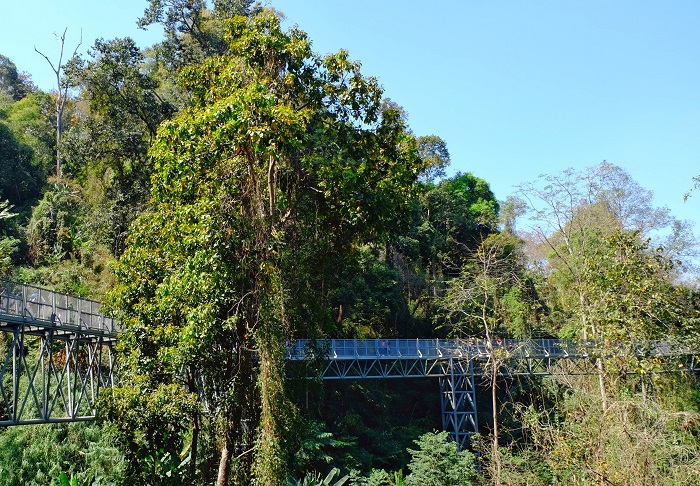 One of the latest and most exciting attractions in Chiang Mai, the Canopy Walkway is located at the sprawling grounds of the Queen Sirikit Botanic Gardens in the Mae Rim district. Opening its doors in December 2015, the impressive walkway structure suspends you over the rainforest below.
The longest suspended walkway in Thailand offers a phenomenal 360° panorama of the mountains at the end of the trek, with a view of the shrubs and greenery at your feet through the glass floors.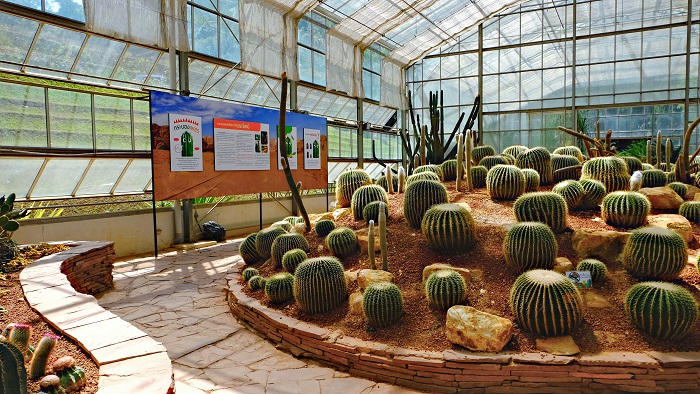 Also on-site is a beautifully maintained botanical garden, established in 1993 by the Botanical Garden Organisation (BGO). Situated at the foothills of Doi Suthep-Pui, it serves as a centre for research, biodiversity and environmental conservation, as well as an oasis for the general public.
Within its premises – covering a grand 1000 hectares – are a herb garden, a glasshouse complex, an indoor rainforest, an arboretum trail, a natural science museum, and Mae Sa Noi waterfall.
Address: 100 Mu 9, Tambon Mae Ram, Mae Rim-Samoeng Road, 50180, Chiang Mai.
Tel: +66 5384 1234
Opening hours: 8:30am – 5:00pm daily
Website: www.qsbg.org
Comments