Living in the city certainly has its perks – better salary, higher standard of living, exceptional infrastructure and facilities, and excellent range of attractions and entertainment, just to name a few. This is probably why many people jump at the opportunity to move to the city if they're given the chance.
But, at the same time, staying in the city also comes with disadvantages – high pressure and stress in the workplace, fast-paced living, frustrating traffic, higher costs of living, and being part of an at-times exhausting rat race are some of the downsides to living in the city.
One way to curb this is to go for a short and relaxing weekend getaway. When you need to decompress, the last thing that you want to do is to go through the hassle of flying somewhere far away or embarking on a long road trip.
So with that in mind, here are our recommendations for some retreats in Malaysia that are within a two-hour drive from KL:
1. The Shorea, Negeri Sembilan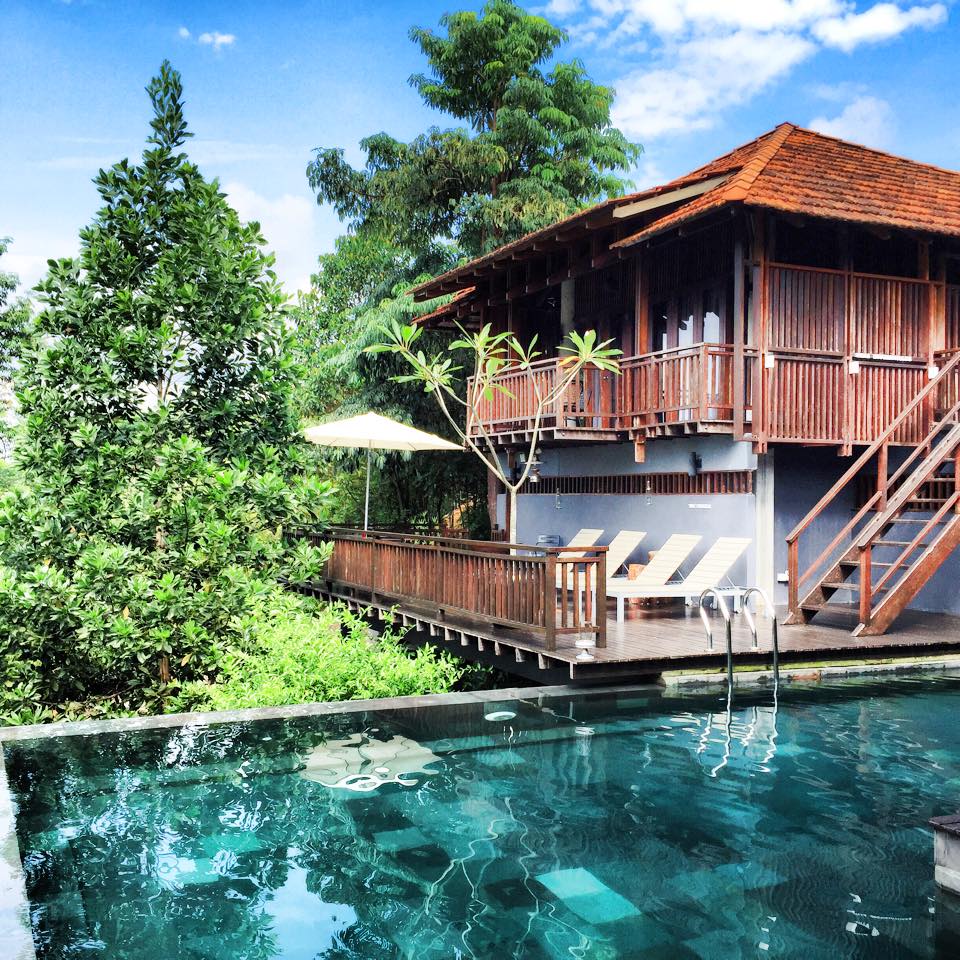 If you're in an urgent need to escape the hustle and bustle of city life, The Shorea might be the best pick for you. Located just a one-hour drive from Kuala Lumpur, The Shorea was originally built as an architect's family retreat in the heart of Berembun Forest Reserve. But today, it has become a forest retreat for all. Presented with two wings – The Shorea ESTATE and The Shorea RESORT, the property is surrounded by lush rainforest and enjoys a cool natural breeze, making it the perfect place to unwind and relax.
Set on natural terrain, the resort is fitted with infinity pools and luxury villas, making it the perfect destination to bring your family along for a quick holiday. For those who want to indulge in the beauty of Mother Nature, try signing up for jungle trekking or nature walks and be mesmerised by flora and fauna; or even better, go for a swim at the natural waterfalls and feel all rejuvenated!
Address: Kampung Kolam Air, Mukim Pantai, Jalan Jelebu, 71770 Negeri Sembilan.
Tel: +6017 300 5600/ +6017 300 5810
Website: theshorea.com
2. Sekeping Serendah, Selangor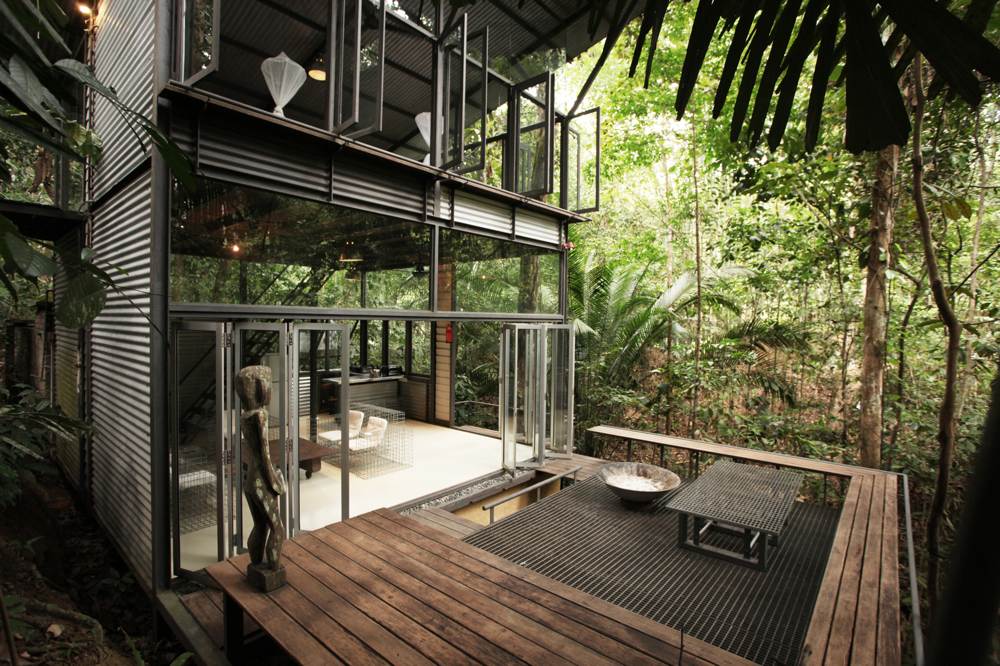 Imagine waking up to the sound of birds chirping, the whisper of rustling leaves, and the rays of natural sunlight shining on your face. Now, wouldn't that be blissful? You can actually experience such a joy if you pay Sekeping Serendah a visit. Smack within the tropical rainforest in the town of Serendah, this retreat is a famous hideout spot for urban millennials.
The sheds here are intentionally created with minimalist features and free from lavishness, with the sole purpose to allow you to fully immerse in the beauty of the jungle. If you feel like being a bit more adventurous, opt for exciting activities like jungle trekking, fishing along the lake, or taking a dip at the cascading waterfalls and plunge pools.
Address: N3.368050 E101.631150, Malaysia.
Tel: +6012 324 6552
Website: sekeping.com
3. Villa Samadhi, Kuala Lumpur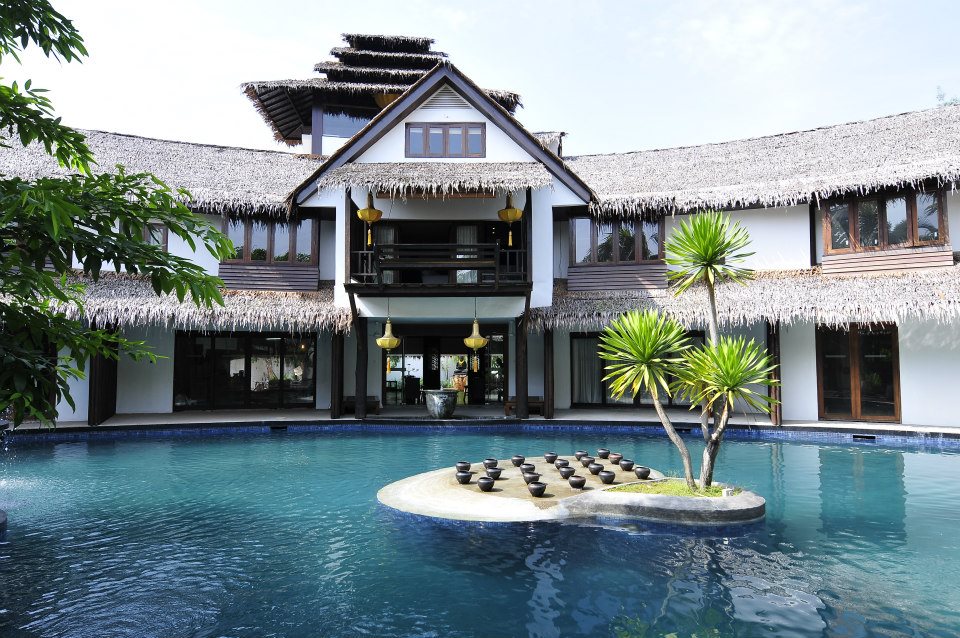 Actually nestled in the heart of Kuala Lumpur, Villa Samadhi is an opulent oasis in the city that offers peace and tranquillity, set in a stillness sanctuary for city dwellers thirsty for a quick yet refreshing escape. Secluded from the concrete jungle, this retreat takes guests on a journey of self-discovery and reawakening.
As a space that advocates peace and relaxation, guests are encouraged to keep their phone away and enjoy the serenity of Villa Samadhi.
Address: No. 8, Persiaran Madge, 55000 Kuala Lumpur.
Tel: +603 2143 2300
Website: villasamadhi.com
4. Awanmulan, Negeri Sembilan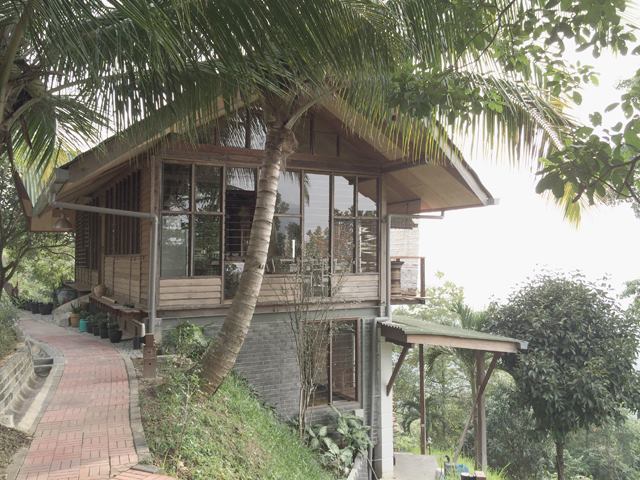 For all nature lovers out there, listen up! Just like Sekeping Serendah, Awanmulan is another place that you can consider visiting if you're looking for a secluded forest retreat. Tucked away from the busy city life, this weekend getaway destination is about an hour away from Kuala Lumpur. With different rooms to choose from – the biggest room can accommodate up to 12 people – this retreat is deemed as a cosy family haven above the hills of Kampung Jelebu, Negeri Sembilan. While here, don't forget to soak in their signature salted swimming pools as the water is directly pumped from the river across the hill.
Address: Seremban, Negeri Sembilan, Malaysia.
Tel: +6013 367 0767
Website: awanmulan.com
5. The Dusun, Negeri Sembilan
What started off as a simple family retreat from the city for Helen, David, and their five children, today the Dusun is a private-eco resort that houses five fully furnished bungalows with different concepts for the public. With the sole purpose of relaxation, this resort has two infinity pools overlooking the mountains. Task: Try capturing an Instagram-worthy picture here! It won't be hard to do!
And if you're thinking of getting closer to nature, follow the resort's jungle guide, Ah Kua, for an adventurous ride through the terrain of rainforest and end your journey at the breathtaking waterfalls. The jungle is also home to some of the world's most fascinating flora and fauna. Additionally, you shouldn't miss the opportunity to visit the deer park and ostrich farm, and even sign up for a bird discovery walk.
Address: 3437, Kampung Kolam Air, Mukim Pantai, 71770 Seremban, Negeri Sembilan.
Email: [email protected]
Website: thedusun.com.my
6. Templer Park Rainforest Retreat, Rawang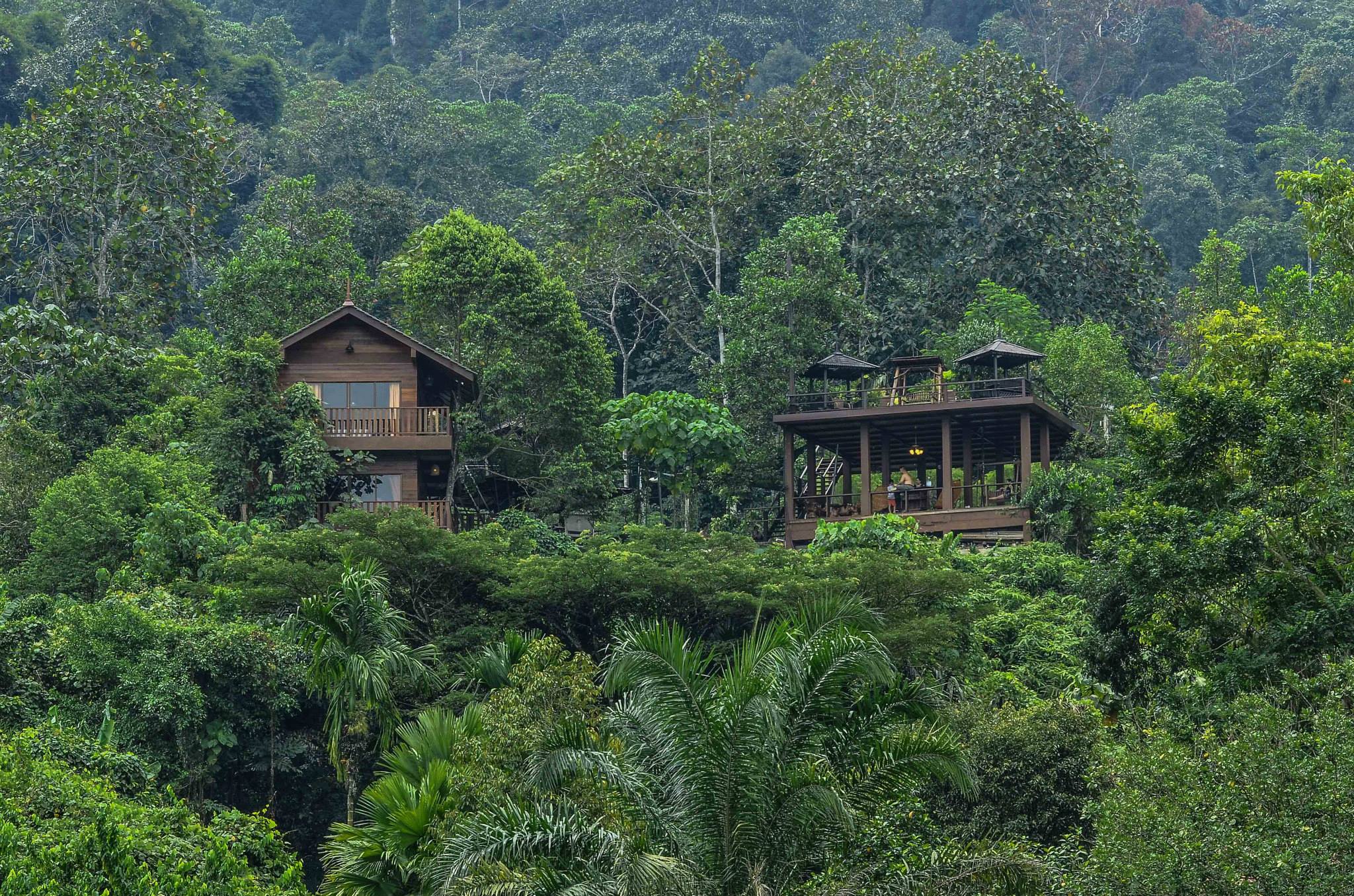 Thinking of going somewhere near Kuala Lumpur this weekend? If your answer is yes, then Templer Park Rainforest Resort is the place for you to go. Stationed on a hilltop over a sprawling three acres, this resort is only a stone's throw away from Kuala Lumpur. Surrounded by the lush Kanching Rainforest Reserve, this place is the perfect location for a chill-out holiday that guarantees serenity and rejuvenation.
The resort features two types of houses – Villa and Container – and are located 60m apart from each other, shielded by trees and shrubs for privacy. To elevate the concept of being surrounded by nature, do expect occasional visits from your friendly neighbours like squirrels, cheeky monkeys, colourful birds, and more.
Address: 22, Jalan 3/2, Templer Heights, Templer Park, 48000 Rawang, Selangor
Tel: +6016 203 8562
Website: tprr.net
7. Kuang Kampung Retreat, Sungai Buloh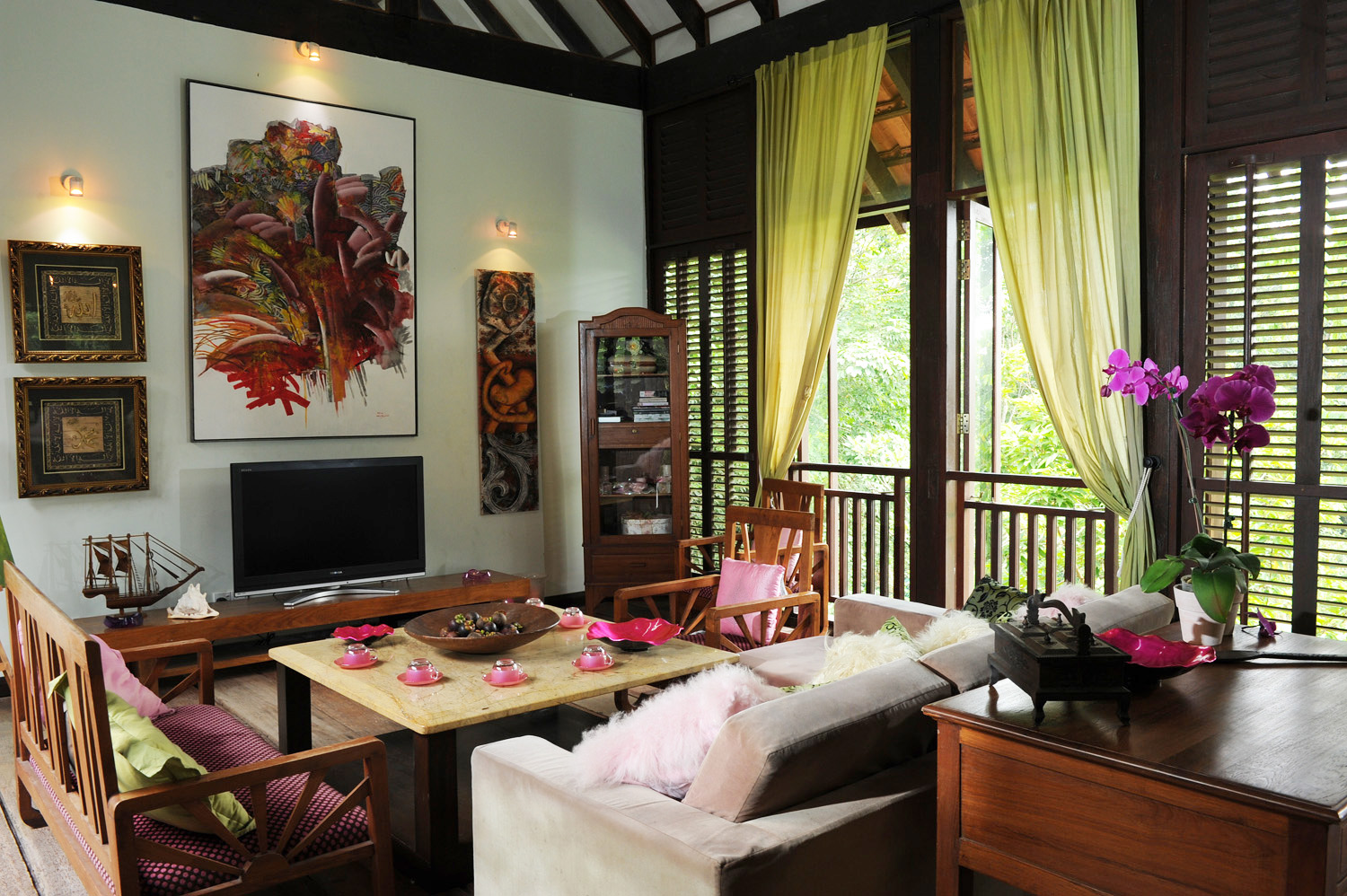 For many, booking a stay in a luxurious hotel or resort might be the definition of a perfect retreat. But for others, staying in the warmth and comfort of home is more appealing. If you fall in the latter category, then you should give Kuang Kampung Retreat a try. The house is built by a Kelantanese craftsman whose goal was to showcase Malaysian heritage in his architectural design. Therefore, he constructed the house using balau timber and stone, recovered from an old palace in Kuala Lipis, Pahang. The bathroom also has decorative tiles seen in old Malaccan houses.
To further emphasise Malaysian heritage, all the antique furniture pieces picked to furnish the house tells a unique story of a bygone era. Apart from the heritage and history, the house also has a huge pool for guests to plunge in, making it the perfect paradise that's close by, yet still far from the bustling city.
Address: Lorong Orkid, Kuang, Sungai Buloh, 47000 Kuala Lumpur.
Tel: +603 2262 0288
Website: avillionprivatecollection.com
8. Idaman, Janda Baik, Pahang
Idaman is nestled in the luxuriant hills of Janda Baik with tropical rainforest sets as its backdrop, approximately 35km from downtown Kuala Lumpur. Constructed to be eco-sensitive, this private home consists of five well-designed bedrooms that have mesmerising views of natural greenery. The resort is enveloped by beautiful gardens that offer incredible biodiversity as well as a rich range of flora and fauna to be discovered in the peaks, valleys, and ravines nearby. During your stay here, it is highly recommended to enjoy a swim at your own swimming pool, visit the secret tree house, and enjoy gazing at the stars in the evening. Also, don't forget to take capture the numerous picturesque streams and waterfalls that lace the slopes.
Address: Tanarimba Janda Baik, 28750 Bentong, Pahang.
Tel: +609 233 0349
Website: avillionprivatecollection.com
9. AVANI Sepang Goldcoast Resort, Selangor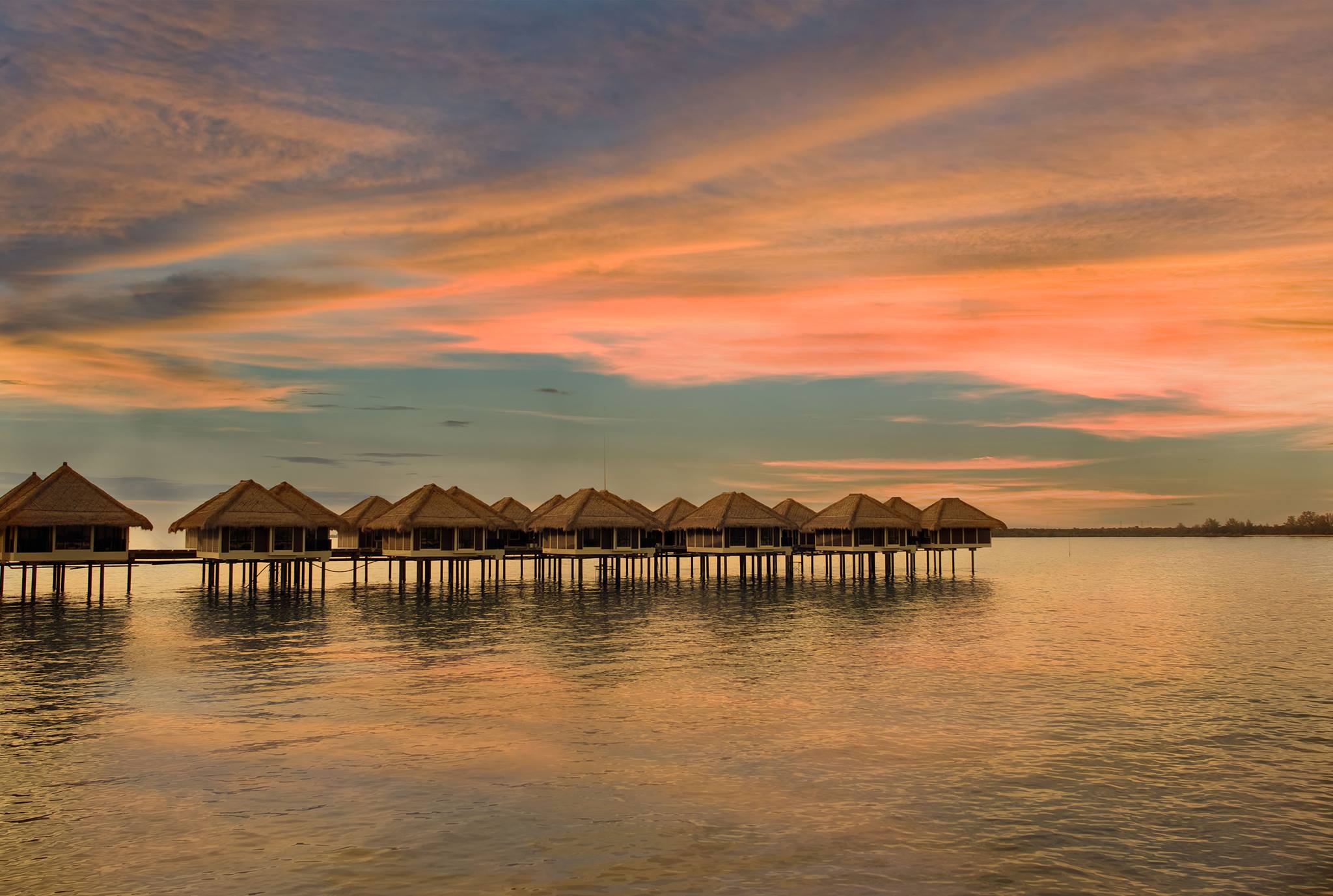 AVANI Sepang Goldcoast Resort offers its guests a relaxing water escape over an untouched gem of natural beauty. Stretching over one kilometre of water, the luxurious villas are placed over the sheltered waters of the straits of Malacca, perfectly balancing accessibility and isolation. As for the activities, you can choose to laze by the pool and enjoy the resort's facilities, or pick a ball and head out to the beach for some exciting beach games. If you're an animal lover, then meet the gentle giants at the elephant sanctuary, or watch the tropical flora and fauna while cruising on the mangrove river with the Mangrove River Cruise.
But the real thrill of staying in this resort is, of course, visiting the Sepang F1 Circuit – a thrilling experience that should be enjoyed by everyone. With that in mind, it's probably a good idea to book this resort during racing events – though that may not be everyone's idea of resting and relaxing!
Address: No. 67, Jalan Pantai Bagan Lalang Kg Bagan Lalang, 43950 Sungai Pelek, Selangor.
Tel: +603 3182 3600
Website: minorhotels.com
10. The Waterway Villa, Bukit Tinggi, Pahang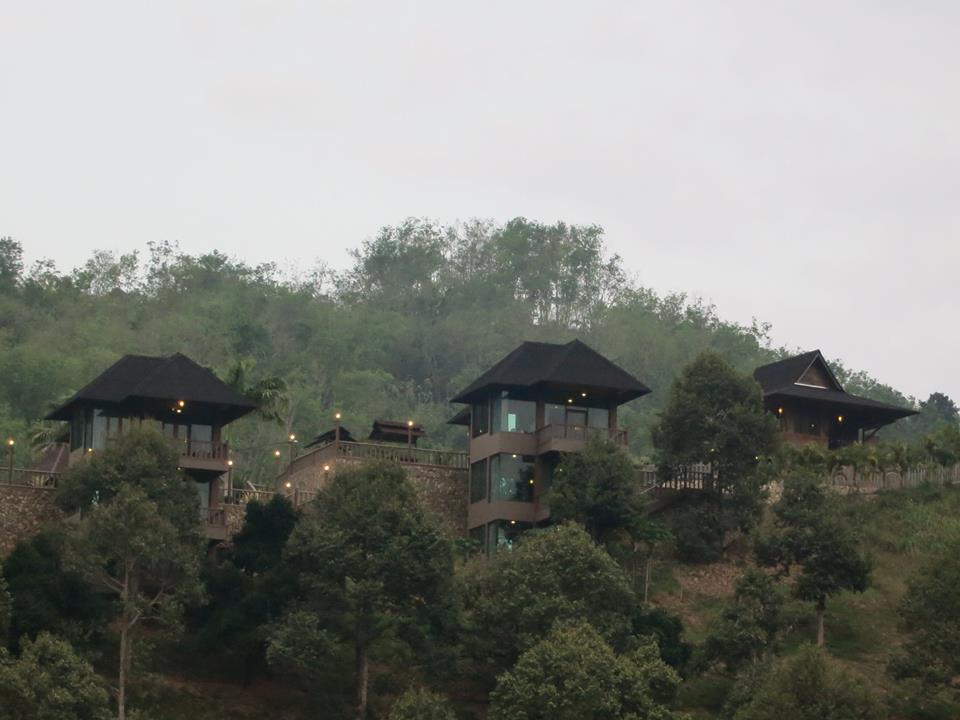 Imagine waking up to the misty view of the hills and witnessing the picturesque sunrise through the leafy openings of the rainforest canopy. These are the things that you can experience when you stay at The Waterway Villa in Bukit Tinggi, Pahang. Just an hour's drive from Kuala Lumpur, this resort is a wonderful escape from the city's tropical heat and reflects the beauty of the natural rainforest. Inspired by nature, all the details found in the villas have classic traditional designs and top-notch craftsmanship. Immerse yourself in the beauty of the resort, free your mind, and feel all rejuvenated after your stay at The Waterway Villa.
Address: Bt 7, Jalan Kuala Lumpur Lama, Bukit Tinggi, 28750 Bentong Pahang.
Tel: +603 3343 3888
Website: thewaterwayvilla.com
So there you have it – our suggestion of a few places that you can pick to calm your mind, body and soul.
Comments