We all know the importance of first aid. But how many of us actually have the knowledge to perform first aid treatment during an emergency? With the aim to educate the public on first aid, the Malaysian Red Crescent Society (MRCS) recently launched the country's first-ever First Aid App. Co-branded with the Prudence Foundation, the mobile app is available for free on the Google Play Store and Apple App Store in both Bahasa Malaysia and English.
Being the first of its kind in Malaysia, the mobile app contains information on everyday first aid scenarios, with tips on how to respond to emergencies ranging from burns and broken bones to asthma attacks. In order to make learning more fun and exciting, the first aid advice is delivered through videos, animations, and interactive quizzes that are easy to access. With this new app, MRCS hopes to provide first aid tips to the estimated 17 million smartphone users in Malaysia.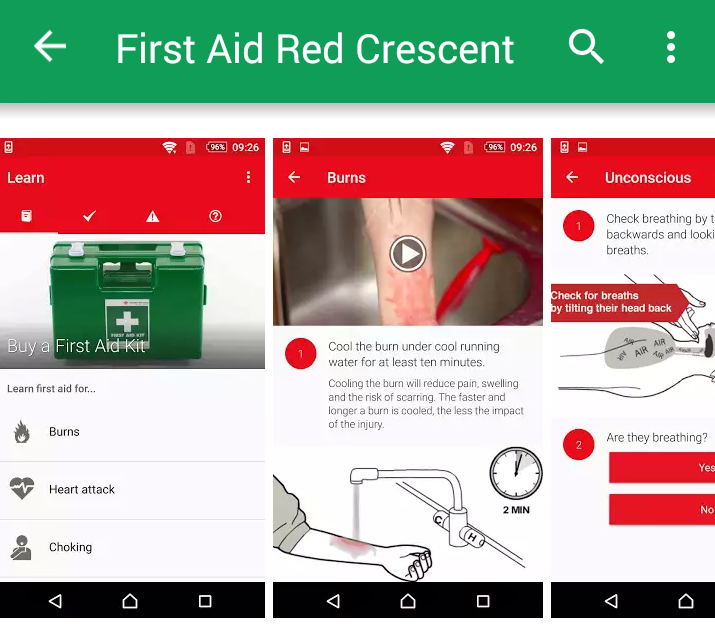 As we all know, a lack of first aid knowledge during an emergency could lead to lasting injuries or disabilities, and even unnecessary deaths. According to statistics provided by the MAVIE Observatory, 80% of accidents occur in a domestic setting, while the World Health Organisation reports indicate that an estimated 5.8 million people die each year because of injuries. Therefore, simply being aware of risks and dangers through first aid knowledge is the first step towards developing a culture of safety and prevention in the home, and this is exactly what MRCS is trying to achieve with this app. Though the app can certainly be helpful in times of need, it is important to note that the app primarily provides educational tips on first aid and in no way replaces proper first aid training and certification, nor the need to seek medical advice where necessary.
So don't waste time and immediately install the free app on Google Play Store or App Store now – you may save a life one day!
Comments