Be it in West or East Malaysia, there is still a need for the nation to reach out to the underprivileged. Come 16 September, Four Points by Sheraton Sandakan is going all out under the leadership of the very creative and innovative General Manager, Peter Padman who originally hails from Penang.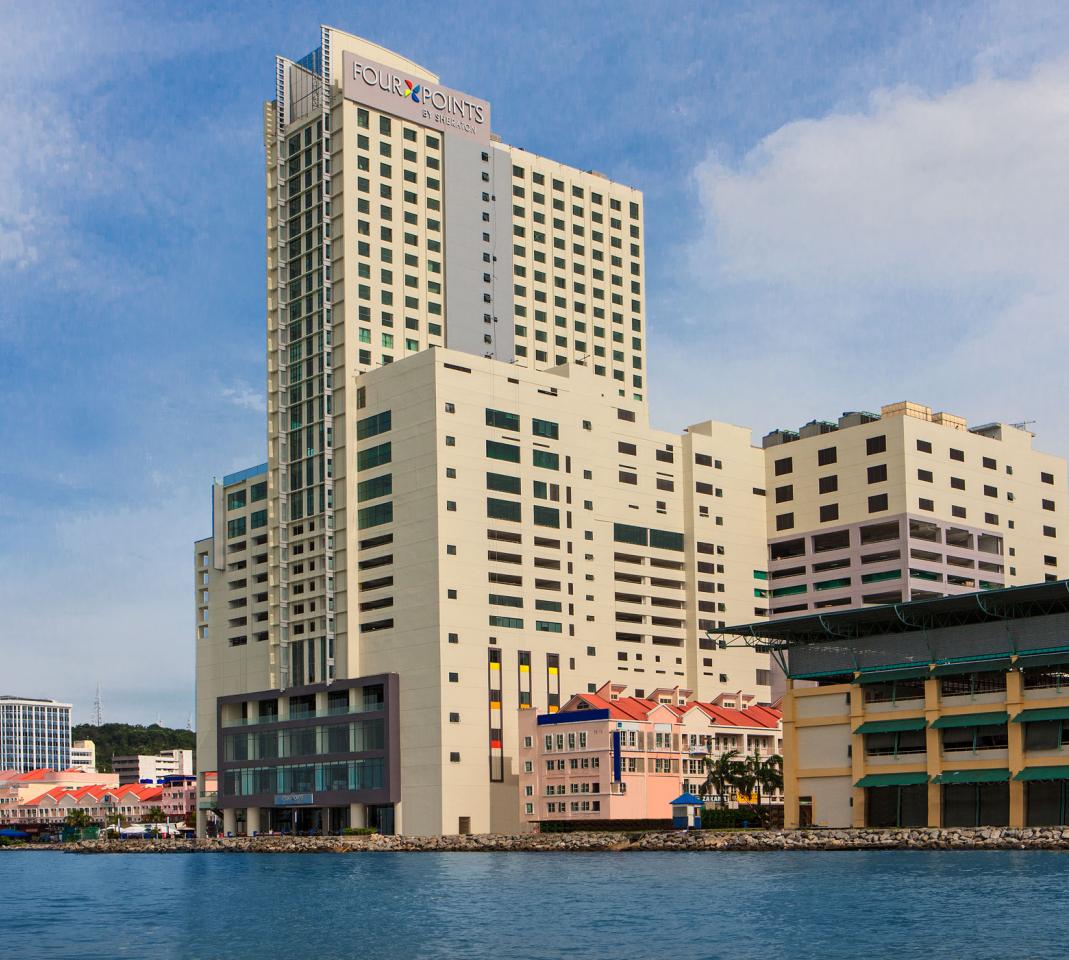 Peter, who got the inspiration from designer and Non-Government Organization, GIVE, President Bill Keith and Bettyanne Brohier decided on the event 'Fashion with Passion Charity Gala 2017' about three months ago and with the generosity of the owners of Four Points by Sheraton Sandakan, Datuk Lai Voon Hon and Group MD of Sawit Kinabalu, and Datuk Othman Walat, the show is well on its way to filling up.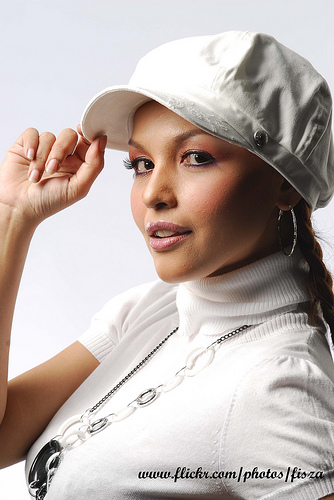 The eight-course dinner priced from RM2,000 to RM5,000 will be made extremely special with renowned celebrities such as Noryn Aziz and Poova, with Sabah's own Sammy Ariff and Rozz from the jazz bars of Kuala Lumpur, and an exquisite elegant fashion show by top Malaysian models.
Renowned designers such as Orson Liyu, Bill Keith, Melinda Looi, just to name a few, will have their amazing designs exhibited by models such as Carrie Lee and Genevieve Sambhi. The menu is simply irresistible and the hotel is pleased to announce that both Asia Euro and Carlsberg have come forward to sponsor wine and beer respectively.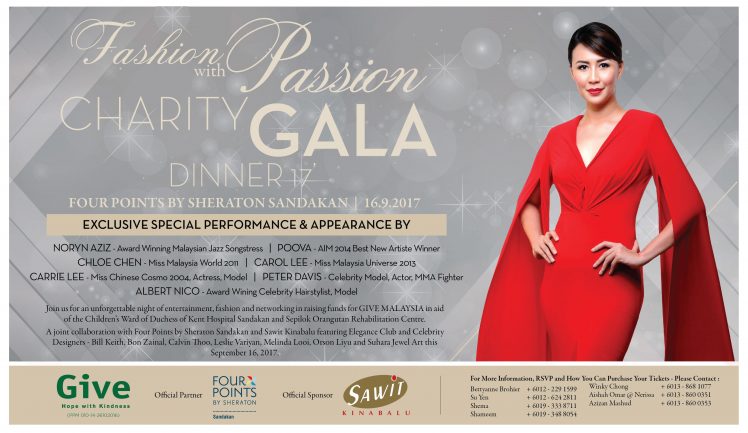 Booking and enquiries can either be made directly with the NGO or with the hotel.
For mechanics on how to settle your contributions, please call the following:
Bettyanne Brohier +60 12 229 1599
Pang Su Yen +60 12 624 2811
Winky Chong +60 13 868 1077
Aishah Omar +60 13 860 0351
Azizan Mashud +60 13 860 0353
Comments