Ch'ng Kiah Kiean, born in George Town, Penang, graduated from Universiti Sains Malaysia with an Architecture Degree. After running his own graphic design studio for 10 years, he is now a fulltime artist based in Penang. Kiah Kiean joined Urban Sketchers in 2009 and co-founded Urban Sketchers Penang in 2010.
The 43-year-old artist held his very first solo art exhibition back in 2000. He also published his first art book in 2009, Sketches of Pulo Pinang, which was a hit. In 2011, he published his second book, Line-line Journey, and it also sold successfully. His fan base started growing bigger and he was soon invited to give talks and lectures on urban sketching. A few years later, he published  two more books, Sketches Diary of Penang published by National Taipei University and Sketches of Asia-Pacific published by Yuan Ze University, Taipei in 2015.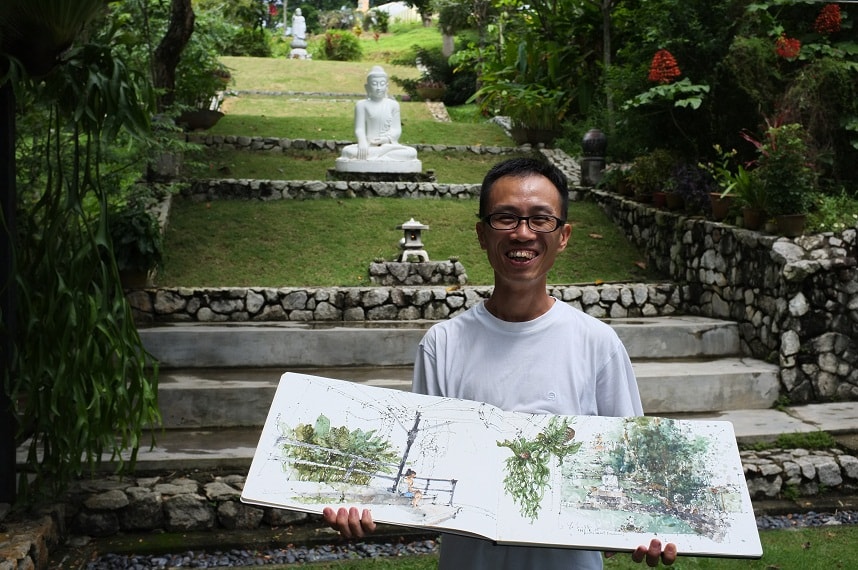 Kiah Kiean's sketchworks are works of art that are detailed yet possess an abstract quality. Strategic spots of colour give them a dramatic effect.  He said that urban sketching is a good hobby, and it's not only for artists as everyone can do it. "I would advise people to start urban sketching. This is because when you go outdoors to sketch, you get to learn something from the location and really pay attention to the details. When you keep practising, you will improve and get better at it. It is also a therapeutic process."
Kiah Kiean said that he initially started with graphite pencil and water colour but now he's more into ink. "I love art and drawing since I was a child. I started to do outdoor sketching during my high school days along with the members of school art society. I find that being an urban sketcher connects me the world on a different level. As I was trained in architecture, the first thing that inspired me to sketch is architecture especially heritage buildings. Recently I got a lot of inspiration from nature and I started botanic sketches series. Most of my works are sketches of heritage buildings but I also do some semi-abstract and watercolour works."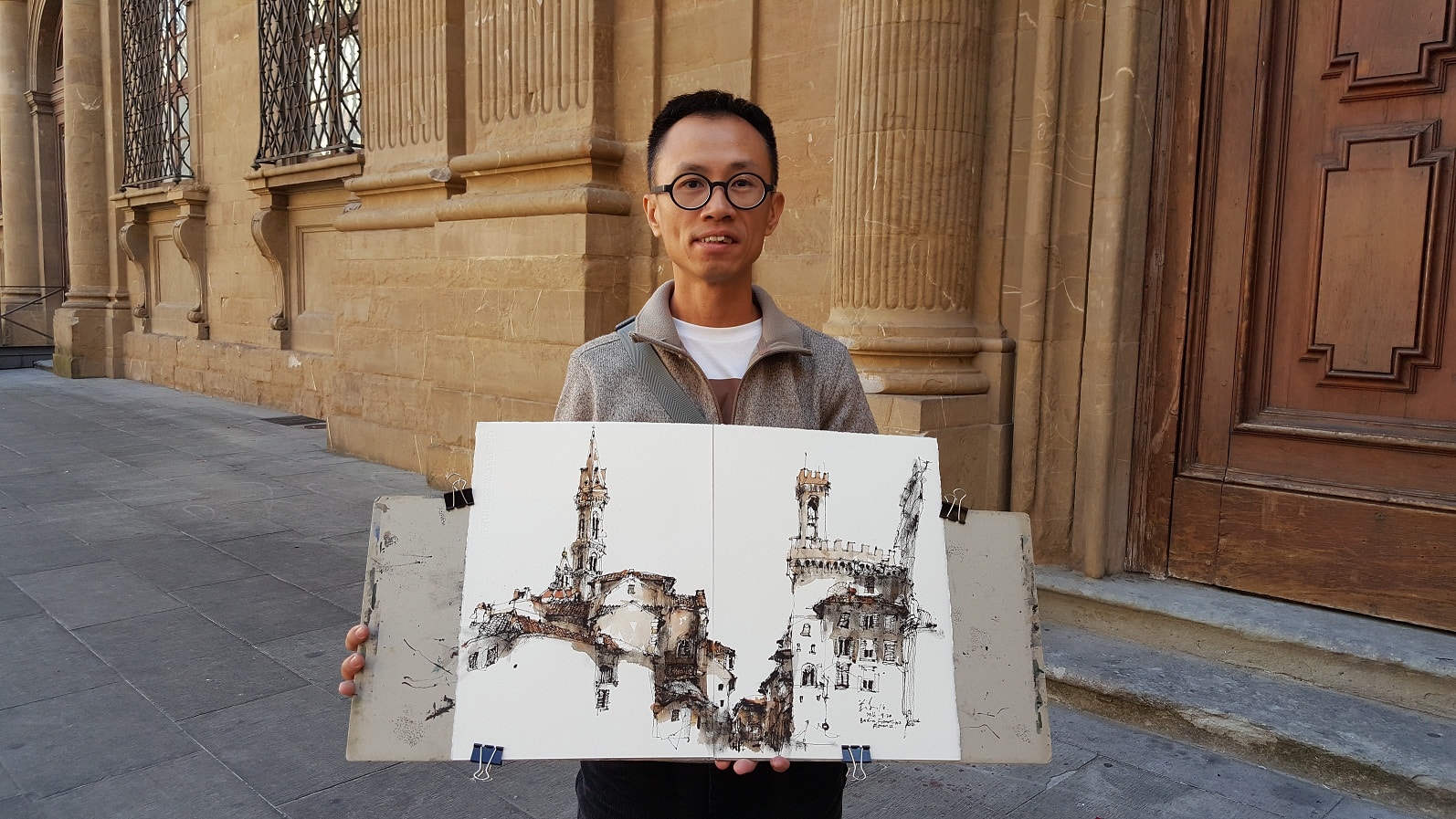 While Kian Kiean didn't have any formal art training, he attended art classes as a child and there were two art teachers, the late Tan Lye Hoe and Dato' Tan Chiang Kiong that really inspired and encouraged him.  He began sketching as a hobby, but a few years ago, it became his full-time career.
Kian Kiean explained that he has so much patience when it comes to his sketches because he loves the process more than the actual outcome of creating art. "It's self-satisfaction for me. It takes me around 2.5 to 3 hours to complete a sketchwork.  I don't really set goals but I wish to explore into other medium of paintings. If there is a chance to do an artist residency that will be good also."
He has done a total of 15 solo exhibitions both locally and abroad, and is planning to hold an exhibition of his Europe travel sketches in the near future. His artworks are also for sale and has attracted a steady customer base.  While Kian Kiean understands the struggles of being a full-time artist, he encourages other budding artists to work hard and never give up on their dream.
Check out 10 of Kian Kiean's creative and stunning sketchworks below.
1. Perlis Road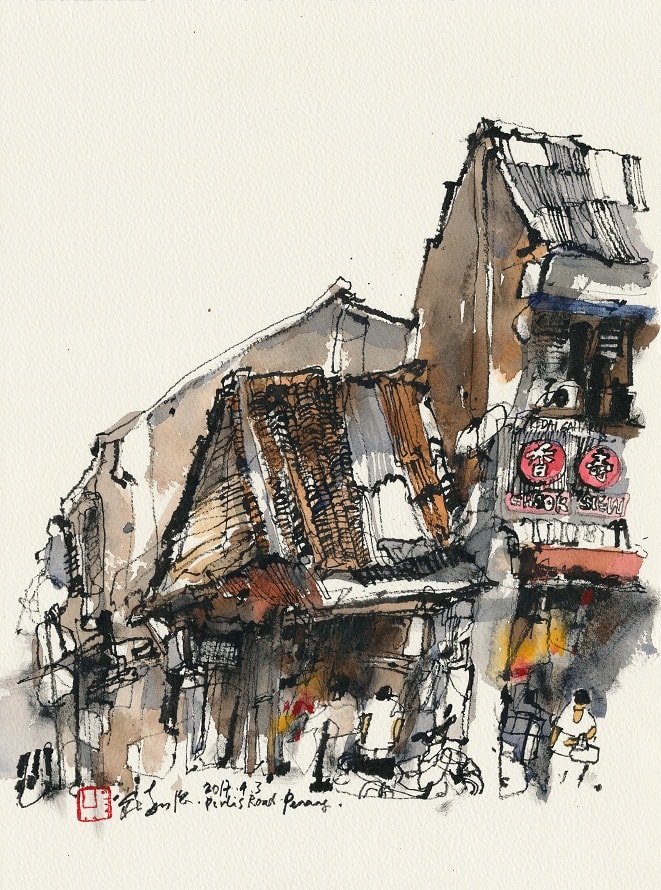 2. Christ Church – Melaka

3. Penang Botanic Garden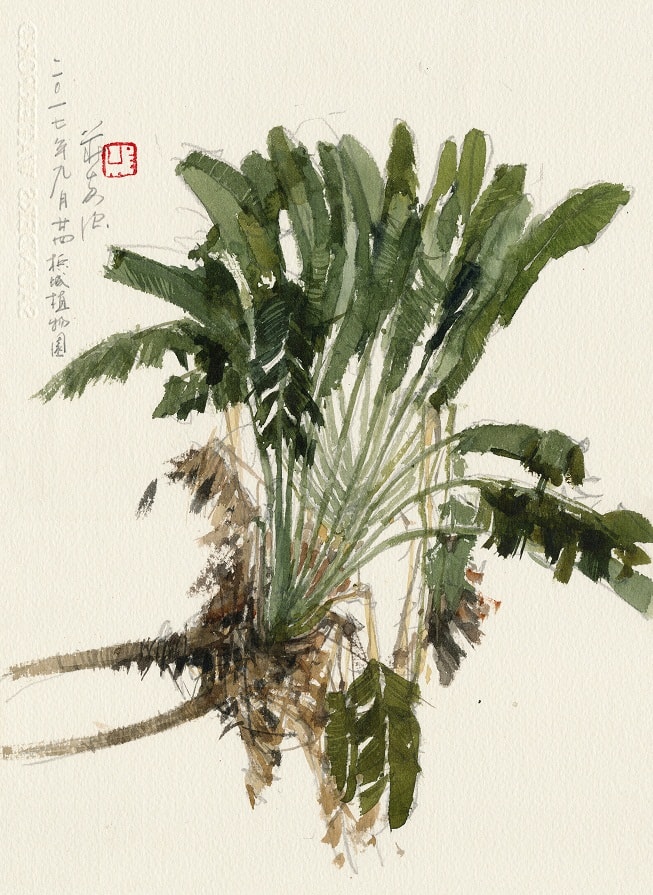 4. Doge's Palace

5. Rope Walk, Penang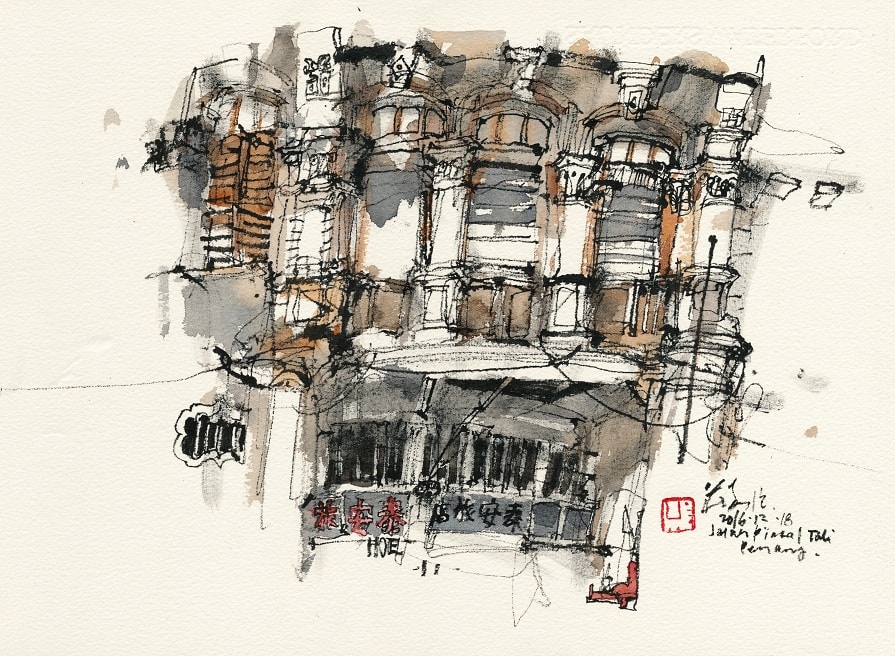 6. Chao Pho Guan Yu Shrine, Thailand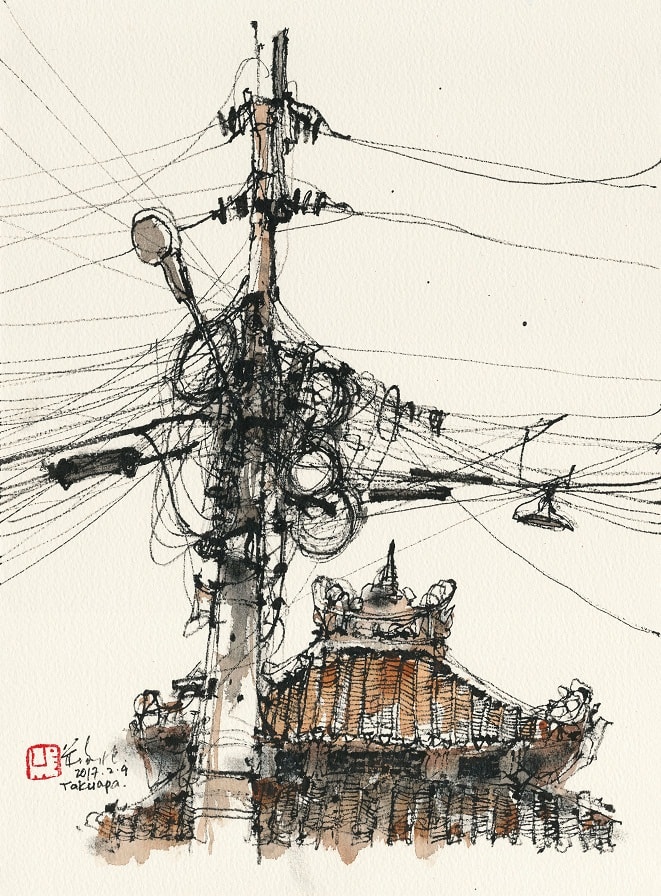 7. Corner of King Street and China Street, Penang

8. Teluk Bahang Fishing Village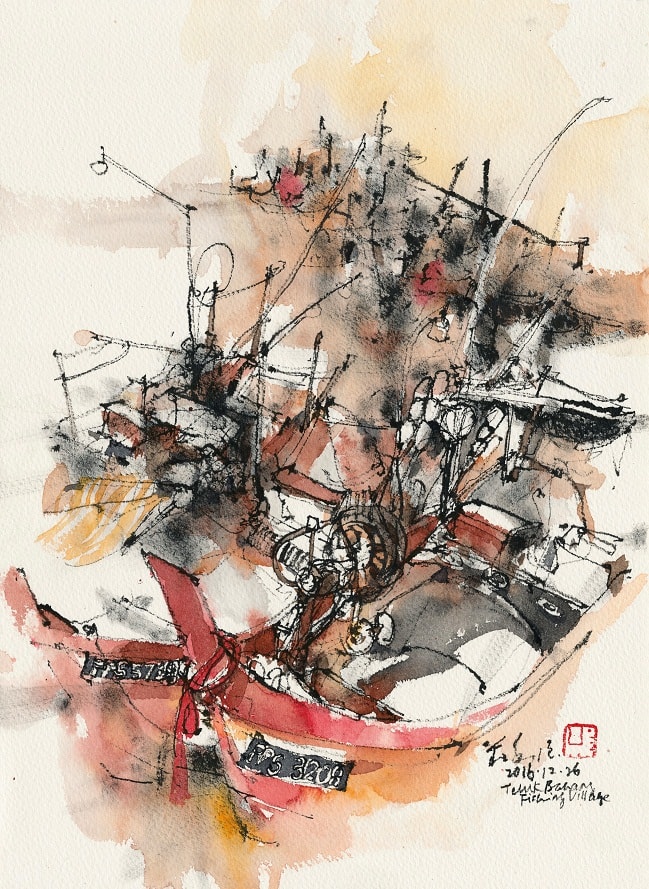 9. Kuan Yin Temple, Burma Road, Penang

10. Junta de Freguesia de São Miguel, Lisbon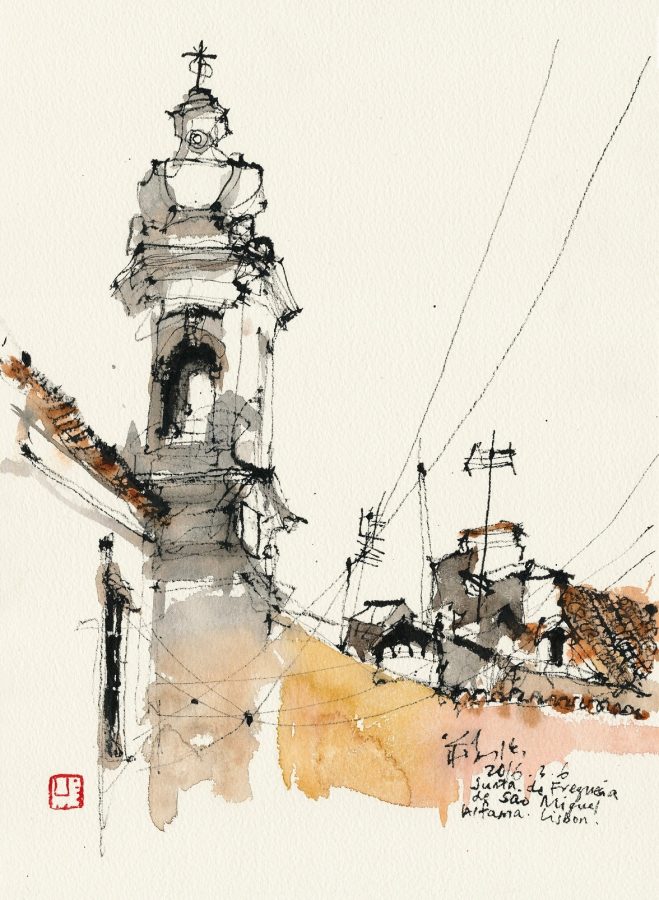 This article was originally published in The Expat magazine (November 2017) which is available online or in print via a free subscription.
Comments