While animal rights in the country still have a long way to go, Malaysians are taking steps in the right direction by uniting animal lovers through social media and giving our furry friends a voice they desperately need. Animal advocates can now help spread awareness on the cause, even though its through horrific and possibly traumatizing videos of animal abuse.
If you're an animal lover and been following the news over the last six months, you've most likely heard of the case of Terry Yee, the Singaporean businessman living in Malaysia who was recorded abusing a dog in a video that went viral. For those who haven't, in August of last year, Terry was caught on CCTV camera severely harassing and assaulting a dog, Furby, that lived at the guard house in the gated community where he lived in Taman Melody, Puchong. Furby belongs to a security guard, and residents of the area supported his claim that Furby is a friendly dog who didn't deserve such cruelty from the man.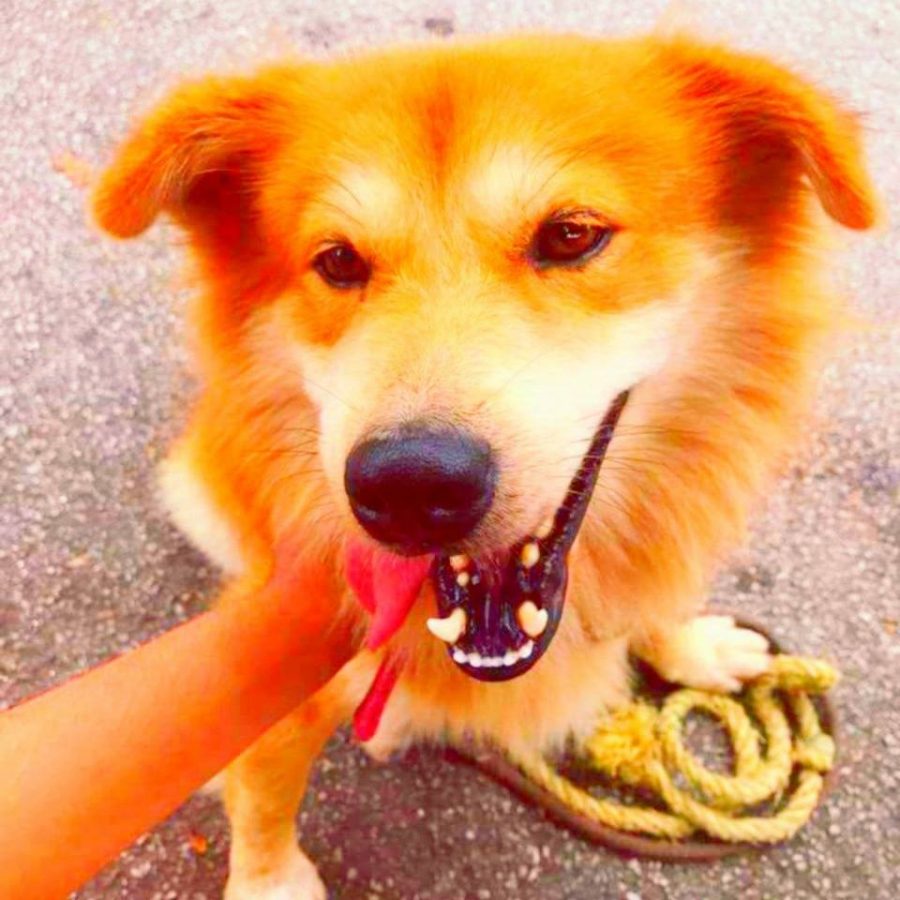 Despite a public apology video where Terry claims he just 'snapped', published by The StarTV, Terry's name and reputation were effectively damaged. Social media in Malaysia blew up with people wanting Terry's head on a stick (figuratively speaking), there were protests held outside his house, and the Facebook page Justice for Furby was formed, attracting almost 7000 followers.
Terry's business Tearproof was dropped by US firm Osprey Packs as a distributor, along with his other two franchises, Nalgene and Craghoppers. Nalgene even issued a statement following the response to the large volume of social media users who took to Facebook to complain about Yee, saying they don't support animal abusers.
On 9th January this year, Terry Yee was fined RM8000 in default of an eight-month jail term for his actions. While several netizens are saying that his punishment should be harsher, this case and the publicity it received is a strong example of justice for animals getting stronger in Malaysia, and less tolerance shown towards those who abuse animals.
One of Malaysia's popular 'dog whisperers', trainer Samy Velu Chandrasagaran, also came under fire recently when two videos depicting abuse of a pet dog at his canine training centre went viral a few days ago. Samy Velu made a name of himself when he was one of the eight finalists on Cesar Milan's reality animal TV show Cesar's Rescue: Asia recently.
The first video showed a woman hitting a dog during obedience training while the other one showed a man lifting another dog by the back and neck to pry a bone away from the pooch.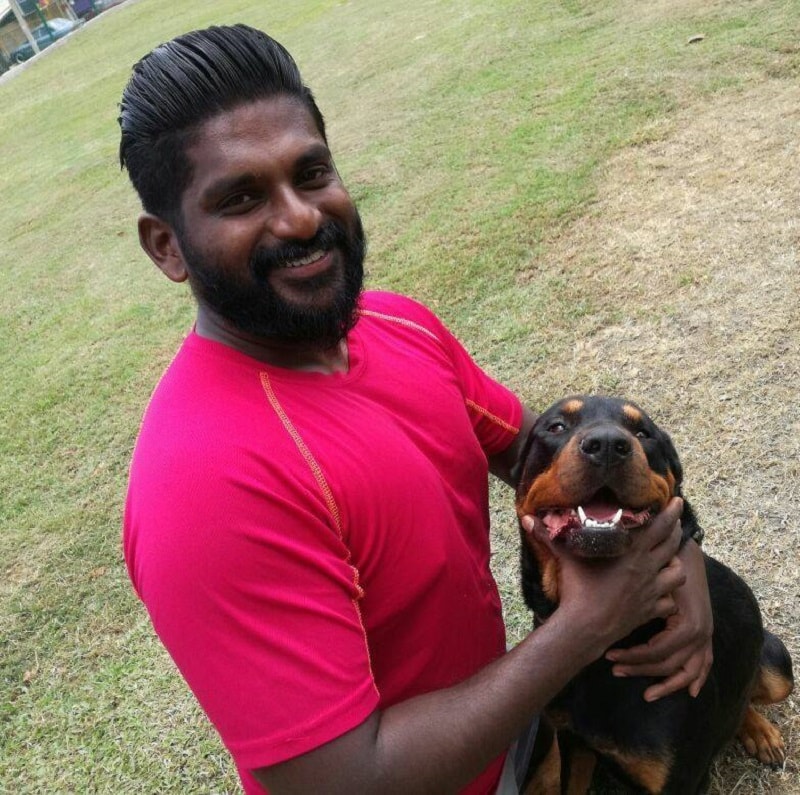 However, according to the Malay Mail, Samy Velu maintained that he was not aware of what happened at his training centre, or that those videos were being filmed. Apparently, the two people in the videos were initially interested in dog training but he had deemed them unfit to be canine trainers and offered them administrative positions. He acknowledged that this was a mistake on his part, and that the videos had probably been circulated by his rivals who were out to smear this name. The jury is still out on whether or not he is telling the truth.
Whatever the intention of spreading the videos was, it seems they are actually helping the cause, as the public outcry towards this case has raised the question on whether animal training centres in Malaysia are properly regulated.
Animal rights activist N. Surendran told the Malay Mail that currently companies or individuals offering such services are not subjected to any conditions or governed by local laws. He said, "This means anyone can set up an animal training centre without the proper qualification and call themselves trainers. Regulation is key to ensure that these centres and those who run them can be held accountable to ensure no more cases of animal abuse."
The Veterinary Services Department then issued a statement, saying they will investigate the alleged abuse of a dog at the Malaysia Dog Training Centre in Puchong, Selangor.
Its director-general, Dr Quaza Nizamuddin Hassan Nizam, said animal training providers or operators were liable to a fine of not less than RM20,000 and not more than RM100,000, or jail of not more than three years, or both, if found guilty of animal cruelty under the Animal Welfare Act 2015. "Any person who contravenes the provisions of Section 15 of the act is liable to a fine of not less than RM15,000 and not more than RM75,000, or jail of not more than two years, or both."
He said operators of animal training centres would be required to obtain licences before operating or setting up the centres once the regulation for the licensing of such centres, under the Animal Welfare Act 2015, was completed.
For cases of suspected poisoning or animal abuse, the public can inform the Department of Veterinary Services via email at [email protected] or WhatsApp them at +6019 224 2233 with their details, contact references, and a brief description of the incident with date and timeline.
Alternatively, they can also file a online report with SPCA Selangor at its website here.
Comments