Nizar Kamal Ariffin is a 54 year old artist in Malaysia, originally from Pahang. He was appointed resident artist at the Taman Seni Budaya Pahang in the early '80s, then went on to study Fine Arts and Graphics at University Sains Malaysia. He moved to Kuala Lumpur in 1993, and in 1998 he joined the Artist Colony at the Kuala Lumpur Craft Complex, beginning a full-time career as a semi-abstract artist.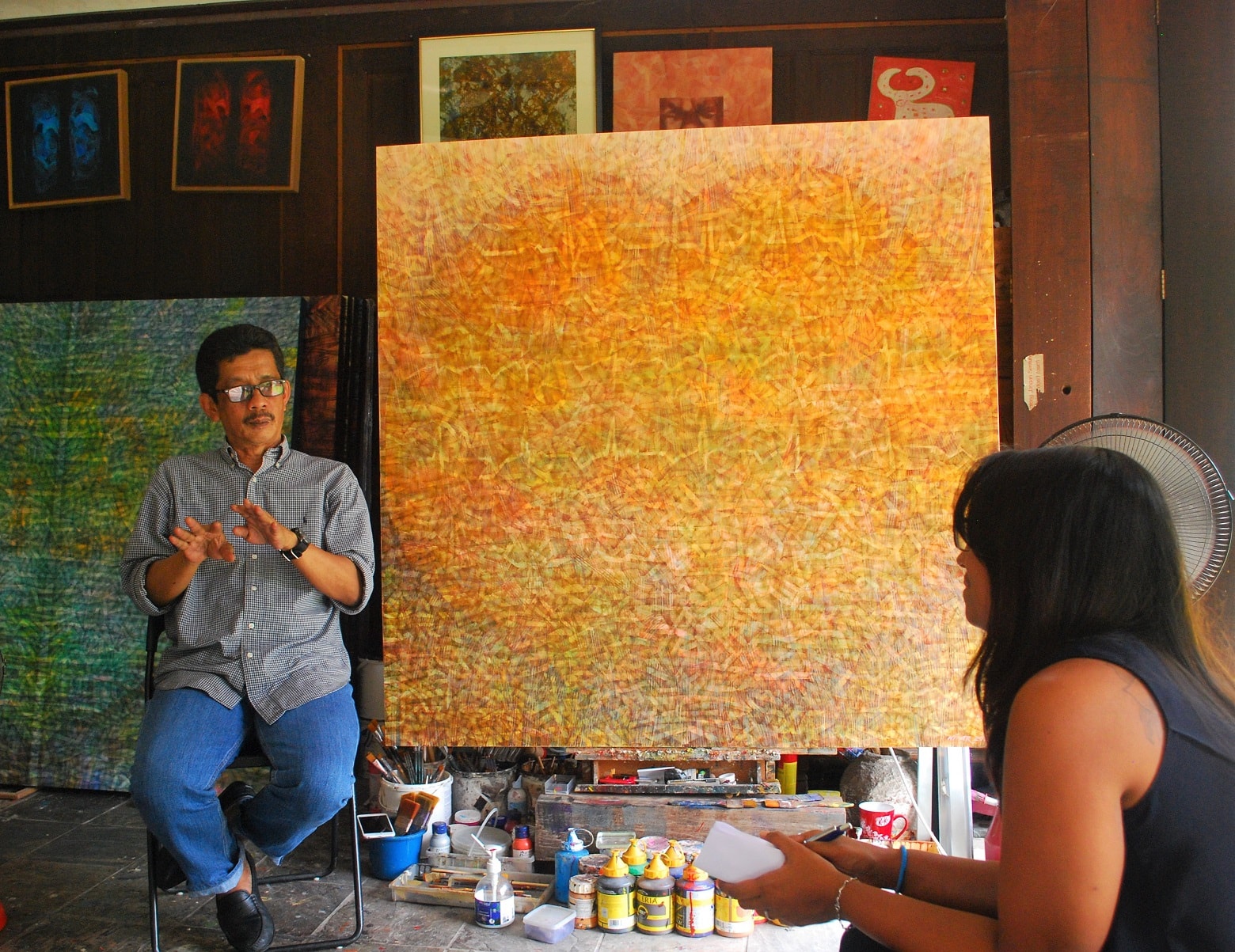 That is where I met him, 20 years later, at the serene and spacious Craft Complex in the heart of Kuala Lumpur.  Each artist has their own studio, a chalet of sorts offering just enough privacy and quiet for the artist to focus on their work, yet open and airy enough so it doesn't feel too stuffy. Stepping in to Nizar's studio, I could see the history and journey of the artist in the numerous paintings organized by series around the studio.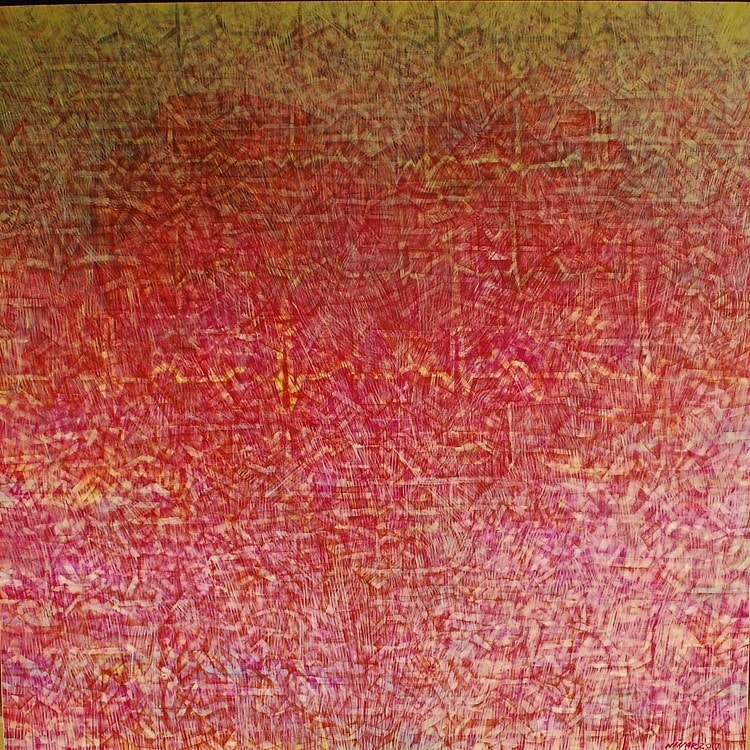 Nizar may seem like a quiet man, but when he starts to speak, he reveals a warm personality and deep perspective on life that he expresses in his paintings. His standard style of painting may look like a flurry of colours and lines, but look closer, and you'll see the real subject matter behind it. For example, in his 'Constructing and Deconstructing' series, the skyline of Putrajaya peeks behind a layer of jagged lines and strokes. Another painting reveals the shape of a heart, hidden behind the sharp current lines of an EKG in vivid colours of pink and red. The 'Tree of Life' is my personal favourite, the shape of a symmetrical leaf in the shadow of gorgeous green, brown, and orange tones.
There's a deep meaning behind every painting, as Nizar explains, "I express myself through my paintings. Whether it is a particular incident that was highlighted in the news recently, or simply something that caught my interest when speaking to someone, my reaction or interpretation towards it is reflected in my artwork. I am never really satisfied with my paintings, and I go over them with many layers of brushwork to create the final piece."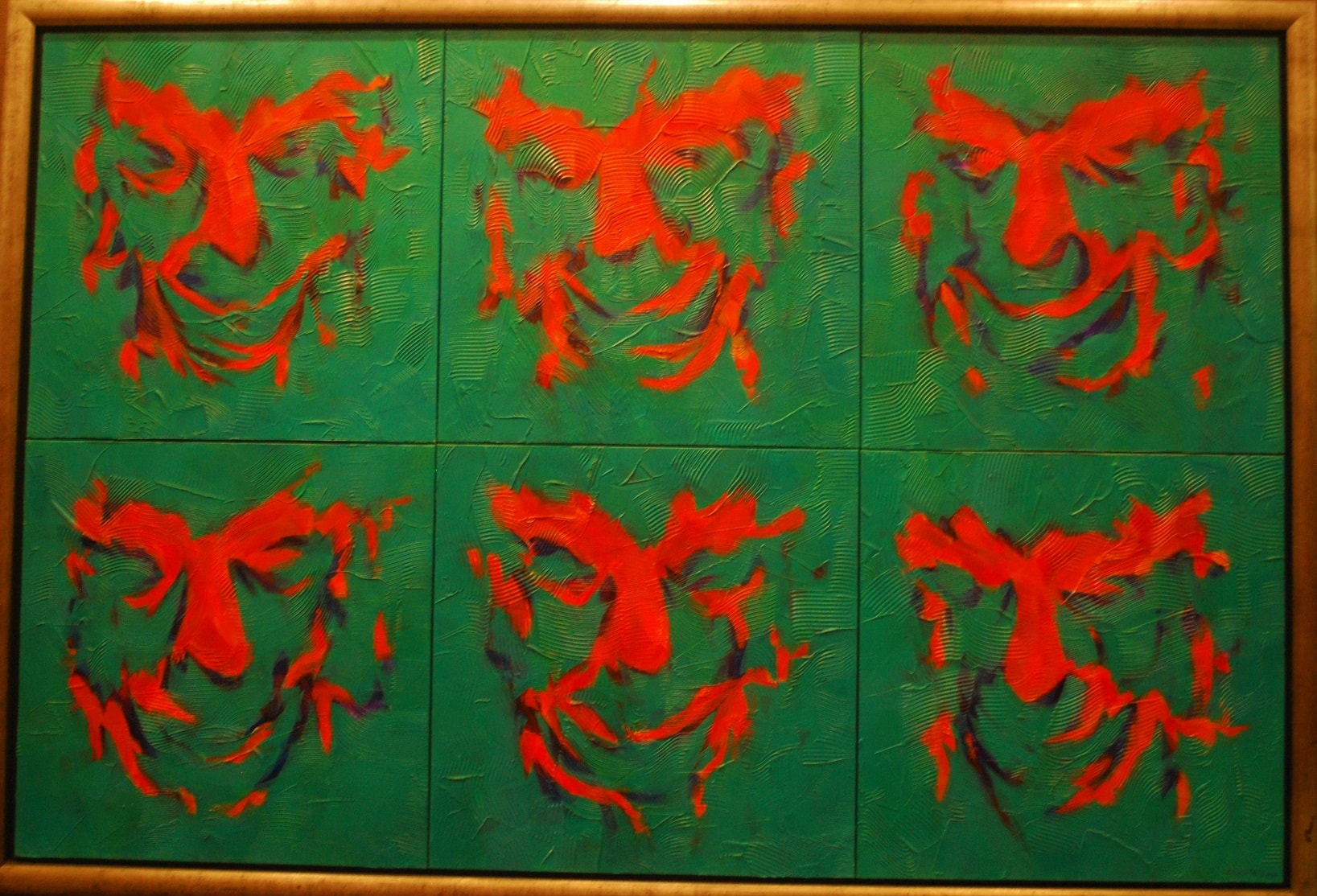 Over the years, Nizar has experimented with many different techniques and expressions, such as his 'Masks' series and 'Phantom of the Opera' series. In these, he used mixed materials such as acrylics and different pastes to create texture and a 3D effect. He is always full of ideas, as he says, "I'm always thinking of things I want to do, sculptures and collaborations, my mind is always working. So I try to focus on one thing, or series, and use that as a guide to manage my concentration."
Nizar is aware that as time goes on, age catches up as well, and it has changed the way he paints. "At my age, it is becoming a challenge. I get tired easily and faster now, and when I go home, I am done for the day. When I was younger, especially before I was married, I would go home and continue painting until the wee hours of the night. Now, once I'm done here, I go home and switch off. Maybe I'll do some light sketching, but that's it. My eyesight is also deteriorating. But instead of that slowing me down, I am painting with renewed enthusiasm and dabbling with different hues of colours, while I still can."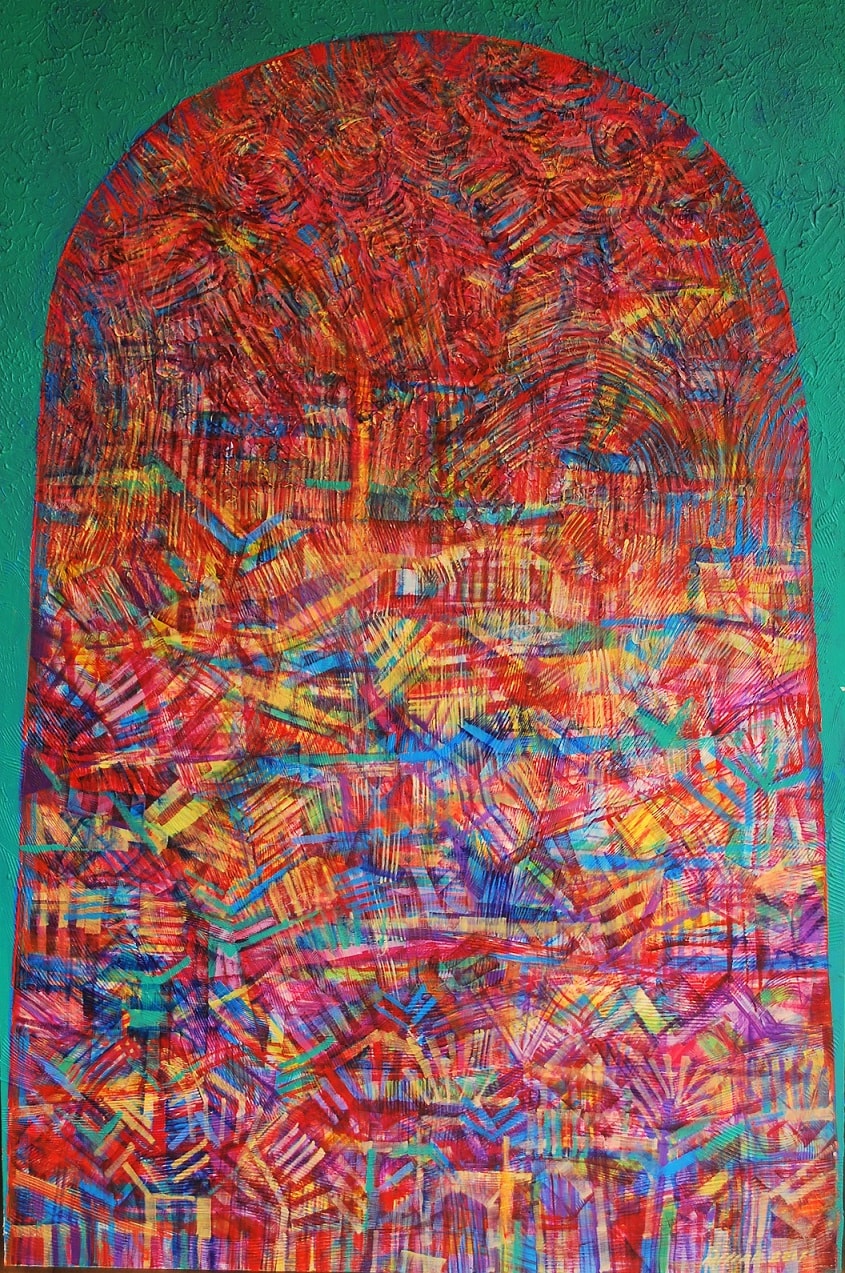 Over the years, Nizar has participated in several solo and group exhibitions. His stunning and vibrant works are best appreciated in larger-than-life form, and it's no wonder that several institutions have bought and displayed his work, as they instantly liven up a bare space. Some of his clients are Sime Darby Convention Centre, Citibank, and Hilton Sentral.
It remains to be seen whether Nizar will continue his artistic journey when his studio of 20 years no longer remains at the Craft Complex, but his passion and love for art is still burning strong as evident through his latest works. Here's a look at some of his works:
1. Deconstructing to Reconstructing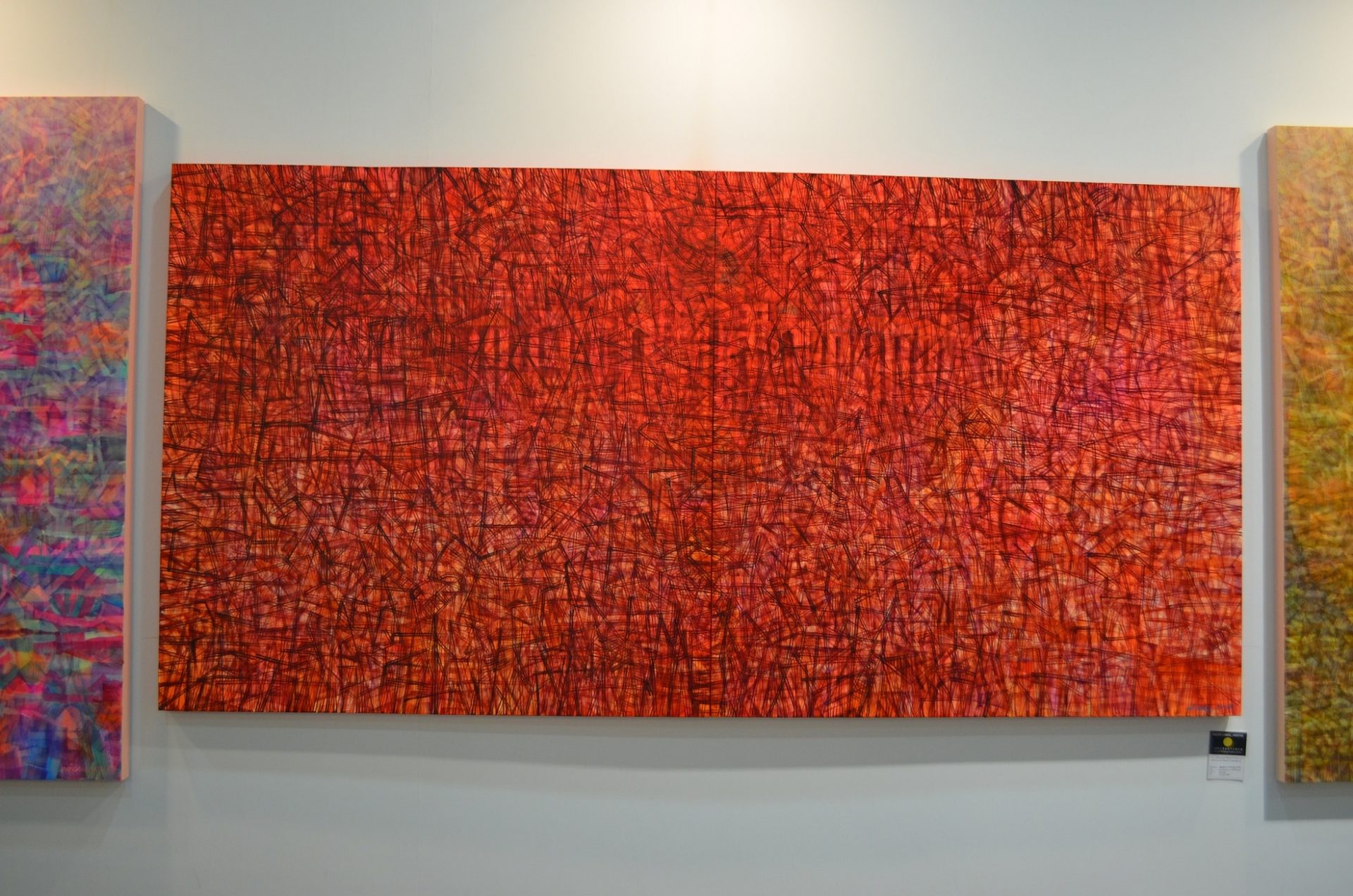 2. Faces Series – Bubbly #1
3. Growth #5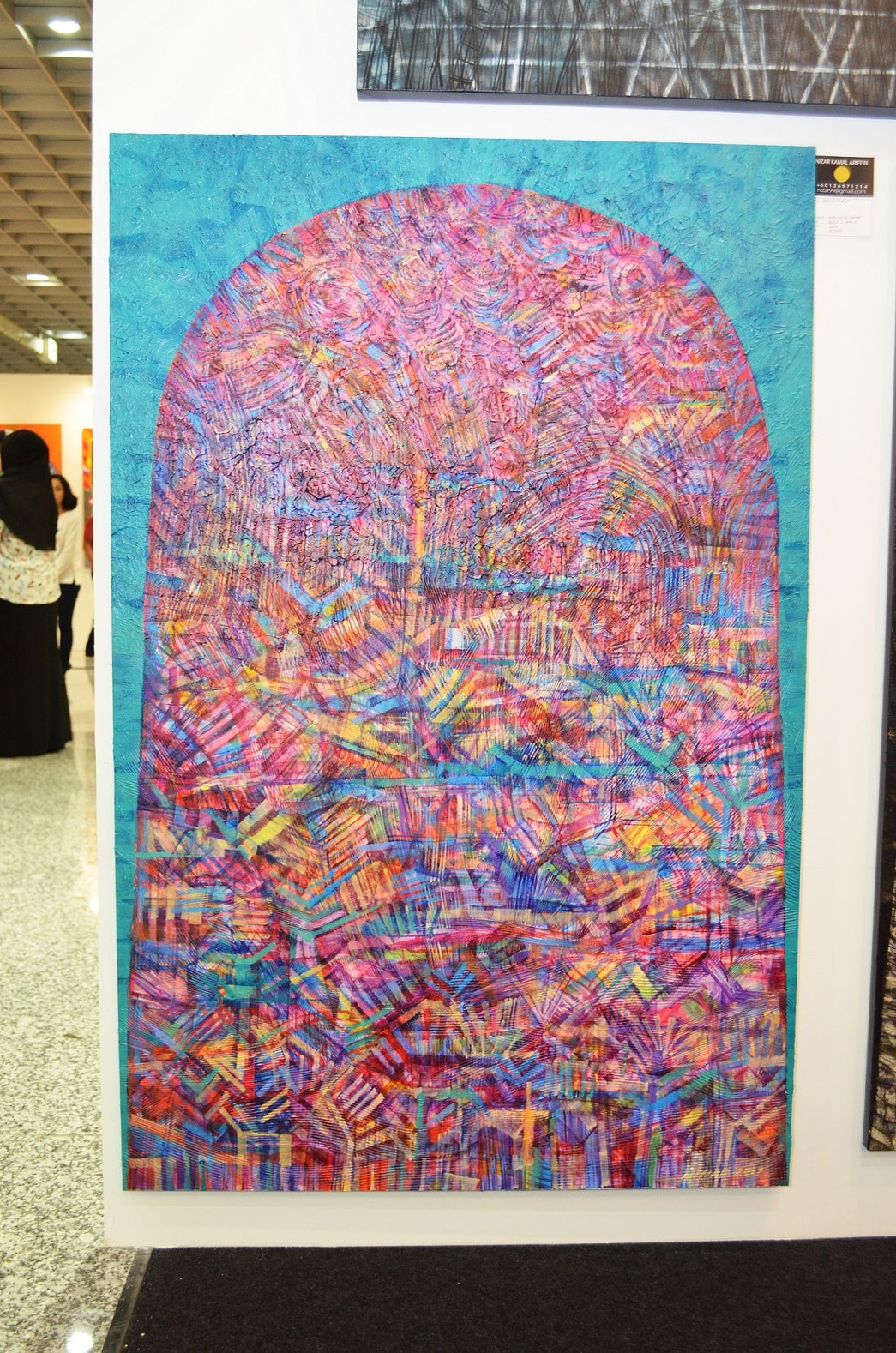 4. Deconstruct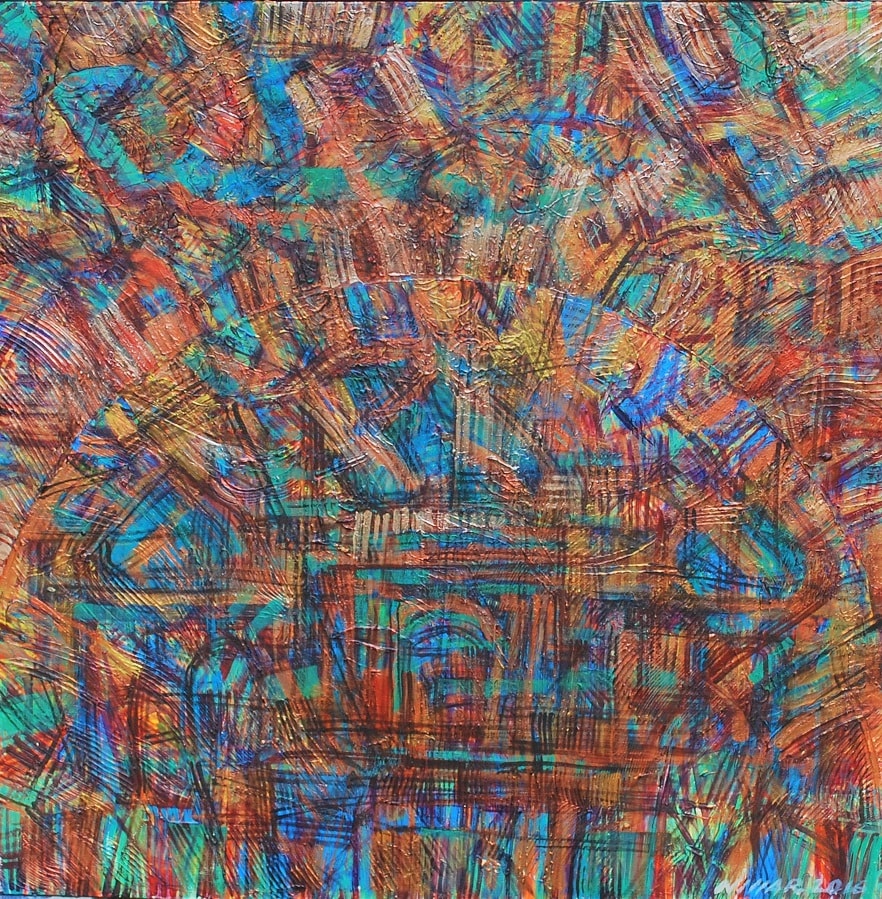 5. Siri Masa (Time) – A Matter of Minutes #2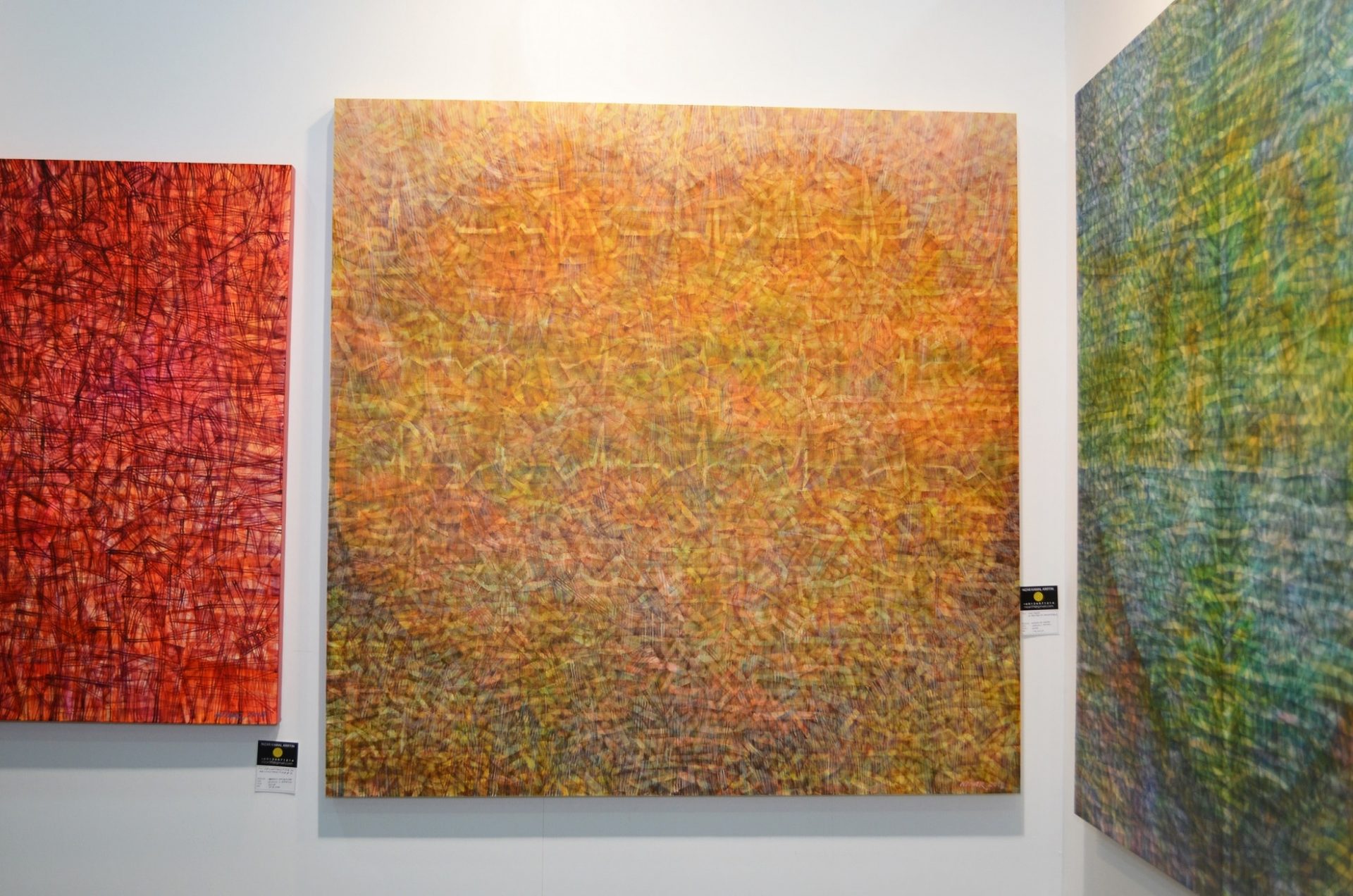 6. Siri Pohon Beringin (Trees of Life)
For more information about the artist and his paintings, please e-mail [email protected]
Comments