It's an exciting time for Malaysians this week, what with enticing offers to declare 10th and 11th May as public holidays and all. In the midst of all the noise, remember to find time to tune inwards too. Whether that's in the form of yoga and meditation, or journalling and creating art, do it! And in case you want to see what others have to share, there are also plenty of art exhibitions to explore in KL this month. From rediscovering roots via works resembling concrete and renovation, to tickling the whimsical through paintings of animals highlighting social contexts, check out these art exhibitions in KL happening this May 2018.
Optimism is ridiculous by the National Art Gallery and Richard Koh Fine Art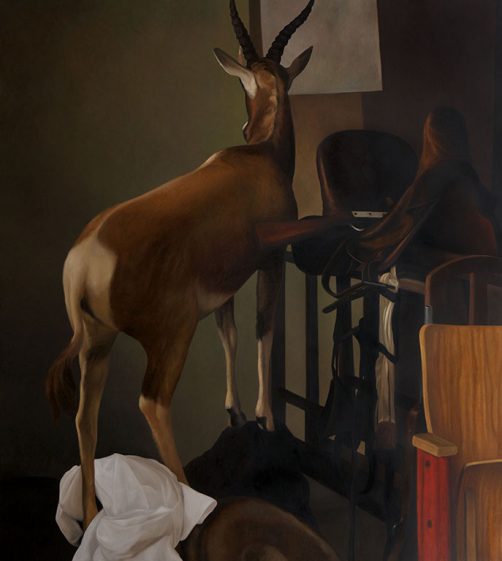 The National Art Gallery and Richard Koh Fine Art jointly present leading contemporary Thai visual artist Natee Utarit's solo exhibition called Optimism is Ridiculous. There will be 25 artworks in this series of paintings on figure of speech, paradoxes, and inward journey. Three cognitive components are explored – paintings of human beings, animals, and objects. Look forward to animal paintings that highlight social contexts and other understandings of the outside world through the artist's contrast of Asian-ness against a post-colonial product-based inspiration.
Dates: 19 April – 31 May 2018
Hours: 10am – 6pm daily, except for the month of Ramadan where hours will be 9am – 5pm daily
Address: National Art Gallery, 2B Gallery, No.2 Jalan Temerloh, Off Jalan Tun Razak, 53200 Kuala Lumpur
Website: rkfineart.com
Seen by Wei-Ling Gallery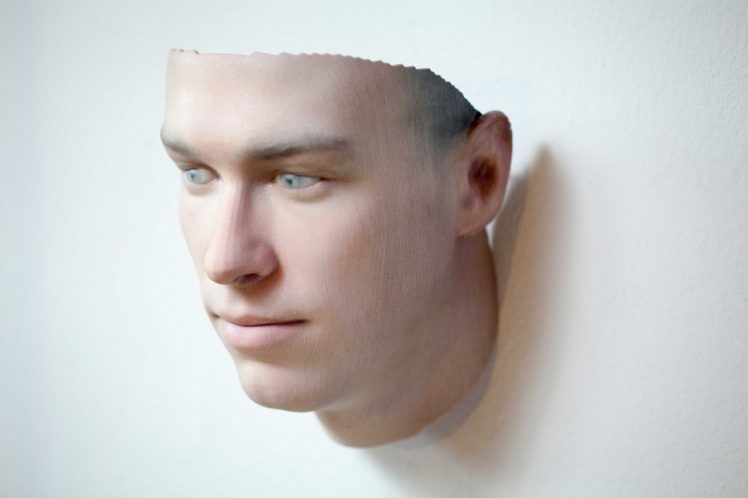 Wei-Ling Gallery presents a group exhibition called Seen featuring 10 leading Malaysian and renowned international artists. The artists will showcase their visual and activist projects ranging from documentary and photography to conceptual practice, appropriation of censored imagery, and re-contextualisation of leaked footage. The exhibition aims to provide a critical insight into the modern surveillance culture, to expose the hidden gaze of anonymous watchers who are absent from thought, yet present everywhere.
Dates: 3 May – 1 July 2018
Hours: 11am – 7pm daily, closed on Mondays
Address: Wei-Ling Contemporary, Lot No RT-1, 6th Floor, The Gardens Mall, Lingkaran Syed Putra, 59200 Kuala Lumpur
Website: weiling-gallery.com
The Future Archaeology of Dogs and Wifi-Transcendental Conversation by RAW Art Space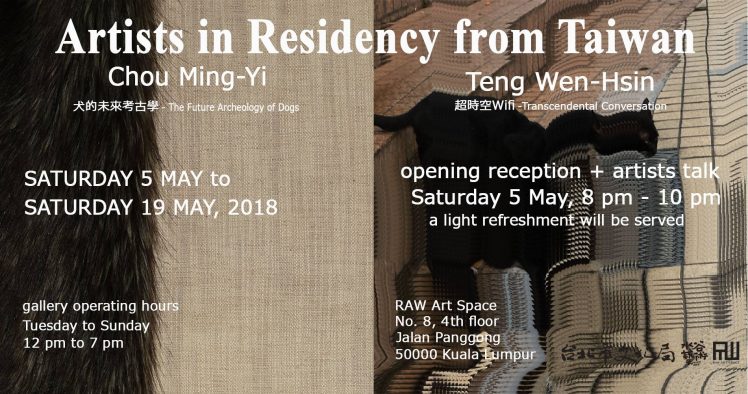 RAW Art Space is proud to showcase two Taiwanese artists in residency, Chou Ming-Yi and Teng Wen-Hsin. They will both enjoy a solo exhibition, with artist Chou Ming-Yi presenting 'The Future Archaeology of Dogs' and Teng Wen-Hsin with her 'Wifi-Transcendental Conversation.' The former's recent works revolve around memory and self experience, where he gathers different subjects into a ridiculous and ambiguous image. The latter also known as Hi-Hsin-Hsin, on the other hand focuses on digital noise, electronic synthesis, video, and video installations.
Dates: 5 – 19 May 2018 (Opening reception at 8pm on 5 May 2018)
Hours: 12pm – 7pm from Tuesdays to Sundays
Address: RAW Art Space, No. 8, 4th Floor, Jalan Panggong, 50000 Kuala Lumpur
Website: facebook.com/rawartspacekl/
Games and Politics by Goethe-Institut Malaysia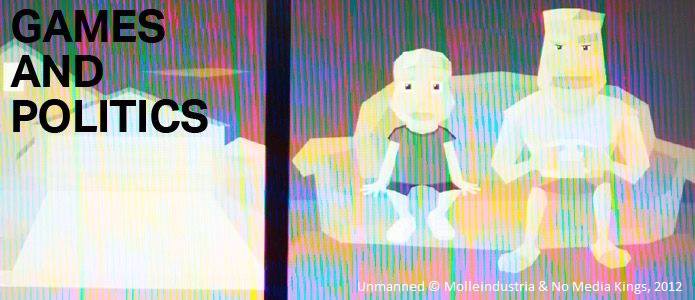 This interactive exhibition is organised by the Goethe-Institut in cooperation with ZKM Center for Art and Media. 18 significant politically-ambitious video games will be featured, and viewers are encouraged to examine how each unfolds their unique political potential. Some of the games featured include Democracy 3, Sunset, Escape from Woomera, Perfect Woman, Touchtone, and This War of Mine. Visitors will also be able to watch an introductory film about political games and short documentaries about some of the games.
Dates: 8 – 20 May 2018
Hours: 1 – 10pm daily, closed on 9 May 2018
Address: Lostgens', No. 8, Jalan Panggong, 50000 Kuala Lumpur
Website: www.facebook.com/events/616496932026747/
Back to Where We've Never Been by Richard Koh Fine Art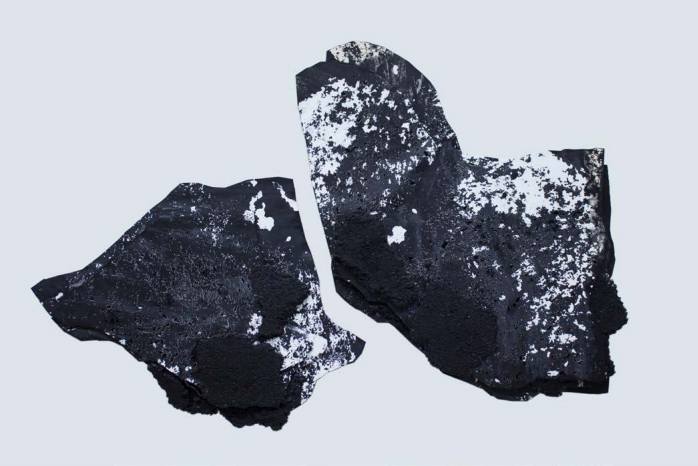 Singaporean artist Melissa Tan explores the formation of rocks and minerals in the context of construction. By looking at the environment around her hometown where an upgrading project was started in December last year, she constructed 16 pieces of wall art and sculptures to represent her fascination and curiosity. Through the process of building these artworks, she investigates the erosive power of constant rejuvenation and the brief and forgotten journey that it undertakes. Back to Where We've Never Been also happens to be the artist's first exhibition in Malaysia.
Dates: 24 May – 14 June 2018 (Opening reception at 5pm on 24 May 2018)
Hours: 10am – 7pm on Tuesdays to Saturdays, closed on Sundays, Mondays, and public holidays
Address: Richard Koh Fine Art, 229, Jalan Maarof, Bukit Bandaraya, 59100 Kuala Lumpur
Website: rkfineart.com
Every month, we put up a list of art exhibitions that take place in Kuala Lumpur. Check if there are any you might still be able to catch of these art exhibitions in April 2018. If you know of or would like to share about an upcoming art exhibition in KL, please send me an email at [email protected].
Comments