There's a reason mergers that result in monopolies are usually not allowed. Consumers in Malaysia are unfortunately seeing that reason first-hand on a daily basis now.
Earlier in the year, Grab announced a merger with Uber's Southeast Asian operations, which meant a monopoly over the e-hailing service industry in Southeast Asia. Concerns were raised at that time of the monopoly being unfavourable to consumers, citing a merger between Grab's investor Didi Chuxing and Uber in China as an example, where the number of drivers declined, response rates dropped between 15% and 40%, respondents said it was oftentimes more difficult to get a ride, and the fares were higher.
Now, it is happening here, specifically in Singapore, Vietnam, and Malaysia. In Vietnam, Deal Street Asia reported that Vietnam's antitrust regulator, the Competition and Consumer Protection Department (CCPD), revealed that Grab's market share following the merger was over 50%, which violated the economic concentration according to the Law on Competition 2004. The Transport Ministry also rejected Grab's expansion plans into three provinces – Ninh Thuan, Dong Thap, and Gia Lai – which were not included in the pilot program.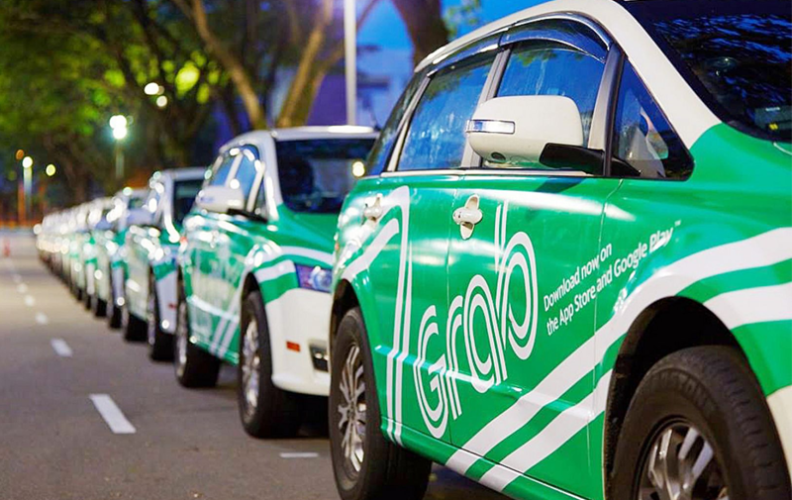 In Singapore, Channel News Asia reported that the Competition and Consumer Commission of Singapore's investigations into the merger has revealed that it infringes on the country's Competition Act. The commission is also in the midst of gathering public feedback and recommends penalties be imposed on Grab and Uber. The commission also noted that there has been a price increase since Uber was no longer a competitor to Grab in the e-hailing market.
In response, Grab said:
The CCCS appears to have taken a very narrow approach in defining competition. While we are one of the most visible players in transport, we are not the only player in the market," Grab said in response to queries from Channel NewsAsia.

"This provisional decision and proposed remedies are over-reaching and go against Singapore's pro-innovation and pro-business regulations in a free market economy… We will take all appropriate steps to appeal against this decision.
The most recent country to voice concerns is Malaysia, with consumer groups calling for the Malaysian Competition Commission (MyCC) to step in and address the issues faced by consumers following the merger.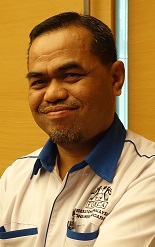 We spoke to the Federation of Malaysian Consumers Associations (Fomca) Deputy President, Mohd Yusof Abdul Rahman, who said that all the problems cropping up was expected as an effect of monopolisation – this despite many quarters assuring the public that no such increases would be permitted in the wake of the merger.
"Grab and Uber were the main players, and although there are other companies like MyCar in the market, it is still not enough to compete with Grab. Too many people use Grab," he said.
"So, when Grab monopolised the market, the consumers were greatly affected. We see this in all kinds of businesses, where in the early stages, they would offer competitive prices to compete in the market for more customers but when they lead the market, they will increase their prices."
Mohd Yusof said the federation hopes that MyCC will act on consumer feedback and protect consumers' interest, citing the situation in Singapore as an example.
"They (Singapore) are taking action on Grab for the monopoly and are considering undoing the merger so that there is healthy competition for the benefit of consumers. We hope the same thing happens here."
"What we saw after the merger was that Grab increased their prices, and MyCC doesn't seem to care and that is sad. I hope they look into this matter here."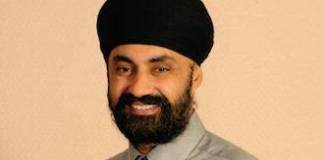 Malaysia Consumers Movement President Darshan Singh Dhillon said the movement has always advocated for more e-hailing companies to come into the market, even before the merger was announced early this year, adding that the movement constantly receives complaints on Grab's price increase, response times, and decline in general service. All of this took just weeks to be felt following the ill-advised merger. We spoke to passengers who reported waiting up to (and in some cases over) an hour for a Grab driver to accept their request. We also spoke to drivers who told us they could now be more discriminating in choosing which fares to accept. "Many Grab drivers live on a cash basis," one driver, who wished to remain anonymous, told us. "If passengers are paying on an account with a card or using a promotional code, we do get paid, but not immediately. So for drivers who want the cash in hand immediately, they can just reject those requests that aren't on a full-fare, cash-paid basis."
One exasperated passenger told us of a long wait for a driver at Subang Airport recently, only to be hit with the exorbitant fare of RM46 for the relatively short ride to the 1 Utama area.
Even more surprisingly, media outlets around Greater KL have even reported instances of metered taxis providing cheaper fares than Grab. Unfortunately, though, since Grab (and Uber) entered the market, the ranks of taxis has decreased. Clearly, an e-hailing service that enters a market, decimates the taxi fleet by undercutting their prices, then raises their own fares once they gain strong market dominance is a company that would be viewed negatively. But according to some, this is effectively what Grab has done, either by accident or design. Taking a different view on things, Darshan said this was a good time for taxi drivers in the country to provide better service to the people.
"This gives taxi drivers opportunity to consolidate, identify issues, and improve on them with the objective of providing improved service," he said.
Darshan highlighted the need for more industry players in a letter to The Star last November.
"While MCM commends Uber and Grab for this great innovation (e-hailing), it would be ideal if more players would participate and compete in this market segment.
"This can be detrimental to consumers as what is cheap now may end up becoming expensive in the future once the market share of conventional taxis is ultimately wiped out. Healthy competition in a vibrant market space would ultimately benefit consumers," he said, adding that the government needed to encourage more e-hailing companies to join the market.
Grab Malaysia has responded to the price hikes, according to Free Malaysia Today, quoting a Grab spokesman who attributed the high rates to the company's implementation of dynamic pricing, which causes prices to fluctuate according to demand and supply in high traffic areas during peak hours. The spokesman added that bad weather, and the Ramadan and Hari Raya periods saw an increase in demand. Our view is that all of these things existed previously. After all, the Raya period last month was not Malaysia's first major holiday, and dynamic pricing has long been a thing with e-hailing services. We're also pretty sure afternoon thunderstorms didn't only just start occurring after Grab's acquisition of Uber.
What do you think, readers? Does this seem like a fair and reasonable explanation? Have you experienced higher fares or longer wait times gor Grab since Uber left the market?
Comments