We've got quite a packed month this July! Keep healthy with several marathons this month, after indulging in some F&B events, including our very own, WhiskyPLUS Kuala Lumpur 2018!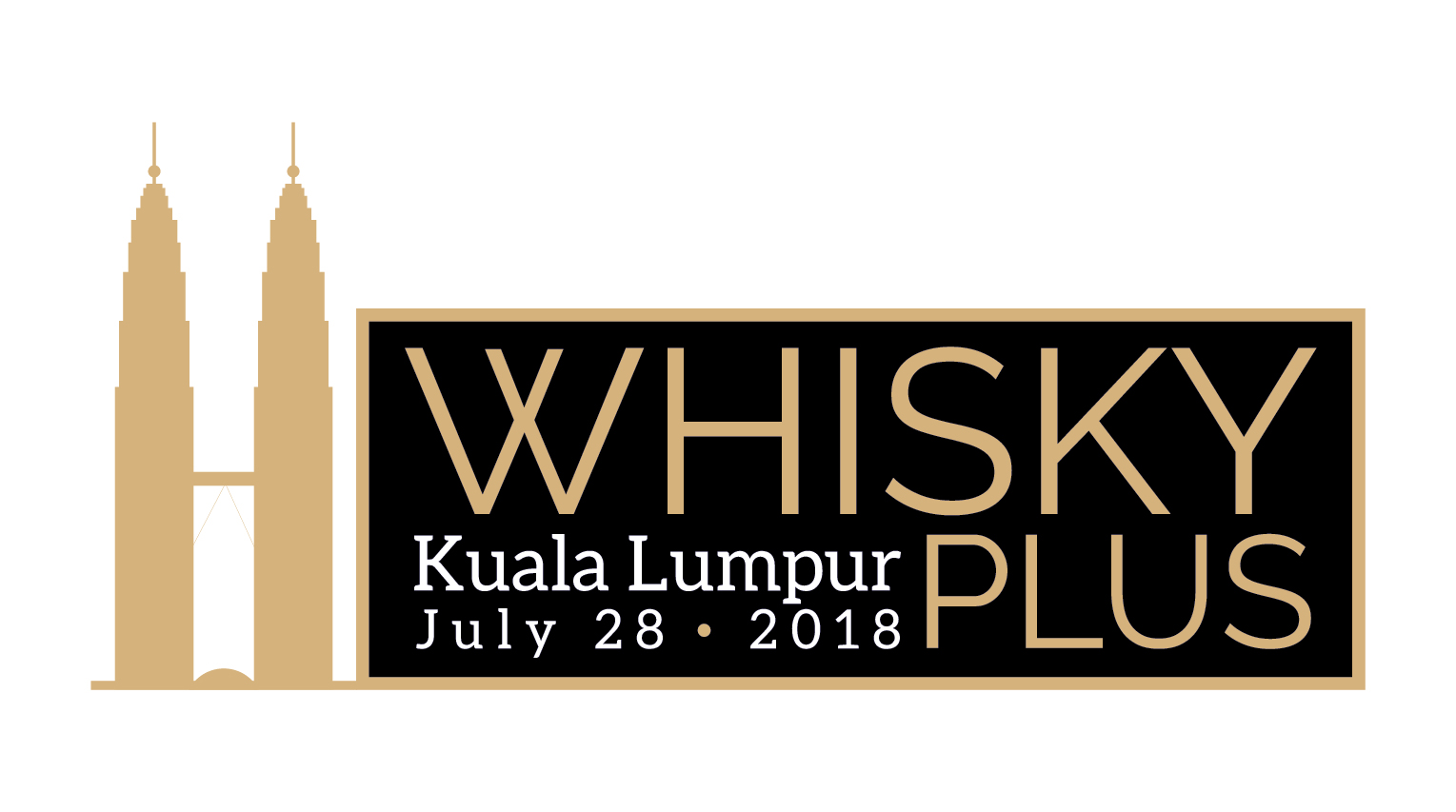 Whether you're a serious whisky connoisseur, a casual aficionado, or a total newbie looking to expand your whisky horizons, WhiskyPLUS is the event for you! Join us on Saturday, 28 July 2018 for Kuala Lumpur's premier whisky and spirits tasting event and take your enjoyment and appreciation for the whiskies of the world to the next level.
You can expect a terrific experience with unlimited tastings of whiskies and a selection of other spirits together with a special selection of chef-curated light food to complement your tasting experience, along with fun and funky pop-up cocktail bars, a dedicated VIP room for old and rare whiskies, and even cigar rolling demonstrations. A good time is pretty much guaranteed, and we'll even throw in a commemorative Glencairn-style whisky tasting glass that's yours to keep.
Date: July 28
Venue: Hilton Kuala Lumpur
Website: http://www.whiskyplus.my/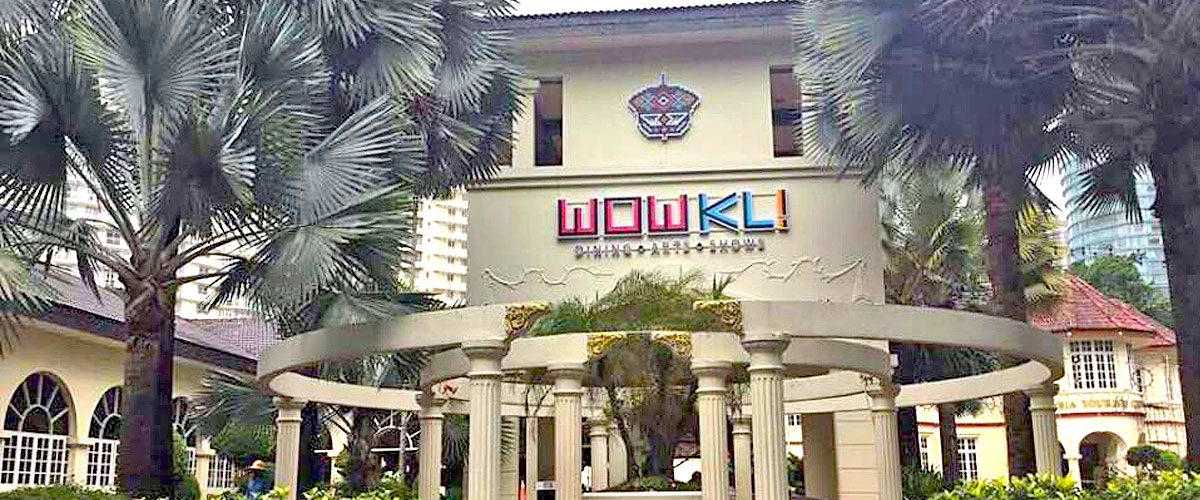 The Mingle is a two hour social event with beer and finger food held at a different restaurant-bar in Klang Valley every month. It's a great place to hang out with friends and meet new people. Both Malaysians and Expats are encouraged to join. Expat Mingles with a view are always a good time; unwind in style while catching up with old friends and making new ones at the next Expat Mingle.
Date: July 13
Venue: Wow KL
Website: http://mingle.expatgo.com/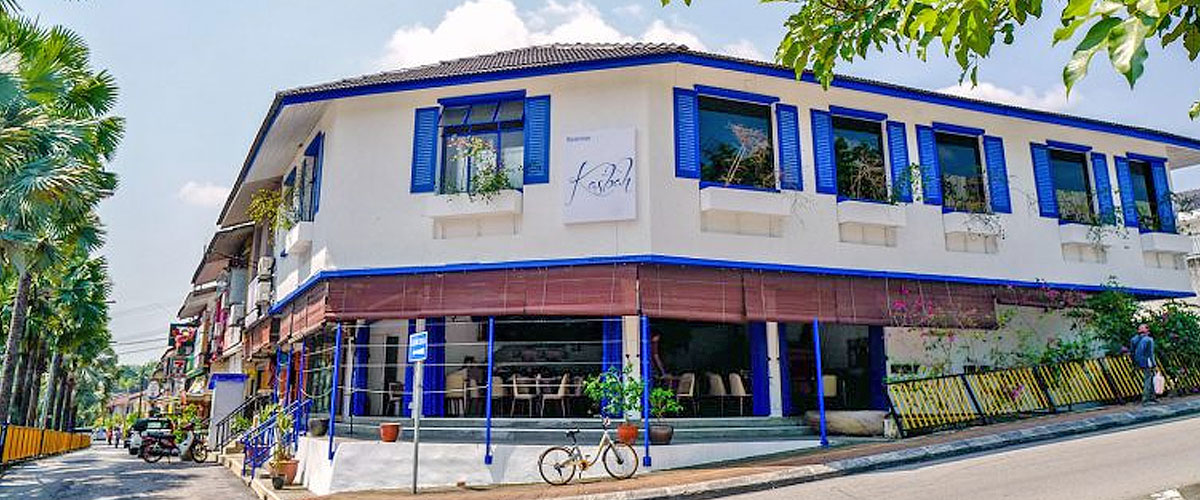 Discover Mediterranean culinary art paired with great wines at our next Wine Dinner! Kasbah, a Mediterranean restaurant situated in the heart of Bangsar, offers a contemporary menu with a mix of Moroccan, Italian, and South of France specialties. The atmosphere is reminiscent of a North African city with vibrant colours and eclectic décor. It's sure to be a great evening, see you there!
Date: July 19
Venue: Kasbah, 100 Lorong Maarof, Bangsar, 59000 Kuala Lumpur
Website: http://www.tegmedia.my/wine-dinner-registration/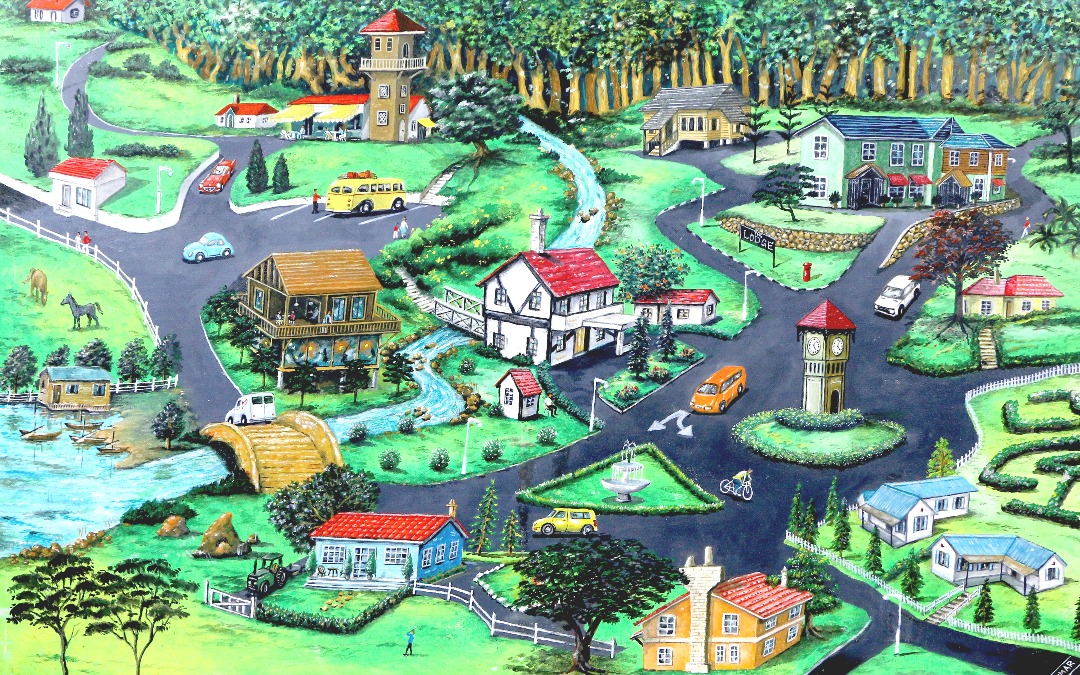 Kumar Nagalingam will host his first ever solo art exhibition, Beyond the Canvas on Saturday, 7 July 2018 at GS Artcade, Jalan Gasing. This charity exhibition aims to raise funds for Angsana Care – a society that helps improve the emotional, physical, and mental well-being of terminally ill children at IPHKL. Beyond the Canvas is the perfect opportunity to discover bold and innovative pieces in a number of different media encompassing four decades of his journey as an artist.
Date: July 7 – 10
Venue:GS Artcade
Website: https://www.facebook.com/MakeItRightMovement/

If you're a coffee lover, head on over to 1 Utama Shopping Centre in Petaling Jaya for the second instalment of Malaysia Coffee Fest, where art meets caffeine. This is the largest coffee festivals, uniting coffee lovers and top-class baristas as well as article roasters in one place. Independent coffee houses and local bakeries will also contribute to the festival, supplying pastries, coffees, and teas. For more information, visit mycoffeefest.com.my.
Date: July 12
Venue:1 Utama Shopping Centre
Website: https://www.facebook.com/events/912257545613896/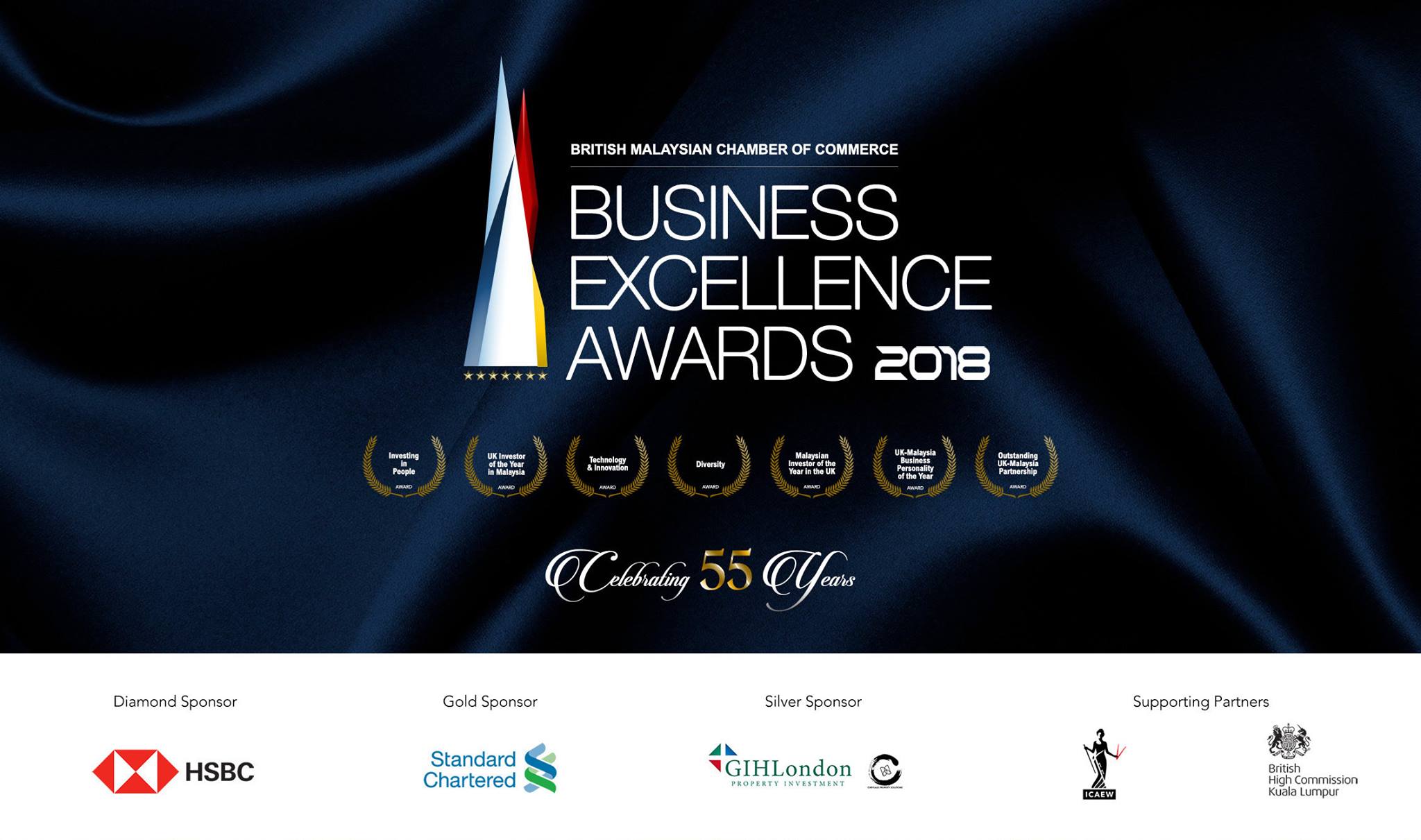 The BMCC turns 55 this year! In conjunction with this, we will be hosting our first ever Business Excellence Awards to recognise the very best of individuals and companies across a range of categories. We are gearing up to gather over 400 attendees from all industries in a high-profile evening of exquisite dining, entertainment and celebration.
Date: July 12
Venue: JW Marriott Kuala Lumpur
Website: https://www.facebook.com/events/255947721648251/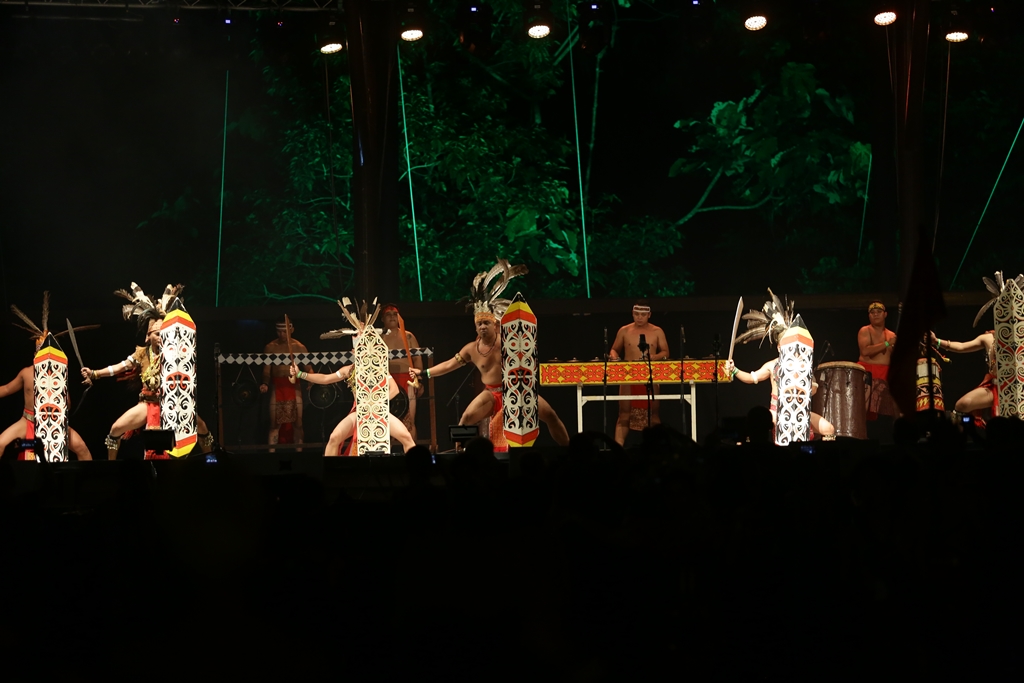 This unique festival brings together renowned world musicians from all continents and indigenous musicians from the interiors of the mythical island of Borneo. The festival site is set up with a variety of food and drink stalls, an arts and crafts area as well as a counter for festival memorabilia, Sarawak souvenirs and CDs by the performing artists, thus contributing to a fun-filled, family-friendly festival experience for all. For more information, please visit rwmf.net.
Date: July 13 – 15
Venue: Sarawak Cultural Village
Website: http://rwmf.net/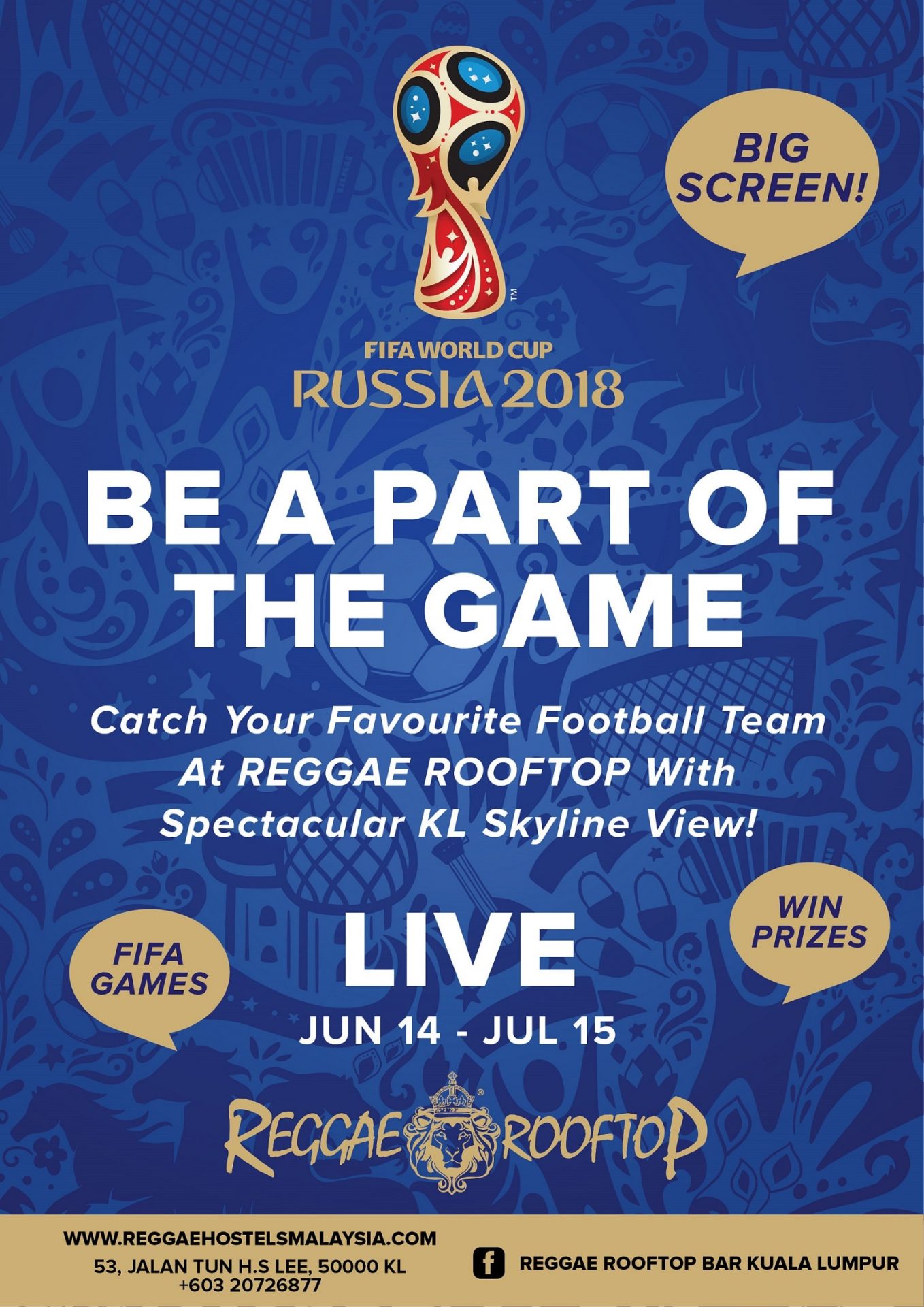 Be a part of FIFA 2018 at Reggae Rooftop Bar KL. We will be premiering LIVE WorldCup on our LED Screen. Come and support your favourite country and party with us during the half time. We are equipped with lots of booze, a huge screen, FIFA games, prizes and of course, all these comes with a spectacular KL skyline view. You can't say no to these!
Date: July 14-15
Venue: Reggae Rooftop Bar Kuala Lumpur
Website: https://www.facebook.com/events/198382360983053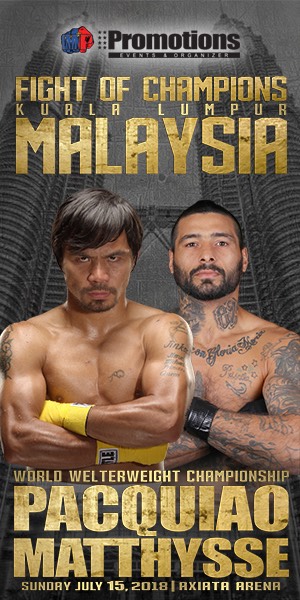 The famous boxer Emmanuel Pacquiao, better known as Manny Pacquiao, is ready to get back in the ring to prove his strength and agility. Don't miss one of his incredible and breathtaking fights , this time around vs Lucas Matthysse, at Axiata Arena, Bukit Jalil, Kuala Lumpur, Get your tickets at StubHub.my.
Date: July 15
Venue: Axiata Arena
Website: https://www.stubhub.my/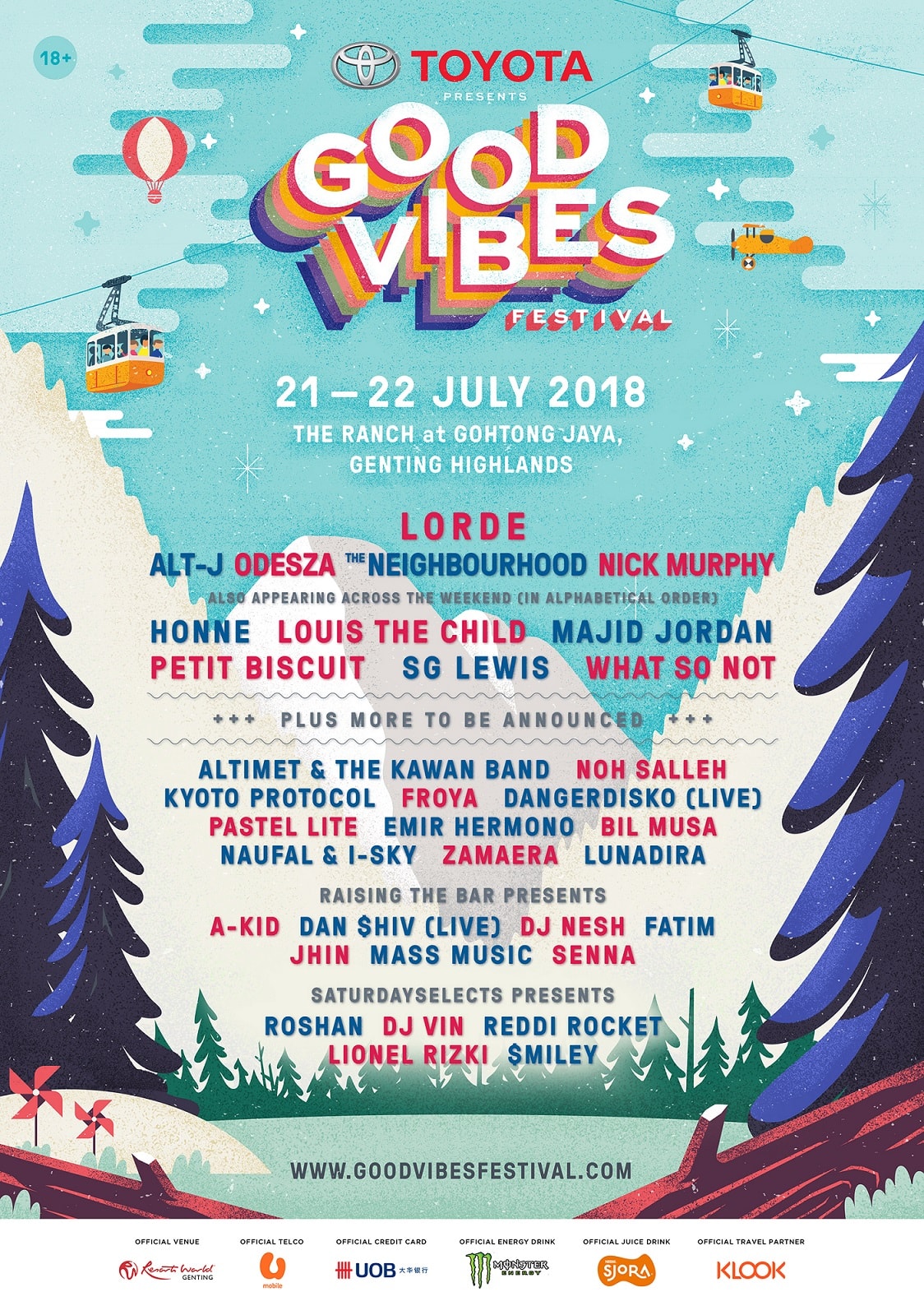 The much-loved Malaysian music festival Toyota presents Good Vibes Festival once again celebrates its homecoming to the rolling greenery of The Ranch at Gohtong Jaya in Genting Highlands on 21 and 22 July 2018. Pack your bags and throw on a parka—it's time to get high on good vibes and good times in the highlands. Now in its sixth year, #GVF2018 gets elevated even more (pun intended). For the first time ever, festivalgoers can opt for a premium VIP experience and nosh-ups at GoodBites, the UMobile-charged onground food village.
Date:  July 21 – 22
Venue: The Ranch at Gohtong Jaya
Website: http://www.goodvibesfestival.com/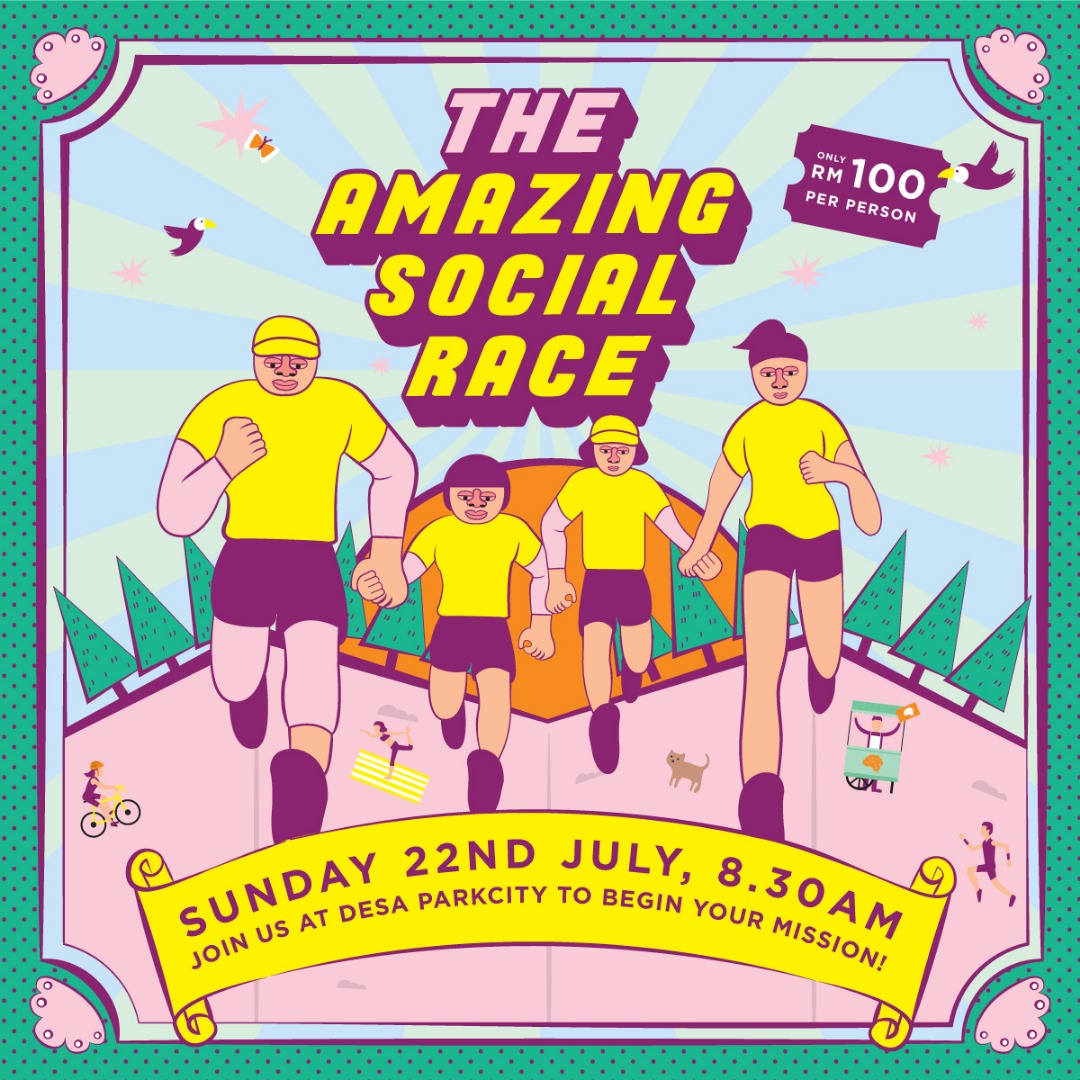 The Social Group of Restaurants is hosting a fun family race to promote an active and balanced lifestyle, while raising funds. Suitable for those between seven and 70 years, each team has to have four to five participants. There will be 15 game challenges to be completed, and the team that finishes them in the shortest time, wins! The day is split into two sessions – the family race will be from 8.30am to 3.00pm, while a fundraising session will take place from 5pm to 9pm. Look forward to live band performances, an auction, performances by a children's charity home, as well as a raffle prize draw. Funds raised will benefit Praise Emmanuel Children's Home, Hiichiikok Home for Children Care, and Pusat Jagaan Suci Rohani. Find out more at www.facebook.com/thesocial.my.
Date:  July 22
Venue: The Social (Desa ParkCity)
Website: https://www.facebook.com/events/570916566625924/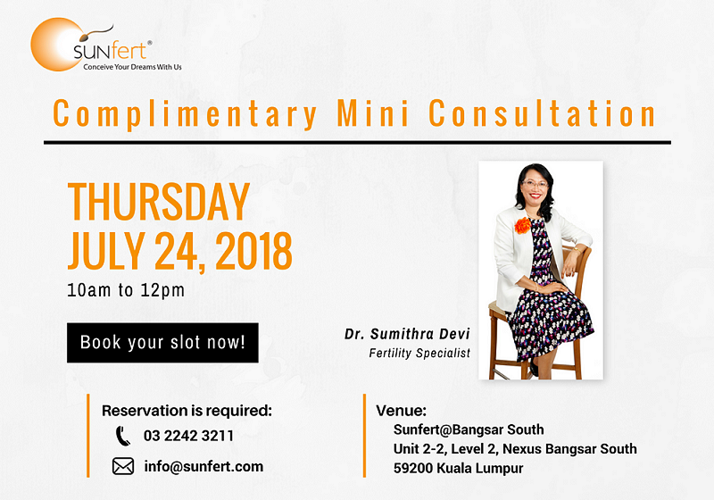 Great news! Sunfert International is organising a complimentary* mini consultation on July 24, 2018 (10AM to 12PM).
You should book a spot if you tick any of the below:
– Couples seeking a second opinion
– Couples who aren't sure of where or how to start
– Couples who would like to familiarise themselves with Sunfert's facility and services
*Registration is required. Please call +603 2242 3211 or e-mail [email protected]
Date: July 24
Venue: Unit 2-2, Level 2, Nexus, Bangsar South, No 7, Jalan Kerinchi, 59200 Kuala Lumpur Malaysia.
Website: http://www.sunfert.com/

Malaysia Gifts Fair 2018 is Malaysia's Official Largest Gifts, Premiums and Stationery Fair featuring creative retail gifts, promotional premium items, specialty printings, product packaging on display and many more. The theme this year will be focusing on our 10th anniversary of the fair existence, reflecting the event as one of significant size and importance, a major destination showcasing an elaborate and diverse display of innovative gifts ideas of different countries and cultures. The event will be held at KLCC. Find out more at malaysiagiftsfair.com.my.
Date: July 25
Venue: Kuala Lumpur Convention Centre (KLCC)
Website: https://www.facebook.com/events/178510419645367/

MIRF 2018 themed "Platform for Growth", signify MIRF as a growth platform for retail and franchise businesses to not only expand in terms of revenue but to also shape and cultivate new business model and innovative strategy. With over 10 countries participating in MIRF 2018, there will be many international brands exhibiting, with quality business matching throughout the exhibition. This year's focus will be on "GROWTH", therefore the programs and activities will be catered to the development of not only monetary but also the skills of entrepreneurship and knowledge of managing Retail and Franchise business.
Date: July 26
Venue: Kuala Lumpur Convention Centre (KLCC)
Website: http://mrca.org.my/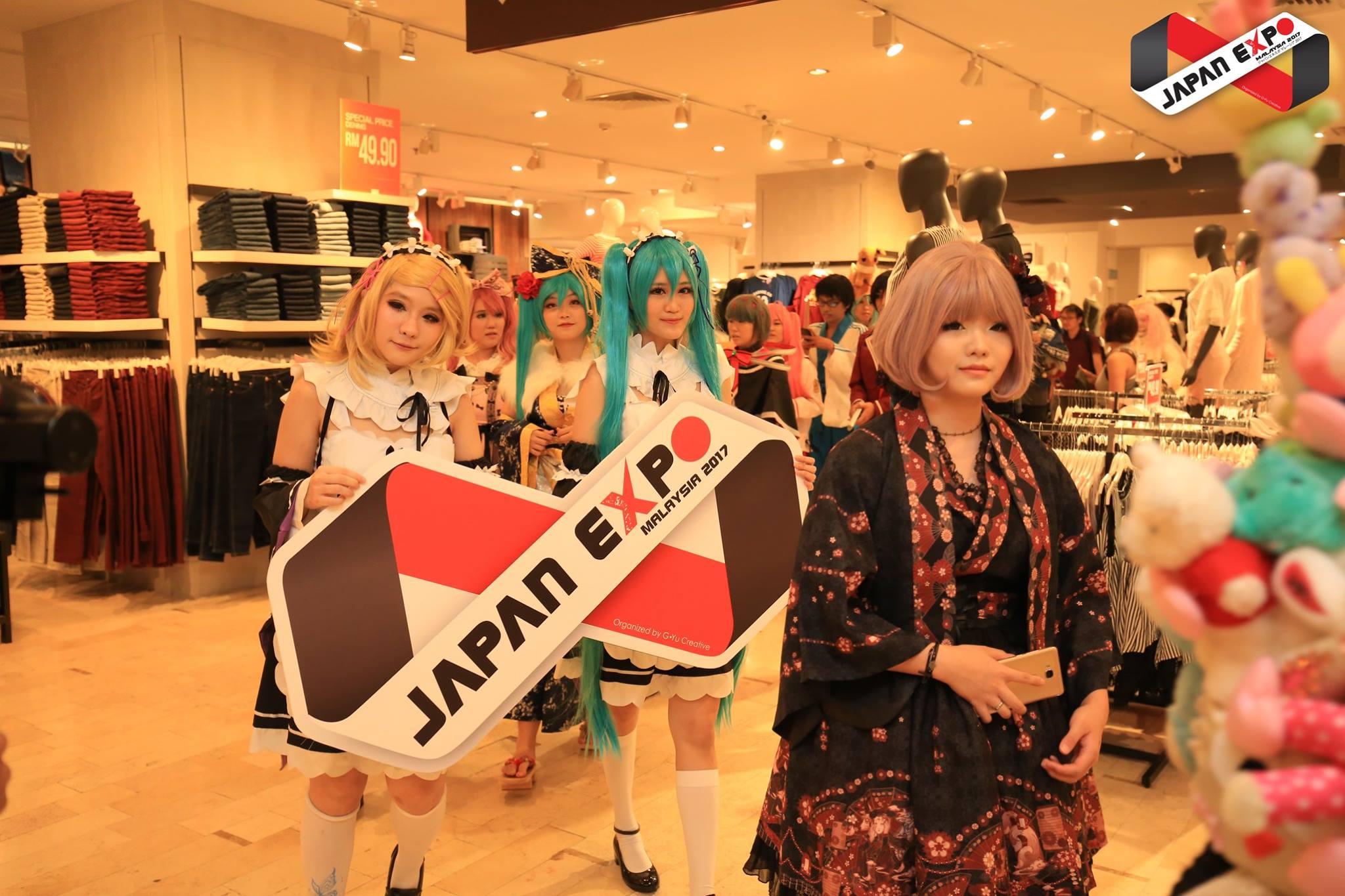 The biggest and most happening Japanese event is returning to Malaysia! Japan Expo Malaysia 2018 will again host various Japanese cultural activities and for fellow Malaysians visiting during the 3-day event. Organized by G-Yu Creative the first time in 2017, Japan Expo Malaysia attracted more than 40,000 visitors last year! Be prepared for the in-coming hype and waves of excitement coming your way soon!
Date: July 27
Venue: Pavilion KL
Website: https://www.facebook.com/events/1955692548028402/
Comments