We've seen many local artists use several mediums to create art over recent years, straying from the conventional paintbrush and paint to dabble in charcoal, pencil, aerosol sprays, coffee, chocolate, and even everyday materials like tin cans and metal. However, a common stationery item found in practically every household is not commonly used for art – the ballpoint pen.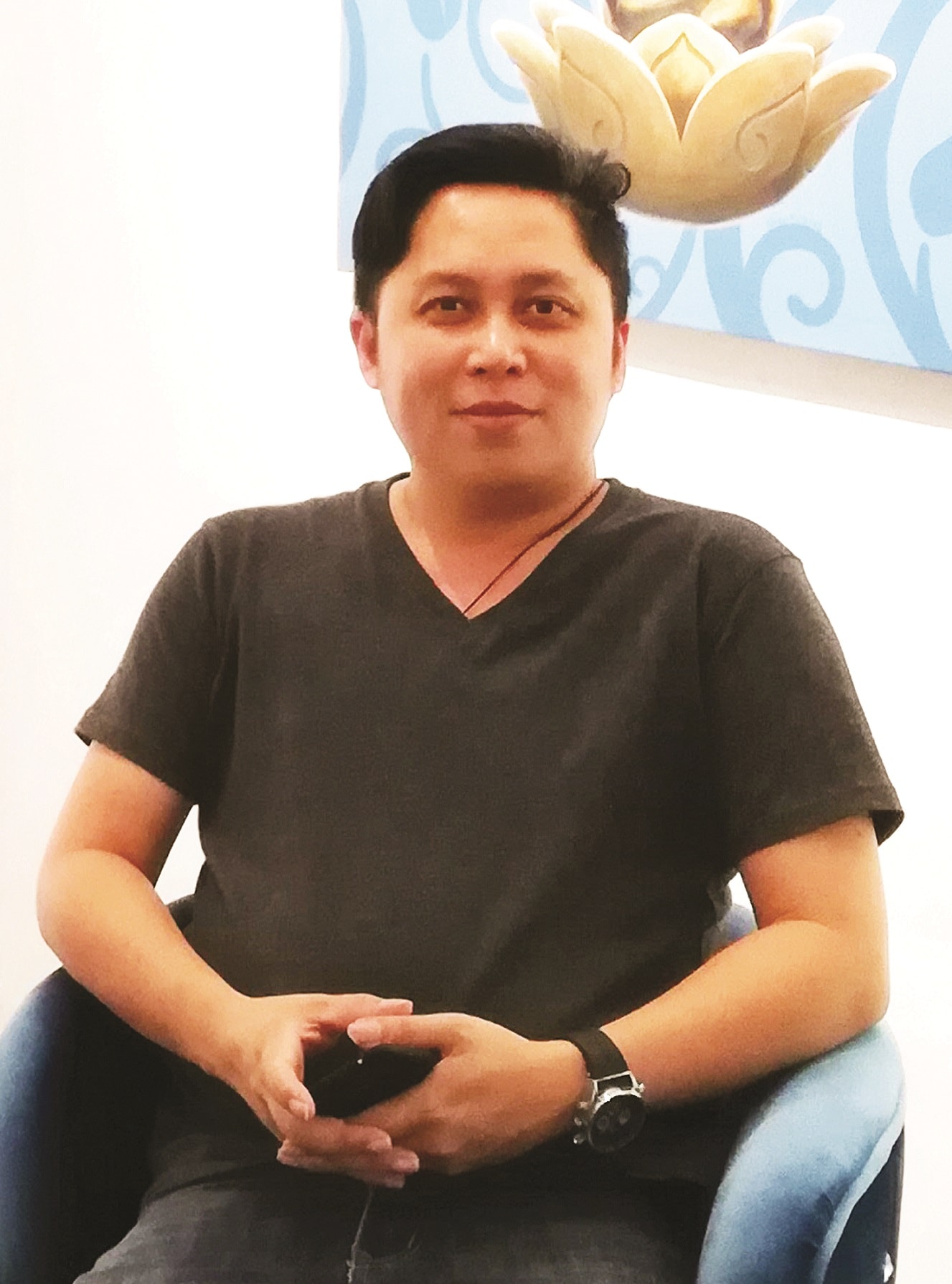 Ethen Ng, originally from Penang, is one of the rare artists in Malaysia who has made his mark using the pen to create photorealistic artwork merged with abstract elements. The attention to detail is stunning, and he is able to create lifelike elements such as the glint in an animal's eye using just a ballpoint pen, which is quite amazing.
Born in 1981, Ethen self-taught himself the unique technique of drawing with the pen. When he was a young boy, he enjoyed painting but he decided to head into a career as a fabric designer. While art was just something he did as a hobby, he honed his talent in his free time and eventually went full-time with it.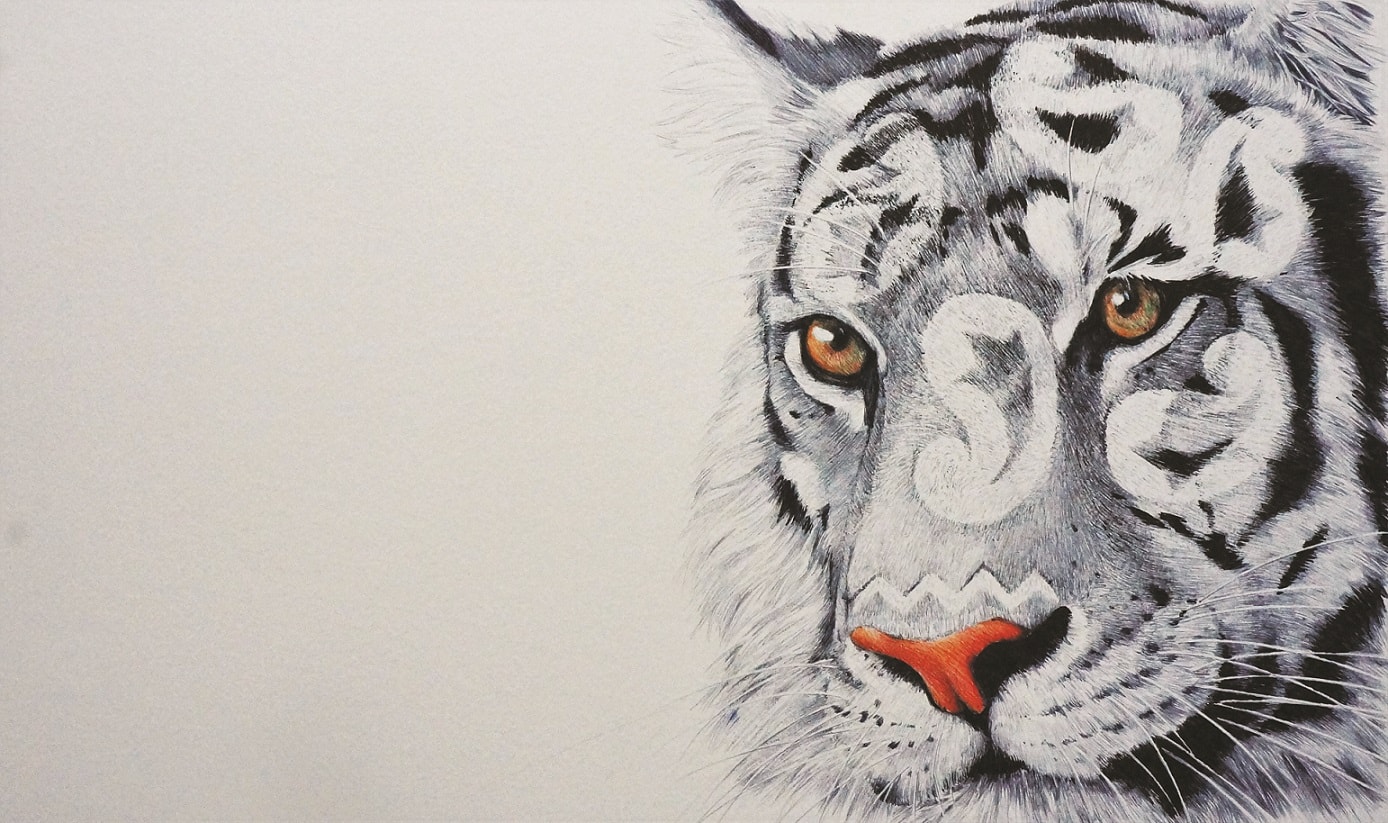 Although it was a brave decision to follow his heart, it was not easy at first to support himself as a full-time artist. He supplemented his income by teaching art part-time. Eventually his perseverance paid off and Ethen now has his work displayed in a few galleries in Bangsar and Kuala Lumpur, along with a steady following of fans and clients.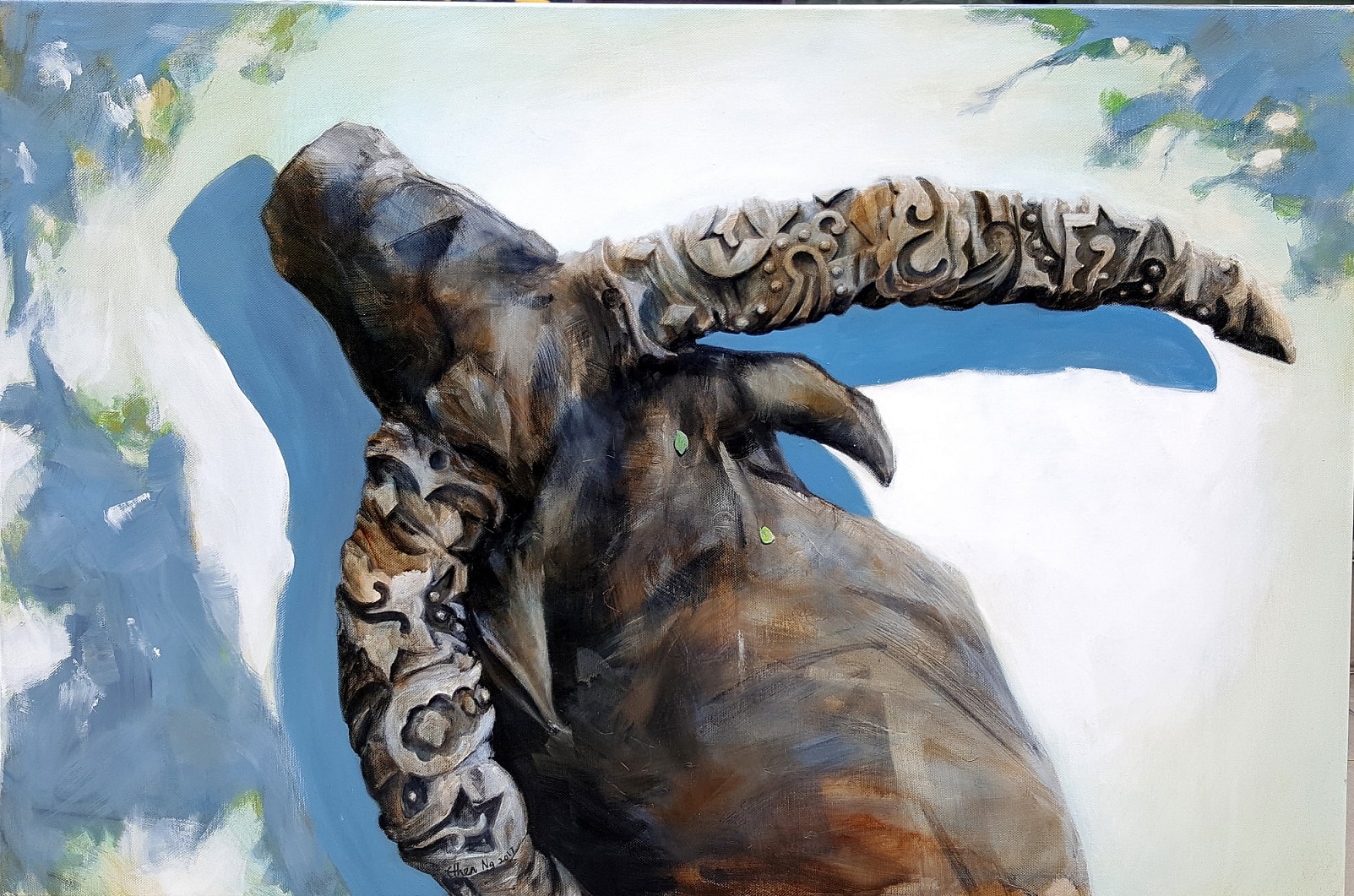 As an animal lover, he enjoys capturing the many expressions and postures of cats and dogs. His drawings of them are dedicated to his love for animals and to create awareness for animal protection. "It is my hope that my works can raise awareness for animal cruelty and highlight the importance of being kind to animals and treating them with respect," said the soft-spoken artist.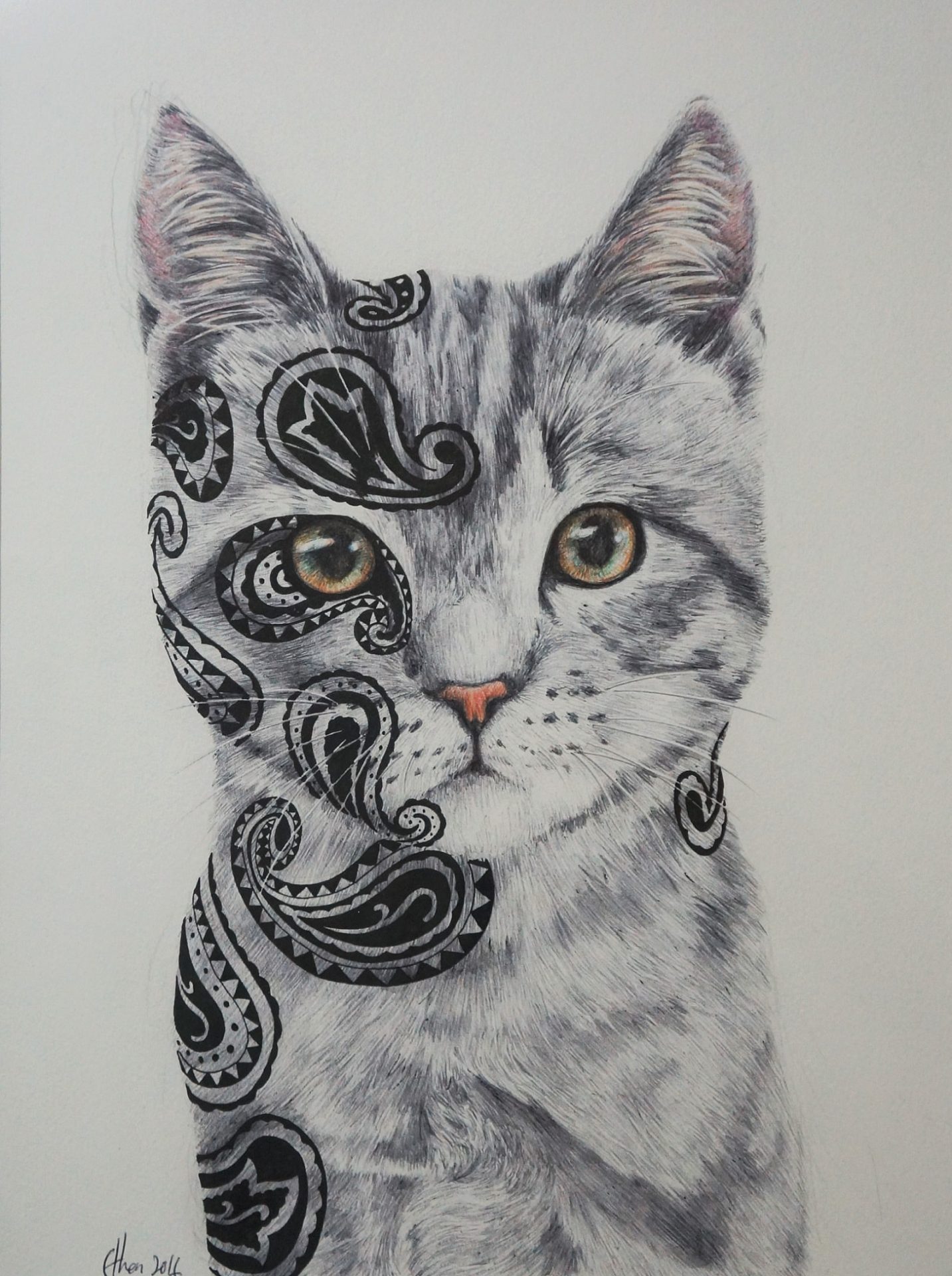 Growing up on a quiet farm, he spent a lot of time with wildlife, nature, and two Rottweilers that his dad had. This influenced his love for the outdoors and animals. He often gets inspiration from people's pets and stray animals that he sees while driving.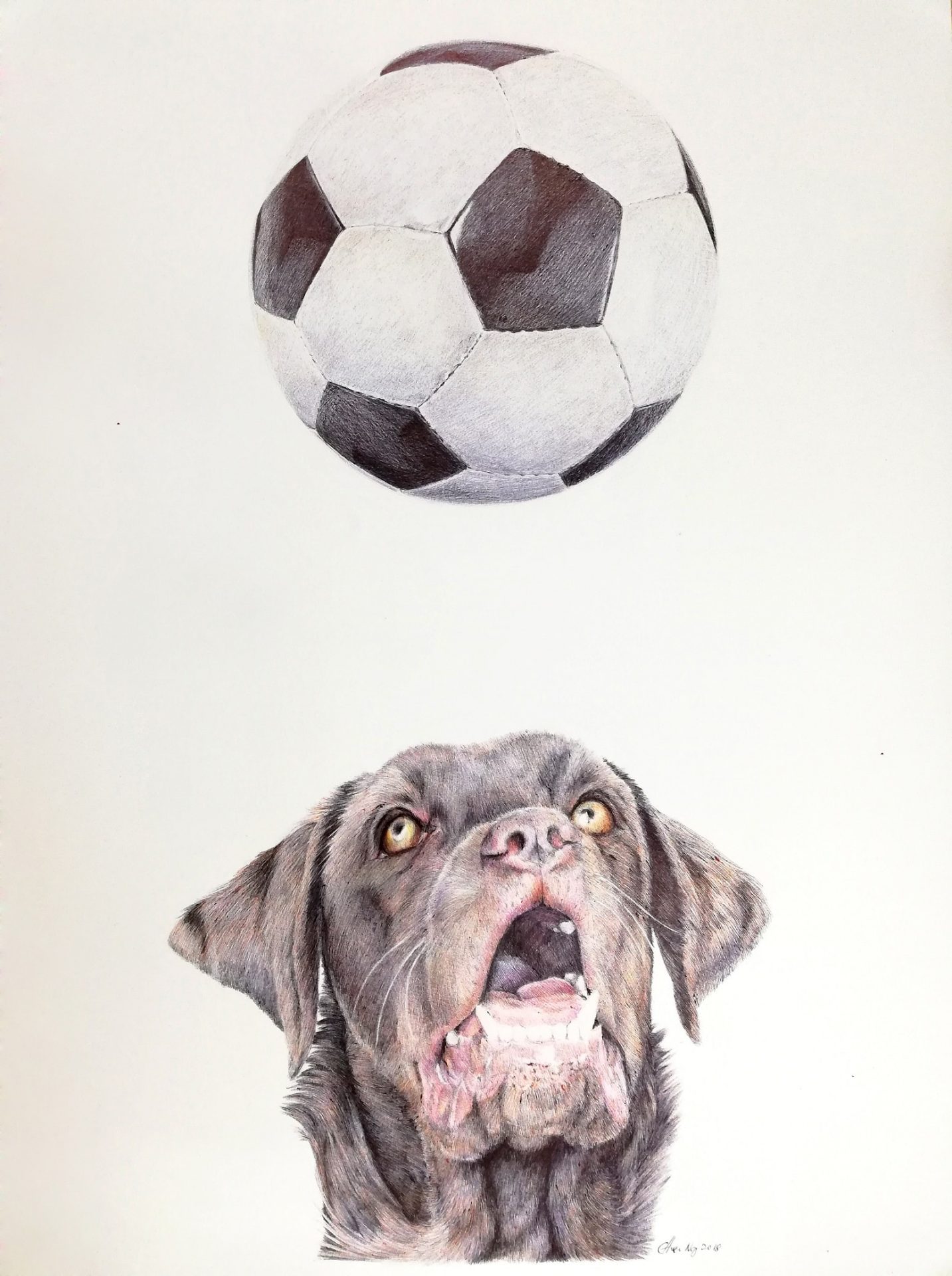 Why does he choose ballpoint pen? Ethen said, "I like the versatility of using multiple colours with ballpoint pen and the unique strokes. I find it best to use ballpoint pen on acrylic paper. Although it is time-consuming, I really enjoy the process as I can express my emotions through my art. The challenge of drawing with a pen is that you have to be careful, there is no room for error. Once a stroke goes wrong, the whole drawing is ruined and I have to begin again. There's no way to erase or draw over it. It takes me several days to complete a single piece."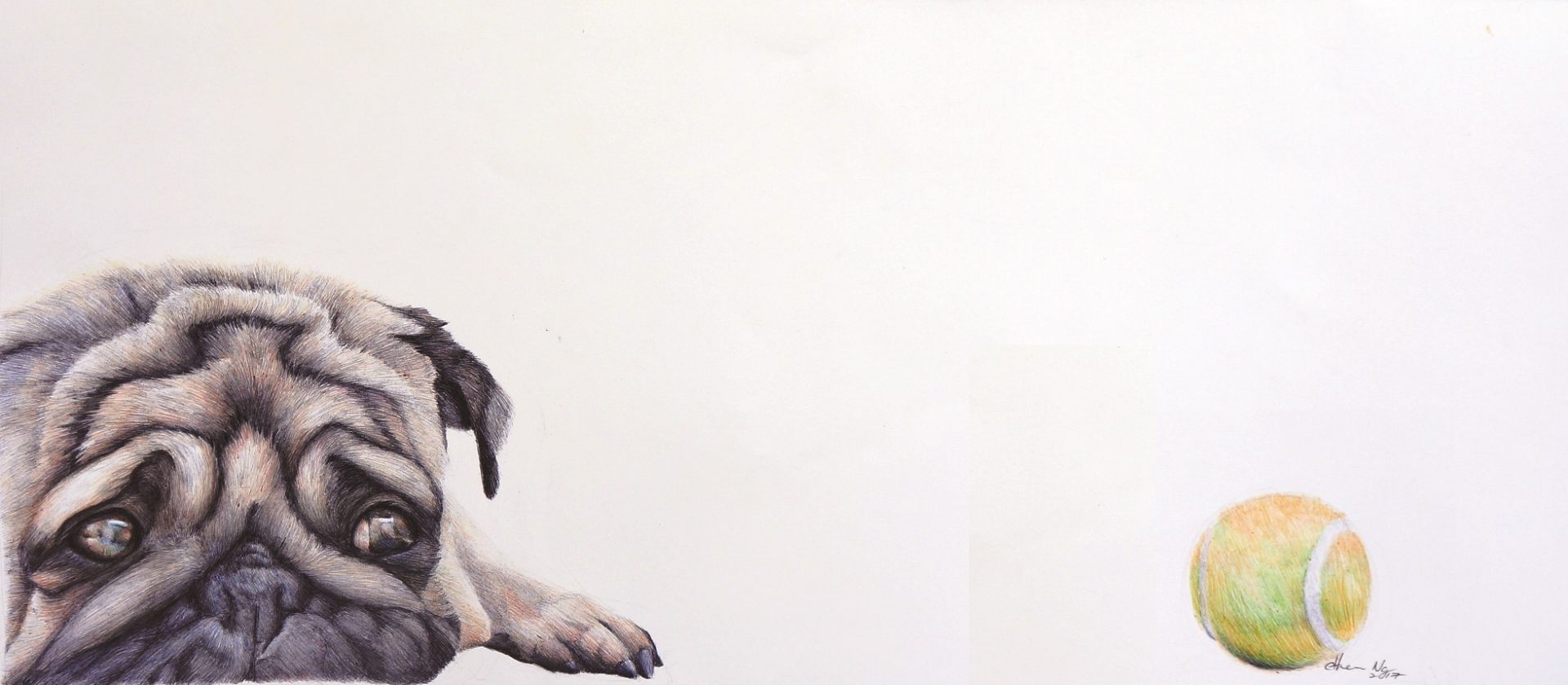 Ethen also enjoys teaching and conducts art classes as well as workshops for children and adults. He said that while art education can help an artist with discipline and technique, a true artist's passion comes from the heart and if they have the interest, the discipline will come naturally. "I don't have a degree in Fine Art but that doesn't stop me from continuously learning from observation, and from myself as well. As long as you have the interest, you can always self-learn. I am fortunate I have friends who have given me feedback along the way. I am always improving as an artist."
Here's a look at some of his other works of art featuring cats and dogs:
1. My Pet 38 Rottweiler
2. My Pet 15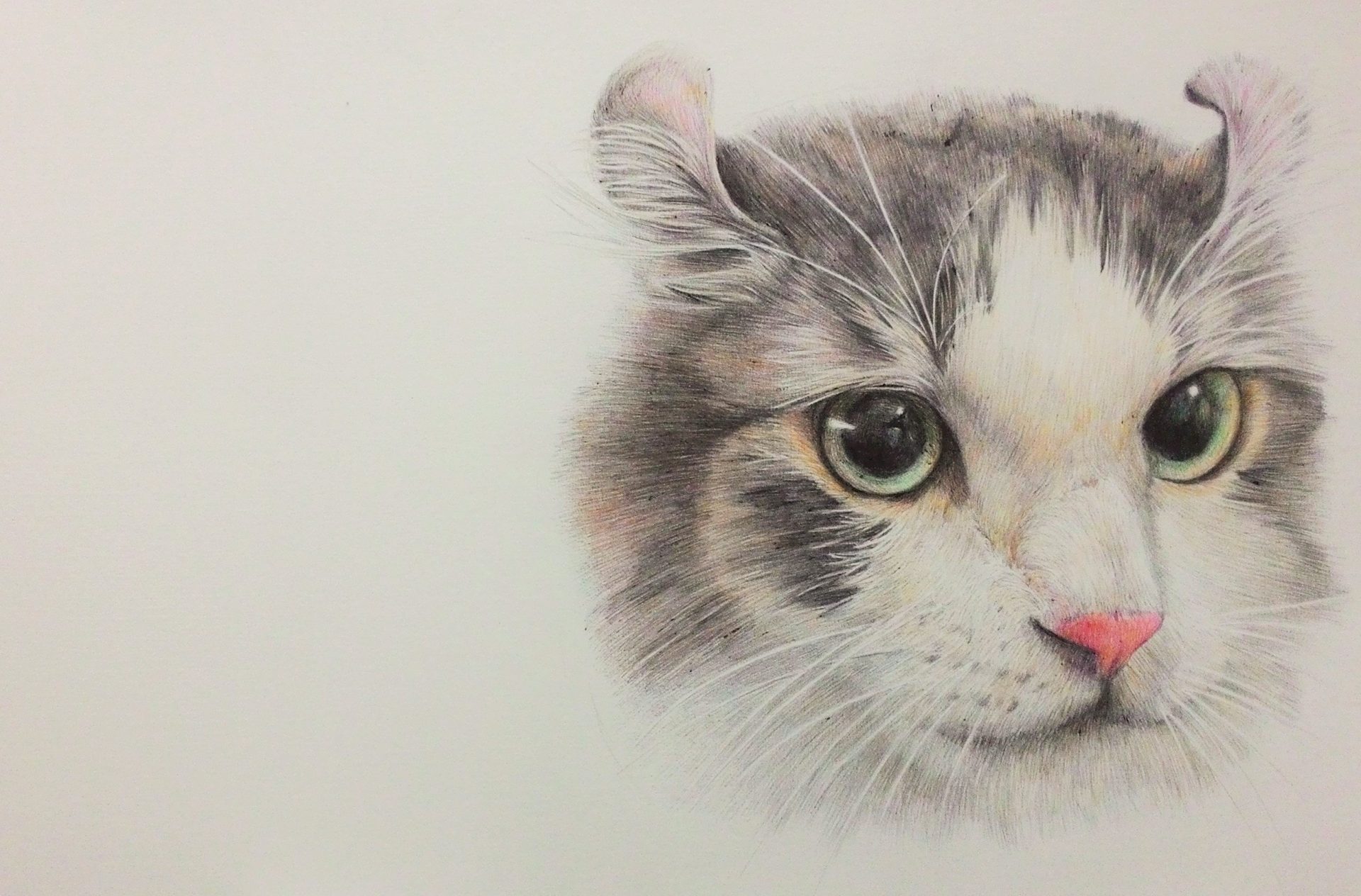 3. My Pet 14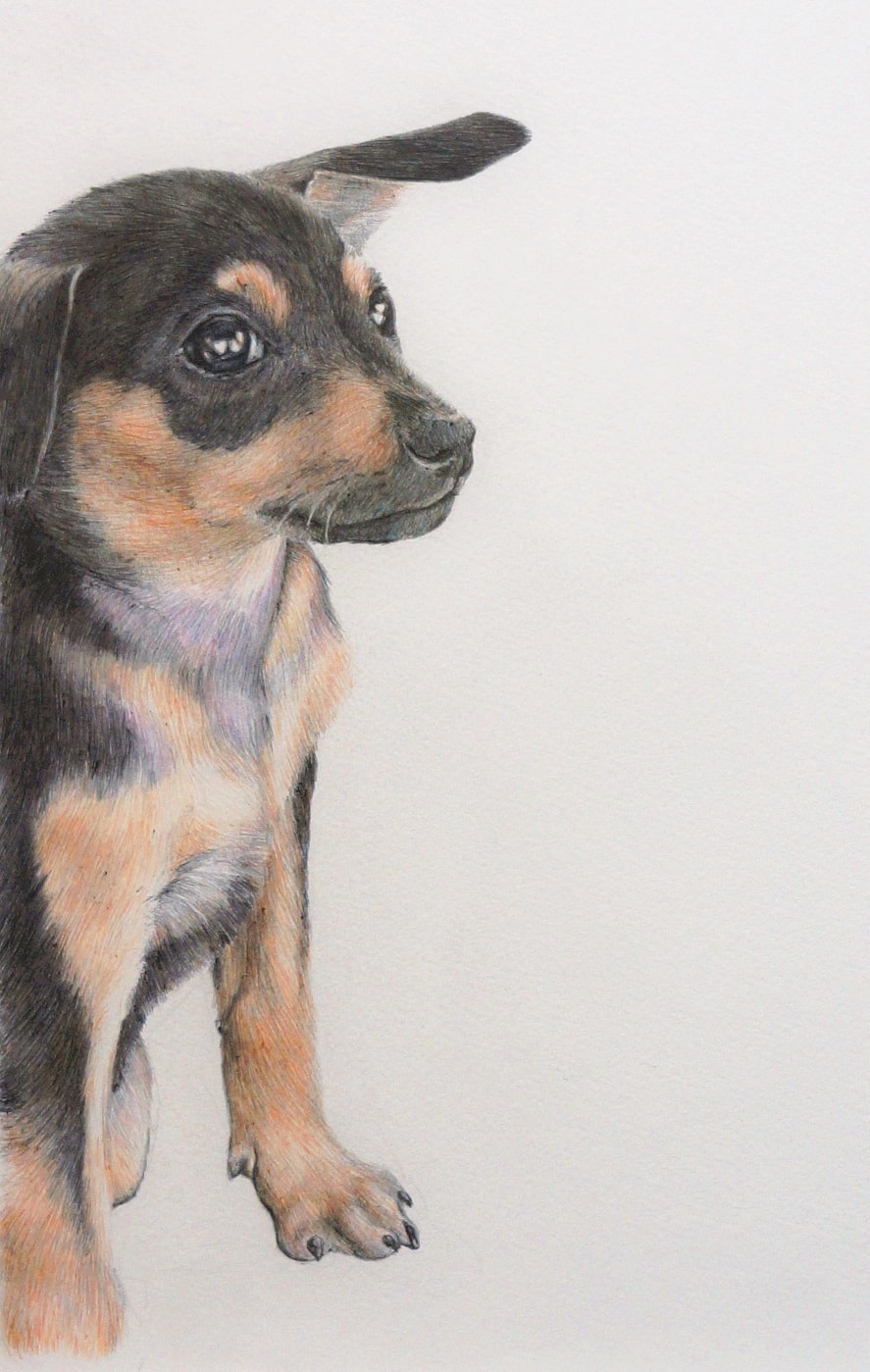 4. My Pet 13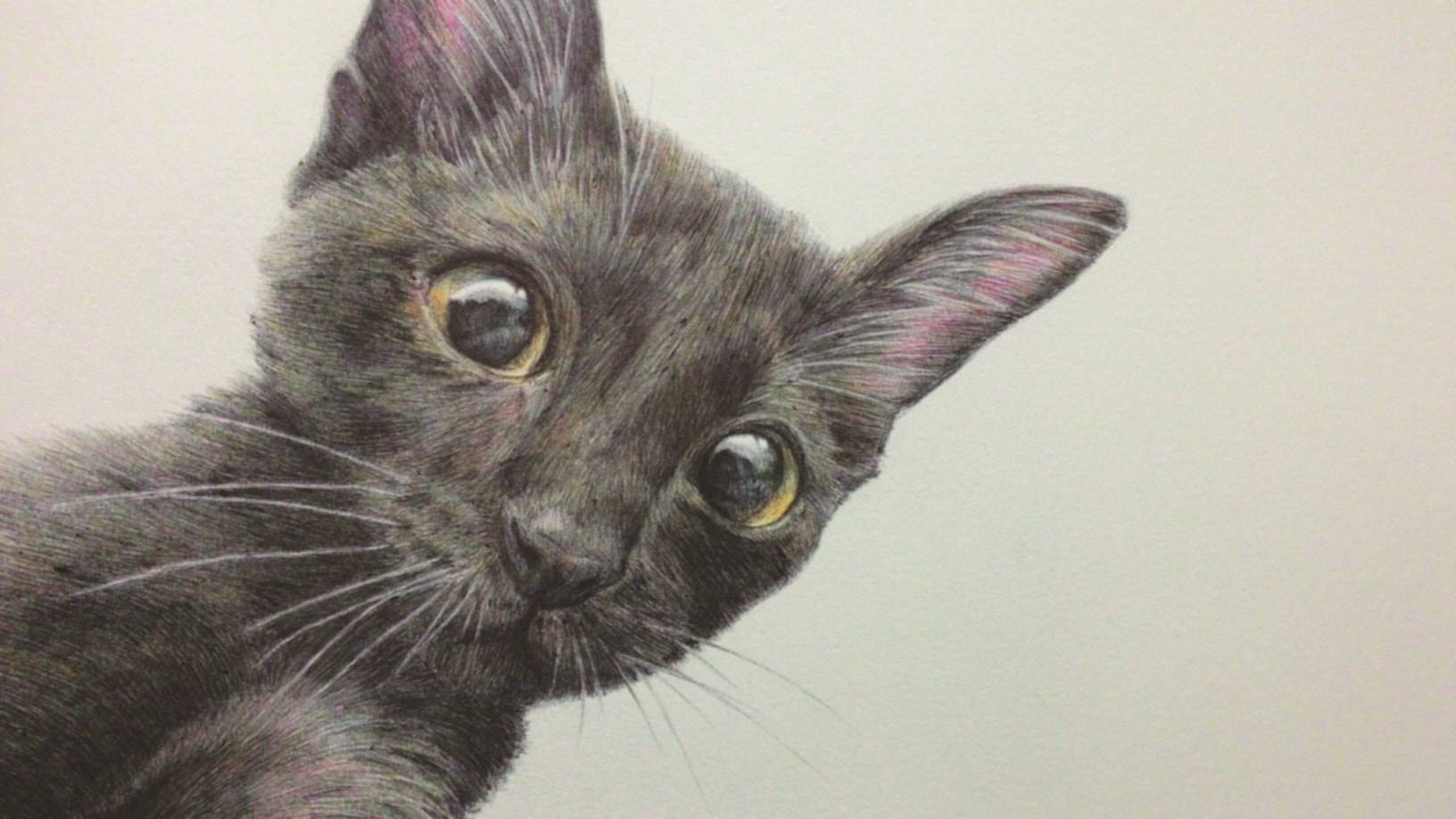 5. Play with me 02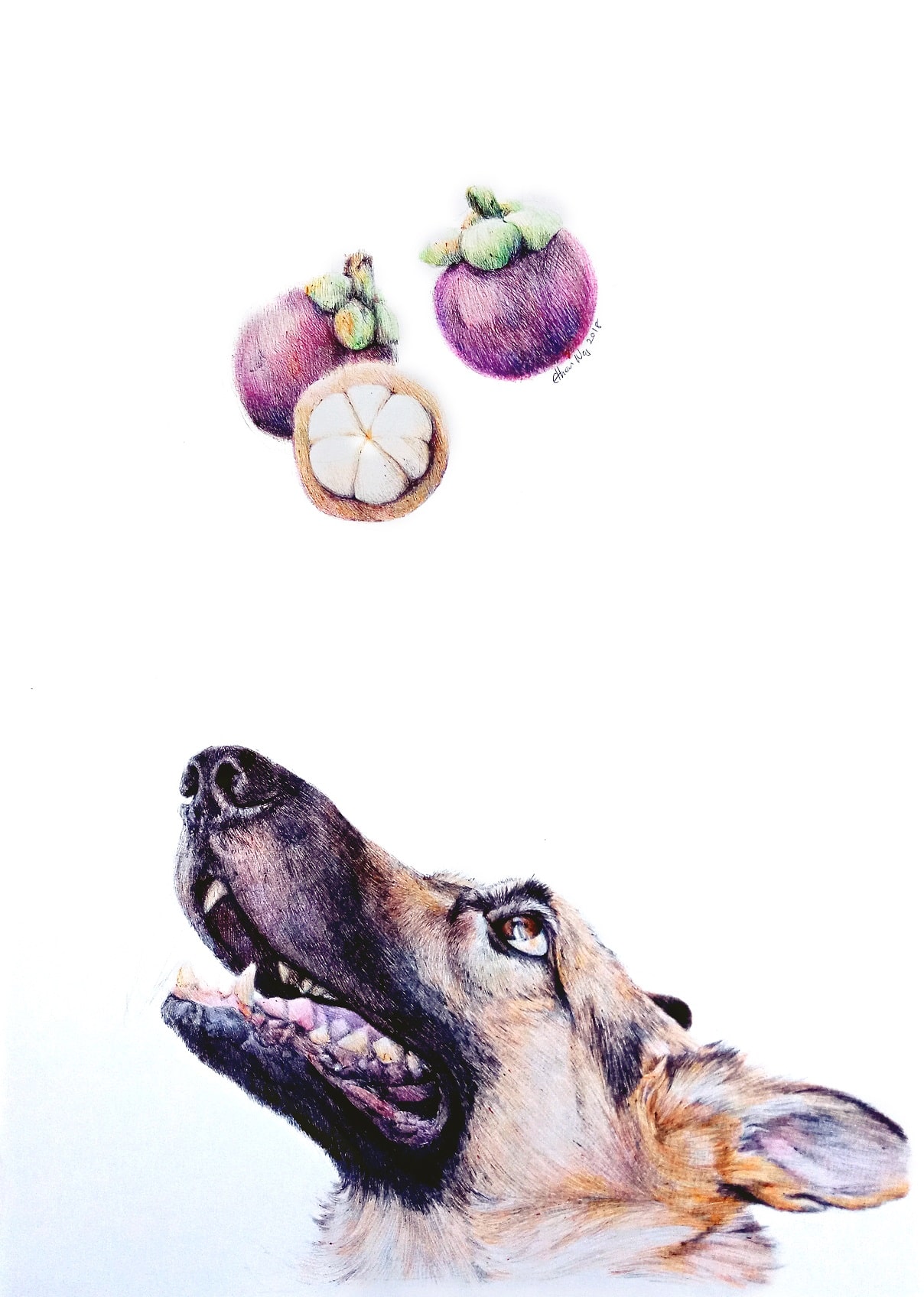 6. My Pet 12
For more information about the artist and his paintings, please e-mail [email protected]
Comments