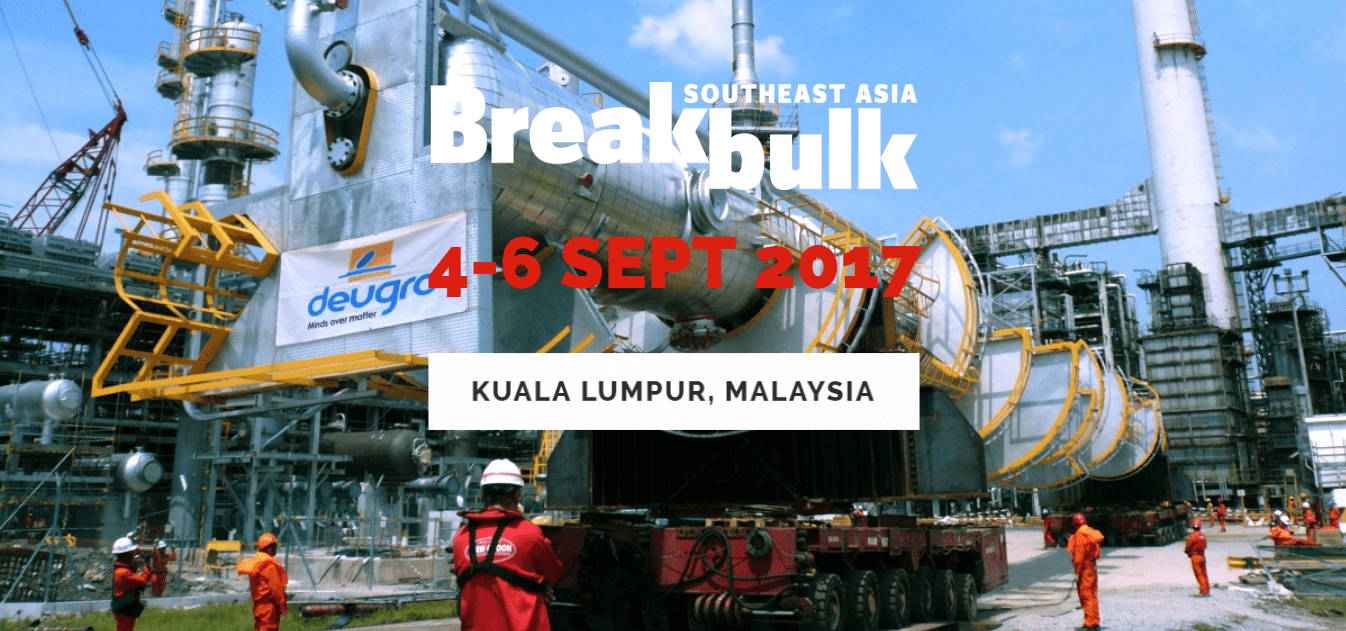 When
:
September 4, 2017

-

September 6, 2017
Held over three days, Breakbulk Southeast Asia is the region's annual Business Development, Educational & Strategic Platform for Transport of Breakbulk, Heavy Lift and Project Cargo.
Southeast Asia is one of the fastest growing markets for project cargo transport and infrastructure development in a world economy that has largely flat-lined. With an average annual economic growth rate of over 5%, the countries that comprise this dynamic region represent a thriving trade and economic hub:
Consisting 10 countries
Combined GDP: $1.9 trillion
Population: 600 million
World's 9th largest economy
SEA increasingly prominent
Wealth of opportunities
Breakbulk Southeast Asia offers a multitude of opportunities to increase your company's presence in this key market and to make new business connections.
Details
4 September 2017: Project Freight Management Workshop
5-6 September 2017: Conference and Exhibition
Click here to get your tickets. Early bird prices ared USD20/RM90 for a three day pass.