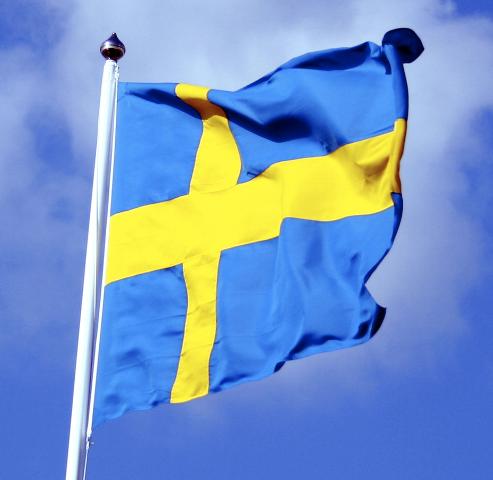 If statistics are to be believed, the Swedes are among the happiest people in the world, and meeting His Excellency Bengt G. Carlsson goes some way towards explaining why. A first posting as ambassador – a self-proclaimed "piece of Sweden here in Malaysia"– would surely be a daunting proposition, but Carlsson seems relaxed and contented, able to acknowledge the magnitude without allowing it to dominate. "I love the challenge," he says with a shrug.
His cool head has been useful during his long career, and the responsibility of being an ambassador pales in comparison to the dramatic experience of his first diplomatic posting: Saudi Arabia. "It was… peculiar" he says, with a relaxed air, "and then the Gulf War broke out when we were there." Carlsson and the embassy staff found themselves in a war zone, responsible for the safety of thousands of expatriate Swedes, and his Swedish calmness must have been vital during that tense period.
"It was quite intense," he says, "and I had no prior experience of anything like that." Again the smile, the shrug, the serene visage: it seems obvious that Carlsson had the makings of a high-flying diplomat when he changed direction in his life and sat for the exams in his late 20s after abandoning a law career. "I had always wanted to work in international affairs," he explains, "and the law in Sweden is very nation-specific – there were few opportunities to work internationally, so I changed jobs."
Change is something that subsequently filled his life, and he has adapted swiftly with the numerous moves that have taken him worldwide. "Each place has its good and bad qualities. You have to highlight the good and live with the bad. It's one of the characteristics that ambassadors must have – the ability to adapt and not be afraid," he explains.
Reserves of bravery were particularly important in South Africa, where "security was a big problem. We had panic rooms in the house, electric fences, and everyone had a horror story to tell," Carlsson remembers. "But nothing ever happened to me. South Africa was exciting, it was beautiful – I think it may have been the best posting so far."
Carlsson had his first taste of Asia when he was posted to Bangkok, and weekend trips to neighbouring KL ignited a passion for the country and an admiration for the modernity of the capital. When the offer came to take on his first posting as ambassador in KL in 2012, he knew he couldn't refuse, even though it meant splitting up the family. "My wife is a diplomat and was working in Berlin. My youngest son is at school there, and he didn't want to leave his high school so," he shrugs. "That's just the way it is – you have to make these choices, it is the hardest part."
While he may be solo in KL, that doesn't equate to free time. "In this job, there is no boundary between leisure time and work," he admits, though he is quick to praise his local household staff who help ease his burden: it is one of the perks of being aboard. "Conditions for diplomats are generally far better when being posted abroad than compared to being posted to the capital, such as when it comes to allowances for household staff," he explains.
Unfortunately, this can make for an uncomfortable contrast when diplomats are posted home. "In Stockholm you lead a more normal life and it might be a challenge for some to adapt, but," the calm Carlsson shrugs good-naturedly, "that is a part of the game when you look at your whole career."
Carlsson's career is certainly blooming as he takes on his inaugural ambassadorship, and he has no plans to retire just yet; his desire for the different still not fully satiated. "I really enjoy the variety of this job, and I like to go to different places. Canada would be nice," he muses, "or South Korea! Myanmar would be interesting…
"I would like to go to another place like KL – there is so much to see and do, so much to discover here!"
Happily, Carlsson has another two years at least in which to discover Malaysia's secrets, and he will continue to balance the weight of responsibility with his calm, positive attitude in the years to come.
———————————————————————————————————
Source: The Expat June 2013
What are your thoughts on this article? Let us know by commenting below.No registration needed.



" ExpatGo welcomes and encourages comments, input, and divergent opinions. However, we kindly request that you use suitable language in your comments, and refrain from any sort of personal attack, hate speech, or disparaging rhetoric. Comments not in line with this are subject to removal from the site. "



Comments