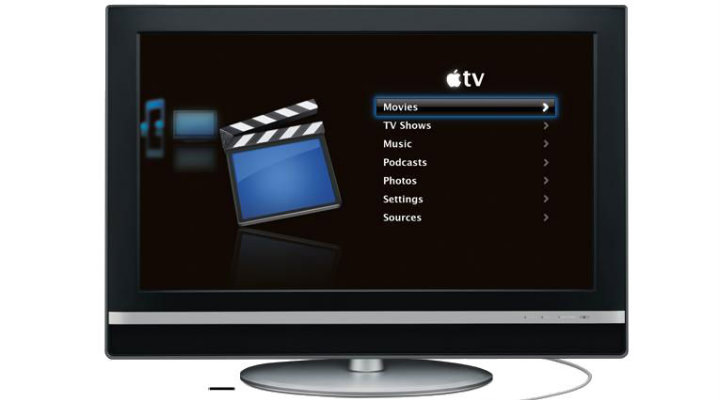 Now that Apple TV and other similar online television devices are available in Malaysia, you can watch TV shows from the Internet without having to wait to download them.  There are many cool things that you can do with your Apple TV in Malaysia.
Moreover, to do some of the exciting things mentioned here, the second generation Apple TV is the best option. There is a reason why the second generation Apple TV is much more expensive than the third generation one. This is because the second generation device allows users to modify it and have more control over it. We'll identify which "cool" things can only be done with Apple TV second generation.
Here are some cool things you can do with your Apple TV device.
SEE ALSO: How to Watch Movies and TV Shows Online with Netflix and Hulu in Malaysia
1. Jailbreak your Apple TV and install extra apps
If you have a third generation device then unfortunately you won't be able to jailbreak it. This is one of the reasons why the third generation Apple TV is much cheaper than the second generation one. Users who have second generation Apple TV devices can find numerous online guides and tutorials explaining exactly how they can jailbreak the device.
Jailbreaking will allow you to obtain and view content that is otherwise not available as it is restricted in your region or has not yet been released  in your region. You can stream music, movies, videos, etc. that you would otherwise have to download once the jailbreak is complete.
After jailbreaking, you will also be able to install any app you want on your Apple TV device to make it better and more interesting. This means that you can jailbreak your device to connect to channels, programs, movies and apps that have not been made available in the region yet. Check out some of the jailbreaking tutorials to get the best out of your Apple TV.
2. As an alternative to jailbreaking, you can install Plex
If you don't want to jailbreak your Apple device or can't (because you have an Apple 3) then install PlexConnect. This application allows you to stream any multimedia file format. It's similar to AirPlay (discussed below), but less restrictive.
3. Transfer your DVD library to iTunes
 Almost all Apple TV owners probably already have a ton of movies, programs and other type of media content on DVDs that they wish to open and view using their Apple TV devices. However, the fact that they are stored on DVDs makes them impossible to view via Apple TV.
This is because there is no default tool in iTunes that allows DVDs to be ripped. As a result, many people end up downloading movies that they already own from iTunes and they must also pay for these downloads.
Fortunately, there are quite a few third party apps that will let you rip DVDs and put the content in your iTunes library making it compatible with Apple TV. HandBrake and RipIt are some excellent tools to rip DVDs.
4. Make Apple TV compatible with old televisions
Do you have an old television set that you love and do not want to replace? Do you also have an Apple TV that you would like to connect to this old television? Apple TV devices work with any television set that has HDMI ports. However, older television models don't have such ports. Fortunately, you can buy HDMI convertors or adaptors that will let you use an Apple TV with an old television.
5. Connect to an ethernet cable instead of Wi-Fi
There is no doubt about the fact that Apple TV will be used to stream a lot of video content and such content requires a lot of bandwidth. Most people connect their Apple TV devices to the Internet using Wi-Fi, which is slower than fiber or Ethernet cables.
If your modem or router is close to your Apple TV, connect an Ethernet cable and use this to connect to the Internet. This will reduce buffering time and reduce slowdowns.
6. Use your iPhone as the remote controller
If you have an iOS device that is always near you and that you use all the time, why not use this device to control your Apple TV. The Remote app by Apple allows you to do just that. You can download this app for your iPad, iPhone or iPod Touch and control your Apple TV device over the Wi-Fi network. The remote that comes with the Apple TV is far too small with tiny buttons that make it hard to navigate controls or type  for searches.
With an iOS device and the Remote app; controlling navigation is much easier, you can search your iTunes library much faster and with more accuracy and enter text more easily. This means that typing passwords, searching for content on Netflix, etc. are much easier with the virtual keyboard of the iOS device.
You can download the Remote app here.
7. Convert your files into iTunes compatible format
If you have a lot of movies, music, TV shows, etc. already on your local drives that are not compatible with iTunes or Apple TV, fret not. There are numerous programs online that allow you to convert files to make them compatible with Apple TV.
QuickTime Pro, iMovie and HandBrake are some apps that transcode files to make them compatible with Apple TV. These apps allow users to place all the transcoded files onto their iPads and then play them on Apple TV using the AirPlay app.
8. Open non-iTunes content
There is an app called AirFlick that allows users to stream content that is not compatible with iTunes on your Apple TV. This means that you do not have to jailbreak your device to watch content that is not compatible with iTunes. This app directly transfers content to the Apple TV and also transcodes non-iTunes content. This is a boon for users of third generation Apple devices.
9. Use Apple TV as a home theater 
Not only does Apple TV allow you to stream your video collection on your TV, it also allows you to stream music and other audio files using your TV. You can connect your Apple TV to your home theater system to listen to all your tunes. When you connect your Apple TV to your home theater system, you can control the playback and navigation with your iOS device wirelessly. You need to enable the Home Sharing option on iTunes and Apple TV.
10. Use AirPlay to display the content on your Apple device on the big screen
AirPlay allows you to mirror whatever is on your iPad, iPhone, or Mac onto the big screen, wirelessly. To find which devices are compatible and how to do this, read this.
This can be very useful to display presentations, video games, or movies directly from one of your Apple devices.
What do you like or dislike about Apple TV? Post a thought in the comments below.
SEE ALSO:
---
"ExpatGo welcomes and encourages comments, input, and divergent opinions. However, we kindly request that you use suitable language in your comments, and refrain from any sort of personal attack, hate speech, or disparaging rhetoric. Comments not in line with this are subject to removal from the site. "
Comments