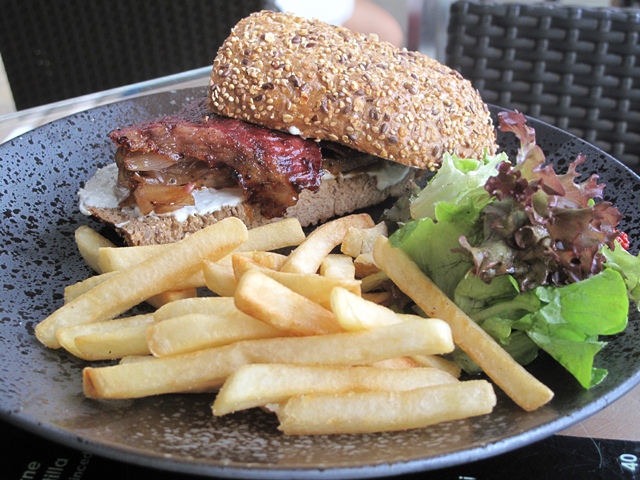 This post was written by Elizabeth Perry
Malaysia is becoming a food destination in the region as more and more nations are represented on the culinary scene. Elizabeth Perry takes a look at the dizzying options for the global eater.
It seems people can't travel without bringing their food with them. Over hundreds of years of emigration, Malaysia's food scene has expanded to find space for the different edibles of the diverse new population, with hundreds of nationalities now represented in restaurants and cafés across the country.
Not only does this allow the expat to find some familiarity amid the foreignness when living in Malaysia, it also offers the eager foodie a unique opportunity to understand and taste a whole world of food, opening up food horizons without the necessity of expensive plane journeys.
Those interested in broadening their palate should head for a hub – KL or Penang are good places to start, both boasting an astonishing variety of world foods to those willing to take the time to seek out the more obscure restaurants and give newness a chance.
Keeping It On The Continent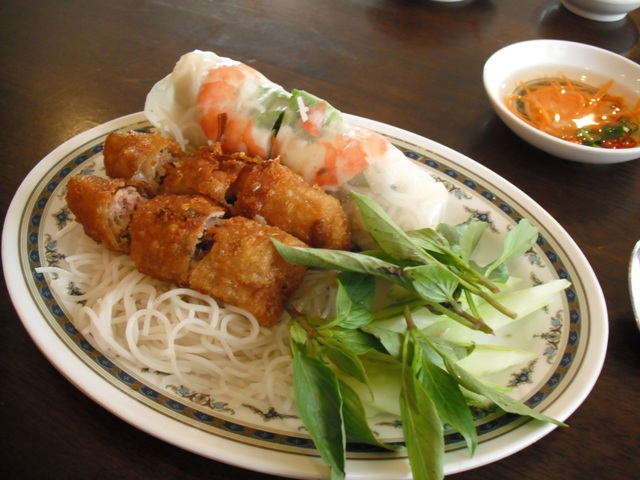 Most Asian food groups are well established in Malaysia, with Japanese, Korean, Thai, Vietnamese, and Indonesian restaurants almost ten-a-penny, ranging from cheap corner shops to five-star hotel eateries with prices to make a Tokyo business man sweat. Korean and Japanese in particular seem to have garnered a huge following, especially as emigrant numbers increase, while Malaysian youngsters are rushing to the many stalls and cafés that import the latest fads from the Far East, such as Japanese breads and Korean drinks and desserts.
Indian restaurants are so long established they have entwined with the national cuisine, and yet its neighbour Sri Lanka is somewhat underrepresented. Often dismissed as "Indian food but spicier," Sri Lankan food is actually a treasure trove of different sambals and curries, with sweet and hot spices intermingling in interesting ways. (Those in KL should head to A Li Yaa, Bukit Damansara). Neighbouring Bangladesh also has a few representative eateries in KL, mostly catering to that country's foreign worker population in KL. Check around Bukit Ceylon and the neighbourhood behind Changkat Bukit Bintang for some distinctly unpretentious Bangladeshi food stalls.
European Dominance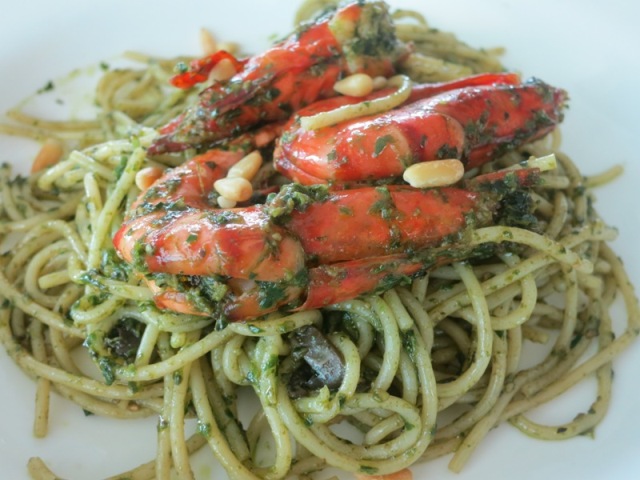 It goes without saying that Europe seems to have the most influence on the food scene in Malaysia, and the demand for Continental food is finally catching up with the support garnered by the American chain restaurants (TGI Fridays, McDonalds, KFC) that have been around for many years.
Italian restaurants – proper Italian restaurants run by passionate Italian chefs – are finding their place in hubs such as KL and Penang, while Spanish tapas bars are springing up as locals develop a taste for wine. A few French restaurants are also gaining a following, although choice is somewhat limited for those watching the pennies. A genial French man is making great food in a condo in Bangsar (Croisette Café, Cascadium Condominium) for those looking to satisfy cravings more cheaply, while many fine dining restaurants employ French chefs to produce what is still seen as the crème de la crème of international cooking: French gastronomy.
British food remains snugly in the "comfort eating" bracket – pubs selling pies and mash or cafés offering Afternoon Tea with all the trimmings – while German food powers into prevalence as a great option for a post-work beer and pork feast, the latter being hugely popular among non-Muslim locals.
Arabian Noshing
Malaysia, especially KL, is becoming an increasingly popular holiday destination for people from the Middle East during the harsh summer months, and as the tourists come, so do their foods.
An increasing number of Arabian eateries and shisha bars can now be found in KL, with Jalan Bukit Bintang serving as a hub, pertinent as the nearby "Arab Street" is a good place to swing buy for home-cooking supplies. That said, there are also Arabian restaurants popping up in unexpected places, from a superb Iranian joint near Ampang point (Tehran Restoran) to a laid-back café in Taman Tun Dr Ismail (Murkha) where simple Middle Eastern dishes won't set you back more than RM15. Keep an eye out for hotel buffet promotions, as places such as Sunway Hotel Resort and Spa and Prince Hotel and Residences (KL) are getting wise to the annual influx and often run special themed buffets that can be education as well as delicious!
Latino Launches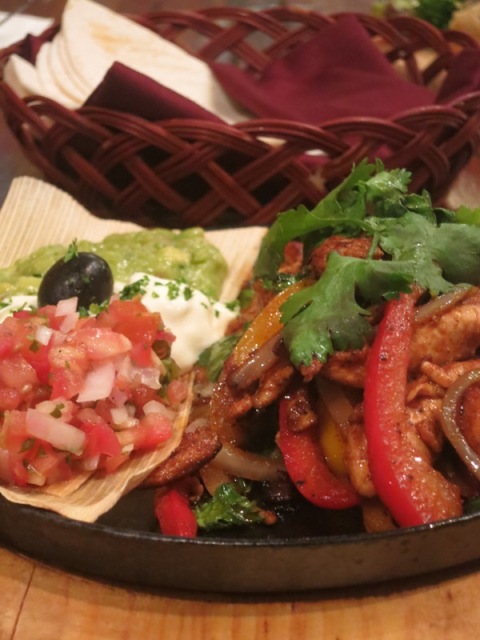 The South American expat population may be small compared to the European, Australian, and American invasion, but the Latinos are certainly a lively, tight-knit bunch striving to celebrate their local foods at every opportunity. Eagle eyed foodies will be able to catch the annual food festivals that take place at hotel in KL (the community from Venezuela and Peru both run fortnightly festivals), but those who seek something more permanent are slowly getting rewarded as Latino restaurants are beginning to spring up at last.
A new face on the scene is La Boca (Pavilion KL), where the Southern American dishes on the menu are as authentic as it gets thanks to the expat owners hailing from a variety of Latino countries and being fiercely proud of their cuisine. Pisco Bar (Changkat Bukit Bintang) is also doing its bit for the South American community, where the Peruvian food and drinks are just as charming as the laid back ambiance and welcome. Those with a finger on the pulse of the food scene feel sure there are more to come – even the quiet neighbourhood of Taman Tun Dr Ismail has its own Peruvian chicken house!
Mexican food, long underrepresented in Malaysia, is finding a foothold of late as restaurateurs discover the spicy, tantalising flavours of Mexico are easily recreated here with chillies, garlic, tomatoes, onions and coriander being plentiful. Try La Frontera in Jaya One in PJ, Fresca at Mid Valley, Las Carretas in Ampang, Subang Jaya, and Damansara Heights, and La Mexicana, serving up genuine Mexican cuisine in the city, located adjacent to Hock Choon Supermarket on Jalan Ampang.
Food Investigations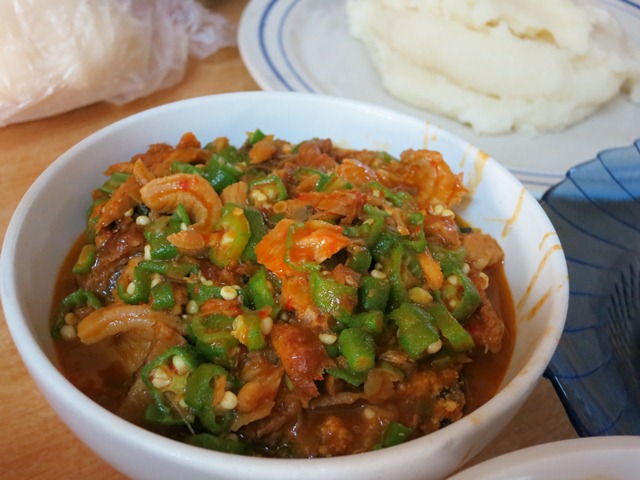 For those willing to be a bit more adventurous, there are a few obscure restaurants that cater to very specific markets and are worth the effort if you are interested in learning more about other foods and eating as the expats would.
A duo of Nigerian restaurants lurk just ten minutes from the Curve (Bangsar Utama) and will provide you with a superb okra stew to fill that belly, while South African meals have been enjoyed by expats and locals at Out of Africa (PJ Palm Club) for more than a decade – ostrich steak anyone?
Malaysia may boast superb local food, but it is also a world food destination in its own right, offering all of the choice and less of the cost than nearby Singapore and Hong Kong, its main rivals on the dining scene. Expats should take advantage of the opportunity to eat such a range of cuisines and embrace the cultures that come with them; a move that can foster new relations or just develop a greater appreciation for the diversity of food.
———————————————————————————————————
Source: The Expat August 2013
Read more:
What are your thoughts on this article? Let us know by commenting below.No registration needed.
---
"ExpatGo welcomes and encourages comments, input, and divergent opinions. However, we kindly request that you use suitable language in your comments, and refrain from any sort of personal attack, hate speech, or disparaging rhetoric. Comments not in line with this are subject to removal from the site. "
Comments