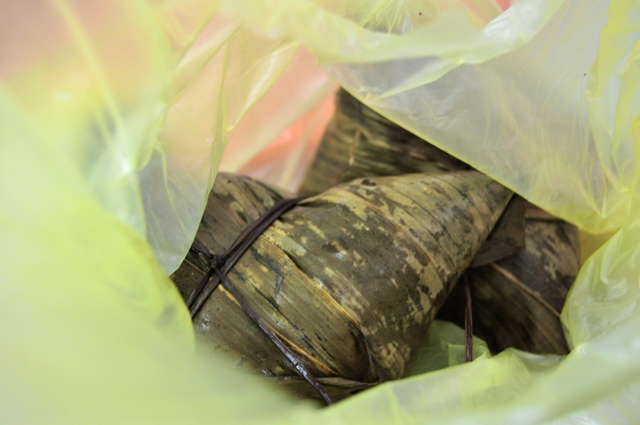 "Want food, will travel" seems to be the national motto. Amy De Kanter finds that neither rain, sleet nor snow (nor their tropical equivalents) will stop Malaysians in their quests for the best variant of a particular dish.
"What is so great about the murtabak in Johor?" I ask Adzrina who, when she goes to the southern state to visit relatives, always returns with a tower of murtabak in the back seat of her car.
"It is all about the layers," she explains. "It has thin, un-greasy, crispy layers of dough and between them are perfectly browned beef and onion in beaten egg. You dip it into earthy, warm dhal and cool, tangy tomato-cucumber sauce. The flavours mix in your mouth when you chew."
You would think Adzrina is marketing manager of The Official Johor Murtabak Promotion Board, but she is not. She's just a Malaysian and more than just food lovers, Malaysians are food connoisseurs.
"When Malaysians are not eating food, we are talking about food," says another friend. "What we ate yesterday, what we are eating tomorrow, what we ate when we were kids, the best places we've eaten, the places we've heard about but haven't eaten in yet."
In Malaysia, if you are going on a day trip to any city, town or village helpful advice will be piled upon you, not about what to see or do while you are there, but about what to eat and where to eat it. Forget beach holidays or sightseeing holidays; it was in Malaysia that I first heard the term, "eating holiday."
The only thing that equals the importance of what to eat, is of course where to eat it. "Shall we have banana leaf rice?" does not mean you will end up in one of the dozen shops that are within a five-minute walk from where you are. It means, "Let's go to the one clear across town with excellent fresh yoghurt and bitter gourd chips, even though we will have to sit in traffic, park miles away, and wait ages for a table because everyone else in the city will be there, too."
Adzrina is among the majority when it comes to bringing back food from favourite local stalls. My housemate used to return from his eating holidays in Penang with tonnes of koay teow packets. He believed that Penang noodles were superior to freshly made KL ones, even after languishing in a car during the four-hour drive back.
When deciding where to go to try new food, always ask a local friend. However, directions and addresses may not be what you had hoped for. "Where is the best place for bak kut teh?" I asked a group of people, risking a heated argument (which materialised soon enough). Though no one gave an inch in their protestations, ultimately two places received the most nods for the famed pork bone soup: the shop on Teluk Pulai Street and the shop under the bridge, both in Klang.
"Great," I said. "Where are they?"
"On the corner. But not the first corner one, the second one," said the Teluk Pulai delegation.
"Under the bridge," said the others, clearly wondering why I would bother to ask such a silly question.
This was taken as self-evident by all, though Teluk Pulai Street is pretty long and has a lot of corners, and the big town of Klang has lots of bridges. I called my friend Chee Haur, who now lives in Hong Kong but grew up in Klang.
"Which stall is better for bak kut teh; under the bridge or Teluk Pulai?"
"Those are okay," he said, knowing exactly what I was talking about although I still didn't. "But there is a better one."
"Where?" Finally, some answers.
"I don't know the name. But it's near my house."
Though you may not secure directions, you will likely secure numerous offers to be taken there even if there is an hour away. If you find yourself in completely unfamiliar territory, trust your local brethren and go to whichever eatery has the most people in it. No matter how hungry you are, shun the empty places. We firmly believe there is a reason why they go unpatronised.
Although people may disagree on the best stall, most Malaysian towns and cities are known for certain dishes. Klang, of course, is famous for bak kut teh, Kajang is the best place for satay, Penang for nasi kandar, Ipoh for chicken rice.
"The reason food in Ipoh is so good is because of the water," says my friend Leonard. Cryptically, he adds, "it's also why Ipoh girls are so pretty."
Particular dishes are so tied to their "hometowns" that even though you can get nasi kandar in thousands of places around Malaysia, many, regardless of which state they are located in, claim to serve "Penang Nasi Kandar." Do not believe them unless the line for food goes around the corner.
Luckily, in Malaysia, to find the best food all you have to do is ask. You will get an immediate opinion. (If they do not know, they will consult and get back to you.) In the very likely event that you do not get an actual address and the unlikely event that no one offers to take you there, you can always turn to the Internet.
After several frustrating conversations, I Googled "under the bridge bak kut teh" and, what do you know? Dozens of sites from which I eventually gleaned the name of the shop (Seng Huat), the address, directions, even GPS coordinates. Alas, sadly, "near Chee Haur's house" yielded no results.
8 Famous Malaysian Dishes and Where to Find Them
Malaysia is brimming with great food and there seems to be favourite places for all of them. To find them ,just ask. In the meantime, here are a few classics to tide you over:
1. Seremban Beef Noodles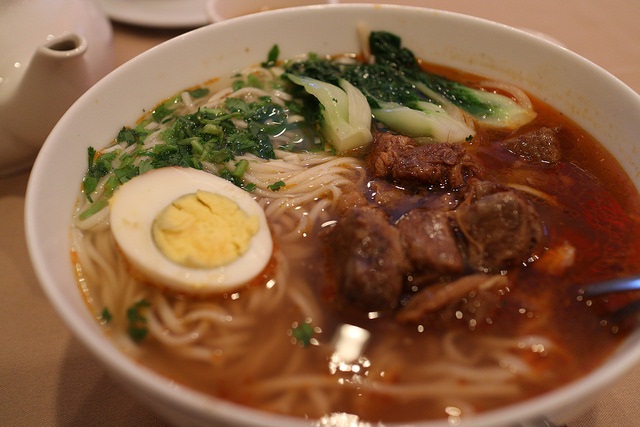 Photo Credit: Elsie Hui, Flickr
Sticky black sauce over tender beef and chewy noodles. Comes in soup or dry form.
Favoured destination: Sin Yee Kee Noodles Second Floor Food Court, Pasar Besar (Big Market) Seremban Jalan Pasar, Seremban, Negeri Sembilan
2. Muar Otak-Otak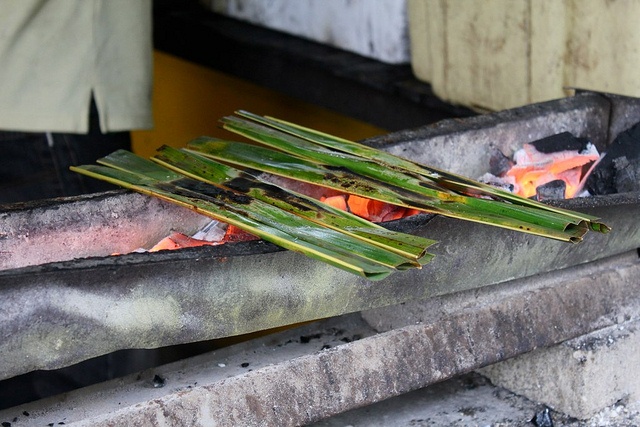 Photo Credit: Nurul Balqis, Flickr
Fish, spices and coconut milk wrapped tightly in banana leaves and grilled over fire.
Favoured destination: Stalls on Gluton Street, Muar, Johor
3. Kajang Satay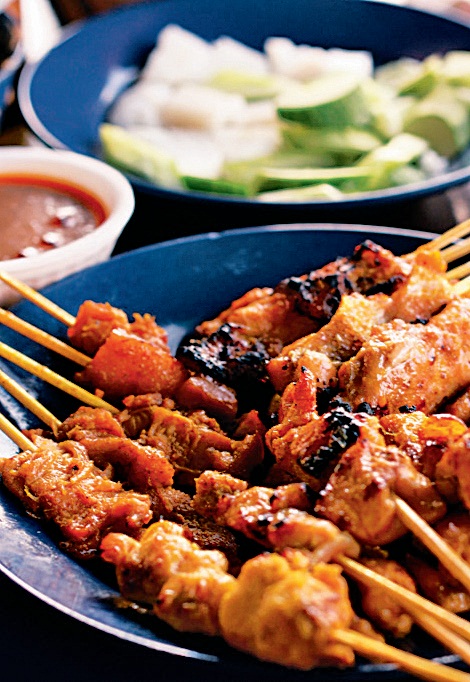 Meat cubes marinated in turmeric and other spices, cooked on wooden skewers over hot coals. Satay is served with a peanut dipping sauce, steamed rice cubes, onion and cucumber.
Favoured destination: Sate Kajang Haji Samuri Bangunan Dato' Nazir, Jalan Kelab, Kajang, Selangor
4. Klang Bak Kut Teh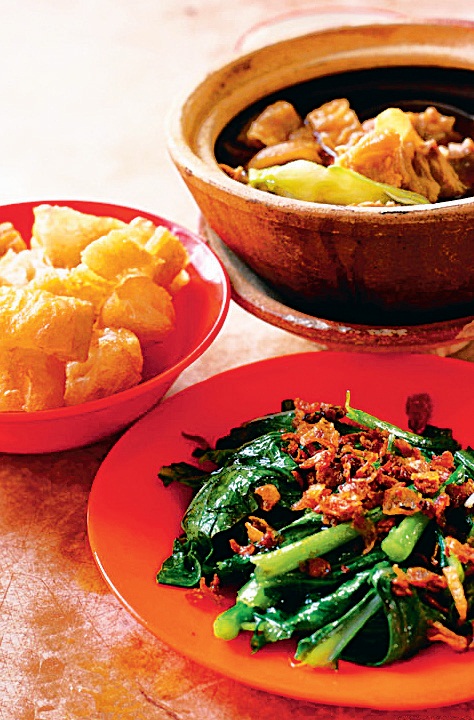 Pork boiled in rich brew of Chinese herbs, served with rice, fried dough, mushrooms, and tofu puffs.
Favoured destination: Seng Huat Bak Kut Teh No.9 Jalan Besar, Klang, Selangor
5. Ipoh Chicken Rice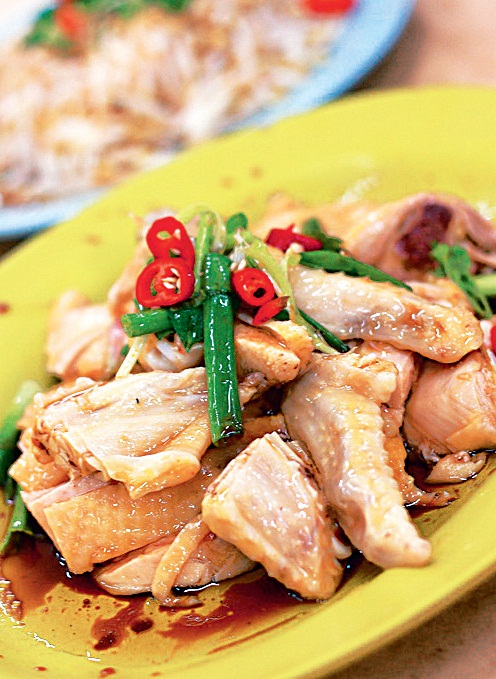 Tender chicken served with bean sprouts, ginger rice cooked in chicken rice, and sweet and sour chili sauce.
Favoured destination: Lou Wong Bean Sprout Chicken Rice Jalan Dato Tahwil Azar, Ipoh, Perak
6. Melaka Satay Celup

Skewered meat, vegetables, or seafood cooked in boiling, watered-down satay sauce.
Favoured destination: Ban Lee Siang Satay Celup 45 E, Jalan Ong Kim Wee, Melaka
7. Banting Beggar's Chicken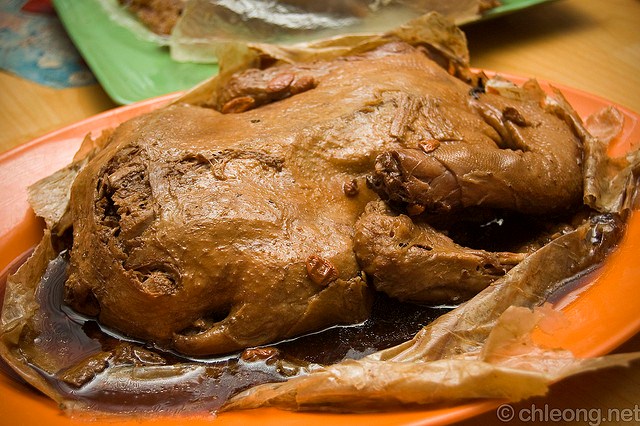 Photo Credit: chee.hong, Flickr
Chicken stuffed with carrots and mushrooms, wrapped in lotus leaves and baked in bread or clay.
Favoured destination: Restaurant Bukit Jugra Bukit Jugra (Permating Pasir), Banting, Selangor
8. Penang Char Kuey Teow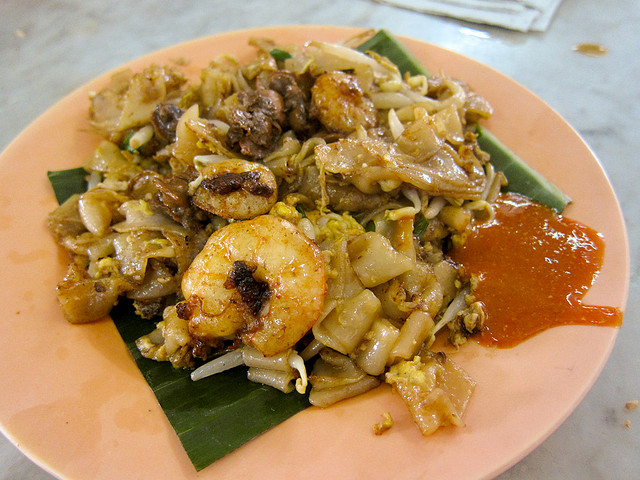 Photo Credit: Charles Haynes, Flickr
Flat rice noodles stir fried over high flames with egg, beansprouts, chilli paste, and prawns.
Favoured destination: Kafe Heng Huat 108 Lorong Selamat, Penang
Source: Senses of Malaysia May/June 2014
Read More Articles on Food in Malaysia:
What are your thoughts on this article? Let us know by commenting below.No registration needed.
---
"ExpatGo welcomes and encourages comments, input, and divergent opinions. However, we kindly request that you use suitable language in your comments, and refrain from any sort of personal attack, hate speech, or disparaging rhetoric. Comments not in line with this are subject to removal from the site. "
Comments