This post was written by Petra O'Neill.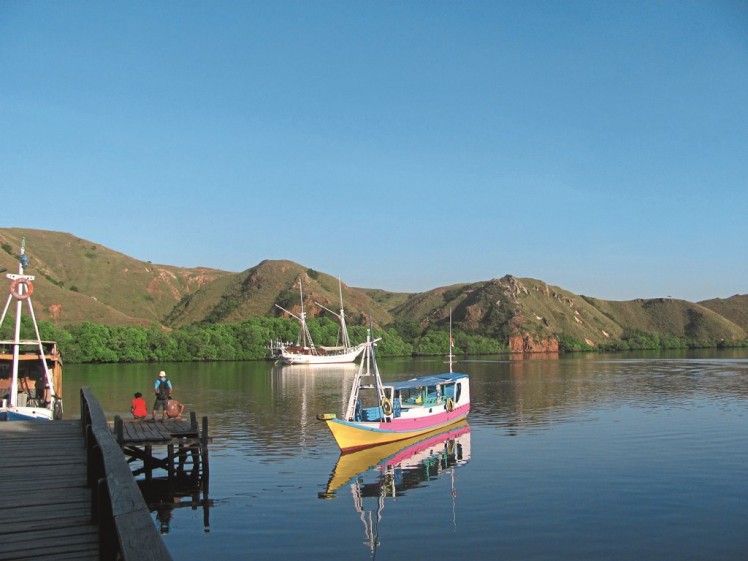 Off the beaten track? Absolutely. Join Petra O'Neill as she travels east on an enchanting journey to the far-flung Indonesian islands of Sumbawa, Komodo, and Flores.
We were snorkelling at Pantai Merah, a beautiful pink beach tinged with crushed coral, when Jennifer, our guide, announced to our dismay that Komodo dragons are just as agile in water as they are on land.
Our adventure had begun in Bali where I joined six other passengers on-board the Katharina, a traditional phinisi handcrafted from ironwood, from where we departed, cutting through the sea eastwards across the Lombok Strait.
For the next nine days, we would wake up early at sunrise to strong Indonesian coffee followed by a breakfast which included fresh tropical fruit and cashew nut muesli, before commencing our excursions on land and underwater. With my mask on, I saw parrot fish, angel fish, and bright yellow butterfly fish, leathery turtles with their dorsal fins paddling, and vibrant multi-coloured coral. As the blue water lapped against Katharina's sides, pods of dolphins would playfully dart beneath, then race ahead in front.
Encountering the Komodo Dragon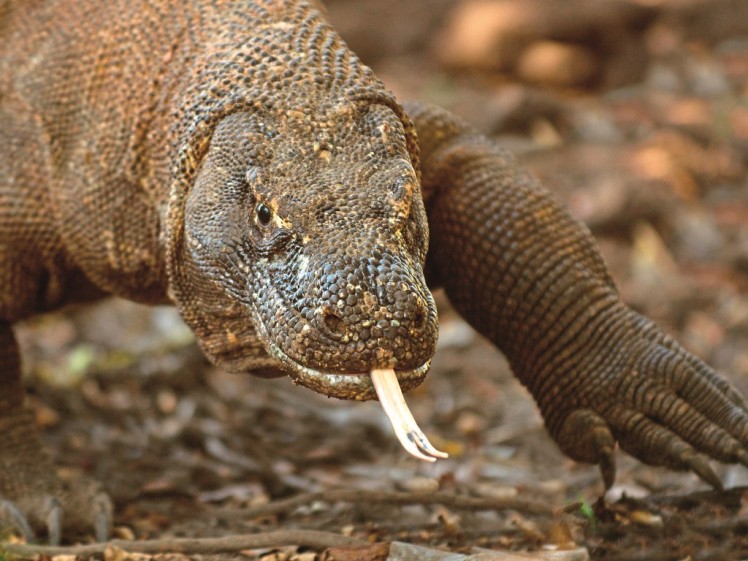 Photo credit: Arturo de Frias Marques
More dramatic was a close-up encounter with the Komodo dragon. Growing up to three metres in length, and able to burst along at 20km per hour, these reptiles have razor-sharp claws, a powerful tail, and saw-like teeth. Our ranger guide Hakim lifted his forked wooden stick, our only defence against snapping jaws, before strutting confidently towards a grove of palm trees, probing the underbrush periodically with his stick. Under a tamarind tree, we saw a female Komodo dragon sprawled out, her forked yellow tongue darting to and fro, her tail swinging from side to side. Slowly she kicked her rear legs and swaggered away. Huddled together we continued bravely on a hike through shady gullies to savannah covered hills climbing to a viewpoint overlooking the turquoise bay below. Hakim also pointed to the spot where Baron Rudolf Von Reding Biberegg, an elderly Swiss tourist vanished in 1974, leaving only his hat, binoculars, and shoes behind.
An endangered species found only on five of the islands in the Nusa Tenggara archipelago predominantly Rinca and Komodo islands, the dragons number several thousand. One of the world's most ruthless predators, a relic of the dinosaurs, their septic saliva infects and eventually kills their prey. But in the coolness of the early morning, their movements were slow, and after two days of viewing them, our fear turned to cautious fascination, one juvenile dragon having entered the ranger's office only recently.
Komodo National Park is World Heritage listed with some of the richest land and marine life on the planet. While the dragons take centre stage, the underwater view is no less exhilarating. Flipping backwards from our tender boat to snorkel, I saw beneath me two manta rays, then seven more as they glided gracefully by.
Visiting Bajo, Wera and Flores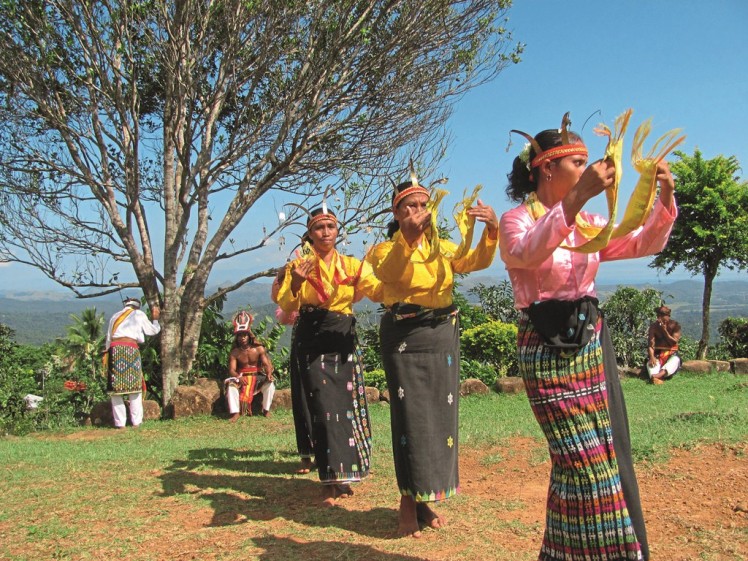 We also visited Bajo, or sea gypsy villages, along the coastline of Sumbawa including Pulau Bungin. Historically, Indonesia had many nomadic tribes referred to as sea gypsies who travelled and lived in boats. We were treated to a traditional dance performance by enthusiastic school children, and many in the village accompanied us as we walked around it.
At Wera, a settlement of Bugis, renowned shipbuilders originally from Sulawesi, men were working overtime to complete a massive cargo boat they had been crafting by hand since 2009. Made from ironwood, it was due to be launched the following week with people from neighbouring villages expected to attend the celebration. The women were equally busy cooking in preparation for a wedding making sweet treats, including deliciously crunchy palm sugar toffee, that they invited us to try.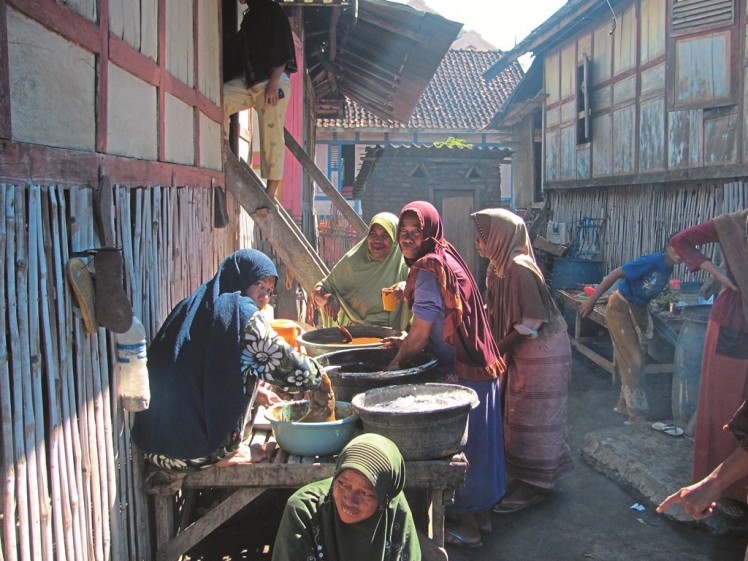 On the final night of the cruise on a deserted island, we enjoyed a beach barbeque, lit a large bonfire, and under a night sky filled with the stars of the Southern Cross, sang songs, and danced with the crew. Our journey ended at the western tip of Flores in the port town of Labuan Bajo, meaning port of the Bajo, a ramshackle town of considerable charm the dusty main street is lined with funky cafés, dive shops, and restaurants, the hilltop and waterfront scattered with brightly painted houses, hostels, and quaint boutique hotels, while boats lay at anchor in the picturesque harbour.
With over 20 world-class dive sites nearby, travellers come from all over the world, mainly from Europe, creating a divergent mix of accents, with Italian and German dominating. At the delightful Casa Selini Cafe, I met the owner, Marilena Vlataki, who invited me to stay for coffee and now calls Labuan Bajo home. Seated with her was Emmy Hafild, who works to facilitate environmentally sustainable projects including the new harbourfront promenade constructed in collaboration with the New Zealand Government.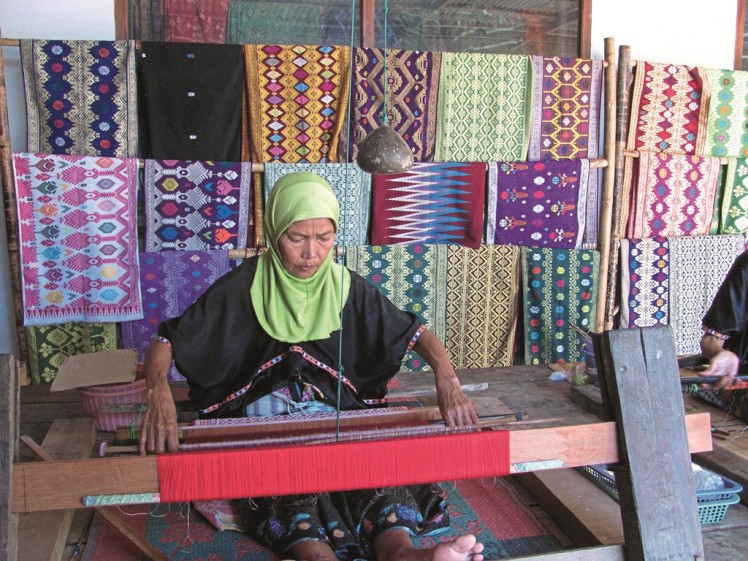 While in Labuan Bajo, I hiked to a cave, swam at a pretty pink sand beach, bought hand woven textiles from the local market, and visited the village of Melo to see the Caci Dance, a traditional combat performance between two men, one using a whip, the other a rattan shield. The upper body remains bare, with a belt of bells jangling from the hips and strung from the ankles, creating a mesmerising rhythmic sound accompanied by drum and gong instruments.
When a Portuguese expedition reached the island of Flores in the early 16th century, they named it Cabo das Flores, or 'Cape of Flowers.' Flores and the vast expanse of small islands and coral reefs provided the most spectacular views I have ever seen from an aircraft during the 90-minute flight back to Bali as we flew over the unspoilt islands we has sailed by, just a fraction of Indonesia's 17,000 islands. Ari, the guide on my last trip onboard Katharina, said I should visit Labuan Bajo, his hometown, and explore Flores. When we arrived, I asked around. The boat he was on could be seen sailing out of the harbour, and now from the plane I could see it once more, a small white speck alongside a coral reef. He was right: such a beautiful and enchanting destination. Someday I'll come back to explore it further.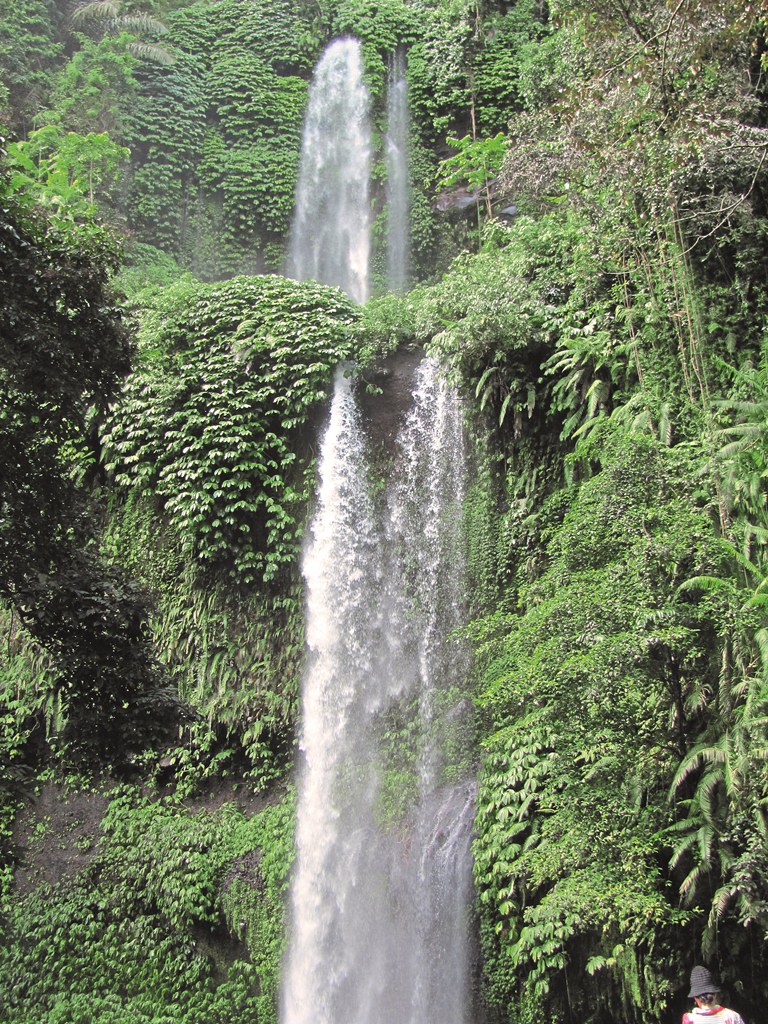 GETTING THERE
Malaysia Airlines, Air Asia, and Garuda Indonesia fly from Kuala Lumpur to Bali from where you can fly on to Labuan Bajo with Garuda Indonesia. Sea Trek Bali travels to many destinations including Sumbawa and Flores
WHERE TO STAY
If you need to stop over in Bali, Kembali Lagi in Sanur is a charming guesthouse run by an American expat. There is no shortage of upscale hotels including Belmond Jimbaran Puri located at Jimbaran Bay. In Labuan Bajo, Bayview Gardens enjoys great views of the town and harbour
Golo Hilltop, a short walk from town, has a tropical garden, friendly staff and great views
W: www.golohilltop.com Centrally located Casa Selini has a delightful cafe with great coffee.
GETTING AROUND
In Labuan Bajo you can charter a bemo (mini bus), motorbike, or taxi. For diving trips, try Blue Marlin Dive
DINING
In Labuan Bajo, La Cucina, Made in Italy, Casa Selini, Bajo Bakery, and Aneka Baru are all good. Bali's International Airport has a wide range of dining outlets including Black Canyon and a casual entry club lounge, Executive TG Lounge.
SHOPPING
Hand woven textiles and woodcarving.
Entry requirements: A 30-day visa is required on entry to Indonesia for US$35 for passport holders from the USA, UK, Australia, and New Zealand. There is no charge for those with a passport from Malaysia or Singapore.
INSIDER TIPS
Wine and spirits are very expensive. Bring lots of sunscreen. The lifestyle in Flores is relaxed and people are friendly.
Read More:
Source: The Expat magazine August 2015



" ExpatGo welcomes and encourages comments, input, and divergent opinions. However, we kindly request that you use suitable language in your comments, and refrain from any sort of personal attack, hate speech, or disparaging rhetoric. Comments not in line with this are subject to removal from the site. "



Comments