Malaysia's legendary rock band, The Alleycats, are still going strong decades later. Sharuna Segaren chats with bassist Jimie and frontrunner Dato' David Arumugam.
Formed in 1969, the Alleycats were already gaining popularity by the late '70s and performing to sold-out crowds in Penang and around Malaysia before they produced an album. Mention The Alleycats to most Malaysians, even of the current generation, and they would eagerly recall the hits from this great band that is easily Malaysia's most famous rock band. The Alleycats were also very popular around the broader Southeast Asian region. The original members were from Penang, and how the band was formed was actually quite by chance.
Dato' David Arumugam, lead vocalist, is known for his small stature and afro hairstyle, and still maintains this signature look at 68 years old. Just like he stands out on stage with his boundless energy and ability to connect with the crowd, he is just as engaging, funny, and charismatic in person. I recognised him immediately despite never having met him before, as he walked into a small café in Jalan Klang Lama with Jimie, the bassist, for our interview. His memories still fresh, he talks about their journey to the top and how they became great at what they do.
Rock N' Roll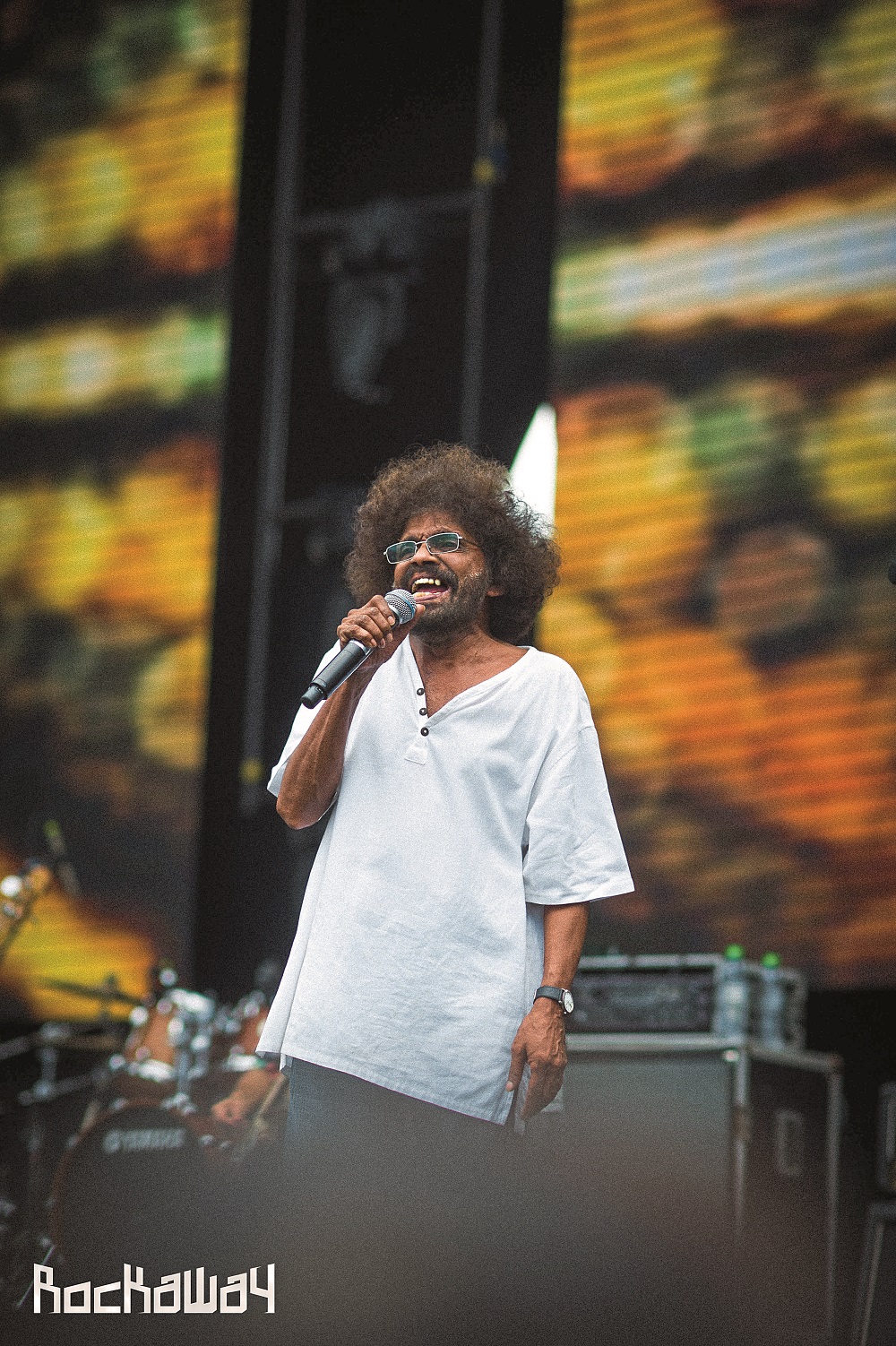 Dato' David said in his trademark husky voice, "I was always into singing, from school days. My mother was a classical Indian singer so perhaps I inherited her talent. In the beginning, I was actually with another band called the Super Jets. My manager's partner wanted to start a band as well, so I recommended my brother, the late Loganathan Arumugam, and some friends. This manager named them the Alleycats. My band was just guiding them at the time, introducing  them to our contacts and so on".
"Later, when working for a club, the management wanted another band as well so I recommended Alleycats. They were getting good experience and exposure. Then, my manager suddenly passed away. We gave away our equipment that was sponsored by him to the family, and thus, the Super Jets broke up."
He continued, "Consequently, I formed the band The Beats in order to participate in a talent competition back in the late '60s, sponsored by Radio Malaysia. It was one of the biggest shows. There was no television at the time, so this show was a big deal. We won first prize in the northern region competition in Penang. One day while chatting with my brother, we had this idea that if three of us from The Beats and three of The Alleycats team up, we would have a super band. The idea became reality when some of the other members dropped out to pursue different careers, and that's how we became the new version of The Alleycats. We went on join the finals in Kuala Lumpur and ended up winning that, too. I knew we had something great."
Inspired by the Beatles, most of their music are rock ballads written by popular songwriters such as M Nasir. Many of their songs are in Malay but they also sing in English, Mandarin, and Tamil, allowing them to connect with the diverse Malaysian audience.
In 1976, the band secured a three-month contract in the Mocambo Club in Hong Kong. Due to tremendous success and rave reviews, the locals went crazy over them and they ended up staying not for three months, but for three years, bundled with TV and concert appearances which helped promote the band.
Upon their return, the band had sparked interest from major recording companies and got approached by several. They ended up signing a contract with Polygram Records-Philips (now bought over by Universal Music) in 1978, later joining the Lion Studio in Singapore which was responsible for mastering their albums. Their first released album was Terima Kasih (Thank You). Today they have recorded over 20 albums.
When asked what is the key to their success, Dato' David reminisced, "Those days, we couldn't rely on technology. Everything was live and real. We were disciplined and made sure we were always on time for practices, sound checks, and so on. We had real commitment. Every performance, we did our best, as we would never know if there is a talent scout in the audience. We needed to get scouted in order to go further, unlike today where you can put up your own music on YouTube. Nowadays, many musicians use technology and auto-tune in their music, which leads to poor live shows. We know the value of struggle, we never had it easy. We had to work for everything we got."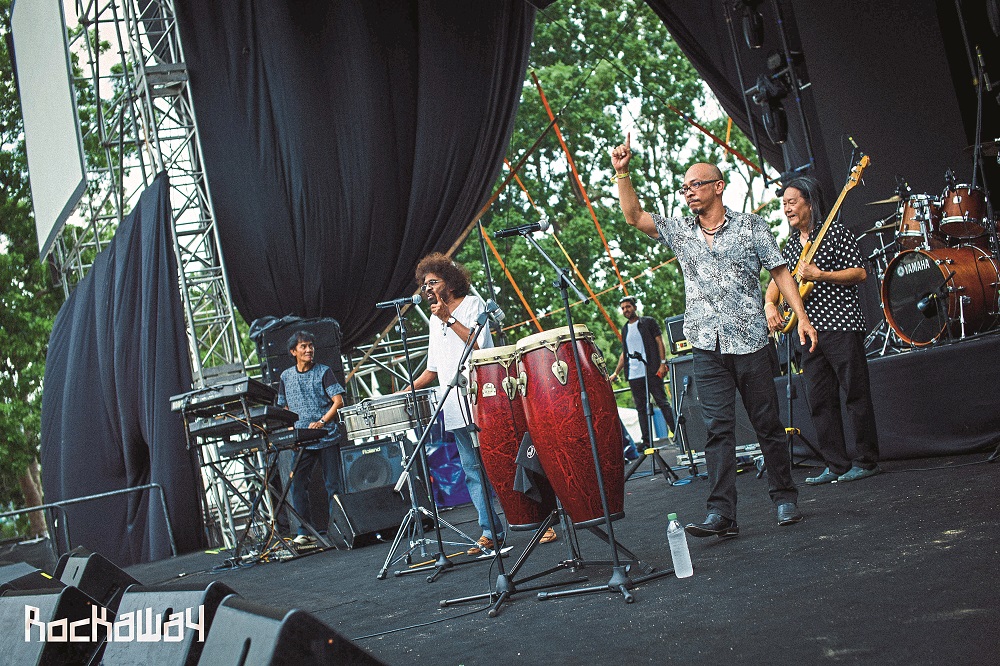 Dato' David said that when they first signed on to do an album, they were asked to do it in English. They were very excited as most of their songs were performed in Malay, as suggested by their manager. Unfortunately, the English album didn't sell very well. "The Polygram people said we should go back to singing in Malay as there is a huge population of Malay native speakers in the region, not only in Malaysia. So I decided, no harm trying, and this is probably our strong point and we should pursue it, so we began to seriously sing in Malay after that, and we're still doing it today. As Malay was not my first language, it was actually quite a challenge in the beginning. I had to improve on my diction and pronunciation and practice a lot to really master the Malay language."
Down-to-earth and humble despite the fame, Dato' David said, "After the album was released, we were travelling quite a bit around Asia doing concerts. We had no idea what was going on back home, that we had reached number one on the charts. Remember, we had no internet back then! We were booming in Malaysia, but we didn't know the depth of it. When we arrived back to KL from a show in Hong Kong, we were greeted by a large crowd of press and fans. We were completely overwhelmed, not realizing we had become this popular. From a small band playing gigs in clubs, we had become well-known, with microphones shoved in our faces and media eagerly awaiting our quotes. That's when I thought, 'Oh, I guess we're famous now,'" he said with a big laugh.
Jimie, who joined on as a bassist 15 years ago, remembers how popular this band was. He said, "I looked up to them as a young boy. I had pursued music since my secondary school days as it was my passion, and I didn't want to do anything else. I was with other bands, but the Alleycats were my idols. It was a dream come true when Dato' David invited me to join them."
Still rocking today
While the band has gone through several changes over the years, they continue to hold strong performances. Now, with age catching up and with other pursuits, they only perform for private shows and selected concerts. Their recent performance at Rockaway, Malaysia's biggest rock festival, was a huge hit.
Jimie said, "We didn't know what to expect when we were asked to perform at Rockaway. It's mostly a young audience and we didn't think they would know who we were. To our amazement, the crowd went wild!"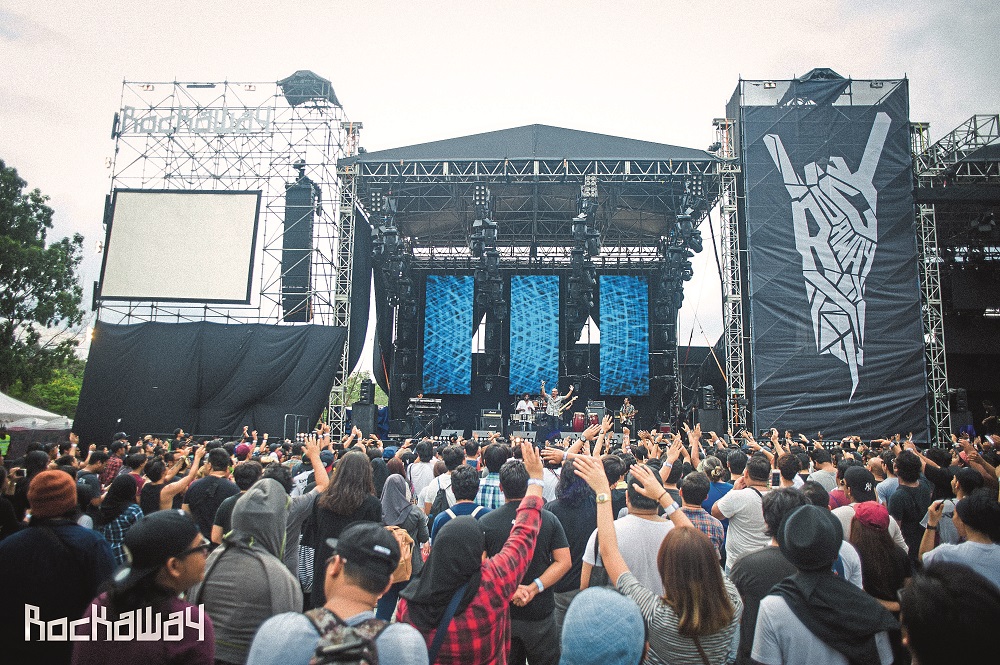 Dato' David chimed in, "It was an amazing gig. We had so much fun. We didn't expect these millennials to be able to sing along to our hits and engage with us so well. What sets us apart is our ability to connect with our crowd. Although we practice all our sets and songs, I don't decide what exactly we're going to play until we are in front of the crowd. From there, I gauge the energy and type of audience and decide on the spot what songs will rev them up the most. We play for the audience, not for us. I find many musicians today just don't know how to engage the audience."
He said that his life and success of Alleycats has been a dream come true, with the exception of the sad passing of his brother in 2007. When Loganathan succumbed to cancer, he was mourned greatly by fans and the band. His legacy lives on through his talented daughter, Dasha Logan, who is also a successful Malaysian musician who sometimes joins the band in performances.
"I always dreamed of my one of records going gold. Today, I have several gold and platinum records. Most of my dreams have come true. My next dream, at this stage of my life, is to open a gallery where I can showcase the history and legacy of The Alleycats. So far, I have not found the proper space or curator to work with, but this is what I hope for. I won't call it a museum as I am not dead yet!" Dato' David said with a chuckle and twinkle in his eye.
The Alleycats have contributed significantly to the Malaysian music industry over the past four decades, paving the path for other rock bands. Still regarded as rock legends in Malaysia, they also have a strong fan base from all walks of life in Malaysia, Indonesia, and Singapore. In their golden years, they continue performing, recording, and contributing to the music scene in Malaysia, their beautiful songs and engaging music leaving imprints on the hearts of fans.
This article was originally published in Senses of Malaysia (Jan/Feb 2017) which is available online or in print.



" ExpatGo welcomes and encourages comments, input, and divergent opinions. However, we kindly request that you use suitable language in your comments, and refrain from any sort of personal attack, hate speech, or disparaging rhetoric. Comments not in line with this are subject to removal from the site. "



Comments