We Malaysians love our food. There's no disputing that. In fact, whenever we have a family reunion or a meet-up session with friends, it seems that it always revolves around sampling different kinds of food. Even when we were young, our social activities habitually involved picnics and potlucks, where we bring a wide variety of food to be shared together. With such delectable flavours — thanks to the influence of Malay, Chinese, and Indian cuisine — it's really no surprise that Malaysian food is slowly but surely gaining wider popularity worldwide.
Although there's no doubt that Malaysian food is palatable, elevating the cuisine to the world stage was no easy job. One group of people we should obviously thank for that is, of course, the chefs who have put their hearts and souls into getting the world talking about Malaysian food.
Here are just a few of the Malaysian-born chefs who are making names for themselves and who have helped bring Malaysian food to the world's dinner table:
1. Simpson Wong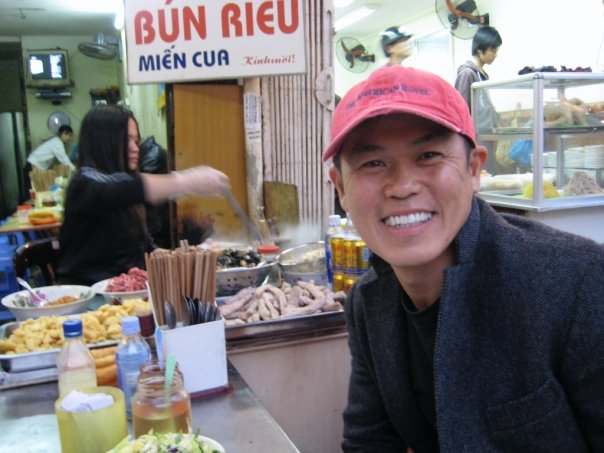 Can you imagine Meryl Streep eating char kuey teow? If your answer is yes, then you have just earned yourself a point. This multiple Oscar winner sampled one of Malaysia's most famous dishes and gave it a thumbs up at Simpson Wong's Cafe Asean in New York City. Besides Streep, many other A-listers have patronised Wong's restaurant in Manhattan's West Village that serves Vietnamese, Thai, and Malaysian cuisines.
Hailing from Tanjung Malim, Perak, Wong is a self-taught chef who picked up many of his cooking skills while helping his mother prepare meals for his father's timber company. Having made his journey to the Big Apple when he was only 22, Wong started his professional career as a banker and a United Nations liaison. But his love for food was much stronger, which is why he educated himself about the culinary arts during his off-hours. He would obsessively jot down notes in his journals from his exposure to cookbooks, restaurants, and roadside vendors.
Wong also opened Jefferson, a restaurant that got its 15 minutes of fame after being featured in the famous American romantic comedy television series Sex in the City. Although the restaurant closed its doors in 2005 when Wong suffered a heart attack, the chef eventually got back on his feet and opened his namesake Wong, before launching his latest venture Chomp Chomp in New York City.
2. Ping Coombes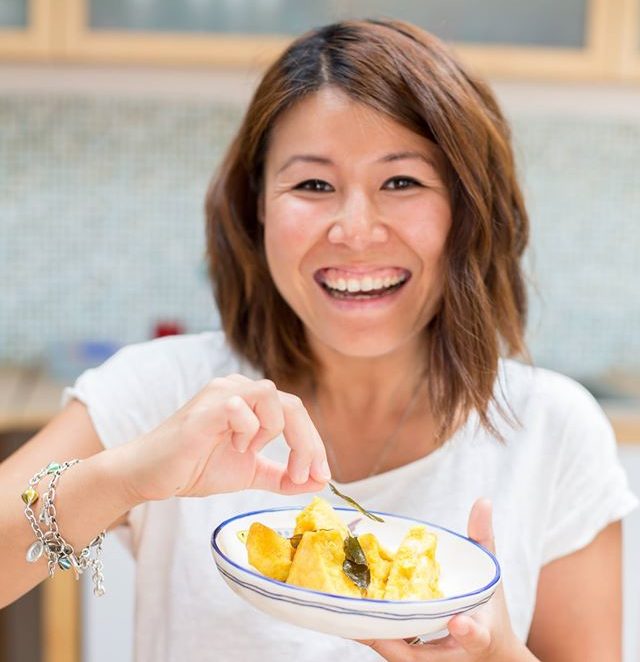 If you're a fan of MasterChef, then the name Ping Coombes will be familiar to you. Emerging as the winner of 2014 UK MasterChef, Coombes has successfully put Malaysia on the food map with her take on nasi lemak and wonton soup.
Born in Ipoh, but having lived in the UK for more than 15 years, Coombes regularly cooks Malaysian food for her family and still hearkens back to her hometown for inspiration in her cooking.
After she moved to the UK in 2000 to pursue her studies, Coombes found herself regularly craving her home country's food. So following multiple failed attempts and panicked calls to her mother in Malaysia, she slowly learned how to master cooking Malaysian food and would serve the results of her efforts to her friends – or anyone who was willing to be her guinea pig.
After winning MasterChef, Coombes launched her first cookbook, Malaysia: Recipes From A Family Kitchen, and says that the all the recipes in the cookbook were inspired by her childhood, her mom's cooking, and the late-night stalls and street markets in Ipoh. Today, the proud Malaysian lives with her husband and daughter in Bath, England, and aspires to one day pass down the knowledge that she learned from her mother to her own daughter.
3. Norman Musa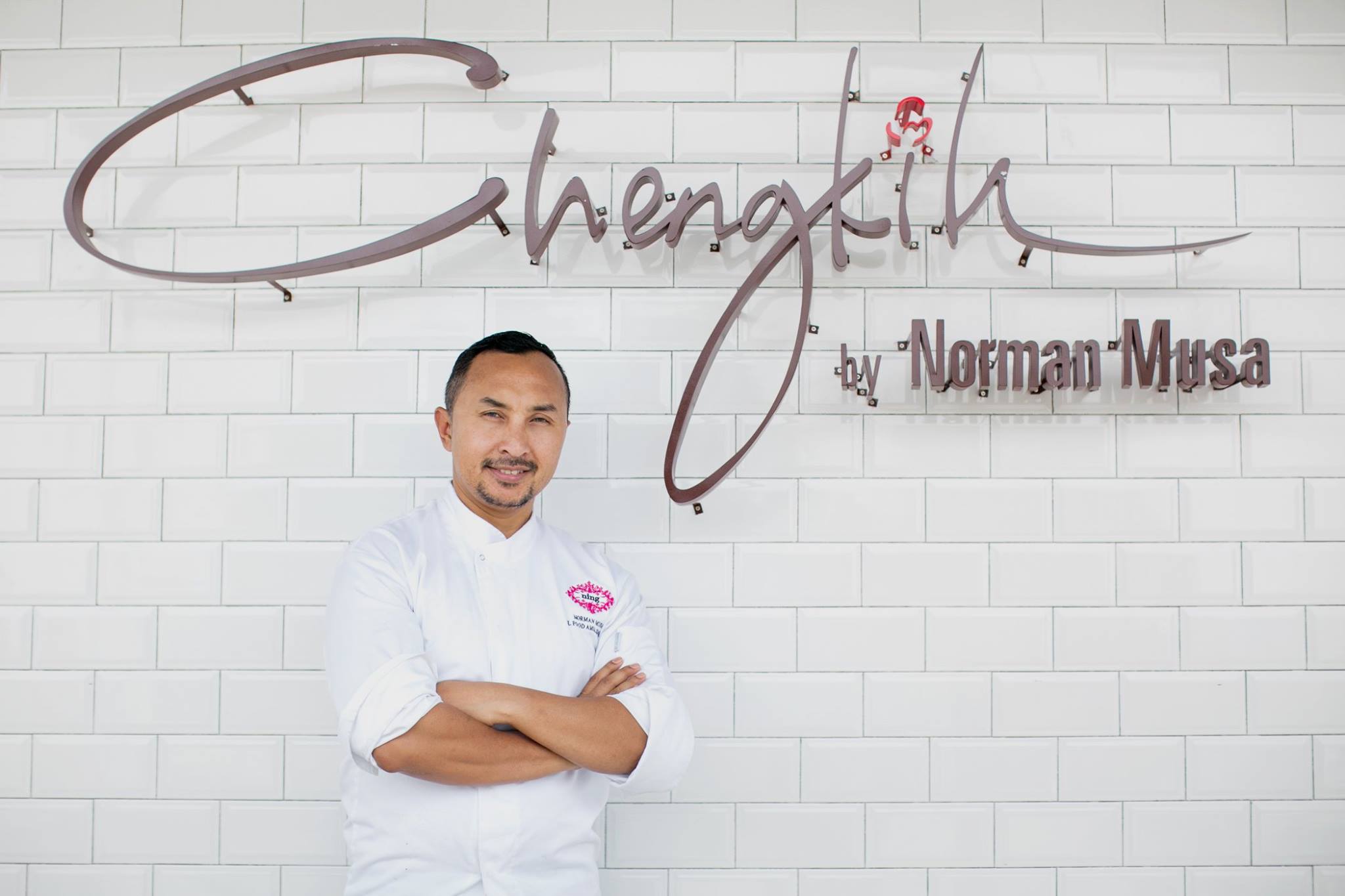 Just like Ping Coombes, Norman Musa also started his love for cooking Malaysian food when he moved to the UK as a student at University of Portsmouth. After graduating in quantity surveying in 1997, Musa landed his first job as a quantity surveyor in Bournemouth, South England, before moving to London and then to Manchester. After years working in the corporate world, in 2006, he took a sabbatical from his job to plan, design, and build his restaurant called Ning, with his then-partner.
Serving Malaysian and Thai cuisine, Musa acted as the Head Chef and worked in the restaurant for a year before returning to his day job as a quantity surveyor. Although he shifted back to the corporate world, he still was Ning's Head Chef. After the business took off, Musa couldn't juggle between the two jobs and called it quit as a quantity surveyor in 2009 to work full-time in Ning.
During his university days, his late mother taught him how to make curries and rendang, and today, her recipes are featured in Ning. Besides owning a restaurant, Musa also ventured into teaching where he launched his own cooking classes to the Brits, by showing them how to make rendang, gulai, murtabak and much more. In 2012, Musa was awarded Young Asian & Oriental Chef of the Year at the Asian Curry Awards, and his restaurant in Manchester received 'Best Malaysian Restaurant' award at the same event.
4. Adam Liaw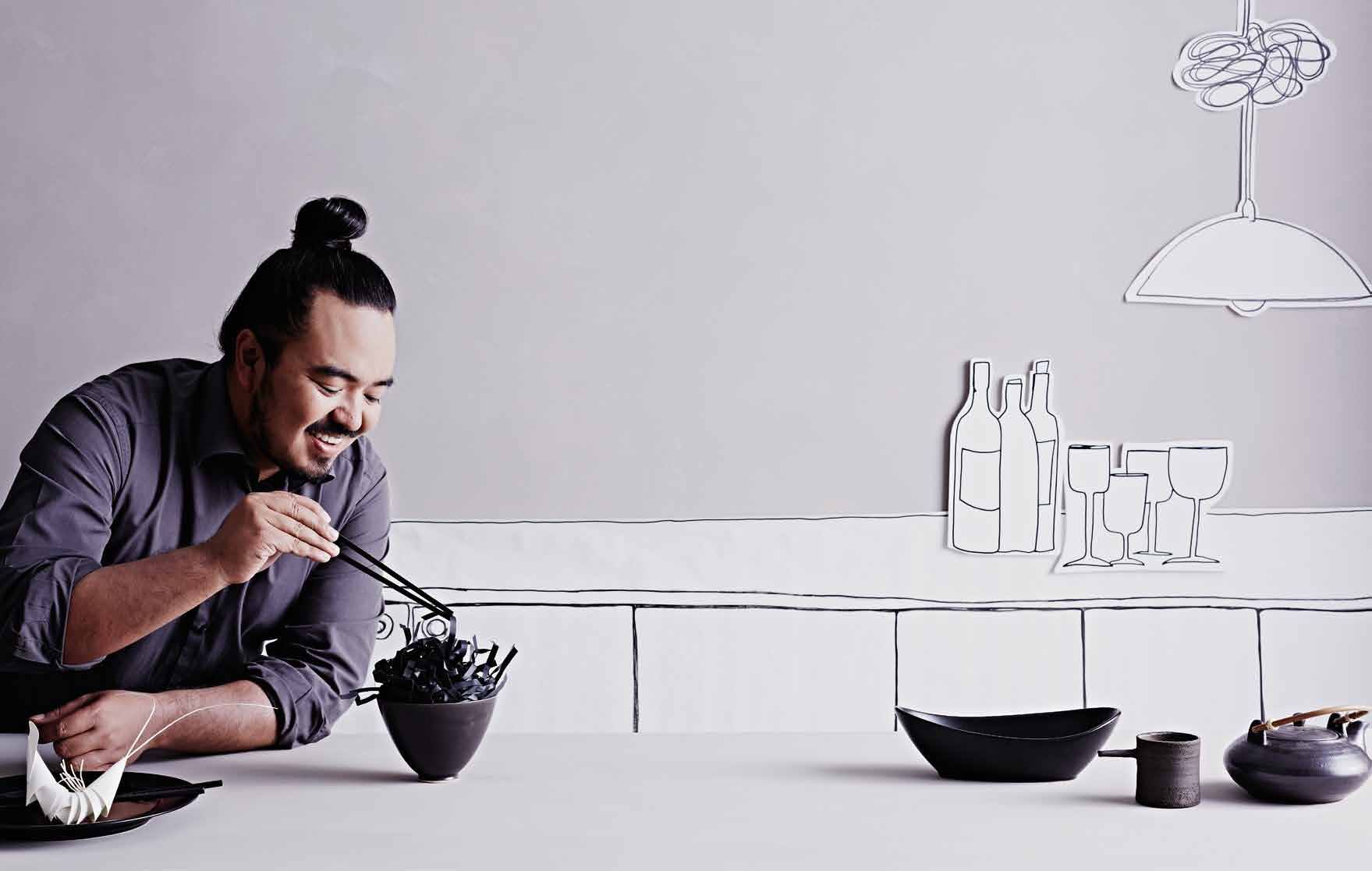 Born to a Malaysian Chinese father and a Singaporean English mother, Adam Liaw is famously known as the winner of the second season of MasterChef Australia. After his parents divorced, Liaw lived with his paternal grandmother and says she is his biggest influence in both cooking and life.
Although he has lived all his life in Australia, Liaw still has the ability to whip up delicious Malaysian dishes like satay, char kue teow, mee goreng, ayam pongteh, and many more – all credited to his grandmother's teaching. With a strong Hainanese blood in him, Liaw calls Hainanese Chicken Rice his 'family dish.' Besides that, having a lot of family members still living in Malaysia also allows Liaw to go back and learn more about the ever-growing cuisine of Malaysia.
5. Poh Ling Yeow
Poh Ling Yeow came into the limelight when she participated in the first season of MasterChef Australia. Returning home as the first runner-up, Poh thought she would go back to her quiet life of painting and starting a cottage industry making jams for her local community, but all of it took a complete turn when she was offered her own cooking show 'Poh's Kitchen.' When she moved from Kuala Lumpur to Adelaide at age nine, one thing that followed her closely was her love for Malaysian food. Today, that love has opened up a world of opportunities for Poh.
Besides her own cooking show, Poh also published a cookbook titled Poh's Kitchen – My Cooking Adventure, which managed to be in the top 10 Australian bestsellers list for six weeks. The stream of opportunities doesn't stop there for Poh. In 2011, her television show was renewed for season two with a new title – 'Poh's Kitchen on the Road' – which features the affable chef travelling throughout Australia meeting and cooking with renowned food producers and chefs.
So there you have it, just a handful of culinary enthusiasts who are doing their part to showcase Malaysian cuisine to a wider world. So one day, when you're craving nasi lemak in New York, satay in Sydney, or char kuey teow somewhere in Copenhagen… maybe you'll be able to satisfy that craving thanks to these chefs and others like them!



" ExpatGo welcomes and encourages comments, input, and divergent opinions. However, we kindly request that you use suitable language in your comments, and refrain from any sort of personal attack, hate speech, or disparaging rhetoric. Comments not in line with this are subject to removal from the site. "



Comments