Getting to Ipoh by train is a little unconventional, but as David Bowden finds, it is an enjoyable way to travel to the charming city in Perak.
While sitting on the Kuala Lumpur to Ipoh ETS train I wondered why the noted travel writer Paul Theroux had all the luck. In preparation for my arrival into Malaysia's Perak state capital of Ipoh I was rereading Theroux's Great Train Bazaar and wondered why he always managed to sit next to some fascinating travel companion who provided him with an insightful synopsis of the destination he was about to visit.
Trainspotters will enjoy reading Theroux's classic travel book of his account of train travel through Asia (and parts of Europe and India) first published in 1975. It provides an insightful historical reference; almost ancient history as it documents his travels over 40 years ago on many classic railway journeys including the section of rail from Butterworth to Kuala Lumpur on the then 'Golden Arrow' train.
Derailed in Tin City
I've travelled to Ipoh several times before but rarely on the train, as driving along the North South Highway was always considered a faster alternative. This time though, I wanted to retrace Theroux's 'train-print' to learn more about one of the destinations he passed through while on his inaugural train epic dating back to 1974.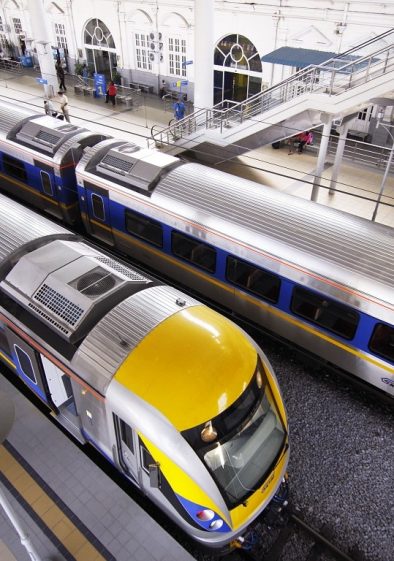 In rereading his classic account of his train journey which commenced in London almost 43 years ago I was disappointed that he spent so little time in Ipoh. In reflection though, on a journey from Europe, through Central Europe, India, across Asia and back to London via Russia and the Trans-Siberian 'Express', Ipoh is a mere blimp on the rail network and at best, warrants only a few lines.
Reflecting upon my previous journeys to Ipoh I recollected that most express trains travelled through Ipoh at ungodly hours and thus, few travellers ever considered alighting here. Double-tracking has seen the introduction of several daily trains to Ipoh so it was at 8.30am that I boarded the ETS train for Ipoh with an expected arrival time of 10.48am (the train now competes with a car journey which also takes about two hours).
This modern train of foreign construction is air-conditioned with comfortable seating but with the annoyance of television monitors to entertain those who are incapable of doing it themselves. Sadly, its volume ensures that others who have work and recreational activities to entertain themselves are constantly distracted by these monitors. An onboard café serves snacks and beverages but neither are a reflection of the amazing food of which Malaysians happily boast.
Malaysia's Taj Mahal
As the train arrived at the spacious covered Ipoh Station I couldn't help but marvel at the grand design which was once described as Malaysia's Taj Mahal. From the colourful gardens in front of the arrival hall it certainly is a stately structure and testimony to its heyday when this must have been a hive of activity.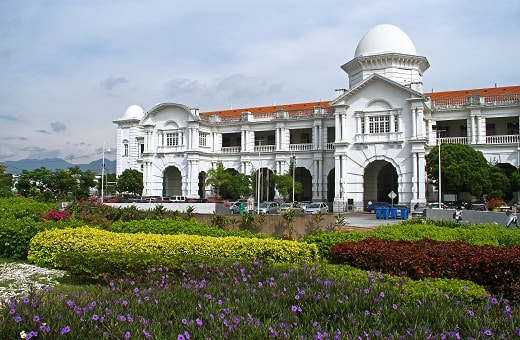 I was especially keen to take a turn around the hotel located above the concourse of the train station. In Theroux's book, he noted: "It is fairly certain there is a suicide waiting to be discovered, and the flies that soar through the high-ceiling bar are making for the corpse of this ruined planter or disgraced towkay. It is the sort of hotel that has a skeleton in every closet and a register thick with the pseudonyms of adulterers."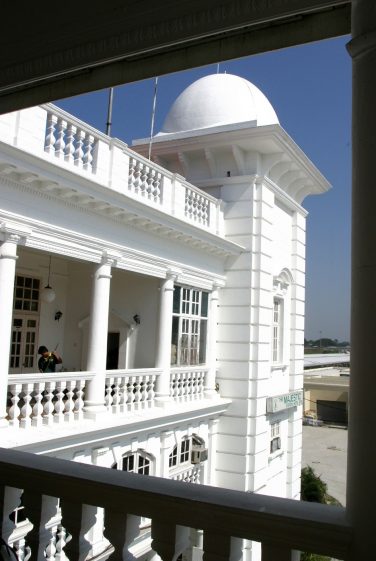 Sadly, the bar and the hotel are closed with the hotel best described in real estate parlance as a 'renovator's dream', meaning it is crying out for some white knight developer with an interest in heritage architecture to step in and take the lead.
KTM has taken the approach that contemporary convenience takes precedence over heritage sensitivities so there is a lot of chrome and glass on the ground floor.
On a recent visit to Ipoh, the Minister for Tourism and Culture Datuk Seri Nazri Aziz recognised the potential of the former Majestic Station Hotel above the station and was going to initiate discussions with KTM about restoring the hotel and restaurant. It would be a great loss if a sensitive renovation and refurbishment was not initiated.
After admiring the Ipoh tree in the gardens at the station's entrance and learning that it is from the sap of this tree that Malaysia's aboriginal Orang Asli people obtain a deadly poison for their blowpipe darts, I headed off to explore the city's heritage heart immediately in front of the station.
Heritage Trails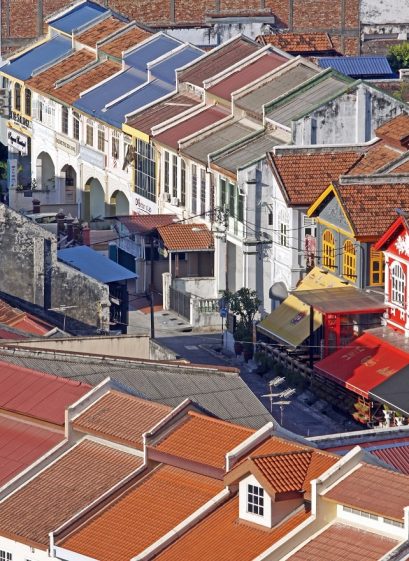 Malaysia's third largest city (after Kuala Lumpur and Penang) was founded on tin which was discovered in the mid-19th century. It made some people in Perak's Kinta Valley very wealthy as testified by Ipoh's many large bungalows.
A heritage walk around Ipoh's historic old town reveals many fascinating aspects of the city's past and of the wealth that was generated after tin was discovered.
The Royal Ipoh Club is located near the station and overlooks extensive playing fields and the Tudor-style clubhouse is built in a similar fashion to the Royal Selangor Club in Kuala Lumpur.
Opposite the Royal Ipoh Club, on Jalan S. P. Seenivasagam, the imposing three-storey St Michael's School is another historical building of national significance. The school features decorated gables and wide arched verandahs, running the length of the building.
My sphere of discovery was limited to the western side of the Kinta River but adventurous tourists will range beyond this heritage heartland.
 Café Society
Ipoh has been a bit of a 'sleeper' in terms of contemporary living but that has all changed with the opening of new cafés, boutiques, and restaurants.
Burps and Giggles Café in Ipoh's historic heart pioneered the city's approach to the café society and others have followed. At the rear of Burps and Giggles, visitors squeeze through a narrow opening in the fence to a new world including an art gallery, boutique hotel, and library belonging to Sekeping Kong Heng. This all adds to the maze-like effect of the adjoining old building which now includes Plan b Restaurant and Bar plus some boutique shops.
There are many traditional coffeeshops in the area plus some more contemporary offerings such as Patisserie BoutiQue, Milkcow Ipoh, the Perak Bar and not surprisingly, various outlets of Ipoh Old Town White Coffee. There is no shortage of accommodation in the city with a few new hotels offering international standards. Indulgence Restaurant and Living is a boutique property that offers creative cuisine, wines, and personalised accommodation that will pleasantly surprise most guests. Other accommodation to consider includes Casuarina Ipoh, Hotel Pi, The Havens Resort Hotel, Banjaran Hotspings Retreat and the Excelsior Hotel.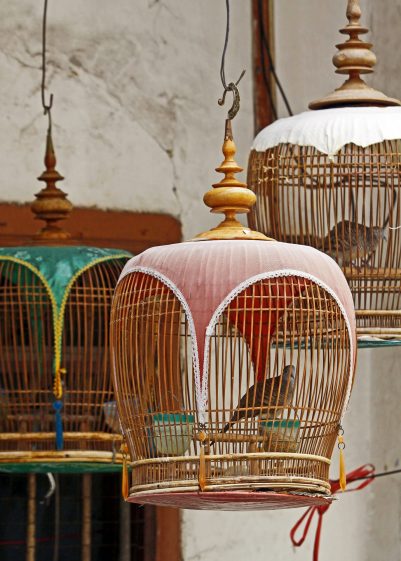 For those who haven't been to Ipoh recently, there really is a lot to see and experience. Obtain a pamphlet on Ipoh's heritage trail from the tourism office and set off to admire the city's historic sights.
Contact Info:
Ipoh Tourist Information Centre, Ground Floor, Ipoh City Council Office, Jalan Bandar, T: +605 208-3155, W: ipohtourism.mbi.gov.my



" ExpatGo welcomes and encourages comments, input, and divergent opinions. However, we kindly request that you use suitable language in your comments, and refrain from any sort of personal attack, hate speech, or disparaging rhetoric. Comments not in line with this are subject to removal from the site. "



Comments