This post was updated on Saturday, March 28, 2020, 3:00pm. As this is a developing story, more updates will be made as the situation progresses.
• Another massive surge of cases identified in the United States has propelled the total case count there to 104,256, with over 1,700 deaths.
• Underscoring the pandemic's economic impact as well as its human toll, the U.S. also saw its single-week record for unemployment benefits applications absolutely shattered, with some 3.28 million Americans filing claims for joblessness. Previously, the record was 695,000 in a week, set back in 1982.
• Over three billion people worldwide are currently subjected to some form of lockdown, with India's 1.4 billion-strong population recently placed under a 21-day restricted movement period.
• The worldwide death toll from Covid-19 has surpassed 27,000, and just under 600,000 cases have been confirmed. Alarmingly, over 3,000 deaths were added in the last 24 hours alone, and another 3,000 the day before that.
• To get a better understanding for the explosive growth of the virus's spread, consider this: It took 67 days for the virus to infect the first 100,000 people. It took 11 days for the second 100,000 cases to be confirmed, four days for the next 100,000, and just two days for the next 100,000. One week ago, the world had just barely exceeded 300,000 confirmed cases. Today, that number has nearly doubled.
• The rate of deaths is also on the rise. At the end of February, the world had recorded 2,977 deaths from Covid-19. As of early today, March 27, it stands at 27,370 – that's over 24,000 deaths this month.
• Malaysia has called on the military to assist police in the enforcement of the Movement Control Order, which has been extended to April 14. Reports of compliance have been steadily improving since the measures were implemented on March 18. For now, the best advice is simply this: stay at home unless you have a good reason to leave, and be prepared to deliver that reason to the police, as roadblocks are everywhere, and authorities are increasingly arresting those who flout the MCO or abuse permissions which have been given. Police arrested 320 people yesterday (March 27) alone, including a number of people at several mosques still holding Friday prayers, which has been forbidden under the MCO.
• A reminder that Malaysia has barred any foreign nationals from entering the country, and has prohibited its citizens from leaving. Malaysians overseas are permitted to return, but will be subjected to health screening upon entry, and will need to self-quarantine for 14 days. This also applies to resident expats and those holding the MM2H visa, even if their home is in Malaysia. We are appealing to the Malaysian government to change this policy.
• The United Kingdom has announced a three-week mandatory lockdown, to be strictly enforced. In a televised national address earlier this week, British PM Boris Johnson issued a stark, clear directive: "You must stay at home." Days later, Johnson himself tested positive for coronavirus.
• The 2020 Olympics, to be held in Tokyo, will be postponed, in a decision just recently made public by International Olympic Committee member Dick Pound. The IOC has confirmed that the 2020 Olympics will become the 2021 Olympics.
• With 2,161 confirmed cases and 26 deaths, Malaysia is still the worst-affected country in Southeast Asia, though the degree of testing in many ASEAN countries remains pitifully inadequate, leaving open the possibility that their numbers are far higher than official reports. It must be said that the rate of spread in Malaysia so far appears to suggest that the measures being taken here are having an effect, slowing the wildfire-like spread that has been seen in other countries.
• The tabligh pilgrimage event held roughly three weeks ago at a mosque in Sri Petaling – a wildly irresponsible four-day event attended by more than 16,000 people amid a growing pandemic – continues to fuel problems, with a majority of Malaysia's cases and half of its fatalities stemming directly from the massive gathering. In addition to 14,500 Malaysians, some 1,500 foreigners attended the event and then returned home, and infections related to the event have been confirmed in four other countries, as well. Malaysia authorities continue their efforts to track down everyone, but about 3,500 tabligh attendees here remain unaccounted for. An astounding five 'generations' of cases have been identified from this event, meaning one attendee infected another person, who then infected another, and so on. A recent spike in virus infections in Johor has also been linked to the tabligh gathering.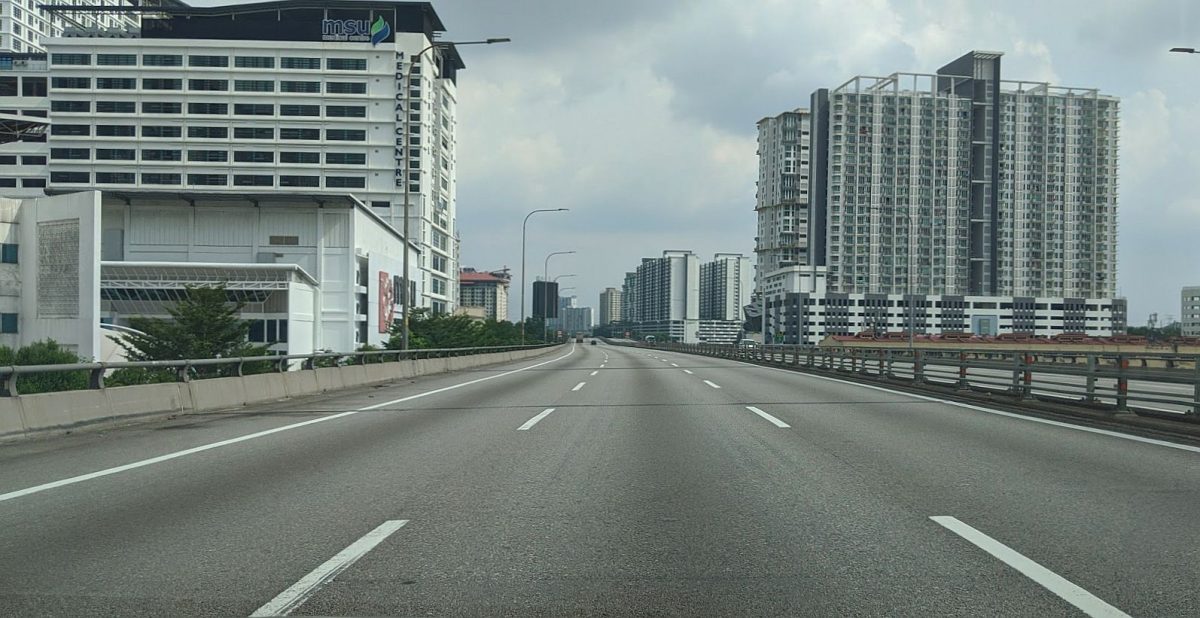 • In addition to the Movement Control Order, it has been announced that all public gatherings are to be postponed or cancelled in Malaysia, effective through at least April 30.
• On the heels of some 3,000 deaths the day before yesterday, another 3,000 new deaths have been tallied in the subsequent 24 hours, a sobering number. Two days ago, the global death toll stood at 21,282. Within 48 hours, it was at 27,344. Now, it's continuing to rise, with 27,370 fatalities as of this update.
• The United States, population 327 million, has seen their number of confirmed cases explode, largely due to increased testing, but also because of incompetent initial responses from the Trump administration and a relatively lax attitude by many residents in the country. Exactly three weeks ago, there were 435 cases confirmed; today, there are more than 104,000, with over 1,700 dead. By contrast, Canada, which shares the world's longest international border with the U.S., has only 4,757 cases and 55 deaths. Of course, the country's much smaller population (and population density) factors into that, but it also highlights the benefit of capable leadership in a time of crisis, as well.
• An alarming study from Imperial College of London stated that, without aggressive, dramatic action, the pandemic could kill 2.2 million in the U.S. alone. The study was delivered to the White House, which may have had something to do with Donald Trump's abrupt shift in tone, as he has spent weeks trying to downplay the seriousness of the outbreak. Other studies don't point to a worst-case scenario, but nevertheless forecast the realistic possibility of over 80,000 dead in the U.S. by July. Multiple researchers predict the U.S. will see 200,000 deaths by the end of the year.
• In over his head: President Trump's ineptitude and unwillingness to act, which has been roundly called out by media, public health experts, doctors, and US lawmakers, will likely play a significant role in the pandemic's death toll in America. A recent Washington Post article reported that Trump was repeatedly warned by US intelligence agencies about the looming danger of a coronavirus pandemic in January, but did nothing. "Donald Trump may not have been expecting this, but a lot of other people in the government were — they just couldn't get him to do anything about it," one intelligence official noted to the Post. "The system was blinking red." As recently as March 15, Trump said, "This is a very contagious — this is a very contagious virus. It's incredible. But it's something that we have tremendous control of." That's something that wasn't true then, and isn't true now. Independent fact checkers have tallied a disturbing number of public lies and false statements from Trump, numbering in the dozens just in March alone.
• We should expect similar explosive growth scenarios in other countries who are not aggressively testing — such as India and Indonesia, among many others — once wide-scale testing is implemented in those countries. (The takeaway here? There's no way there are only 902 cases in India, a country with a population nearly on par with China's – that's 1.4 billion – but with about one-third its land area. Similarly, it strains credulity to accept that Indonesia has only 1,046 cases among its 265 million residents.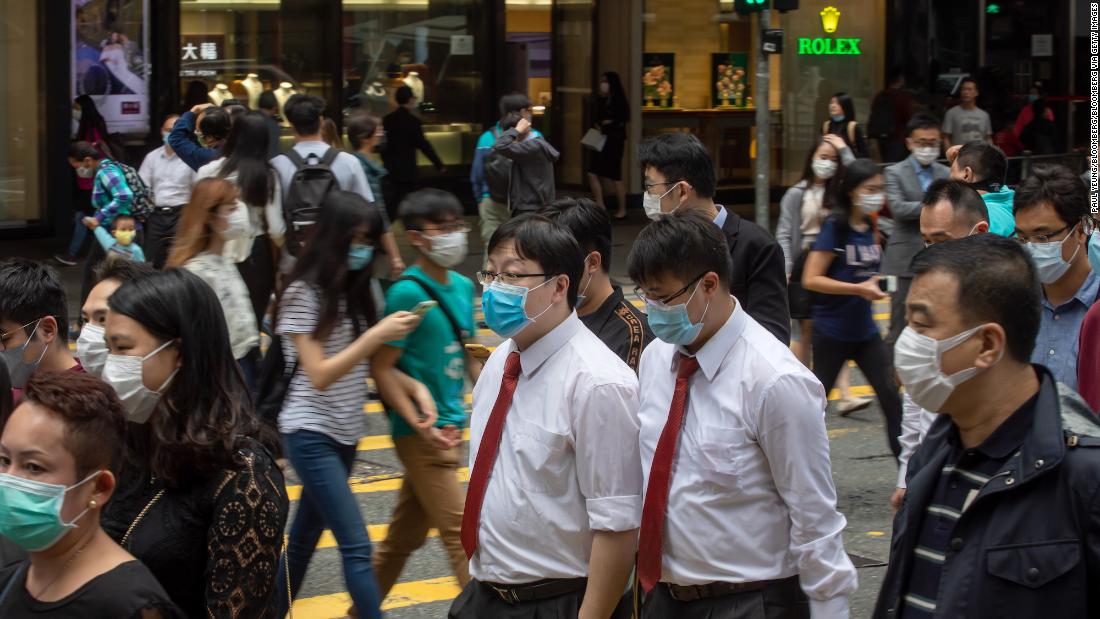 • Public health officials worldwide expect the pandemic to get much worse before it gets better. For most of us, there has never been a global pandemic in our lifetime, and today's crop of humans is about two generations removed from the last worldwide instance that really required self-sacrifice for the greater good (that was World War II). Frankly, it's not something we're very good at. But if countries (and the people in them) do the right things now, it will help lessen the severity of the pandemic down the road. But the reality is, coronavirus is going to affect you. It will impact your life and your day-to-day activities, habits, and routines.
• China, where the virus originated, continues to see a dramatic downturn in the number of new daily cases, with the last few days having only 5-25 new cases reported each day, and yesterday, no new cases reported, which suggests the rapid spread of the virus there has been stopped. That's encouraging and shows us that taking certain actions in a rapid and timely measure, though difficult, can pay dividends in the fight against the disease. There are now significantly more confirmed cases AND deaths from Covid-19 outside China than there are inside China. That said, fears of a second outbreak there are very well-founded, and many cities and communities in China are not relaxing just yet.
• Following an admirable job of containment, Hong Kong appears to have possibly let its guard down too early. After many days of minimally increasing case numbers there, the count has doubled in the last week.
• Overall, Asian countries appear to be doing a better job at reacting to and managing the pandemic, with numbers and contagion rates far lower than those of their European counterparts. South Korea, which saw a rapid spread of the virus after a religious sect reported hundreds of cases, responded promptly and produced enough test kits to check over 200,000 people, and though nearly 9,100 cases have been confirmed there, the rate of increase in new cases has dropped substantially. South Korea, Taiwan, Singapore, and to a somewhat lesser degree, China, have been praised for their rapid response to handling the outbreak.

• Indeed, Taiwan, despite the frequent travel of many of their citizens to China, has basically set the world's gold standard for containing the disease, which has been credited to the lessons they learned from the deadly SARS virus in 2003 and effective implantation of plans learned from those lessons. To date, only 267 cases have been confirmed there, with just two deaths.
• Australia has now imposed a mandatory self-isolation period of 14 days on all arrivals to the country. They have also sealed their borders (reported to be for the next six months), and many countries are following suit. Major events all over the world are suffering the same fate. The Final Four, a popular college basketball tournament in the United States, has also been cancelled, as have such well-known music and arts events SXSW (South by Southwest) and Coachella.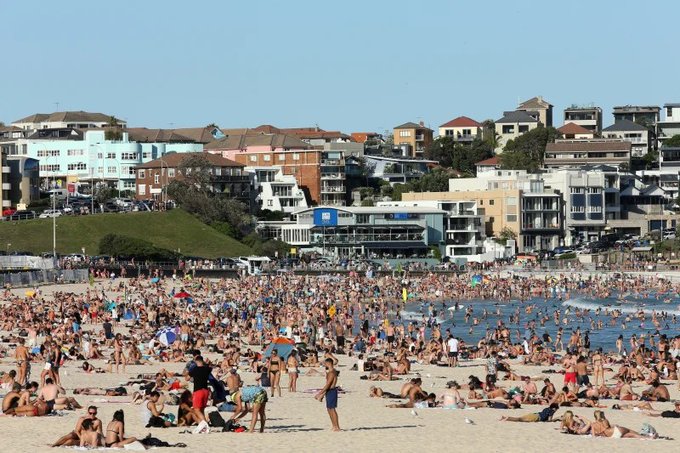 • Trump was widely criticized for his early approach to the disease, which oscillated between dismissing it, lying about it, being serious about it, lying about it again, and being a racist about it. Now, despite boasting in press conferences about the state of readiness in the U.S., reports have surfaced of the Trump administration asking for supplies and assistance from numerous countries.
• Prior to imposing a three-week nationwide lockdown, British PM Boris Johnson, held a "sombre" press conference, noting that measures to tackle "the worst public health crisis for a generation" could "cause severe disruption" to everyday life for months. "It is going to spread further and I must level with you, I must level with the British public: many more families are going to lose loved ones before their time," Johnson said
• A comprehensive article in The New York Times lays out the worst-case and best-case outcomes for the coronavirus pandemic. It's well worth reading, not only for the varying predictions, but for the depth of facts and information that's often glossed over in other news pieces.
Dig Deeper
Total confirmed cases are 597,458 worldwide, with the death toll now at 27,370, significantly more than double what it was one week ago.
Now, HERE'S WHAT IS ALSO IMPORTANT:
Of the 597,458 cases, 436,715 are considered "active" — or in other words, the patients are currently infected. Of those patients, 95% exhibit only mild symptoms. So when you see the big, alarming total case number, remember that's the total case count since it all began. Just over 160,000 of those cases have had a resolution, either by full recovery (83% of those cases) or, unfortunately, by dying (17%).
Bottom line? Based on what we know now, a lot of people (many. many millions) will get Covid-19 in the coming months. The large majority of them will not only survive, but will have only mild symptoms or no symptoms.
The World Health Organization has officially declared Covid-19 a global pandemic. What does this mean? A pandemic classification, apart from its strictest definition (a deadly, easily spread epidemic occurring in multiple countries and/or continents), suggests that containment is not possible, and efforts have shifted to mitigation. It does seem evident that the virus cannot be contained, although statistics suggest that some countries are handling the problem a lot more efficiently and effectively than others, suppressing the rapid spread of the virus and thus mitigating its severity.
An article was published by The Atlantic in late February, titled simply, "You're Likely to Get the Coronavirus" — also pointing out that the vast majority of cases are not life-threatening, and that many people contract and recover from the virus without ever showing clear symptoms. It's this point, when coupled with Covid-19's high contagiousness, which makes it a uniquely difficult (and many now say impossible) epidemic to contain.
Flatten the Curve
You're going to be seeing and hearing this phrase more and more. It simply means that we've moved from efforts to contain the virus to implementing measures to mitigate its impact. In fact, the strategy now is to actually drag it out over time. This may seem counterintuitive, but from the virus's perspective, it wants to infect as many people as quickly as possible.
By spreading the rate of infection over a longer period, it not only gives the human population more time to develop a natural resistance to the virus, but more importantly in the shorter term, also allows healthcare systems, many of which lack capacity to deal with a large spike in patients, space to cope with the problem.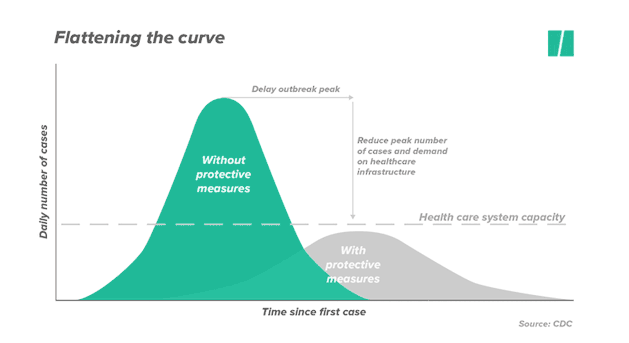 This #flattenthecurve movement is something we can all help with, by frequent handwashing, limiting contact with large groups, self-quarantining if symptoms present, and practicing excellent hygiene.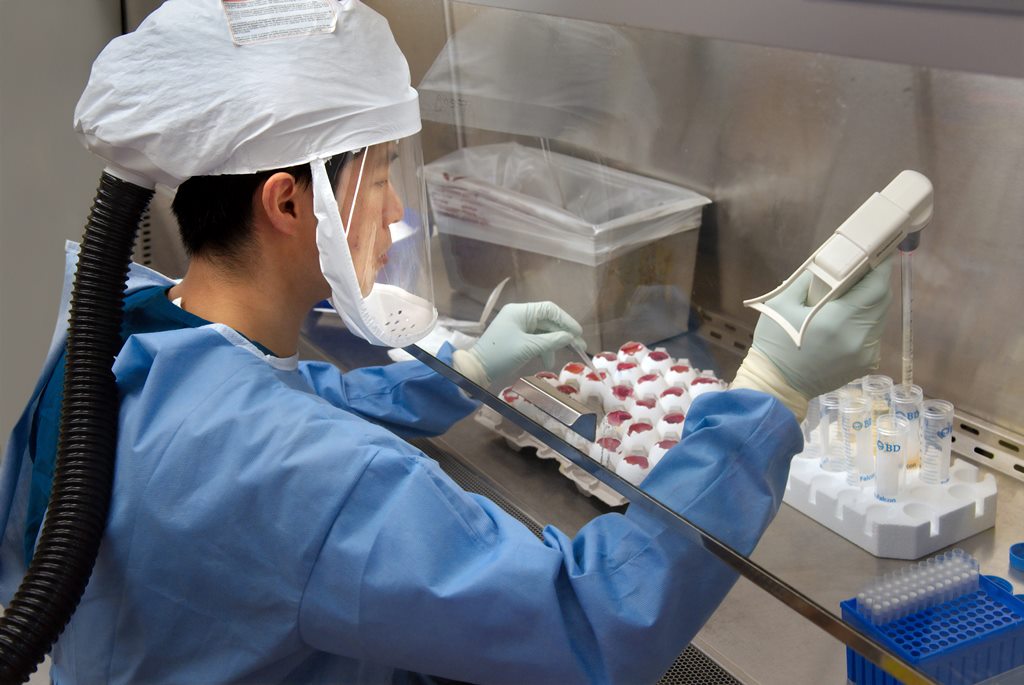 The World Health Organisation has estimated the mortality rate of Covid-19 to 3.4% globally, meaning that about that percentage of confirmed cases result in death. However, experts believe the mortality rate may actually be lower, since there are likely large numbers of unreported cases in which people recover, having never been tested. The actual death rate vs. confirmed cases is 4.58%.
To put this in perspective with the other two coronavirus outbreaks in this century, SARS (2002-2003) killed about 10% of those infected, while MERS (2012 and 2015) claimed the lives of 34% who contracted the virus. However, both of those outbreaks infected far fewer people, so though the mortality rate of Covid-19 is considerably lower, the number of infected people this time is much higher, and so the Covid-19 death toll in absolute numbers (not a rate) is higher, as well.
The uncertainty and fear surrounding the coronavirus have predictably led to financial fallout. The impact on the global economy has been significant, with US$ trillions wiped off stock exchanges. Economic stimulus packages have cost many governments not only major additional expenditure, but have also reduced income, as various taxes and other payments are being postponed or lost.
Airlines worldwide are facing a challenge that exceeds that of the 9/11 terrorist attacks. A sobering analysis from CAPA, an airline market intelligence firm, said that by the end of May, most world airlines would likely be bankrupt.
On an Individual Level
It is very important to understand that the vast majority of people who contract the virus recover, many with no medical intervention. Much as would be the case with a common cold, they get sick, they feel bad for a while, they get better. As with many similar outbreaks, the elderly and the already-sick or otherwise immuno-compromised are at higher risk. For reasons yet unknown, Covid-19 does not seem to be affecting comparatively many young children, though that number is not zero.
Experts are urging people to take sensible precautions, practice excellent hygiene, and in some cases, even to put contingency plans in place in the event you get confined to your home for a lengthy period. That's smart.
What isn't so smart is spreading false or unverified information, stockpiling face masks, rushing to the hospital with the mildest of symptoms (you may infect others, so better to call first), and generally panicking.
As is to be expected, social media is full of fake information about cures for Covid-19, conspiracy theories about its origin, and "news" of a vaccine already being prepped for rollout. None of these stories are true, although there are companies around the world working on an actual vaccine and believe they already have a working product. Some of the companies have started clinical trials or are about to do so. However, it is unlikely these vaccines will be available to the general public until the beginning of next year. The real delay is the mandatory clinical trials which take months to complete before large-scale production can proceed.
How to Reduce Risk of Infection
The most important preventative measure is washing your hands as often as possible, following established best-practice guidelines. (That means washing thoroughly with soap and water for 20 seconds, not just sticking your hands briefly under the tap!)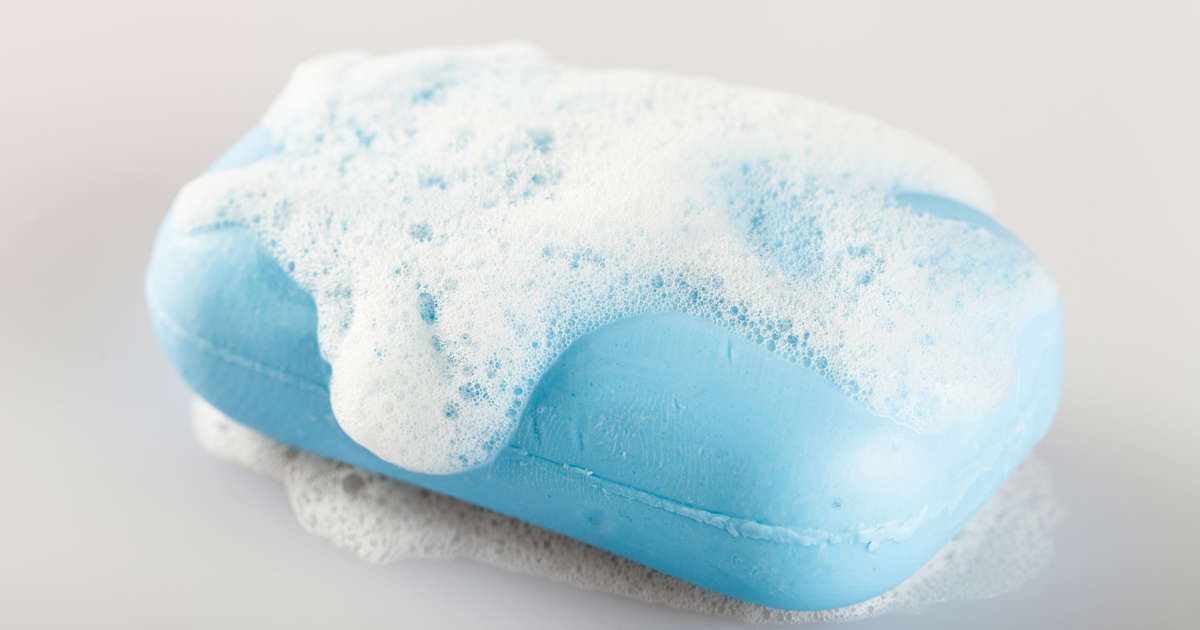 That's right, the humble, common bar of soap may be a major factor in saving us all from coronavirus. Here's why.
Hand sanitizer is not a permanent substitute for properly washing your hands with soap and water, which remains the best front line of defence against infection. Though sanitizer can be an effective alternative when washing is not available or convenient (presuming it's the right kind and has a high enough alcohol content), proper handwashing with good old-fashioned soap and water is the best method.
It is also wise to avoid shaking hands, hugging, and to reduce all forms of physical contact while the outbreak is still at its peak. As for the usefulness of face masks, experts say they are mostly useful if you yourself are ill and wish to help prevent spread to others. Wearing these masks as a measure of self-protection is of limited usefulness, though it can still offer a small degree of protection in certain circumstances.
Also, don't bother trying to make your own hand sanitizer. Soap works better, and getting the alcohol-gel formula right is tricky, at best.
As questionable or false information is abundant, particularly in social media, it's a good idea to choose your sources carefully for news, and cross-check and verify any "news" you may receive before forwarding it to others.
For authoritative information on Covid-19, please rely on official sources (such as national health ministries, public health departments, the WHO, and the CDC) and authentic media outlets like the BBC, CNN, and al-Jazeera.



" ExpatGo welcomes and encourages comments, input, and divergent opinions. However, we kindly request that you use suitable language in your comments, and refrain from any sort of personal attack, hate speech, or disparaging rhetoric. Comments not in line with this are subject to removal from the site. "



Comments