The new government sees UMNO, the main party of the former government which was ousted in the last election, back in power. This was made possible by two groups, being Bersatu and some members of PKR (People's Justice Party), who left the government coalition led by Prime Minister Tun Mahathir, and joined forces with the opposition. In fact, the President of Bersatu, Tan Sri Muhyiddin Yassin has recently been appointed as the 8th Prime Minister of Malaysia by the current Agong (king). Unsurprisingly, TS Muhyiddin has given most of the ministerial positions to members of his own party from UMNO. This was the party of which Tun Mahathir was once chairman before moving on and forming the Pakatan Harapan coalition during the last general election. Tun Mahathir now claims he has been "betrayed" by Muhyiddin.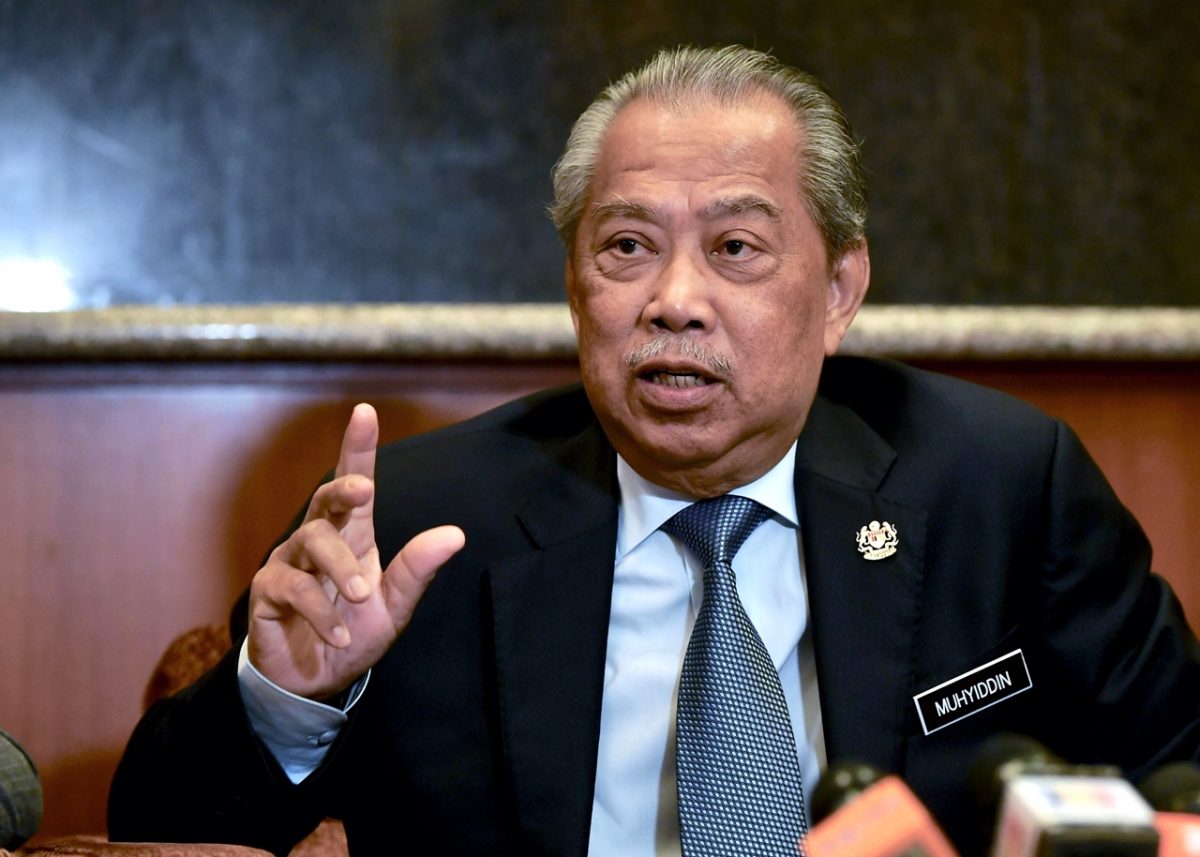 As the largest party of the Barisan Nasional coalition, UMNO has been the main party in power since Malaysia achieved independence from Britain in 1957. They lost the last election in 2018 in no small part because of their involvement in the worldwide scandal which came from the theft of billions of dollars from Malaysia's sovereign wealth fund, 1MDB. Several of the former ministers, including former Prime Minister Najib Razak and former Deputy Prime Minster, Ahmad Zahid Hamidi, are facing possible conviction for various corruption and abuse of power charges, some linked to money taken from 1MDB. Now, nine of their members are back as ministers, leaving many Malaysians perplexed and upset that the very people they voted out of power are now returning as part of the new government through what can only be called backdoor politics. For many expats, the idea of members of parliament routinely switching allegiance seems to go against the basic concept of a democratically elected government, but it has now proven to be not at all unusual in Malaysia.
Even more concerning to some was the fact that UMNO had formed a sort of loose coalition with PAS, the hardliner Muslim party whose ideology is primarily focused on Islamic teaching. They have previously professed they would like to see hudud law introduced in Malaysia, which includes highly primitive and extreme punishments like amputations and stoning. Until this latest round of party-hopping, it seemed that the leaders of PAS would never achieve senior political posts, as they did not have enough support. Their core strength is in the north and northeast coast of Peninsular Malaysia. The new Cabinet lineup, however, includes three PAS politicians as ministers.
In accordance with the Federal Constitution, The Agong named TS Muhyiddin as Prime Minister based on his belief that he had the most support of members in Parliament. However, Tun Mahathir refuted that completely, claiming that in fact he had the support of the most MPs. He tried to see the Agong to show "evidence" of this support, but was declined an audience with the YDPA (Yang di-Pertuan Agong). The real test will come when parliament reconvenes, where there may be a vote of no confidence for the new coalition.
The planned next sitting of Parliament was delayed for two months until May 18th, and it is fairly certain that both parties will be spending quite a bit of time endeavoring to gain support from the MPs. It is not clear who will come out best in this, but there are certain to be some who will again change sides with promises made for future positions and, some say, for financial incentives.
There was a lot of concern that Muhyiddin's new partnership with UMNO would see some of the party's leaders –who are facing criminal charges– being given senior positions in the new government. In total, 31 ministers were appointed to the Cabinet, eight more than the previous government.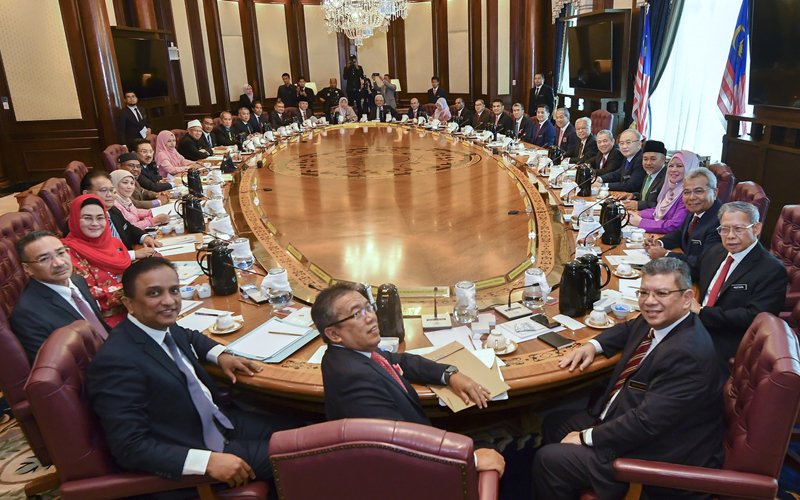 For some Malaysians, the whole party of UMNO is considered tainted by the 1MDB corruption scandal as most people believe they were all aware of what was happening, what with the global publicity given to the 1MDB scandal before the government was brought down.
With three PAS officials in the Cabinet now, it is not yet clear what impact that will have. Their addition to the Cabinet is definitely cause for alarm for many Malaysians, given their fundamentalist views that many believe have no place in a secular Federation. For example, the Sisters of Islam and many more Malaysians who have been pushing hard to ban child marriages in the country was appalled at the appointment of Siti Zailah – a member of PAS – as Deputy Minister for Women, Family, and Community Development. Siti Zailah recently seemed to be defending the depravity of child marriage by tweeting a thread of so-called statistics showing child marriages were carried out more by the non-Muslim population, apparently rather missing the point that child marriage is morally wrong, regardless of who engages in it.
Previously, UMNO had opposed the key positions of Minister of Finance and Attorney General being occupied by a Chinese and Indian, respectively, and the new line up has both positions once again occupied by Malays. There is only one Chinese minister and one Indian minister, and critics are understandably concerned about this lack of representation, given that over 30% of Malaysia's population are Chinese or Indian. Others have criticised the fact that most of the ministers are older (average age about 50) and only five are women.
In a break from tradition, the new PM did not pick a Deputy PM, but instead appointed four senior ministers to share the number two position. These are the Minister of International Trade and Industry, the Defence Minister, the Minister of Education, and Minister of Public Works. The new Minister of Trade and Industry is Azmin Ali, the man who played a key role in the political coup against the Pakatan Harapan coalition. The new PM has stated that if he is away, then Azmin Ali will head the Cabinet meetings which suggests he is considered the most senior of the four.
Now the whole country waits with bated breath to see how the latest government copes with the many challenges it faces, including the Covid-19 virus and related economic downturn.
---
"ExpatGo welcomes and encourages comments, input, and divergent opinions. However, we kindly request that you use suitable language in your comments, and refrain from any sort of personal attack, hate speech, or disparaging rhetoric. Comments not in line with this are subject to removal from the site. "
Comments