As 5 million Selangor residents face a new wave of water cuts, Malaysia's Minister of Environment and Water told reporters today (19 Oct) in a press meeting that he expected water supplies to be restored within 24 hours. This is the second major disruption happening within a week, and after Air Selangor announced on Saturday that 686 areas would be directly affected due to a burst pipe at the Sungai Selangor water treatment plant Phase 1. Minister Mr. Tuan Ibrahim Tuan Man went on to say that at the press briefing that his ministry, together with other enforcement authorities are working with Air Selangor to investigate the source of the pollution.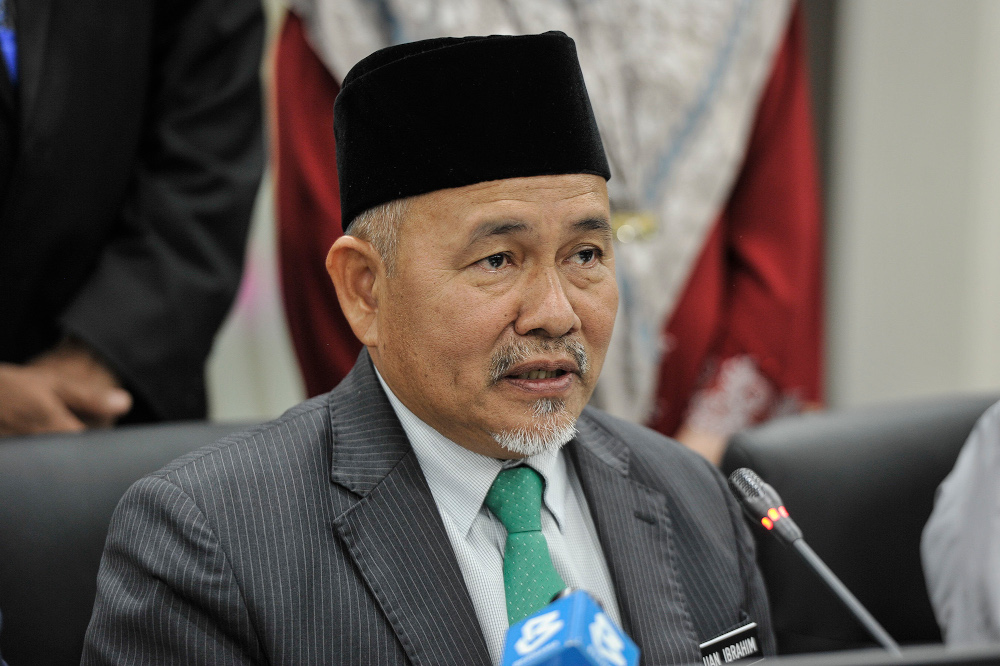 Oddly enough, Mr. Tuan Ibrahim compared this particular incident to the one that happened in early October at Sungai Semenyih and claimed that "This time, it is not as serious as last time," although 5 million people are currently affected during a second bout of CMCO restrictions. The very avoidable situation he was referring to was the earlier Sungai Semenyih pollution that recorded a Threshold Odour Number (TON) of 9.
He goes on to say:
"We are expecting the four Water Treatment Plants (WTPs) to resume operation in another one or two hours and thereby restoring water supply to about five million consumers in 24 hours. We have identified certain areas (as the source of the pollution) but it is all in factory areas.

We noted the pattern. It always happens at late night or weekends and I believe the criminals are committing the crimes at these times when surveillance is at its lowest. Because river areas are not being watched all the time, these crimes always are done late night, early morning, or on weekends."
Mr Tuan Ibrahim insisted that his ministry is serious about punishing those who are found responsible for the recurrence of water woes. "We are working really hard to ensure these criminals are punished and we will not compromise when it comes to punishing them. We only hope that as the ministry, we will be able to take action effectively against these criminals," he said during the press conference.
It remains to be seen what exactly was meant by "hoping" to take action with such a serious, and recurring problem.
The current odour pollution which has led to the shutdown of the Sungai Selangor Phases 1,2, and 3, as well as the Rantau Panjang water treatment plant recorded a reading of 3 TON and 1 TON respectively. According to United Kingdom-based Water Research Center, the TON of pollutant in water can be determined by adding a volume of unpolluted water into a volume of polluted water, and then divide the total volume by the volume of polluted water.
The more water needed to make the odour undetectable, the higher the TON reading.
An official statement from the Ministry of Environment today included that Air Selangor had activated an Emergency Reaction Plan (ERP) to deploy immediate assistance to residents affected. The ministry also informed the press that "early" investigations found that solvent odour detected in the polluted water was similar to that of the pollution that happened in Sungai Semenyih and Sungai Gong. They also added that separately, over 336 million litres of water from an alternative source has been pumped into the river in order to facilitate a flushing process.
Additionally, the Selangor Water Management Authority announced today that the four water treatment plants were forced to shut down because of strong odour pollution. This comes after last month's Sungai Gong pollution, which is a tributary of Sungai Selangor, that caused unscheduled water cuts in the Klang Valley for several days, affecting up to 1.2 million homes.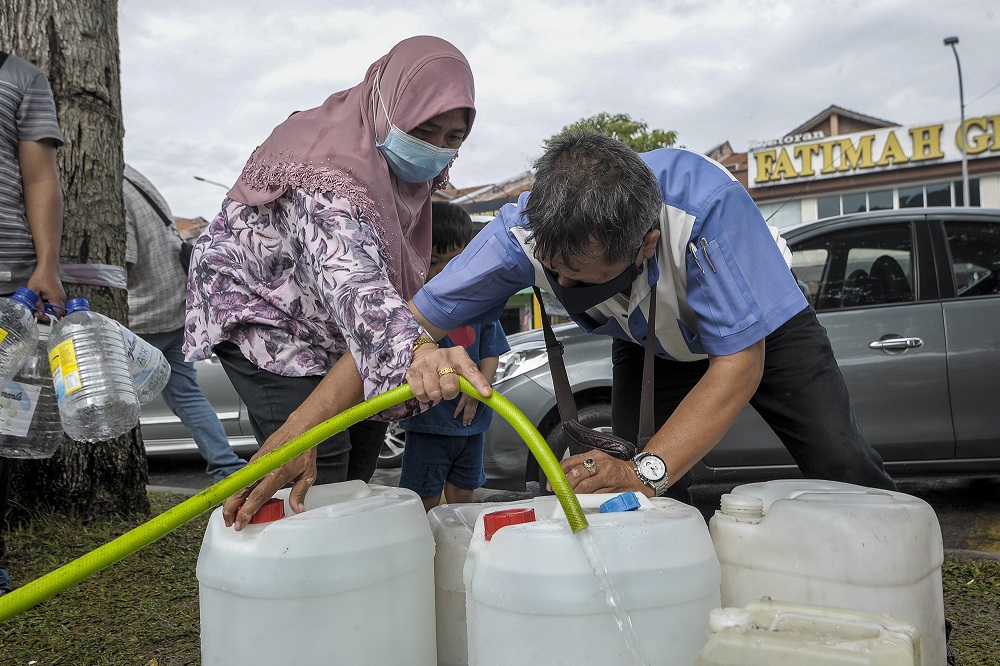 Many of the affected residents who were interviewed by reporters lamented on being caught completely off guard by a second round of water cuts so soon after the last one. Those in the Klang Valley interviewed by CNA said they were caught offside by the two rounds of water cuts so close to each other.
When questioned on what was being done to avoid further water cuts due to pollution, Mr. Tuan Ibrahim informed the press that his ministry will be adding more "monitoring devices" and surveillance officers on the ground.
What's disconcerting is, shouldn't these dire measures have already been put into place after it happened the first time? Unfortunately, the minister informs everyone today that "The allocation for these improvements will be included in Budget 2021. But for your information, we currently have an Early Warning System at our water treatment plants for pollution to ensure operations are halted immediately when pollution is detected."
He also says that it is all part of a "long term plan" and his ministry and relevant water authorities are working on securing alternative water sources should another incident take place. However, he adds that the search for alternative water sources would take possibly up to three years as there was "no immediate solution to the problem."
Aside from being the current Minister of Environment and Water, Tuan Ibrahim Tuan Man is also the Deputy President of the Malaysian Islamic Party (PAS), the ruling government party of the deeply conservative state of Kelantan, famously known to be plagued by water problems since 1990.
Resource credit: Channel News Asia



" ExpatGo welcomes and encourages comments, input, and divergent opinions. However, we kindly request that you use suitable language in your comments, and refrain from any sort of personal attack, hate speech, or disparaging rhetoric. Comments not in line with this are subject to removal from the site. "



Comments