Take a rewarding journey to this small town in Pahang that's known as Malaysia's El Dorado.
I freely admit I have a weakness for trains, so when I read some years ago that there was once a train line on Malaysia's East Coast, I sat up and paid attention. It operated in and around a place in Pahang called Sungai Lembing, a mere blip on the map. Subsequent journeys to this part of Malaysia didn't take me within a railway sleeper of this place, a town so obscure that I had to constantly look it up to remind me of what it was called. Covid has resulted in some unusual behaviour in the past year, including, before the latest round of travel restrictions, seeking out places less well-known, such as Sungai Lembing.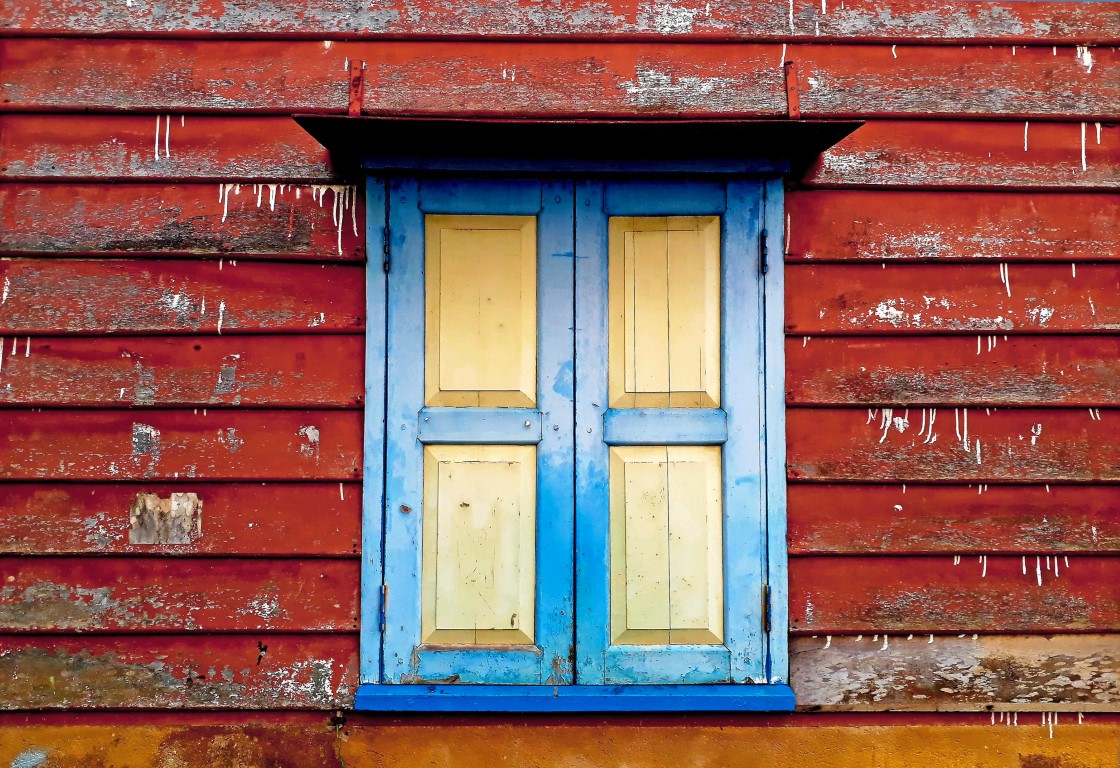 The reason my travels hadn't taken me anywhere near Sungai Lembing was revealed when I finally located it on a map. I discovered it is situated at the end of a remote road to the forested northwest hinterland of Pahang, some 40 km from Kuantan and thus, rather than being a place you can stop by en route to another destination, visiting this town requires a purposeful journey.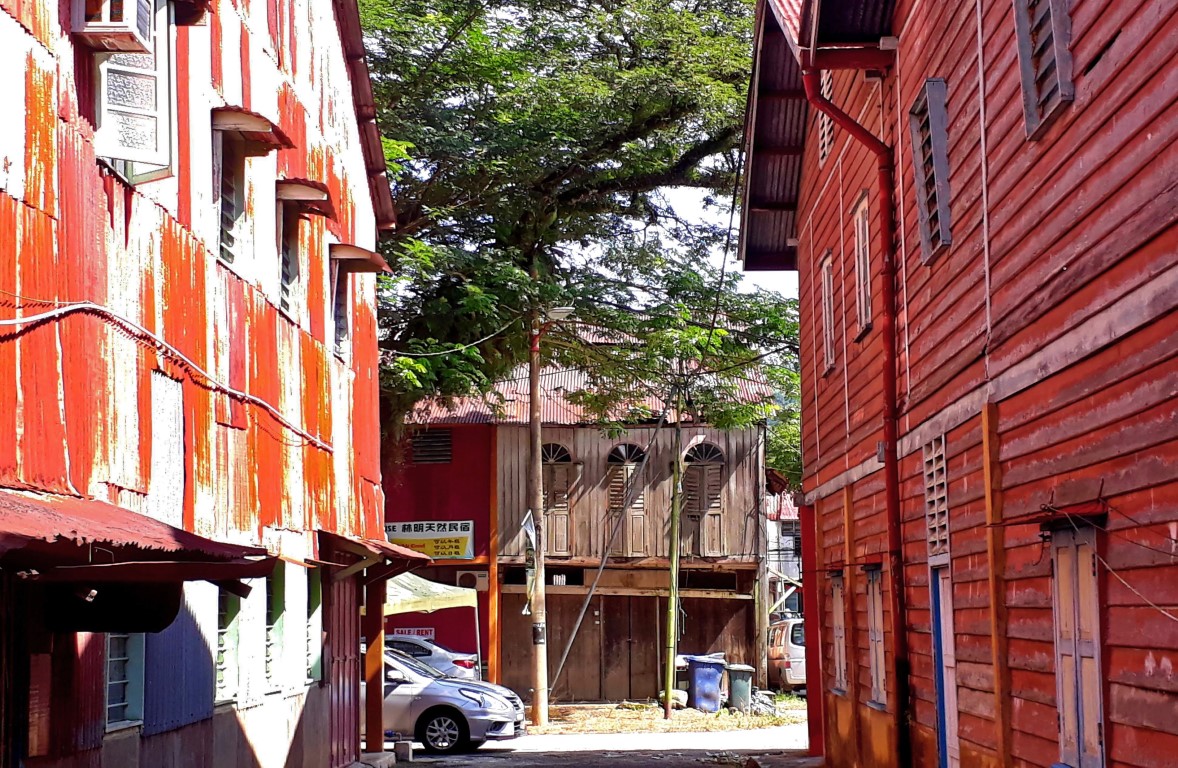 Toying with the idea of doing just that, my research indicated traces of train tracks, tin, and a township often referred to as the El Dorado of the East. References to a 'cowboy town' didn't make it sound overly appealing, but I started to warm to the place as I read between the lines.
Its role in growing the economy of colonial Malaya was something that also captured my attention. Like the Kinta Valley in Perak, Sungai Lembing blossomed with the discovery of alluvial tin and then, later, a massive lode of tin ore was unearthed. While tin had been used for centuries in Malaya to make jewellery and coins, it wasn't until the development of the humble tin can that the metal began to be exploited on a more commercial scale, both here and in other parts of the world.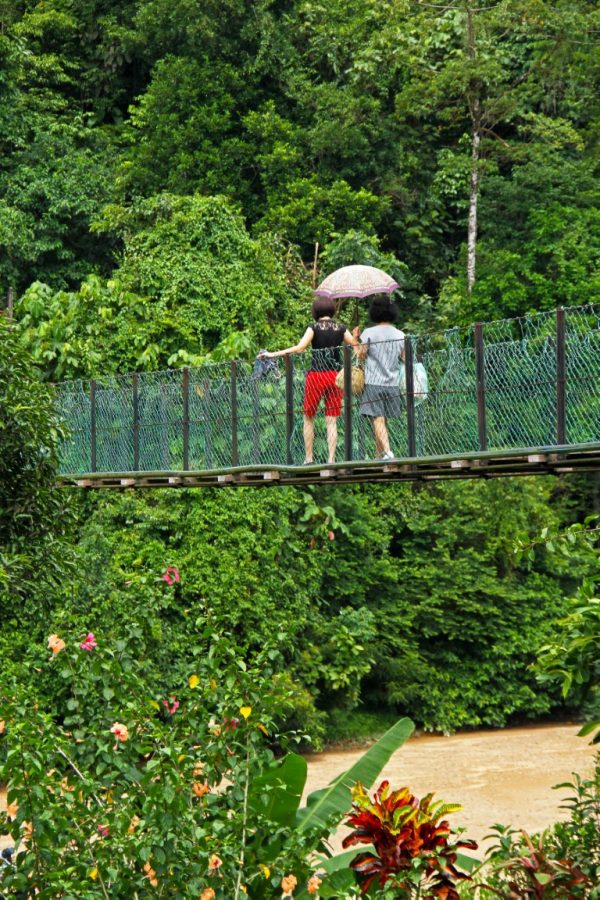 TIN SELLS TOWN
As an aside, without food, there would be no life. This is all too obvious, of course, but the way we grow, harvest, store, transport, preserve, and consume food is forever changing, and the development of Malaya was closely linked to the way food was preserved and transported in the 19th century. After visiting the Kinta Valley, I was aware that simple technological advances such as the tin can changed the way people lived. Tin-plated cans enabled food to be preserved and transported over long distances, and even then, it could be stored for long periods without the food inside spoiling.
Humans have always been interested in preserving food because, once it deteriorates, it's useless. In a wonderful book called At Home: A Short History of Private Life by author Bill Bryson, the history of food preservation and presentation is one of the many fascinating topics discussed. Salt was one of the first substances used to preserve meats and other foods, while spices followed, and as Bryson notes, "A very big part of the history of the modern world is the history of spices." Asia, especially the Spice Islands, became of interest to several European powers as early as the 15th century. It was their spices that attracted interest in the region, with ports like Malacca (Melaka) becoming an integral hub in the movement of produce from the region to Europe.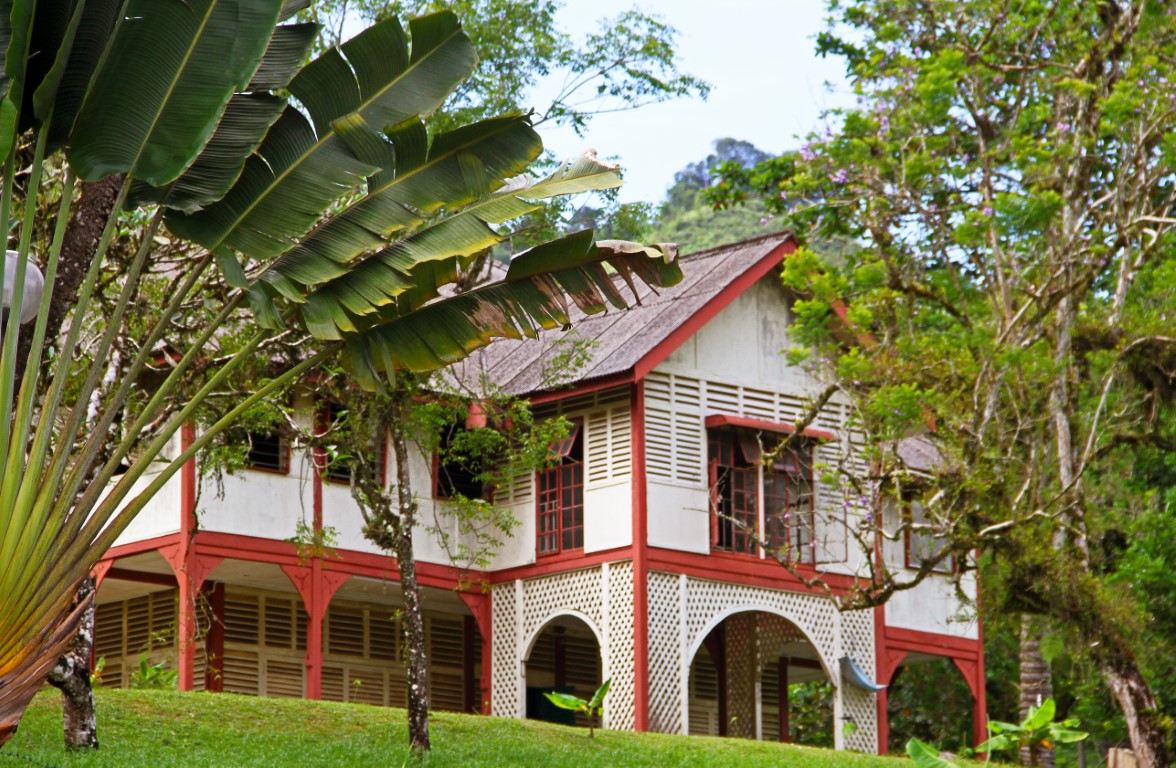 There are many things we take for granted, and Bryson makes reference to ice and its role in preserving food. Now imagine this: Blocks of ice from the Great Lakes once cooled the summer beverages of people living in London. In 1844, the Wenham Lake Ice Company of Massachusetts opened a store in the Strand, London. Securely insulated (encased in sawdust), chunks of ice from the lake were transported to London and other parts of the world for the wealthy to pop into their beverage of choice. While not a successful operation, ice was also imported from the USA to Singapore by Hoo Ah Kay better known as Whampoa after the district he migrated from in China (Singapore's Whampoa housing estate is so named.) Later, refrigeration and canning enabled a whole range of perishable products to be moved around the globe.
Having taken all this information on board, I bundled the family in the car and headed across the Titiwangsa Range to Sungai Lembing on a quest for knowledge.
TIN TUNNEL
I initially headed to Tai Pei Tong and the opening of one of the tunnels. There is an entry fee, and facilities are limited but fascinating. The highlight is a short and rickety rail journey into the darkness of a tunnel. Passengers sit in a repurposed tin ore skip for the 60 m-long journey into the mountain. Upon arrival, there are various displays and information boards on the mine and the activities undertaken to extract the ore.
So, I had finally discovered my rail line and travelled on it into the tunnel. It wasn't exactly what I had anticipated, and its discovery frankly posed more questions than answers. I had read that apart from the tracks into and through the mine, there was a line outside the tunnel entrance.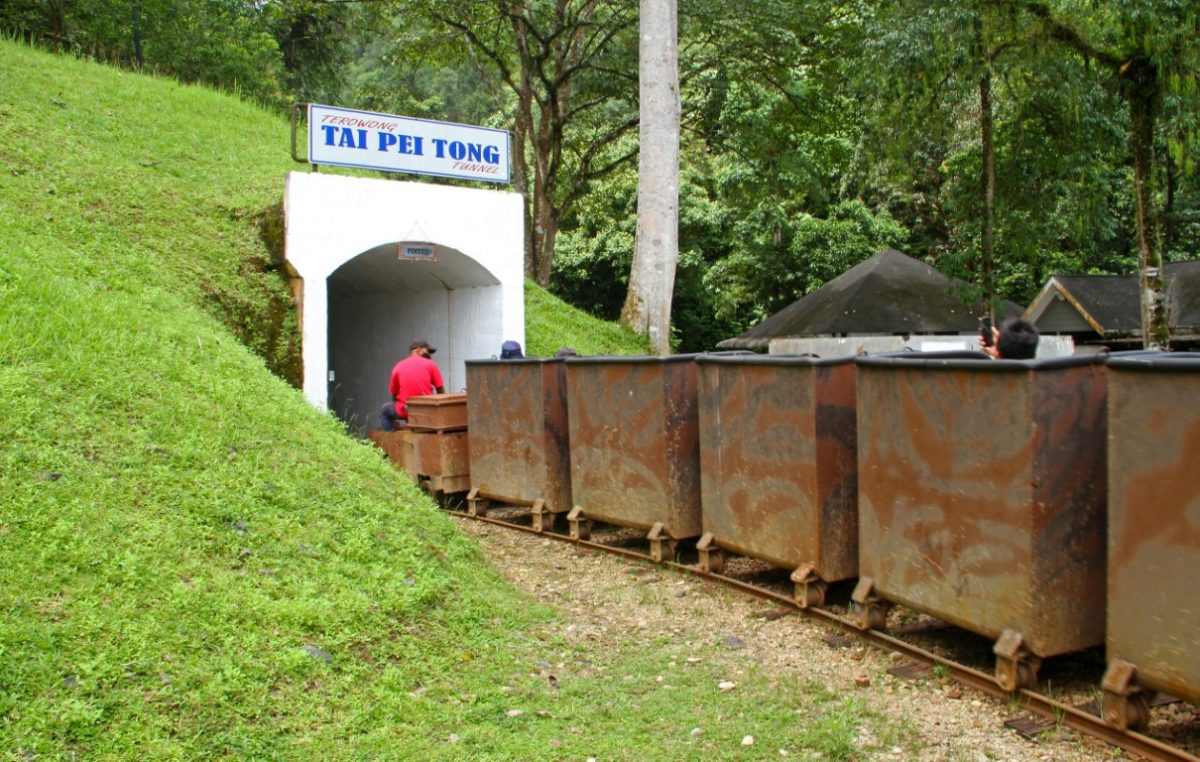 Photographs suggested this to be true, and it would be good to know how far the line ran. There was some suggestion that the tin was exported first by small boats downstream on the Kenau River and onto the Kuantan River before being shipped overseas from Kuantan facing the South China Sea. Perhaps the railway extended from the mine to a river location and traces of it could be explored on my next trip to Sungai Lembing.
TIN TOWN
During its peak, entry and exit to the tin town was carefully policed. Maybe the authorities didn't want residents leaving with their pockets lined with tin. It appeared that either life then was well-controlled or that the miners and their families were well-looked after in a community that was almost self-sustaining. There was a school, post office, a padang where cricket was played, recreation clubs (one for the colonialists and a separate one for Asians), a hospital, places of religious worship, a cinema, and housing with free electricity and water. There was even a duty-free store called Gudang where mine employees could purchase smart imported products such as Polo shirts and Brut toiletries, much to the envy of other miners in the country who were crying out for the latest from the West. I imagined miners fronting up for a shift deep underground in their smart new Polo outfits and reeking of Brut aftershave.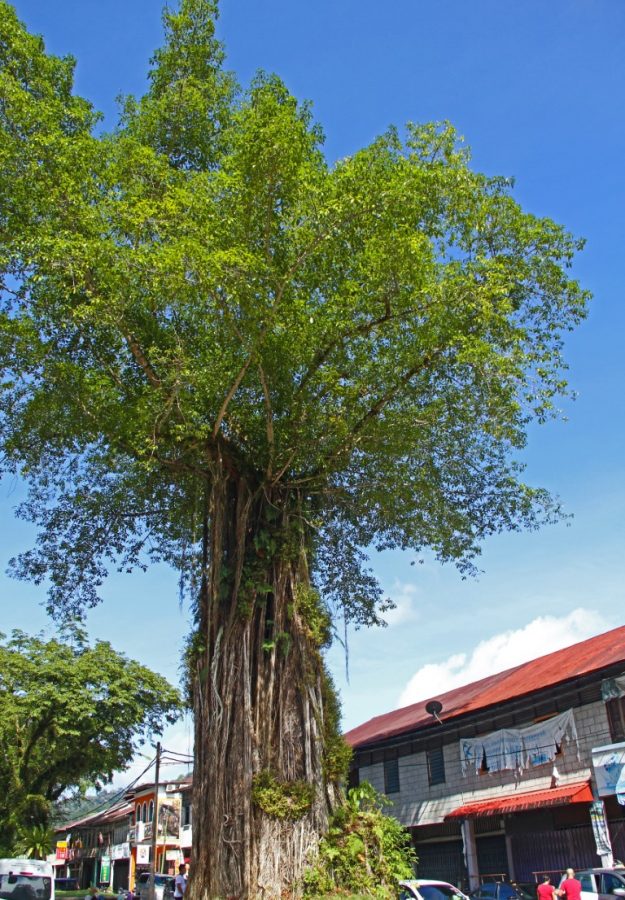 Wandering the main street was quite rewarding. Creatively named Main Street and divided into north and south, the street is dominated by a towering strangler fig tree in the middle of the southern end. Many buildings are constructed from sheets of corrugated iron painted in rich hues that are made more dramatic by their various phases of rusting. Others are made from timber and also covered in decorative colours. There is a food court near the tree and at the weekends, an open air market extends over some of the back streets but with nothing uniquely local to warrant a special shopping journey.
There are sufficient restaurants, stalls, and cafés at which to refuel, with mee Jawa the most famous dish. Reasons for its notoriety are hard to pin down, as it tasted – at least to me – like many other equally filling and tasty noodle dishes offered throughout Malaysia. Another famous noodle shop is located on the opposite of Kenau River and accessed by the Kolong Pahat suspension bridge. Bak kut teh is another reason for visiting the town.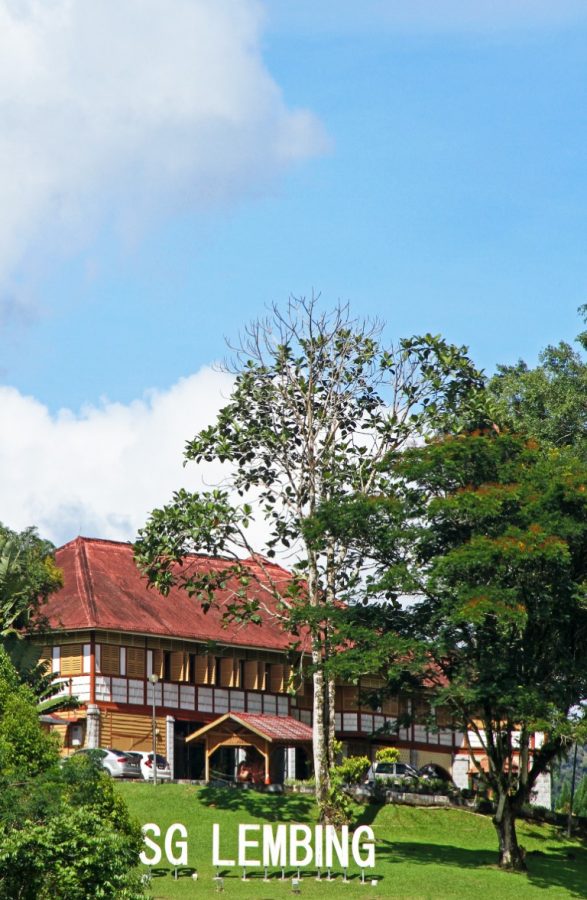 SATELLITE ATTRACTIONS
Two popular tourist attractions in the town are Rainbow Waterfall and Panorama Hill, but these are recommended for early morning visits by those who stay overnight in the town. Panorama Hill is best climbed in the pre-dawn darkest to gain sight of the sun rising above cloud-lined valleys. The waterfall, meanwhile, requires precise timing for the brief window of opportunity to capture a rainbow that forms from the rising water droplets of the waterfall. Local knowledge is advisable for both experiences.
On the way from Kuantan to Sungai Lembing, you will pass Gua Charas and Panching Waterfall. Gua Charas is a large cave complex that is sacred to both Hindu and Buddhist worshippers, with religious sites for both located deep within the cave. There is a demanding climb to the cave opening, but it's well worth the effort. The waterfall is impressive, and the pools below often become swimming holes for the locals at the weekend. Sungai Lembing on the whole is also popular at this time, so is best visited during the week when there are few visitors around. While tin is no longer mined in the town, some clever tourism pursuits could possibly turn the town back into the El Dorado of the East.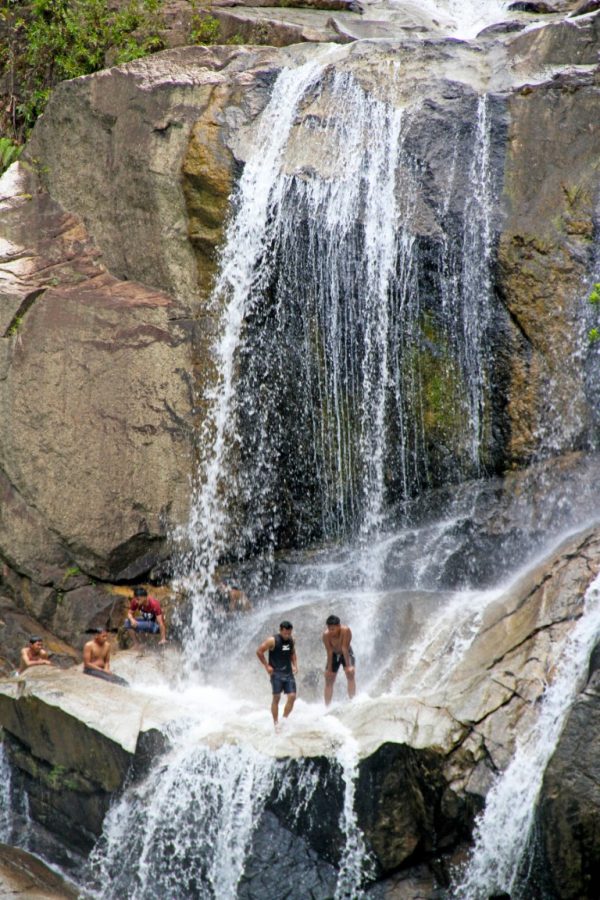 TRAVEL FILE
Getting There
Sungai Lembing is some 40 km northwest of Kuantan. From Kuala Lumpur and the East Coast Highway, it is best to take the Gambang exit onto Road 222. Shortly afterwards, head along Road 2 towards Kuantan, turn left onto Road 1490 and then left again onto Road 231, which leads all the way to Sungai Lembing.
Accommodation
While I did not stay in Sungai Lembing, I was somewhat staggered with the range of accommodation options here, from campsites to homestays and boutique hotels. There are no international brands yet, but plenty of options such as Casa Hill Resort (casahillresort.n.my) and Lake Castle Homestay (T: +6013.868 6868). Repurposed cargo containers feature in a few properties.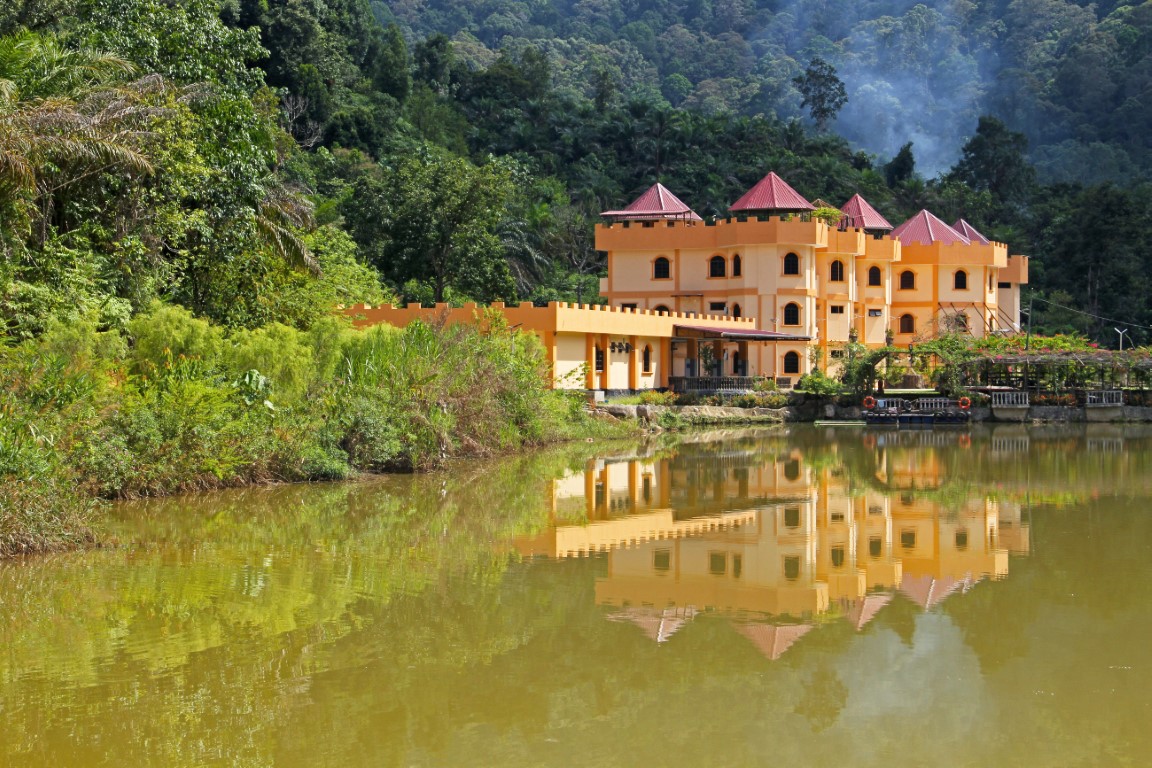 ---
"ExpatGo welcomes and encourages comments, input, and divergent opinions. However, we kindly request that you use suitable language in your comments, and refrain from any sort of personal attack, hate speech, or disparaging rhetoric. Comments not in line with this are subject to removal from the site. "
Comments