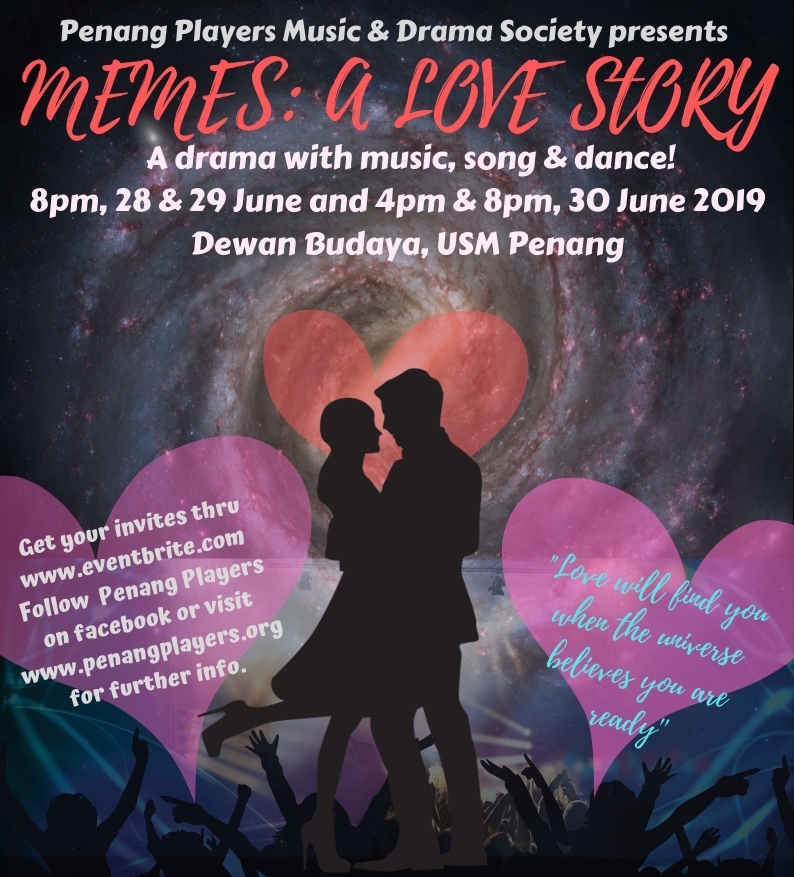 When
:
June 28 @ 8:00 pm

-

June 30 @ 10:00 pm
Penang Players Music and Drama Society presents 'Memes: A Love Story.' The name of the production is a play on words created by the talented group that make up Penang Players,  along with music and songs performed by the Penang Jazz Society, and dance choreography by Studio Pentas. The play is an entertaining take on the emergence of love between an unlikely couple, Adam and Eve, performed by Ivan Gabriel and Ida Suhaini. Showcasing the prodigious talents of more than 50 individuals, the performers will be weaving their magic on stage for 3 days from 28 – 30 June 2019.
Written and Directed by Jay Menon, Music Direction by Jerome Quah, and Dance Choreography by Aida Redza. Book now and support local art and artists.
For ticket bookings and other details, follow Penang Players on Facebook or log on to www.penangplayers.org.