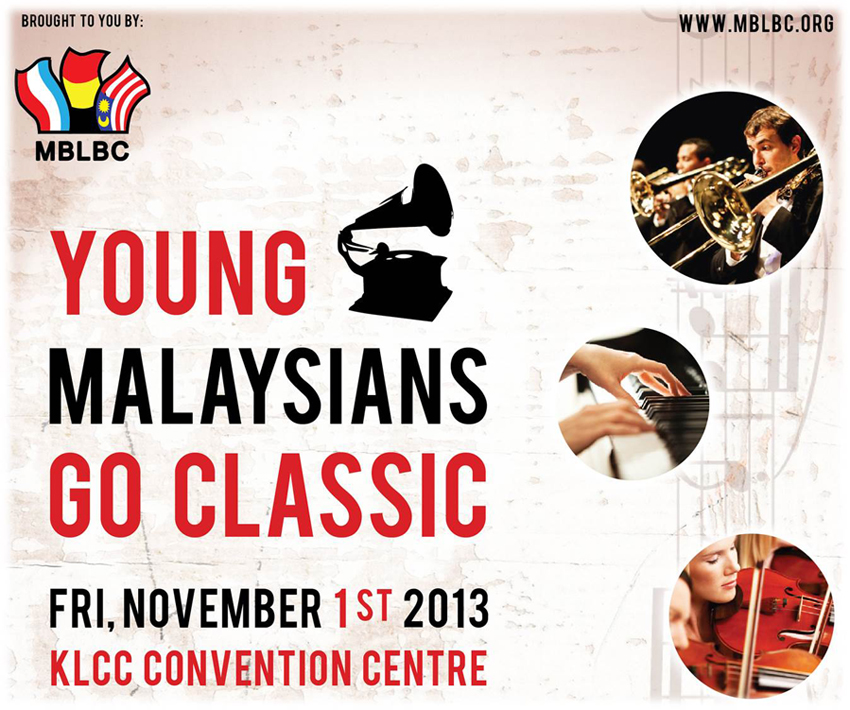 Join the Malaysian Belgian Luxembourg Business Council in celebrating their King's Day with a unique musical spectacle!
As part of their Corporate Social Responsibility programme, MBLBC members will provide an opportunity for young Malaysian artists to perform professionally on one of the country's largest stage. Musicians and singers from across Malaysia will come together to perform in a sensational one-time-only concert, bringing you some of the most beautiful music ever written for a philharmonic orchestra.
Headed by Malaysian Philharmonic Orchestra Associate Director Kevin Field, the performers will take you on a musical adventure along modern classics including the soundtracks of Harry Potter, Batman, Les Misérables and Hero Suite.
Before the show, you will be invited to enjoy some exquisite Belgian delicacies flown in just for this special occasion. Consumption vouchers can be redeemed with each ticket at the event.
Don't miss this extraordinary night!
Find more information on Facebook, www.mblbc.org, or call 03 4108 1282.
When:
Fri, 01 Nov 2013, 7.00pm – 10.00pm
Where:
Plenary Hall, Kuala Lumpur Convention Center
Comments