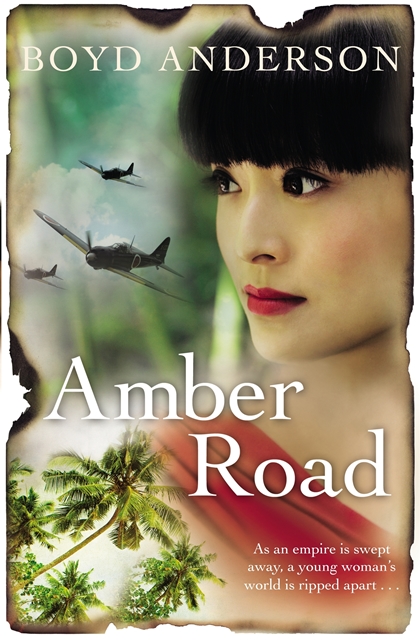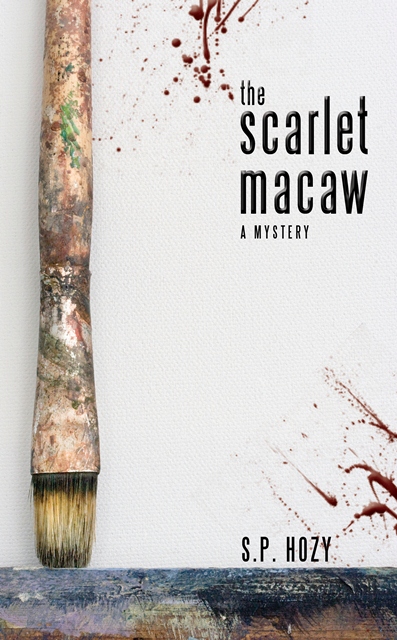 In the past, Penang and Singapore enjoyed a close association as 'Straits Settlements'. Frances Wilks explores the connections between the two islands through the work of two novelists – Boyd Anderson and SP Hozy (or Penny Hozy as she is known in Penang) – who have both recently published books set in historical periods in Singapore but who also have strong Penang links.
I caught up with Boyd Anderson when he was on a whistle-stop tour in Penang, talking about his fourth novel, Amber Road. It's a 'Gone with the Wind' blockbuster meets the Chinese of South East Asia. The novel opens on the eve of World War 2 and Singapore in as much in the grip of antebellum denial of reality as the Southern States of the USA were before the Civil War. 'The fall of Singapore was really the end of the British Empire,' says Boyd. 'It's of even greater significance than the fall of the southern states of the United States in 1865. It was the death of the myth of Western colonialism.'
Boyd loves creating female characters and he has made us irritated and fascinated in equal measure by with his beautiful, self-obsessed seventeen year old heroine, Victoria Khoo (aka Scarlett O'Hara). She's in love with the rich scion of an English mercantile family, Sebastian Boustead who's a just as refined and bloodless as Scarlett's great passion Ashley Wilkes. The Rhett Butler figure, Australian Joe Spencer, doesn't disappoint with his rough diamond edge though the ending of the novel is perhaps leaves the relationship between Victoria and Joe more hopeful than the ill-fated entanglement between Rhett and Scarlett. But, as with 'Gone with the Wind', the main character is really war and what it does to people of position and substance when they are forced to make compromises in order to survive.
Boyd and his wife, Oola, were sitting in the magnificent courtyard of the Green Mansion in Penang – now the Peranakan Museum. But in the past it belonged to Oola's great grandfather, Chung Keng Kwee, who arrived as a penniless Hakka in Penang in 1840, and died in 1916 as one of the richest men in Malaya. He became a 'King's Chinese' (the term for Chinese loyal to the British crown), was the founder and administrator of Taiping, was invested as a Mandarin in China and was even the head of a secret society. His descendants had houses in Singapore, though not in Amber Road, which is where much of the novel is set. Boyd has passion for research and has interviewed his wife's family connections in Penang and Malaysia to get an accurate picture of what life was like for the Chinese during the time of the Japanese occupation of Malaya. Oola, his wife, is more than a muse; she actively discusses the progress of Boyd's novels with him as the writing progresses.
While Boyd's narrative is straightforward and linear, taking us from beginning to end, S.P. Hozy's book, The Scarlet Macaw, is much more structurally complex. She loves to juggle several story lines and use different narrators because, as she says, 'a story isn't one-sided, we need to see things from different perspectives, and hear different voices.' Singapore is just as much a character in her novel as it is in Amber Road, but it is in fact the tale of two very different cities – the Singapore of 1920s and the Singapore of the present day. The Scarlet Macaw is also a 'crossover novel' – meaning that it combines elements of literary fiction with a murder mystery story.
'I like to send my characters on a journey' says Penny Hozy and her heroine, Maris, a Canadian painter, approaching forty, certainly goes on a voyage of self-discovery after the murder, of her mentor, art gallery owner Peter Stone. Maris's attempt to come to terms with this death leads her to uncover a case of letters and writings from the 1920's. The historical story, set in the early 1920's, describes the life of Annabelle, a young English girl who comes to Singapore to get married. He dies within three months of their wedding, leaving her pregnant. Both stories are interwoven and yet complement each other and the novel is a compulsive read, with many surprises along the way.
Penny is sitting with me on the terrace of her Penang apartment which overlooks the sea with a serene view to the Kedah shore beyond. She writes in the sitting room, with the bustle of life going on around her though she took frequent trips to stay with friends in Singapore in order to research the novel. She is already planning her fifth book, to be set in Hong Kong. Coincidently Boyd is also working on his fifth book, which will be set in Penang and Ipoh.
Both novelists came to writing after careers in advertising (Boyd) and editing (Penny) and both are in their 'second youth', which leads one to suspect that novel writing isn't just for the young, and that age and experience in life give the power to write absolutely cracking fiction.
Websites: http://www.randomhouse.com.au/books/boyd-anderson/amber-road
http://www.sphozy.com/
Source: Penang International October/November 2013
What are your thoughts on this article? Let us know by commenting below.No registration needed.
Read more:
Comments