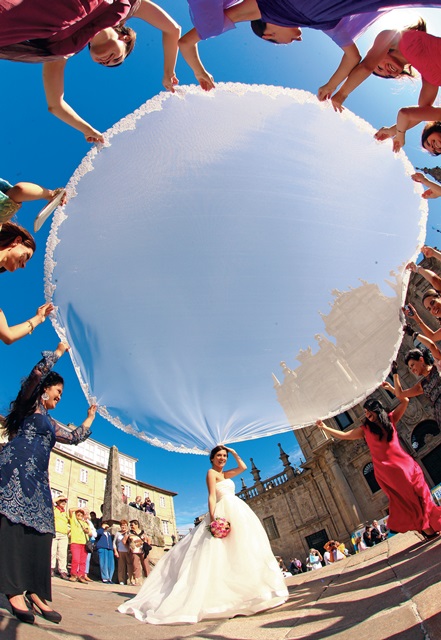 Being considered one of the best photographers in the world is a title to which few can lay claim. Manveen Maan speaks to one such photographer as he recounts his inspirational journey from a Malaysian fishing village to global recognition.
Life is full of unexpected twists and turns, and no one knows this better than acclaimed, award-winning international photographer, Zung. Born in a fishing village in Sekinchan, a rural area in Selangor, a series of events in Zung's life propelled him from university dropout to one of the most sought-after international photographers.
Kampung Boy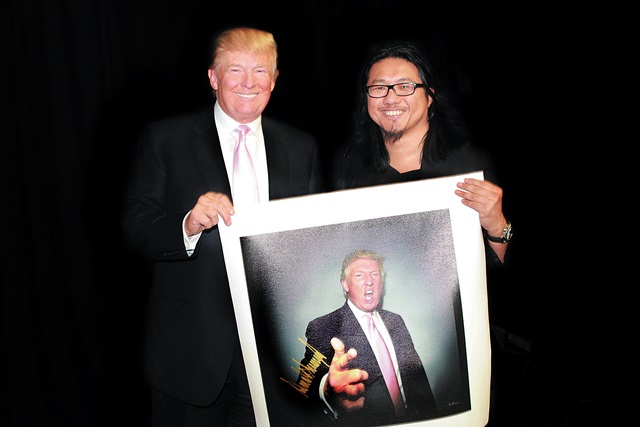 "Growing up, I always wanted to learn as much as I could," he tells me, over a steaming cup of coffee. "I excelled in school and was Head Prefect as well. I wanted to do my Masters in Engineering so that I could travel and see the world."
Planning for the future seemed like a good start, but Zung faced his first uphill battle at the age of 18, when his beloved older sister succumbed to cancer. "That was definitely a tough time for me," he admits. "But she became my inspiration then and still inspires me today."
Determined to live on behalf of his sister, Zung soldiered on, working towards his university dreams, all while pursuing his hobby of photography on the side. "At the time I was about 19 years old, and was entering as many photography competitions as I could," he says. "Eventually I came in first and won a digital camera, which was extremely precious to me at the time. I had no money to buy a computer to upload the images, but that camera was priceless."
An undergraduate spot pursuing engineering didn't come as a surprise, but the Asian financial crisis of 1997 did – resulting in Zung abandoning his dreams of a Master's degree and looking for a vocation to call his bread and butter. "I started taking photographs in clubs. I worked from 9pm to 3am and earned RM50 a week," he recalls. "It wasn't easy but looking back, I can now say that I received the greatest training in the toughest of places."
Zung's particular brand of photography – the so-called "Ninja" technique that he is now famous for – has its roots in his early days of learning the trade. "Clubs aren't the easiest places to take photos; you have to be quick, agile, and constantly on the move to make sure you get as many quality shots as possible," he explains. "I also had to travel 50 to 100 kilometres every day. Rain or shine, I would hop on my motorbike and head to work."
Working long hours for less-than minimum wage took its toll on the young Zung. "I was 21 years old and crying every single day," he says, shaking his head. "I can still feel the sharp pain from the early morning rain and wind cutting through my tears, as I rode down the highway from Nilai to Klang." But as it turned out, after the storm, there was a rainbow, and Zung did not need to wait long for his big break.
Moving Onwards and Upwards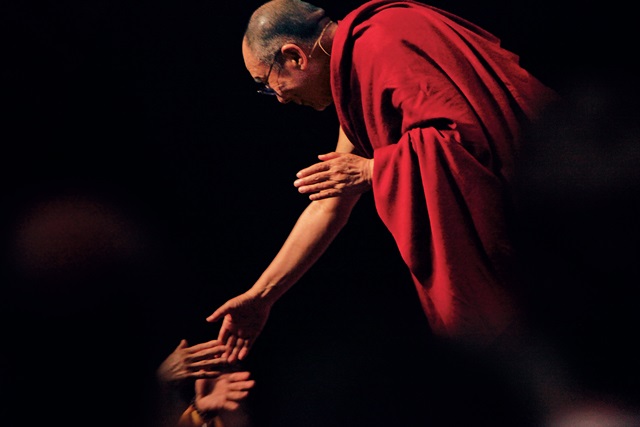 His determination and tenacity saw the enterprising Zung setting up his own company at the age of 24, and selling it soon after, as a birthday present to himself – to make up for all the years that he never had a birthday party. A stint with a British company a year later saw him living the high life – shooting at some of the top hotels in the world, and rubbing elbows with top executives for 10 months of his life.
"It was such a great time. I got to pursue my passion, live in 5-star accommodation and get paid in US dollars!" he quips. But the adventurous Zung still felt the need to get out of his comfort zone. A job in Singapore led to an opportunity to catch world-renowned life coach and motivational speaker Anthony Robbins in the flesh, and Zung jumped at the chance. At the seminar, he took pictures of the show, and later passed the images on to Robbins' bodyguards, as a keepsake from the event.
A week later, Zung received a phone call. "It was Anthony Robbins. He said he was calling about the job. I asked him what job he was talking about, and his response was, 'The opportunity to be my personal photographer.' I was stunned," he says.
That was the beginning of an international career, shooting some of the world's most recognizable figures in music, business, lifestyle and the humanities. "I got to shoot (tenor) Andrea Bocelli and the Dalai Lama, which was amazing. He has such a serene presence," he says excitedly. "Donald Trump was also fantastic to work with. He said I was the best photographer in the world which, of course, made me really happy."
Zung's high-profile photo shoots caught the attention of celebrities and members of royalty back home, thrusting the man behind the camera squarely into the spotlight. "I never expected my shooting style to attract high society, and never did any marketing associated with my company. It all spread through word of mouth," he says.
Go West, Young Man…And South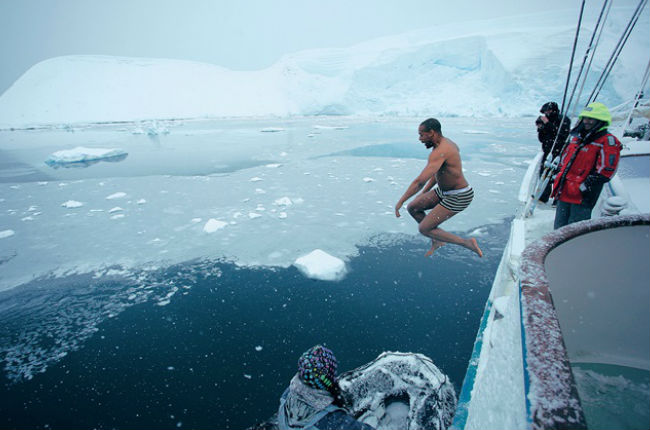 Despite his high-profile connections, Zung was still hungry for more. Not one to overthink things, Zung decided to embark on a six-week worldwide photography journey – the first of its kind anywhere in the world. It had the makings of a punishing schedule – starting in Singapore, then flying to London, followed by a stint in Las Vegas, a shoot in Santiago, and finally to Auckland, before returning to Singapore. "It was so tough, the jetlag was really difficult to deal with but I did it in the end," he says. "No regrets!"
If that wasn't enough, straight after the grueling expedition, Zung departed for the South Pole – a journey for which he had been training for over three years. "We spent 11 days on a boat, on terribly choppy waters which made simple tasks really tough," he admits. It took Zung and his team four days and four nights to travel from Ushuaia, the southernmost point in the world, on a journey wracked by storms, icy temperatures and seasickness. Once they reached the shores of the Antarctic though, it was all worth it.
On his groundbreaking journey, Zung has this to say about taking chances: "It's tough to be a pioneer. I learnt that if everyone goes in one direction, you take the other. It's a rough, lonely road, but is ultimately thoroughly rewarding."
Keepin' It Real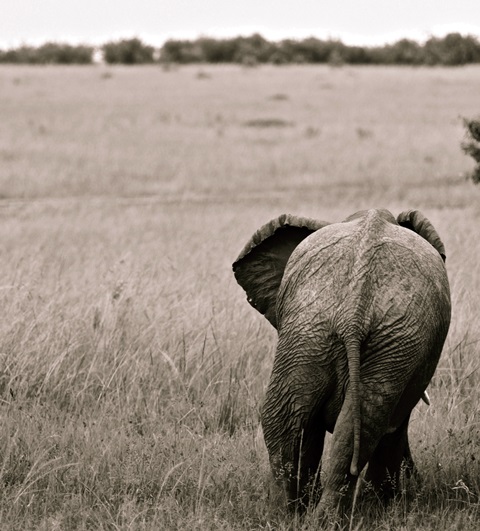 I ask Zung what he thinks makes his work so appealing to so many around the world, and his response was nothing short of unpretentious. "I think it's because I value simplicity. It's what is inside that matters. People often forget the beauty of life's simplicities and get too caught up with 'over-presenting' things."
Having spent almost every available minute learning new techniques and skills, Zung believes that the manner in which he captures a photo makes all the difference. "A great photo is made up of a body, mind, and soul," he explains. "The body is the camera, the mind lies in the art of photography itself, but the most important part is capturing the soul. A lot of photographers say that they capture moments, but you really need to capture the soul of a picture to accomplish this."
As for what the future holds, the everzealous Zung remains optimistic about his plans. "The best part of photography is also the worst part – your life is your work," he laughs. "But I have been lucky enough to travel the world, meet great people, and learnt to appreciate the beauty of life itself. Whether it was good or bad times, I learned to make it work. That, to me, is most precious."
Source: Senses of Malaysia November/December 2013
Read more:
What are your thoughts on this article? Let us know by commenting below.No registration needed.
---
"ExpatGo welcomes and encourages comments, input, and divergent opinions. However, we kindly request that you use suitable language in your comments, and refrain from any sort of personal attack, hate speech, or disparaging rhetoric. Comments not in line with this are subject to removal from the site. "
Comments