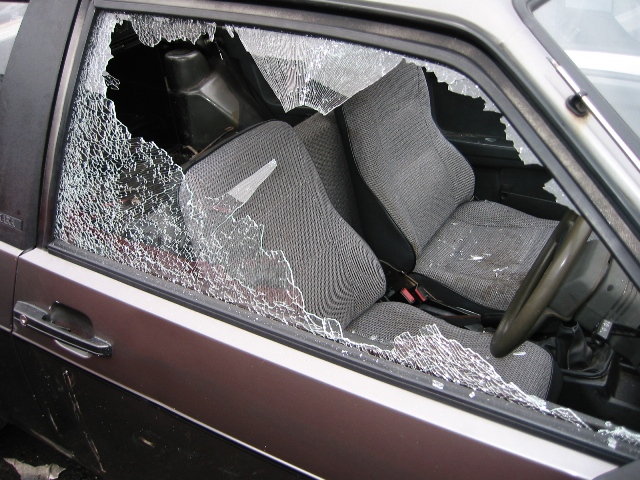 Snatch thefts and pickpocketing are the most commonly reported crimes in Malaysia – all of us are at risk. You should be aware that while you may become a victim of these crimes simply because you find yourself in the wrong place at the wrong time, foreigners may also be targeted because they can be perceived to be affluent.
Thieves on motorcycles or leaning out of car windows, typically snatch handbags, necklaces, and mobile phones from unsuspecting pedestrians. "Snatch thieves" on motorcycles have been known to drive through "red" traffic signals and onto sidewalks to steal valuables. Occasionally, motorcyclists smash car windows at stoplights and snatch the handbags or purses that have been placed on the passenger's seat. Victims have been dragged to the ground, severely injured, and even killed during some of these incidents. The thieves sometimes work in teams to distract victims while their partner(s) escape with their valuables.
Pickpocketing incidents commonly occur in crowded, urban environments such as shopping malls, market places, bars, and clubs. Thieves may take valuables from handbags, backpacks, and pockets in clothing, while the unsuspecting victim is distracted, often by their accomplices.
We can all take steps to avoid becoming the victim of a snatch theft or pickpocketing:
1. Be Alert of Your Surroundings
Be alert and aware of the surroundings. Walk against traffic, on the inside of the sidewalk, with handbags kept away from the street side of the curb. Keep a close eye on any moving vehicles, particularly motorcycles with pillion riders. Be cautious at busy intersections and when crossing streets.
2. Be Aware of How Your Carry Your Belongings
Be cognizant of how you carry a handbag, backpack, or parcel. Holding it in your hand beside you, or casually slung over your shoulder or behind you, makes you an easier target. Handbags should be held close to your body in front of you, and backpacks should be slung over both shoulders on your back. Be sure to fasten any closures on the bag.
3. Walk in a Group
If possible, walk with a group of people and avoid poorly lit streets, shortcuts, and narrow alleys.
4. Keep a Low Profile
Keep a low profile and avoid public displays of wealth. Do not carry large sums of cash or wear expensive, flashy jewellery. Leave any unnecessary identification documents (e.g., passport, home country driver's license, credit cards, etc.) at home. Photocopies of your passport photo page are normally sufficient if asked for identification by local police.
5. Take Note of Where You Place Valuables
Do not place your handbag or purse on the passenger's seat while driving; place any valuables on the floor or somewhere less accessible from the windows.
6. Keeping An Eye on Valuables in Restaurants
Do not leave handbags or mobile phones on top of the table at cafés, restaurants, or bars.
7. Keep an Eye on Your Belongings
Do not leave your belongings unattended, even for a moment.
8. Don't be an Easy Target
Oppotunastic criminals will usually search for easy targets. Maintain situational awareness and try to make yourself a difficult target.
If you are the victim of a snatch theft, you should release your valuables immediately, as snatch thieves have at times resorted to violence if resisted or confronted. Try to get the vehicle license plate number and a good description of the thief. Please notify the police immediately.
This information was kindly provided by the United States Embassy in Kuala Lumpur.
Source: The Expat Magazine April 2014

Read more:
What are your thoughts on this article? Let us know by commenting below.No registration needed.



" ExpatGo welcomes and encourages comments, input, and divergent opinions. However, we kindly request that you use suitable language in your comments, and refrain from any sort of personal attack, hate speech, or disparaging rhetoric. Comments not in line with this are subject to removal from the site. "



Comments