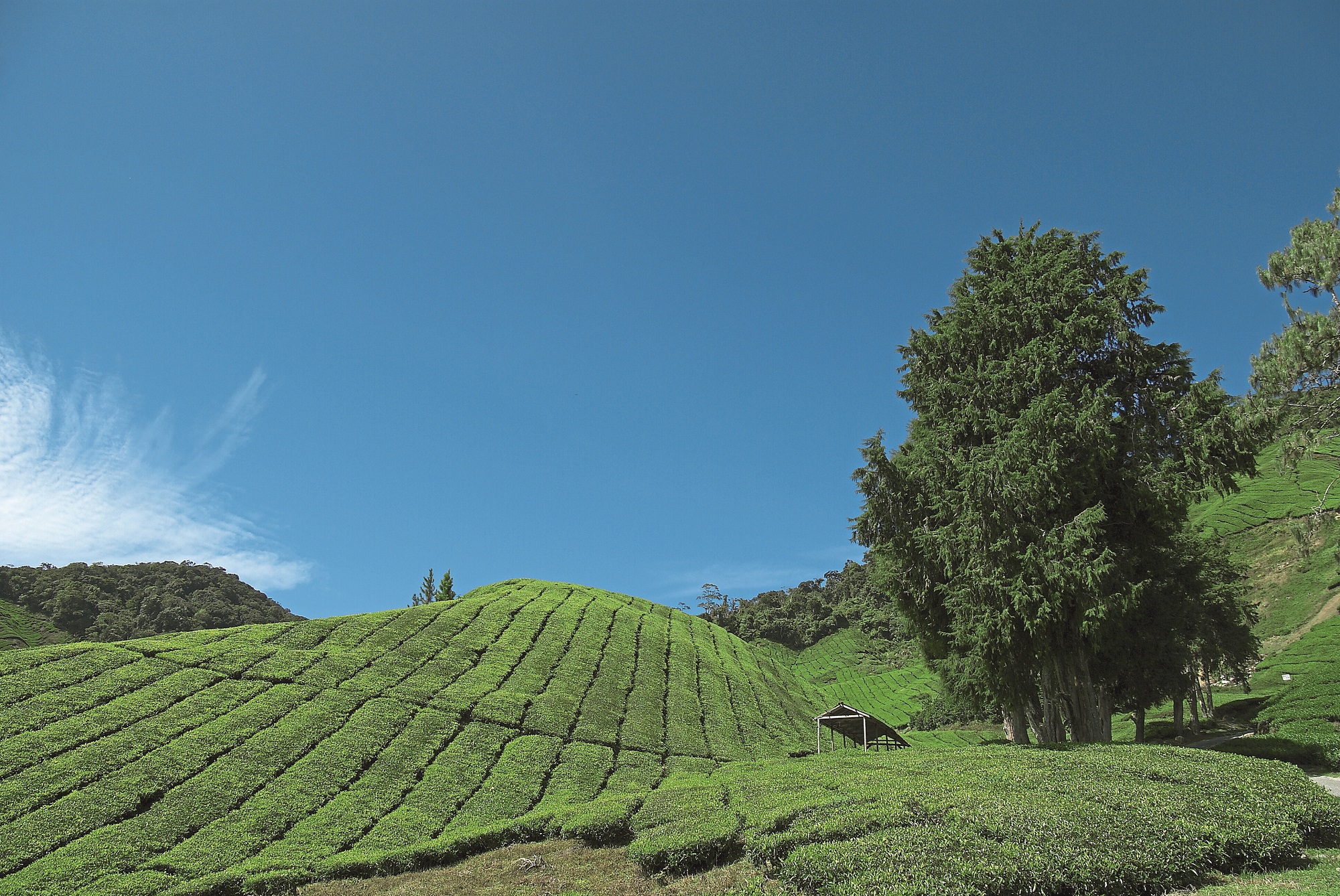 Today a popular escape for residents and visitors to Malaysia in equal measure, the Cameron Highlands were perhaps the Peninsula's original expat retreat, identified and developed by the Colonial British almost a century ago. Travel photojournalist David Bowden pays a return visit and finds the beguiling climate and picturesque mountains as appealing as ever.
While many expats living in Malaysia appreciate the year-round warm weather, seeking the occasional respite from the hot, humid conditions is something I'm sure is unanimously welcomed every so often.
If I correctly recall my high school geography, the cooler conditions are intricately connected to the adiabatic lapse rate, which, though it sounds impressive enough, basically means that the higher the altitude, the cooler the air.
Of course, just as you don't need a weather vane to know which way the wind blows, you need not hold a doctorate in meteorology to know that there are several cool, high altitude locations in Malaysia with the Cameron Highlands being the best known and most popular.
There are other such locations, too, such as Penang Hill, the hill station first chosen by heat fatigued colonialists. Fraser's Hill is the other well-known but less-visited location in Peninsular Malaysia and there are other cooling hill stations scattered across the region, from Shimla in India to Sapa in Vietnam.
Colonial Refuge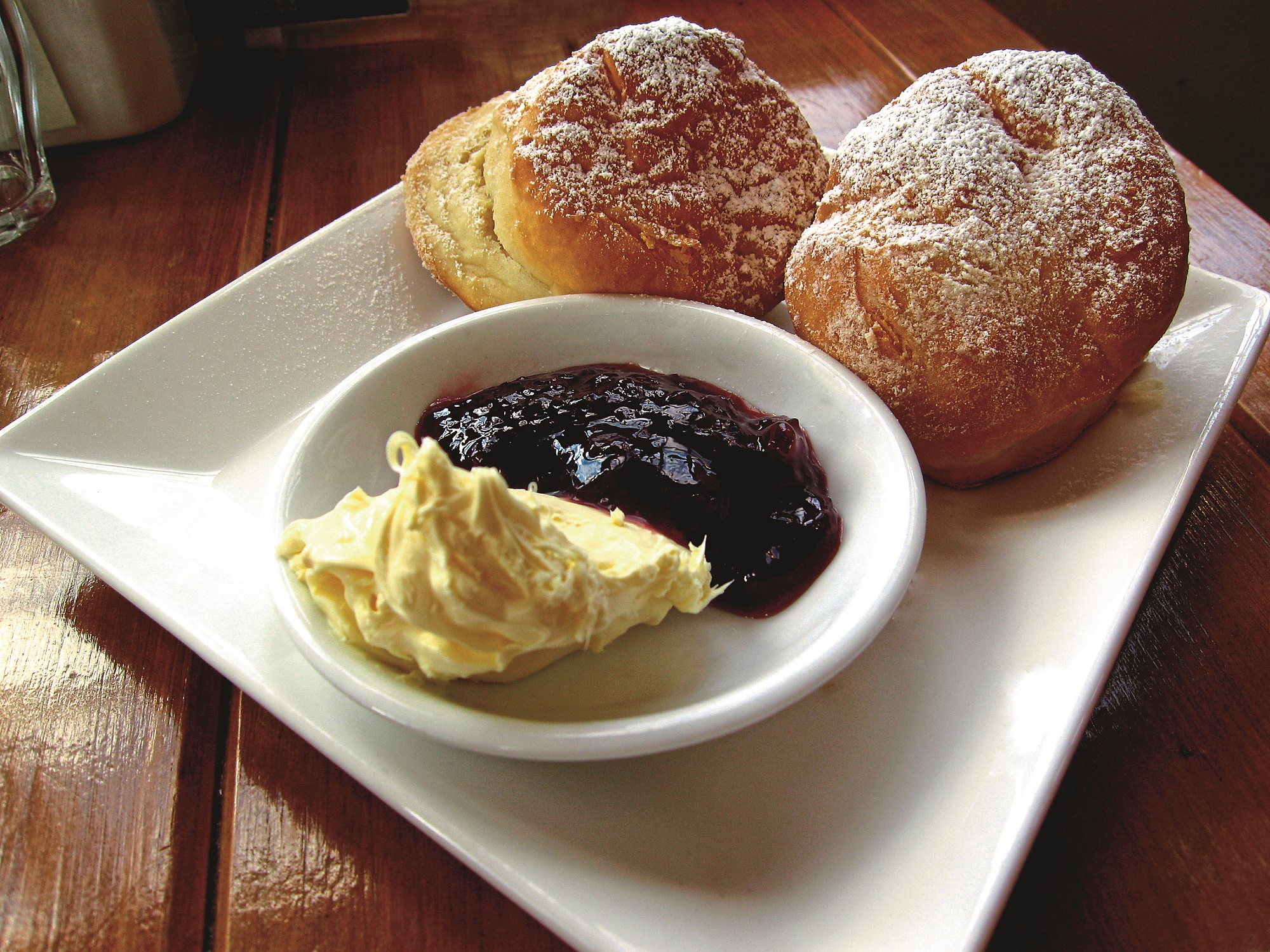 For those seeking a short break from Kuala Lumpur, a highland fling isn't such a bad idea with the Cameron Highlands offering more temperate weather, some Tudor-styled buildings, Devonshire teas, sprawling tea plantations, strawberry farms, and colourful flower gardens. The popular hill station has come a long way from its early days.
In 1885, a surveyor named William Cameron reached and subsequently described the 1,500m-high Cameron Highlands as a fine plateau with gentle slopes, shut in by lofty mountains.
His account was the first official record of the ascent on the mountainous range, although the local Orang Asli had been visiting the mountains for centuries.
Difficulties in accessing the area meant that it wasn't until 1925 that a settlement was proposed here, a tough task indeed during that era. Development of the highlands is, even to this day, limited due to the steep terrain and limited accessibility.
Sadly, this doesn't always stop the indiscriminate and illegal clearing of land here, with conservationists being ever-diligent and constantly concerned about the unstable slopes, river siltation, and forest destruction.
Mountain Mystery And Intrigue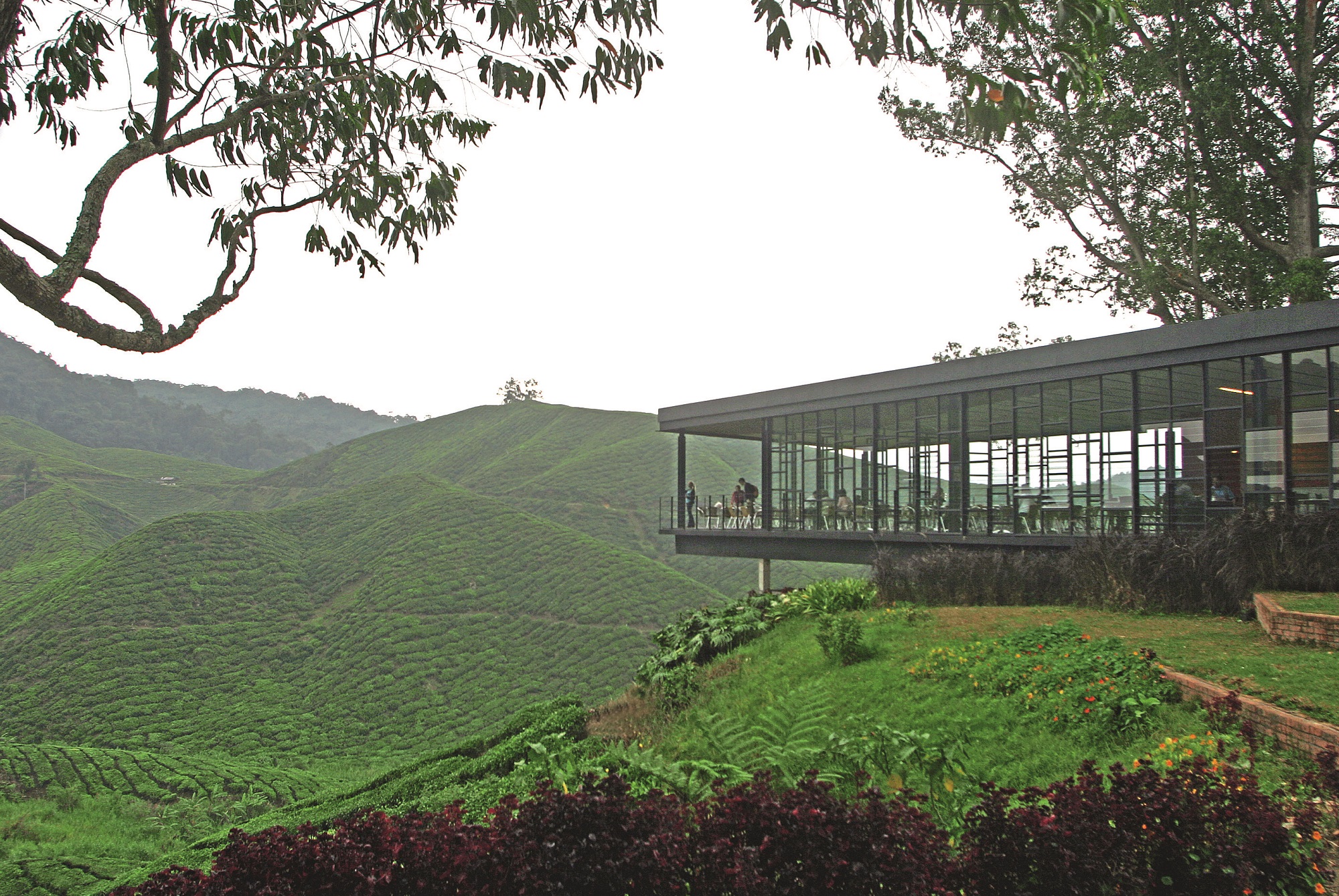 For some, the highlands are known as the place where acclaimed silk entrepreneur Jim Thompson went for an afternoon walk into the jungle in 1967 and never returned.
Mystery and intrigue have long been associated with his disappearance, books have been written, and 'experts' still proffer theories to explain his disappearance. These range from him once being an intelligence officer for the Americans to being a poor compass reader.
Decades later, no evidence shedding new light on his disappearance has ever been found. The only traces of Jim Thompson are now half-forgotten tales and a boutique named in his honour in the Cameron Highlands Resort.
Highland Living
While travel to the highlands allows tourists to visit flower, cactus, and vegetable farms, nature-based trips provide another dimension for those seeking a little adventure.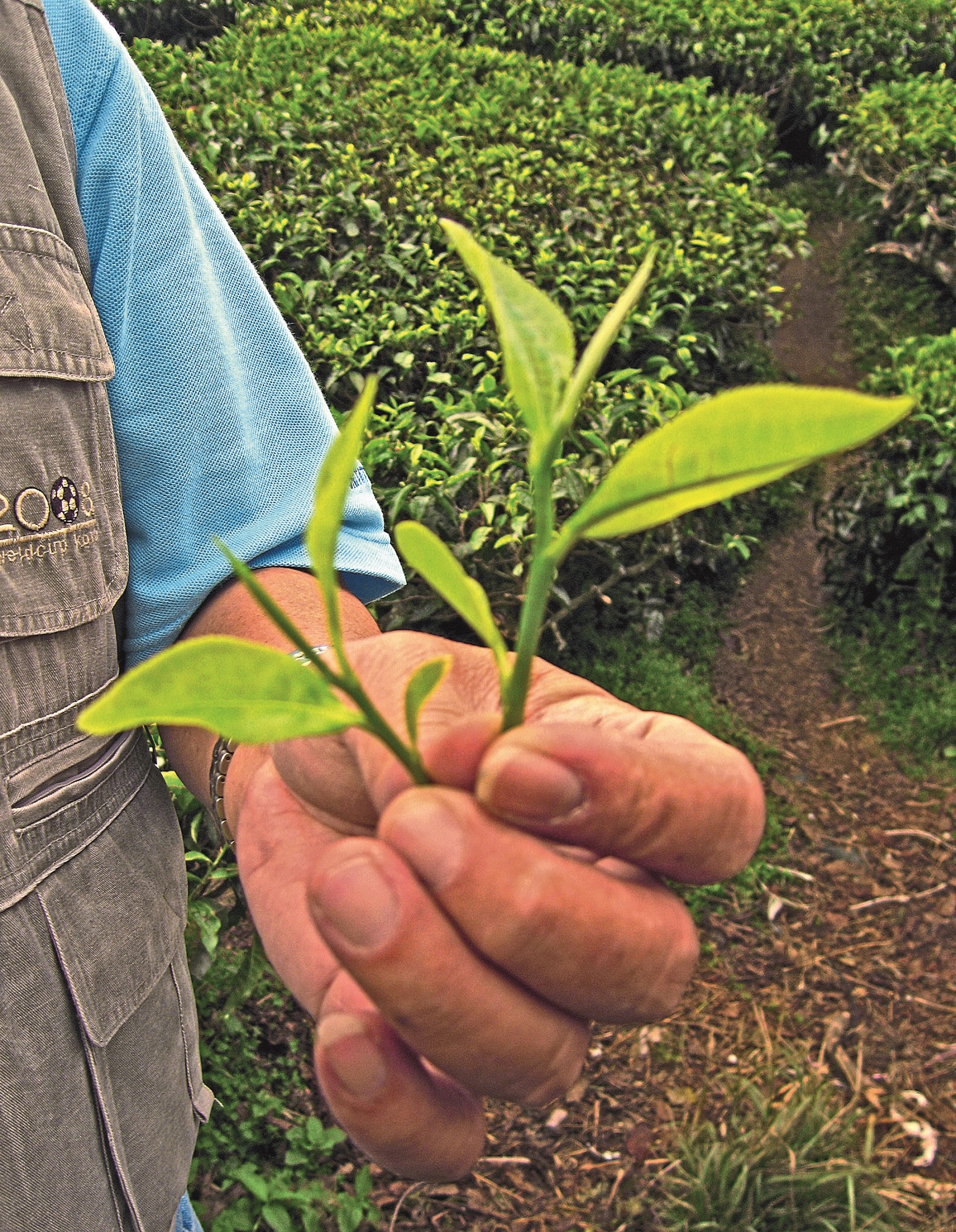 Of course, the Cameron Highlands are also well-known for tea, vegetables, and cool climate fruits, especially strawberries and blueberries.
One of the main tourist attractions is the Boh Tea Plantation which produces a Malaysian household favourite called Cameronian tea.
It's possible to visit their Sungai Palas Plantation just beyond the town of Brinchang.
Views from the approach road which winds its way up the valley are as spectacular as the tea is tasty however, there is a reproachful sign imploring visitors not to take photos; it's a pointless sign, as everyone does – and indeed should, as it helps promote the destination.
British-born and educated J. A. Russell established Boh Tea Plantation in 1929 and the estate still remains under family control. Today, the meticulously manicured plantation slopes look like the patterned skin of a reticulated python.
Traditionally, tea cutters with modified garden shears trimmed the outer leaves of the Camellia sinensis plants that blanket the steep mountain slopes. Today, many plants are trimmed mechanically but it's still possible to spot the occasional picker hand trimming the bushes.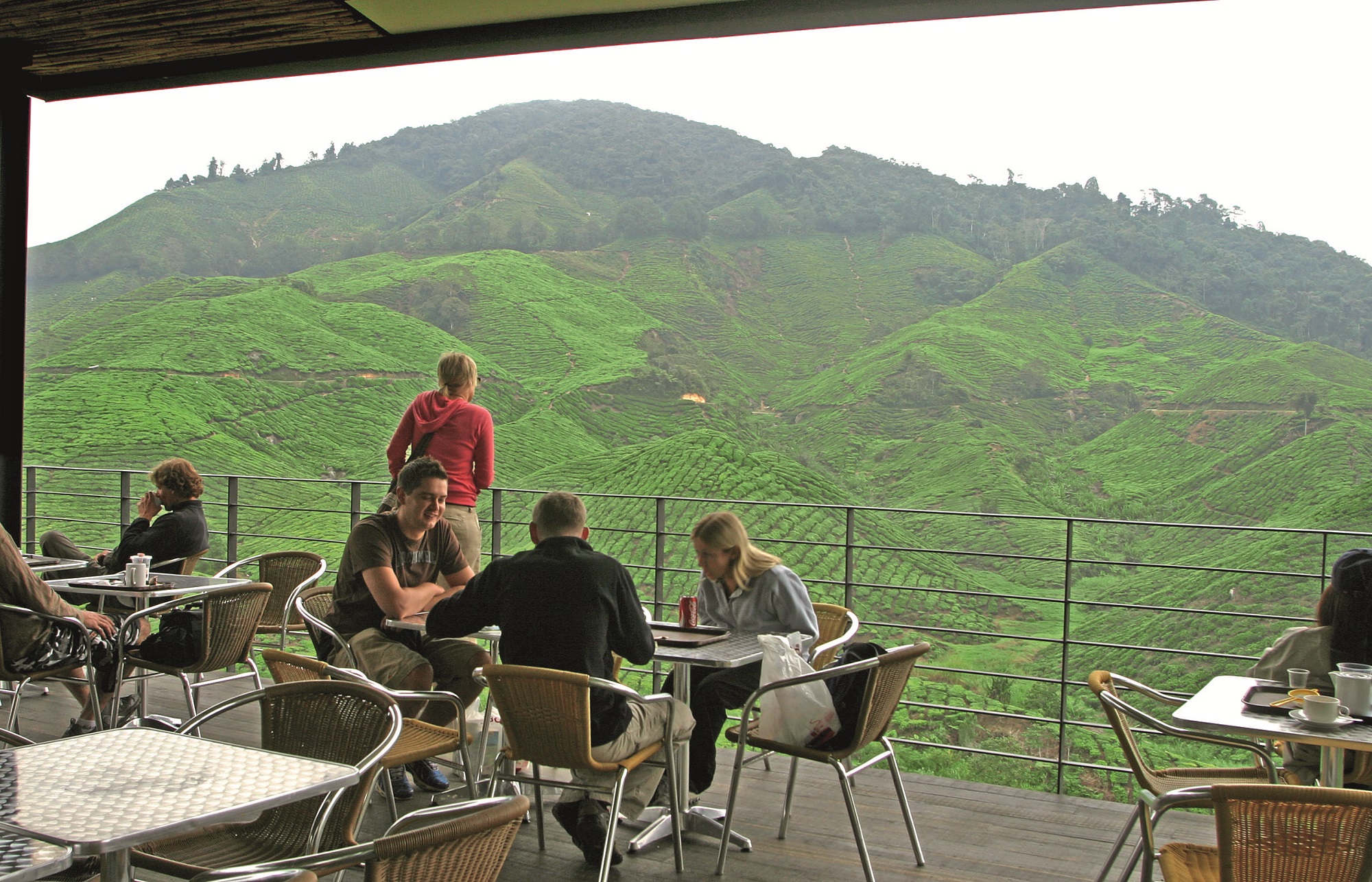 While the highlands are popular for walks through the montane forest, care needs to be exercised as the weather can change quickly, some trails aren't clearly marked and maps are sadly inaccurate. Unless you want to share the same fate as Jim Thompson, it's best to jungle trek with an experienced and knowledgeable guide.
Other recreational activities include playing tennis, bird watching, cycling and playing golf on a suitably challenging 18-hole course. Buying fruit, vegetables and flowers at prices cheaper than in Kuala Lumpur has always made the highlands popular.
Mountainous Mansions
There are a few large hotels in the highlands with Strawberry Park Resort and the Cop thorne Hotel being two of the largest. Several iconic smaller properties set the standard for those seeking something more exclusive.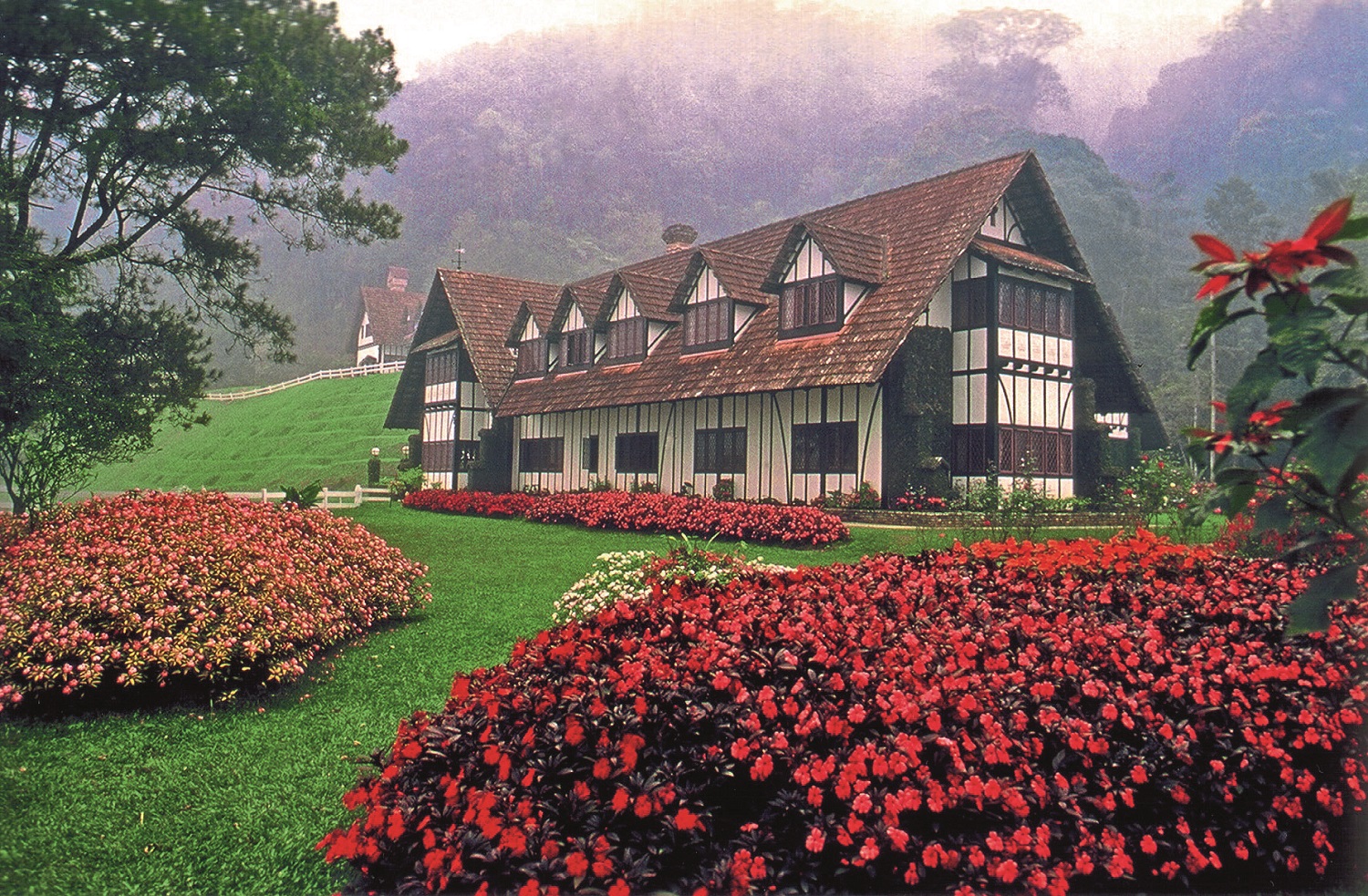 The Lakehouse, Cameron Highlands Resort,and The Smokehouse Hotel are as quintessentially English as they come, where traditional fare is served and the distinctly colonial vibe is both maintained and celebrated.
For those seeking relaxed and luxurious accommodations and an unhurried lifestyle, the Cameron Highlands Resort is ideal for a highland fling. Its leather lounges, open log fireplaces, brass fittings, and quaint light fixtures provide a reminder of a bygone era.
For an intimate, boutique-style resort with peerless charm and finesse, the 19-room Lakehouse is an outstanding choice that offers comfortable rooms fitted to a very high standard and outstanding service – even providing complimentary car washes!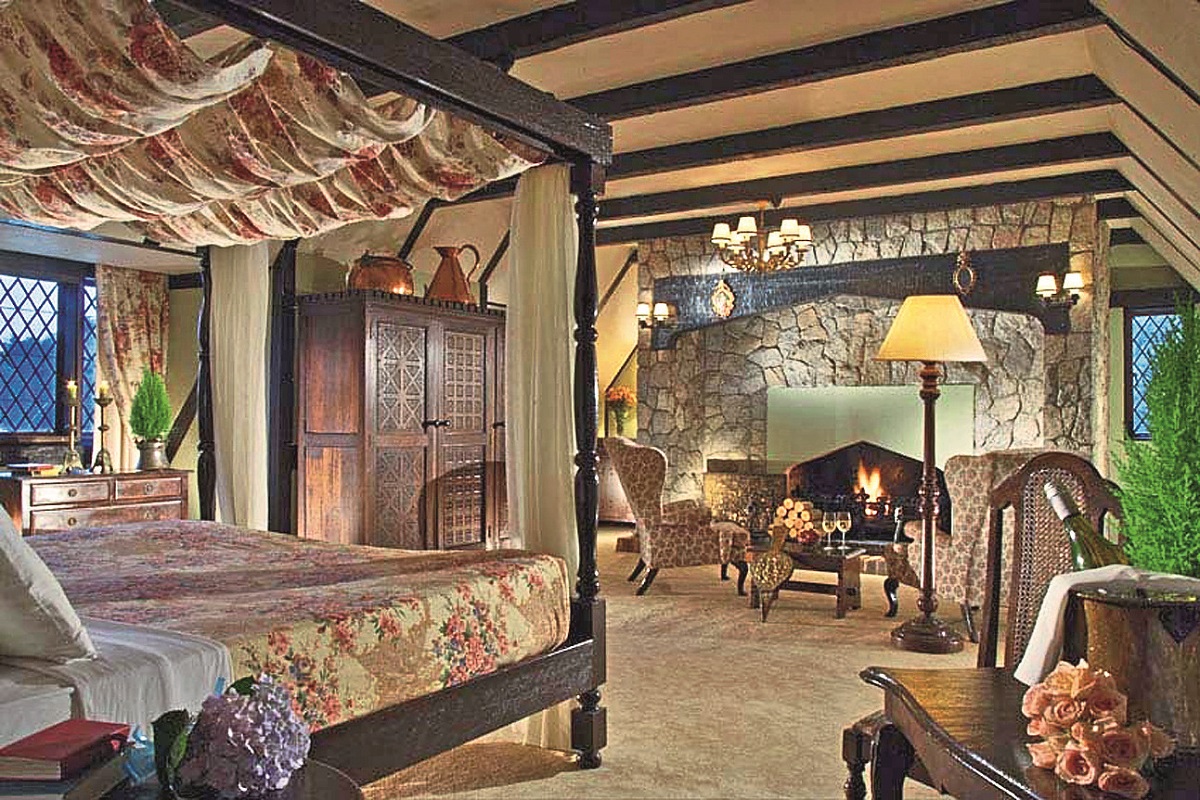 As part of the highlands experience here, Devonshire teas and pre-dinner drinks are available in authentically colonial settings in both properties and each evening a fire is lit to take the edge off the crisp mountain air.
At the Cameron Highlands Resort, Uncle Steven (Steven Oswald) provides soothing musical renditions on the grand piano and has become somewhat of a celebrity after Travel + Leisure magazine recently recognised the Jim Thompson Tea Room and Highland Baras one of the 11 best piano lounges in the world.
How this prestigious international magazine knew of Uncle Steven's playing each night in front of crackling fires in the secluded mountains of the Cameron Highlands remains a mystery of Jim Thompson proportions.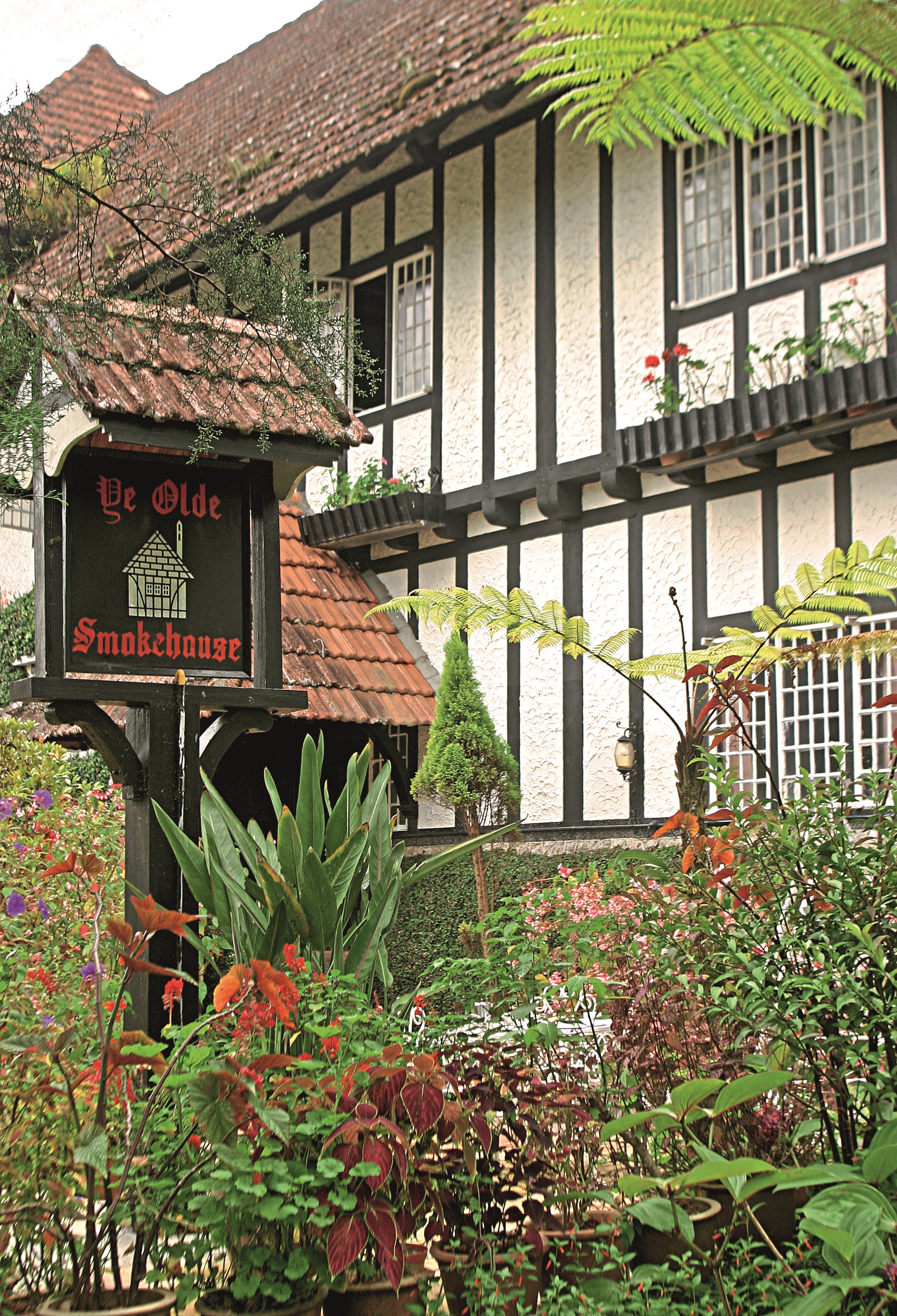 Apart from Uncle Steven tinkling the ivories while guests sip on a vintage Warre Port or two, the nightlife in the Camerons is low-key, but very restful as windows can be left opened to enjoy the cool, comfortable evening air.
The Long and Winding Road
While the road from Tapah is winding, it's a pleasant journey with some interesting attractions along the way. These include the popular roadside Iskandar Waterfall and several small communities where the Orang Asli people can be persuaded to demonstrate the use of hunting blowpipes.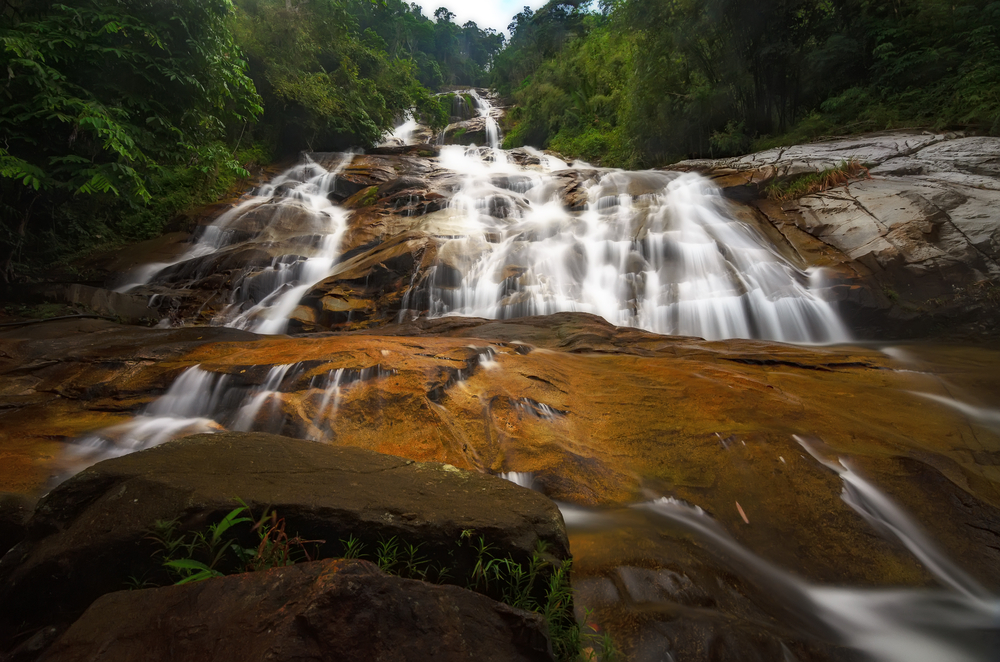 A more recently constructed road from Simpang Pulai eliminates some of the curves and bends, but accessing this road requires driving almost to Ipoh before taking the ascent, so is not really a time-saving option.
Whichever way you choose to reach the highlands, there will almost certainly be a point along the way where you'll be struck by the satisfying realization that you can comfortably switch off your car's air conditioning!
Malaysia's hill stations have been peaceful retreats for decades and any changes here have been subdued, although things do seem to be changing. Such changes are perhaps inevitable, but refreshing mountain air will always appeal, as will the range of cool climate activities.
Getting There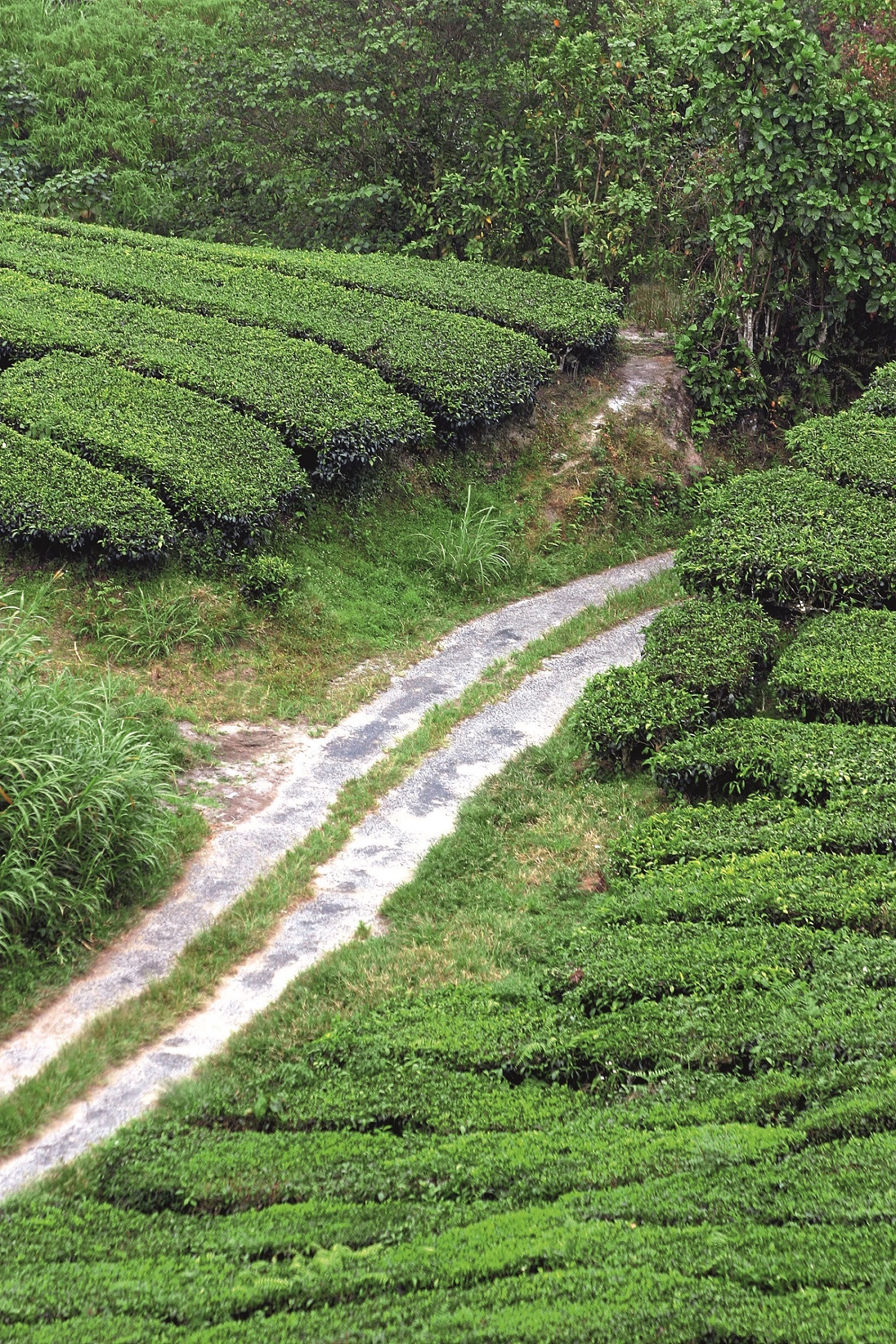 This is a driving destination of approximately 200km (a 3.5-hour  journey) from Kuala Lumpur via the old road (turn off at Tapah) or the new road via Simpang Pulai just south of Ipoh. The travelling time is about the same; the latter is longer in terms of distance, but less circuitous than the old road.
Drive up one and down the other to compare the roads. From the highway, it is about 60km uphill driving and while it's a scenic route, the road is serpent-like and narrow and caution is needed on some of the near-blind corners.
Where to Stay
Cameron Highlands Resort (www.cameronhighlandsresort.com), The Smokehouse Hotel (www.smokehousehotel.com) and The Lakehouse (www.lakehousecameron.com).
This article was originally published in The Expat Magazine which is available online or in print via a free subscription.
---
"ExpatGo welcomes and encourages comments, input, and divergent opinions. However, we kindly request that you use suitable language in your comments, and refrain from any sort of personal attack, hate speech, or disparaging rhetoric. Comments not in line with this are subject to removal from the site. "
Comments