Entertainment
12 books by Malaysian authors you might like to read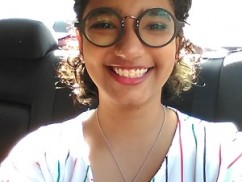 This article is part of a regular ExpatGo editorial series on books, authors and reading in Malaysia and around Southeast Asia. To see more articles in the same series go to the reading series section.
Compilations, essays, historical fiction and more – this is a list of books by Malaysian authors that you might like to read, either to while away the hours by the beach or to immerse yourself in the essence of Malaysian living.
1. Life's Like That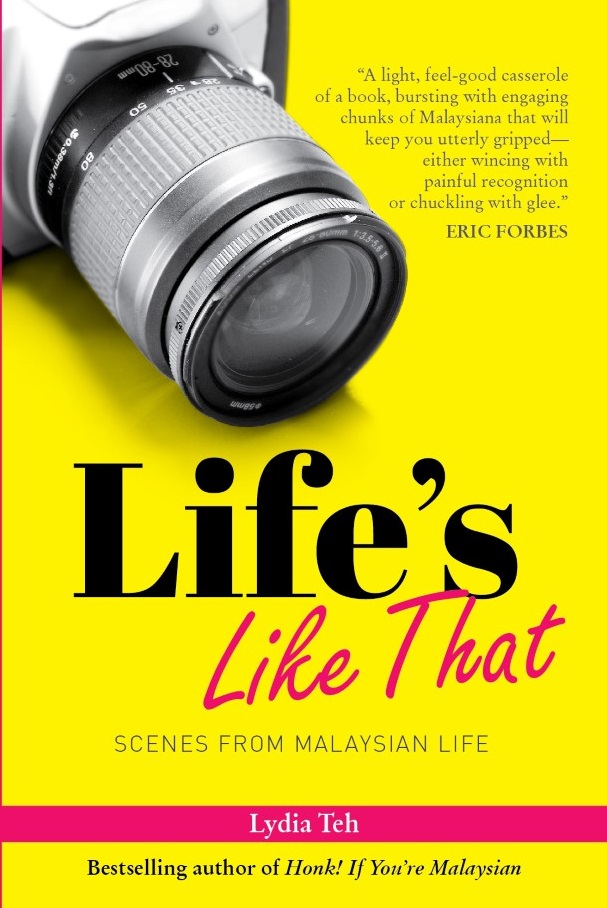 Author: Lydia Teh | Genre: Non-fiction
Diving in to the the Malaysian culture, Lydia Teh captures the essence of being a Malaysian in this witty and honest compilation of amusing meditations on the complexities of Malaysian living.
Lydia Teh wrote her first book in 2001 and has written eight books since then, including the best-selling Honk! If You're a Malaysian.
Read review on GoodReads
Get a copy from Amazon
2. The Gift of Rain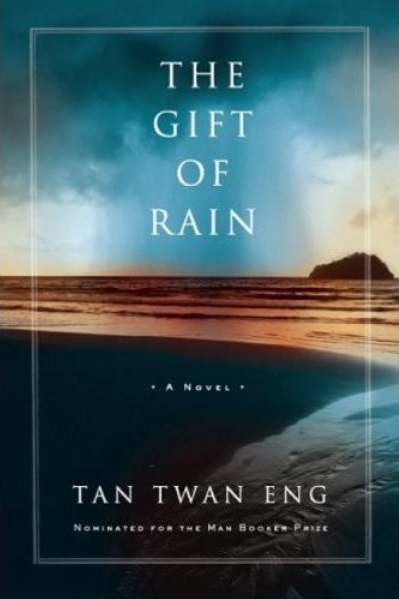 Author: Tan Twan Eng | Genre: Fiction
This is a story of betrayal, cruelty, courage and enduring love, set in the late 1930's in Penang, just before the end of the Second World War. This retrospective narrative revolves around a young man, now elderly, named Philip Hutton and his entanglement in wartime deceits and loyalties. This debut novel earned Tan Twan Eng a spot on the long-list of the Man Booker Prize in 2007 and it has been translated into seven languages.
Read the review on GoodReads
Get a copy from Amazon
3. As I Was Passing I and II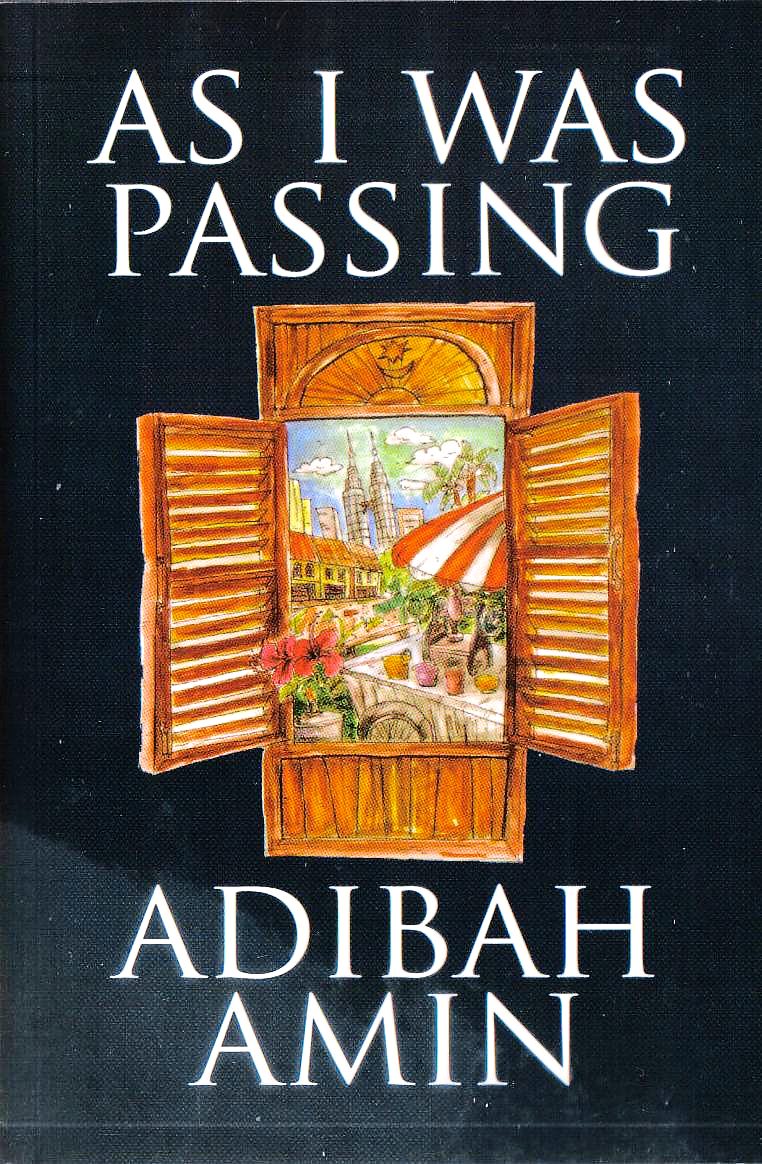 Author: Adibah Amin | Genre: Non-fiction
Back in the 1970s, Adibah Amin penned a weekly column in the New Straits Times under the pseudonym Sri Delima. In her columns, Adibah Amin made keen observations on human nature laced with humour and humanity. Those columns were compiled into two volumes in a celebration of Malaysian life through anecdotal essays that delve into the quirks of the Malaysian way of life in a patchwork of pre- and post-war stories that evokes a sense of nostalgia.
Read the review on GoodReads
Get a copy from Amazon
4. 21 Immortals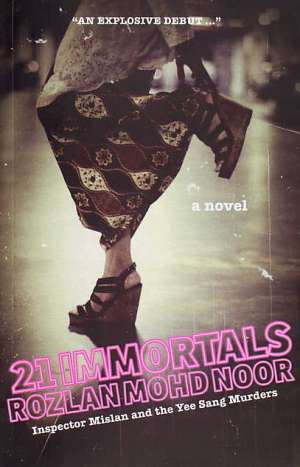 Author: Rozlan Mohamed Noor | Genre: Fiction
This debut novel from Rozlan Mohamed Noor is a high-tech crime thriller involving a triad, hackers, and murder. Rozlan, an ex-police officer, digs into local and professional knowledge in this adventure as he gives readers a glimpse into world of the local CSI and hackers.
This novel earned Rozlan a nomination for the 2011 Commonwealth Writers' Prize: Best First Book.
Read the review on GoodReads
5. Sorcerer to the Crown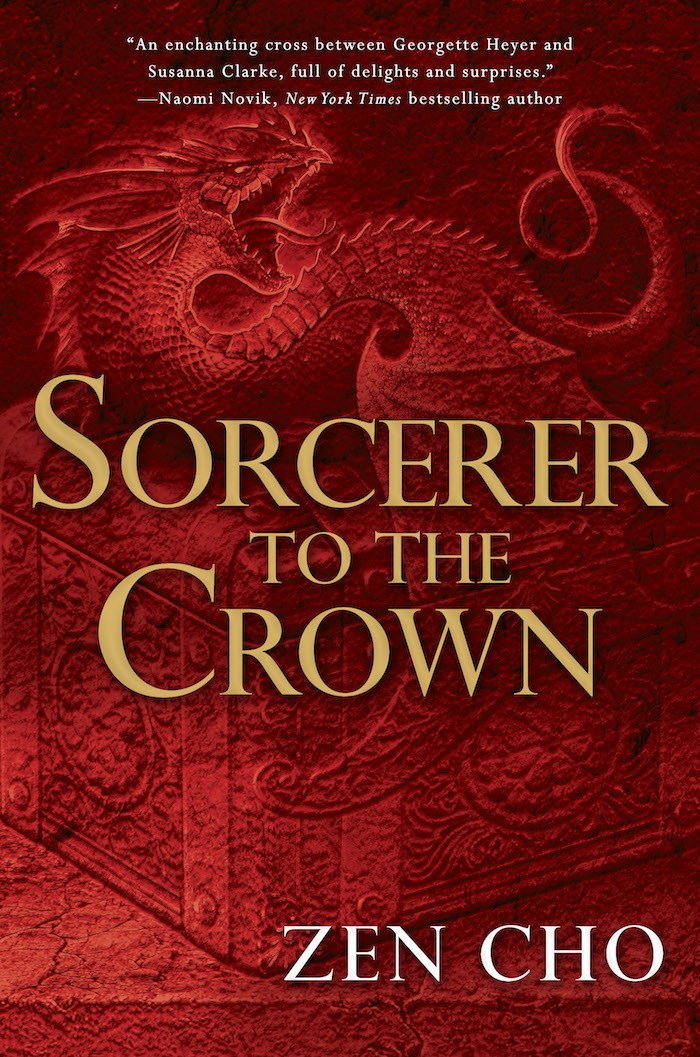 Author: Zen Cho | Genre: Fiction
Having released a some short stories, and a novella, this is Zen Cho first novel, which is the first of a historical fantasy trilogy, Sorcerer Royal, set in London. A prominent and proficient magician sets off to find the reason behind England's dried up magical stocks, and on his way, encounters some peculiar characters that could change the nature of magic forever. This book made was featured in a number of Best of 2015 lists including Barnes and Nobles and The Seattle Times.
Read the review on GoodReads
Get a copy from Amazon
6. New Malaysian Essays 1
Author: Various | Genre: Non-fiction
This collection of non-fiction local works encourages Malaysian readers and writers to pay close attention to the vitality around them. This edition includes writings from Brian Yap, Aminuddin Mahmud, Amir Muhammad, Saharil Hasnin Sanin, and Sonia Rondhawa's on topics ranging from the election-era to language.
Read the review on GoodReads
Get a copy from Amazon
7. The Rice Mother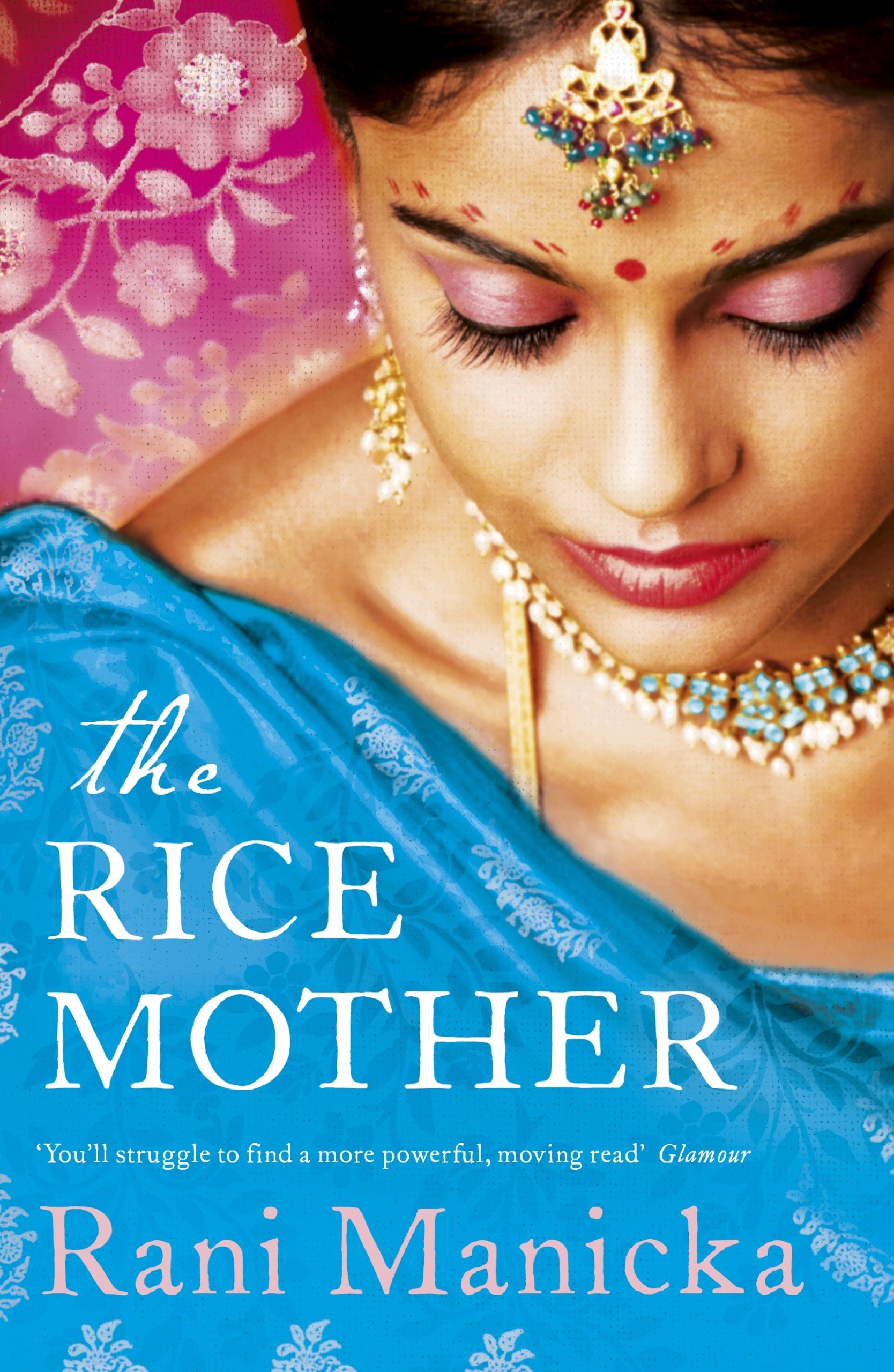 Author: Rani Manicka | Genre: Fiction
Fourteen year old Lakshmi leave behind her childhood home in Ceylon as she is married off and sent to live in Malaysia where she soon finds out how difficult it is to raise a family in a foreign land that is both brutal and beautiful. Laksmi find strength through her struggles and grows into a formidable matriarch. This book is Rani Manicka's debut novel and it earned her the 2003 Commonwealth Writer's Prize.
Read the review on GoodReads
Get a copy from Amazon
8. New Malaysian Essays 2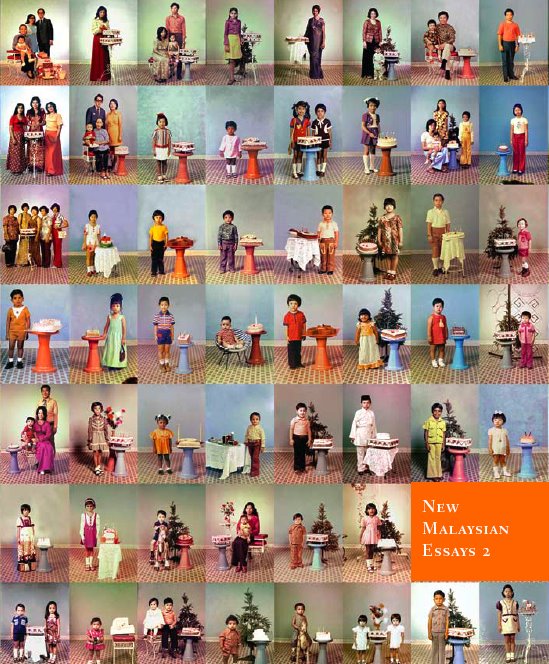 Author: Various | Genre: Non-fiction
Bigger than the first, this second edition includes writings on the politics of religion, critiques on 'power architecture', a journal of National Service, a rant on the Americanisation of pop culture, and more. Local writers featured this time around include Ridhwan Saidi, Yusuf Martin, Andrew Ng and a few others.
Read the review on GoodReads
Get a copy from Amazon
9. The Ghost Bride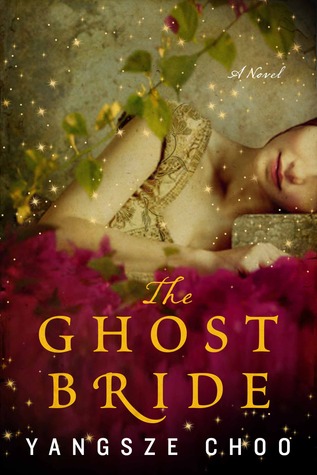 Author: Yangsze Choo | Genre: Fiction
This historical fantasy set in 1890s Malacca chronicles the the tale of a woman from a genteel but bankrupt family who receives a proposal to be a ghost bride of the wealthy Lim family's deceased son. This traditional, but rarely practised, ceremony is employed to placate restless spirits, and though Li Lan would be guaranteed a a roof over her head, there is a terrible price to pay. This debut novel has received many accolades including a Carnegie Medal nomination and was on the NYTimes bestseller list.
Read the review on GoodReads
Get a copy from Amazon
10. Made in Malaysia: Stories of Hometown Heroes and Hidden Gems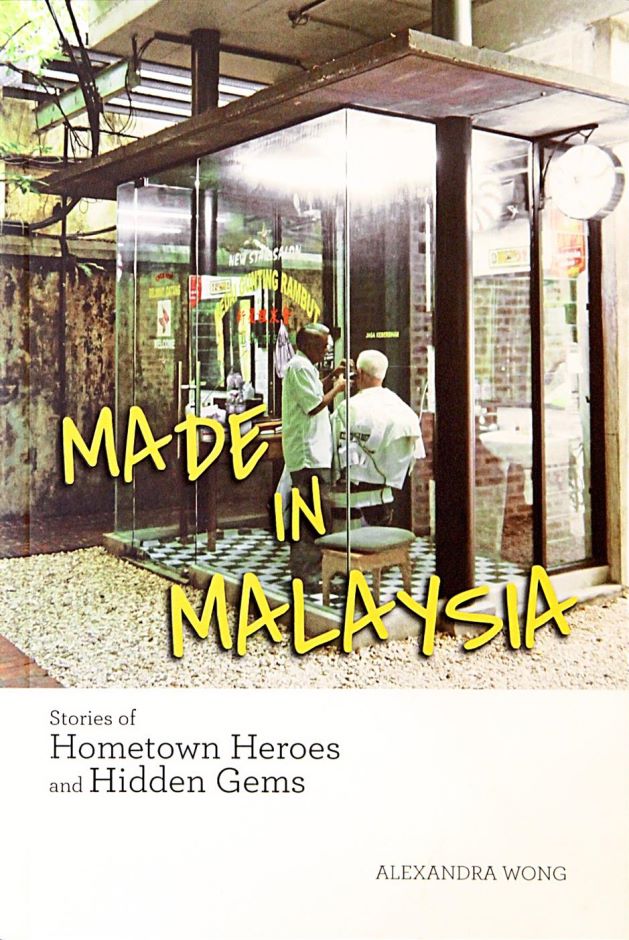 Author: Alexandra Wong | Genre: Non-fiction
In this compilation of her popular column in The Star, Navel Glazer, and other stories, Alexandra discovers Malaysia in a whole new light after she leaves her corporate job to be a writer. She collected a treasure trove of experiences from across the country including caving in Gua Musang with a French former nuclear scientist and experiencing a bout of culture shock at an Iban longhouse.

Read the review on GoodReads
Get a copy from MPHOnline
11. Salina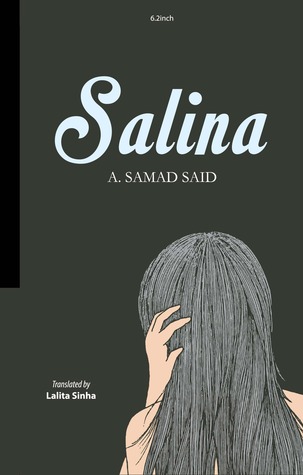 Author: A Samad Said | Genre: Fiction
Originally written in Malay, and subsequently translated to various other languages, Salina chronicles the post-World War II community in Singapore, with a special focus on the Malays in Kampung Kambing, covering issues of poverty, moral ruin and the fight to survive. A. Samad Said is a well-known and celebrated Malaysian poet and novelist, and he taps into his experiences as a child in Singapore during the Japanese occupation as well as the post-war recovery period to illustrate the struggles of the community at that time.
Read the review on GoodReads
Get a copy from Amazon
12. A Most Peculiar Malaysian Murder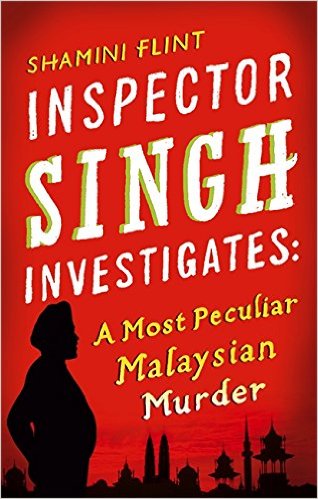 Author: Shamini Flint | Genre: Fiction
This is the first book in a light-hearted crime series about Inspector Singh, a Singaporean police man who finds himself solving crimes in different parts of Asia. In this book, Inspector Singh is sent to solve a murder investigation in Kuala Lumpur involving a high profile Singaporean model, but the Malaysian police doesn't want to cooperate. There are currently six book in this series by former lawyer, Shamini Flint, who also pens children's books.
Read the review on GoodReads
Get a copy from Amazon
---
"ExpatGo welcomes and encourages comments, input, and divergent opinions. However, we kindly request that you use suitable language in your comments, and refrain from any sort of personal attack, hate speech, or disparaging rhetoric. Comments not in line with this are subject to removal from the site. "
Comments