ExpatGo speaks with Angeline Khoo, daughter of Miss Malaysia 1969 and founder of kimono boutique Rosie on Fire, during a recent showcase of her kimono collection in Bangsar.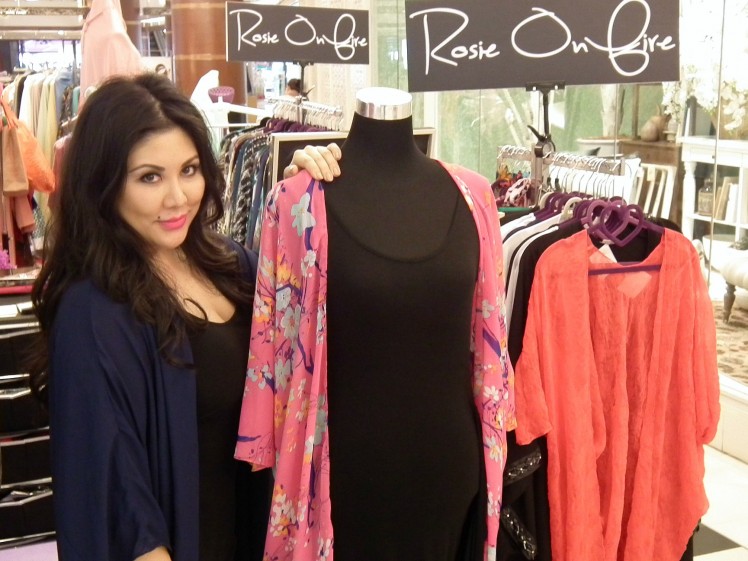 Fusing western and Asian style and fashion, Rosie on Fire is more than a collection of vibrant and elegant kimonos. The brand encompasses strong morals instilled by fashion entrepreneur Angeline Khoo to help others make a meaningful income.
Khoo, who is Australian-born and Canadian-raised, wasn't always on the path of designing kimonos. Before making a bold statement with her online boutique Rosie on Fire, Khoo earned herself a law degree in London.
As a London law grad, who went on to earn a Masters degree, it begs the question as to what made Khoo decide to leave law behind, and become a fashion designer.
Before university, Angeline Khoo had "no clue" what she wanted to do when the time came for the next chapter of her studies.
As the daughter of retail tycoon Tan Sri Khoo Kay Peng and Miss Malaysia 1969 Pauline Chai, Khoo's parents influenced her decision to pursue a law degree. She said:
"Dad said, 'It's a good foundation for business'. […] Mum was like 'You're a girl and you should have a really strong career so you don't have to rely on any man.' They encouraged me to do law for lots of different reasons, and I was just very obedient and I did it."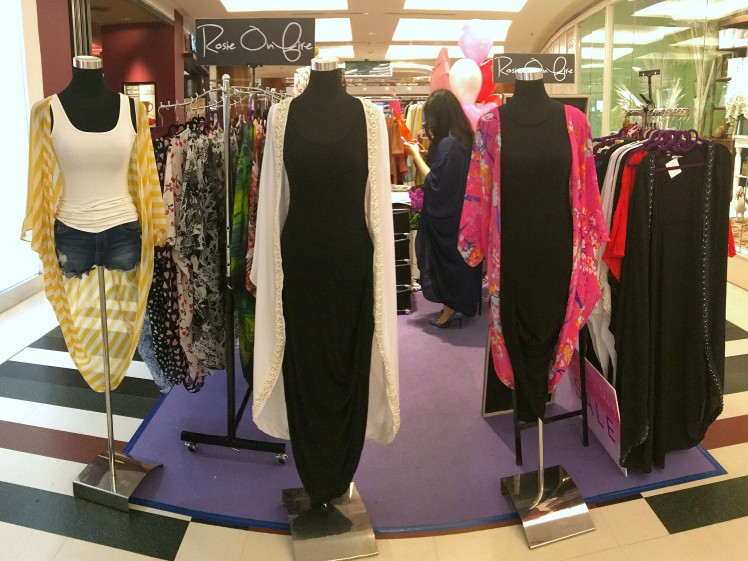 Even after she graduated with an MSc. from the University of Oxford in London, Khoo was not destined to pursue a career in law.
Khoo's passion for the retail business was evident even from a young age. She laughed about giving her parents advice – even when they didn't want it – and following her parents to business meetings.
Khoo described the conception of Rosie on Fire as something that happened organically, "It was always something that was very me… It came naturally."
Upon discussion behind her motivations for branching out from her family's retail businesses, Laura Ashley and Metrojaya, Angeline said, "I could define my own values and make a change in any way I could."
Values behind Rosie on Fire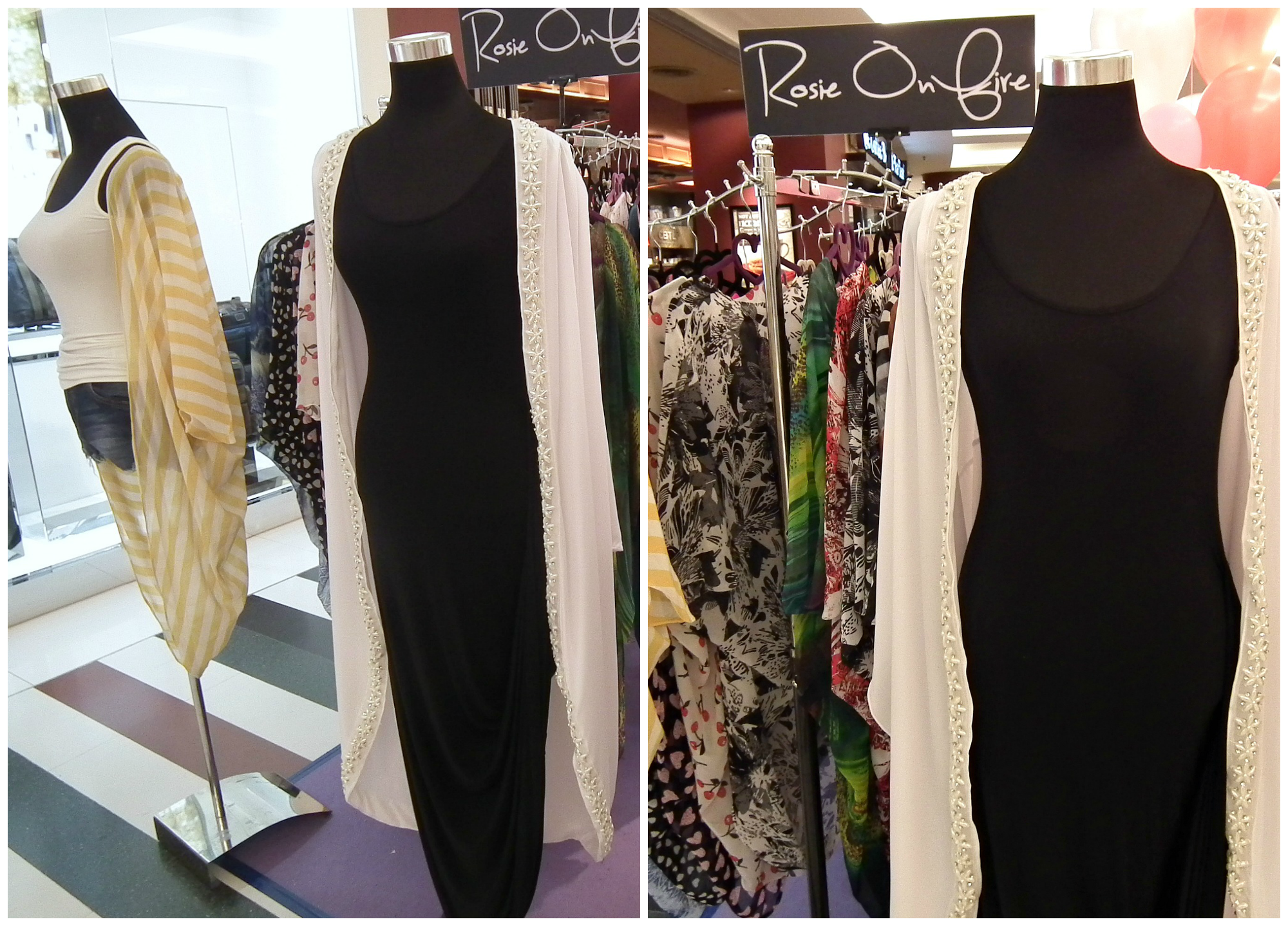 Angeline Khoo's passion for autism and women's rights causes helped define the values of Rosie on Fire. These values stem from personal ties and experiences.
Khoo explained: "My mother does a lot of work for advancing women's rights so that's just something that's always been important to me."
She explained, "My little brother is autistic – Asperger's syndrome – and I've seen how the right environment and right circumstances have really improved his quality of life."
In order to play her part in making the world a better place, her brand Rosie on Fire aims to help marginalized people make a meaningful income. With that, Angeline Khoo said, "Part of helping people is also having the right fit.
"Our focus at the moment is single mothers and low income families who do the stitching and the producing. […] The single mothers primarily work from home because one of the things we wanted was to provide flexible hours so childcare wouldn't be an issue.  They don't have to choose between earning an income or taking care their child."
She also discussed her plans for which roles within the company would best suit autistic individuals:
"I'd like to involve [autistic individuals] in the order department because with their skill set it needs to be something that's habitual and routine. 'Order fulfillment' means when someone places an order – they will be the people who pack it, ship it, and deal with the returns".
Khoo's bid to help people doesn't stop there, with future plans to "work with a halfway house for ex-prostitutes, who are coming out of the trade, and are very highly skilled tailors."
Kimono fabrics and designs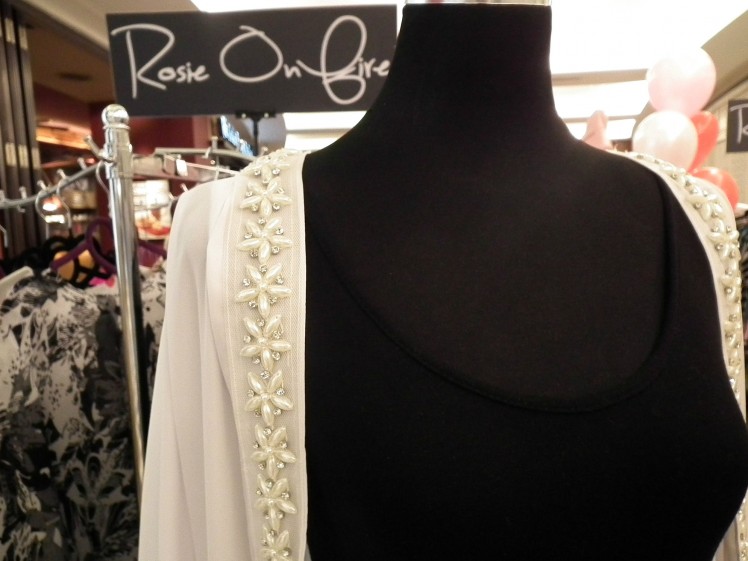 Before the the production begins, the Rosie on Fire team has fun travelling all around Asia handpicking fabrics for the kimonos, which adds to the exclusivity of the pieces.
Khoo shared, "Sometimes we'll just go into back alleys shops that you don't even know existed to dig through piles [of fabric] and look for everything that's beautiful."
Once the materials are cut to pattern, each kimono is sewn to exact standards by artisans.
The kimonos are designed in four signature styles, defined by their flow and drape: the baby, classic, long, and silk. Khoo also explains that she has a special collection of kimonos, which feature intricate beading.
The kimono is something that Khoo has always worn, but has found that with some designs "the bottom [of the kimono] can be cut very straight, which doesn't give you a very feminine shape.  So I wanted to make something that I thought would flatter the body."
Khoo finds the kimono design to be easy yet stylish. Describing a scenario where she was wearing shorts and a tank top, she joked, "it could've been something I'd slept in […] you just wear the kimono over the top [of your outfit] and heels, and suddenly you look very polished."
Designed with the intent of versatility, her kimonos are for women of every age, size, shape and personal style.
Khoo explains that the kimono can complement any outfit and can be worn for a variety of occasions,  whether you're dressing up for an elegant evening, spending the day in the city, or soaking up some sun at the beach.
"And in this weather, [our kimonos] work super well… especially the chiffon [style] because they can fit in your purse, and it doesn't wrinkle," Khoo added.
What's next for Rosie on Fire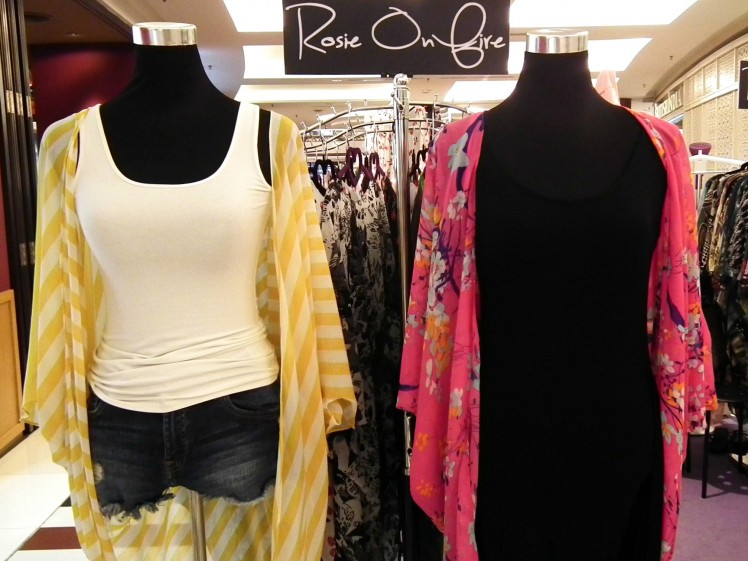 With plans to launch a range of inner garments such as black dresses and tights, Khoo's goals for Rosie on Fire to be a fashion destination for its customers are well underway.
As an online-only boutique, Khoo and her team revel in the opportunity to meet people, get feedback, and chat with their customers at their pop-up stores. "It's very fun for us to let them try it on and see what it looks like," says Khoo.
Keep an eye out for Rosie on Fire's next pop-up store by checking their Facebook page.
---
"ExpatGo welcomes and encourages comments, input, and divergent opinions. However, we kindly request that you use suitable language in your comments, and refrain from any sort of personal attack, hate speech, or disparaging rhetoric. Comments not in line with this are subject to removal from the site. "
Comments