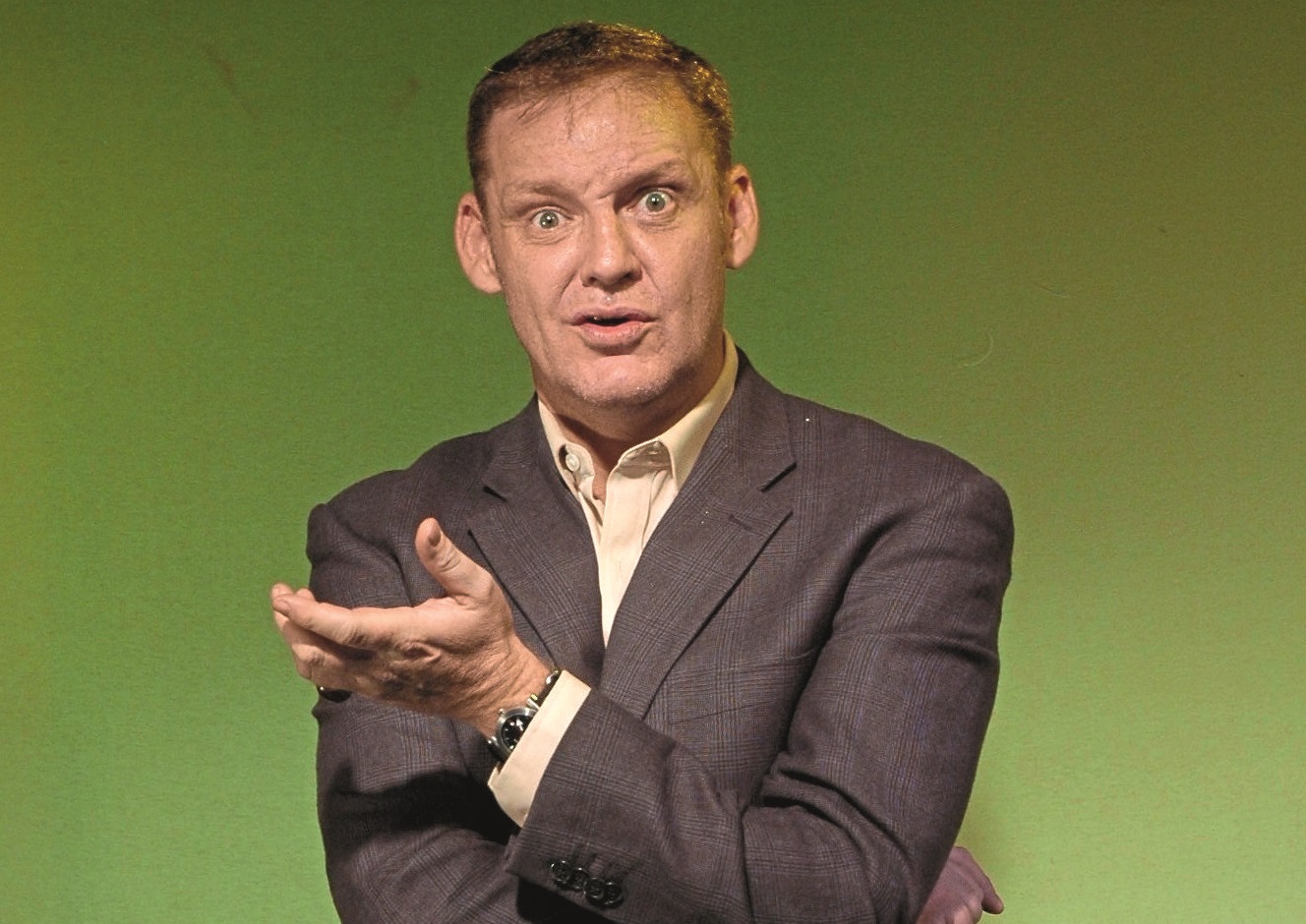 Australian-born comedian Jonathan Atherton is quite a personality. Seeing him both on stage performing his hilarious and blatantly honest routine as well as meeting him in person, he comes across as one of a well-travelled and culturally exposed person whose nationality can't be limited to one country.
Self-dubbed a multicultural comedian, Atherton speaks fluent English, Malay, and Indonesian, among other languages, and is so connected to the local culture that he can be deemed a Malaysian, yet he still holds a trace of Aussie charm and friendliness.
He has leveraged on his extensive travels and experiences in London, Kenya, New York, and various parts of Asia to perform hilarious and thought provoking stand-up comedy, and this, coupled with his out-of-the-box mindset and confident personality, has led to the inception of the Crackhouse Comedy Club, the first of its kind in Malaysia. As one of the founders of the club located in Taman Tun Dr Ismail, Jon recognised a gap in the entertainment industry in KL that has not yet been fully explored – stand-up comedy and a platform for comedians to come together.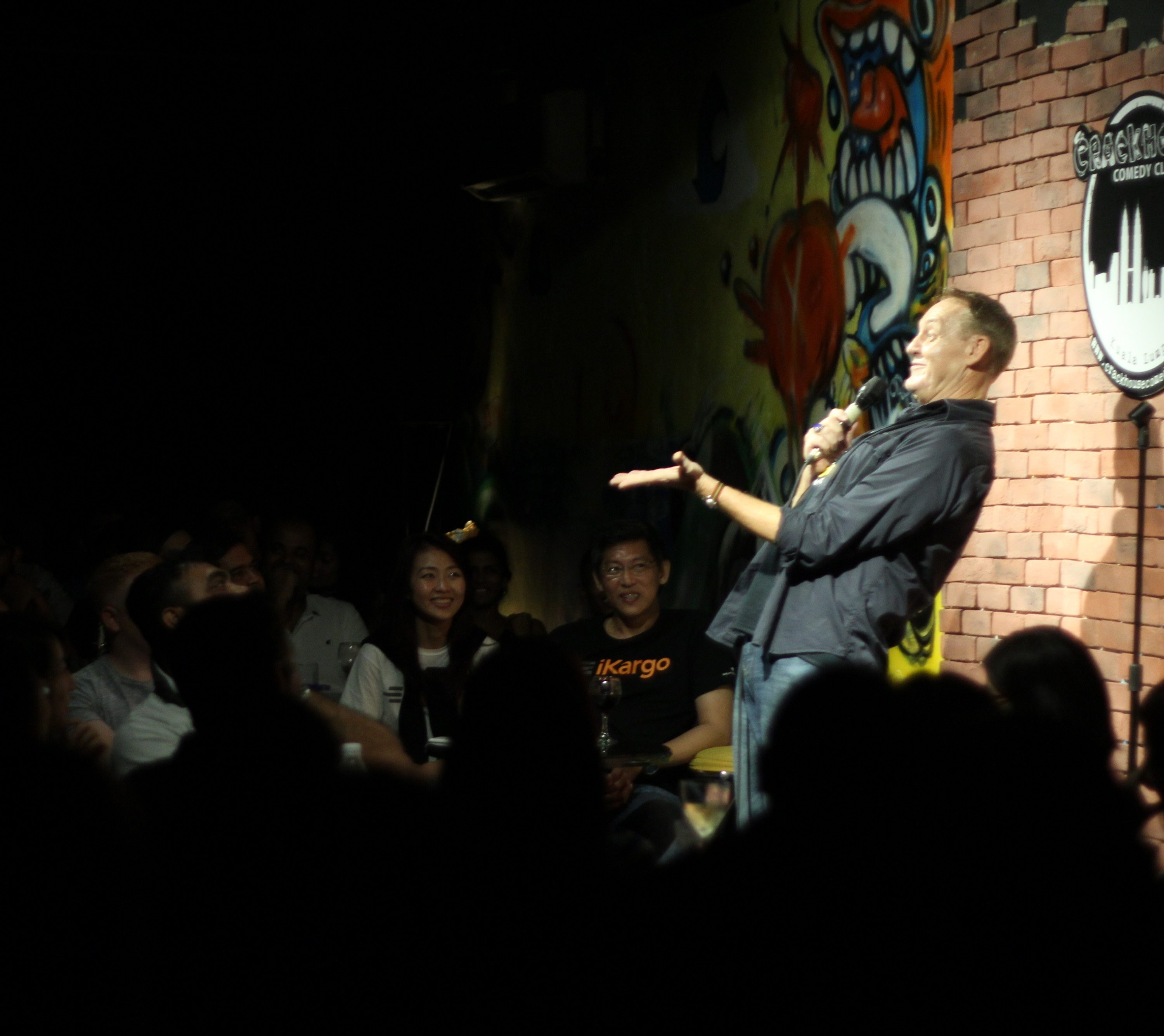 Having been a stand-up comedian for over 20 years, he spent much of his life travelling and living all around the world performing shows, including Southeast Asia.
He lived for a while in Singapore, and had dreams of starting his own comedy club in the region, but he found that he was not in the right country to do so and Malaysia would be a better fit.
Sitting in the laid-back and dimly lit club, Jon expressed, "In Singapore, it is much harder and more expensive to open up a small enterprise such as a comedy club. Due to this as well as the growing community of stand-up comedians here in Kuala Lumpur and the rest of Malaysia, I decided to open the Crackhouse Comedy Club here."
"It became fairly evident to me that what Malaysia was lacking was a base for comedy. So along with Rizal van Geyzel, a local comedian, and a couple of silent partners, we threw some money together, knocked down an old accountant's office in TTDI and started the Crackhouse Comedy Club as a way to foster local talent as well as bring out International talent to Malaysia. It's a case of coming to a country and seeing a need that wasn't being fulfilled."
Nothing is without its challenges, and starting a business in Malaysia for an expat can be a culture shock. On this, Jon says, "It's a matter of exercising patience. Nothing is quite as it seems here. If you're prepared to think outside the box, it's a very easy place to do business. If you were brought up with rigid ideas on how to do things the proper way, you might find it very frustrating. The culture here is just different and not what many Westerners are used to back home. If you can throw your Western ideals away and say, I'm here, I'm in Malaysia, let's do it the Malaysian way… you'll be just fine!"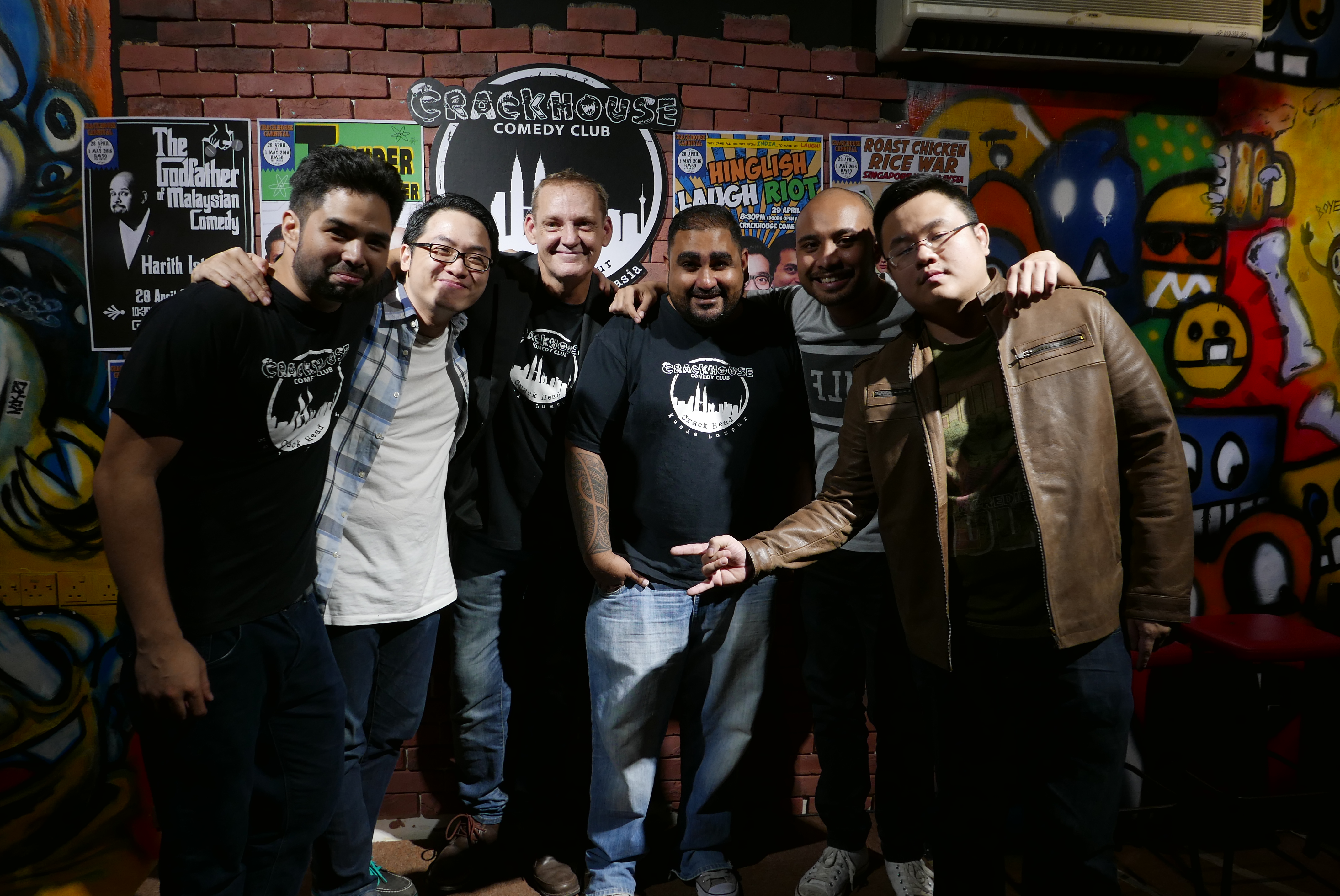 Like several other businesses which involve F&B, staffing issues are always prominent. Jon lamented, "The hardest thing for me is staffing. Malaysia has reached a level of economic standard where they don't really have to do service work. They are highly educated, ambitious, but not overly willing to work in the service industry. Under the law we have to hire a certain percentage of Malaysians before we can hire foreign workers, but being such a small business, that is a difficult task.
We have students who come and go, good people who come but then leave for bigger things, or people who leave after only a few days. But we are still sustaining the business even after two years and things seem pretty stable now so hopefully this year will be smooth sailing."
Jon explains that the idea behind the club is not to make big bucks, as his income is mainly derived from performing stand-up comedy. "This about my passion. Whatever we make goes back into the business. It gives the future generation of comedians a wonderful platform and it's great spot to hang out and enjoy comedy the way it's meant to be enjoyed. This is why we price our tickets low, we want it to be accessible to everyone."
"The Crackhouse Comedy Club encourages a comfortable and relaxed space for comedians to come together on open-mic nights and allow people to have fun and enjoy some good laughs" – Jonathan Atherton
For more information, please visit crackhousecomedy.asia.
This article was originally published in The Expat magazine (August 2016) which is available online or in print via a free subscription.
Comments