Each state in Malaysia is famous for various reasons. For example, many know that Penang is the street food capital of the country, KL is a world-class shopping haven, and Melaka is a historian's delight. However, apart from the usual tourist sites, each state also has beautiful attractions that you might not have heard of – but are definitely worth checking out.
Let's take a look at the attractions that you might and might not know about in each state:
1. Federal Territory of Kuala Lumpur
You may know: Petronas Twin Towers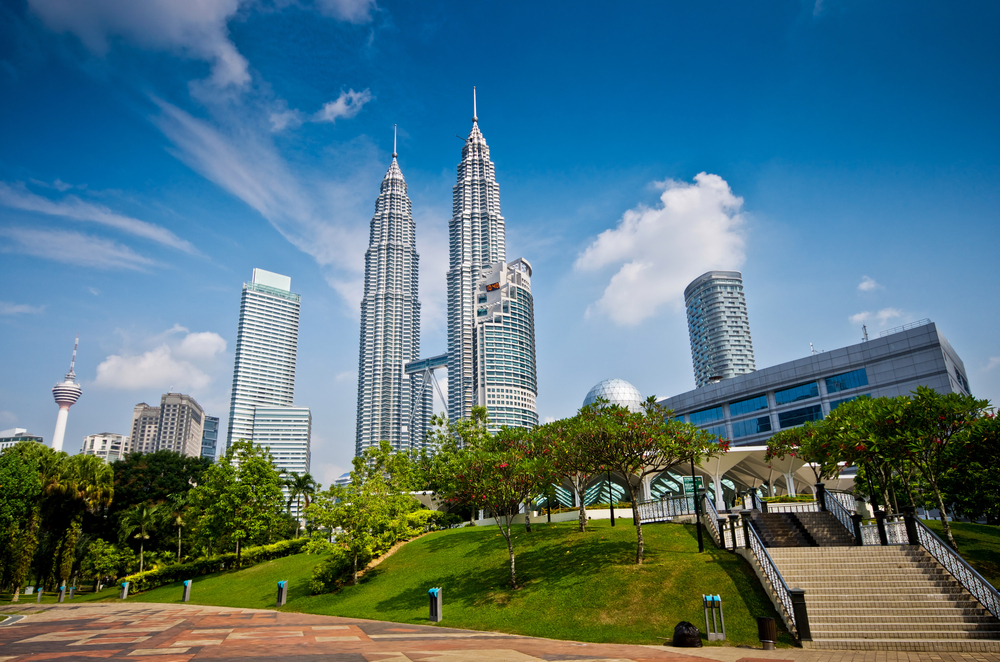 The Petronas Twin Towers are recognised the world over as an icon of Kuala Lumpur and Malaysia. Completed in 1998, the 88-floor Twin Towers are the tallest structures in Malaysia and were the tallest buildings in the world from 1998 to 2004. Until today, they are still the tallest twin towers in the world.
A trip to KL is incomplete without a visit to the Twin Towers and even a walk on the Skybridge that connects the two towers on the 42nd floor.
You might not know: KL Forest Eco Park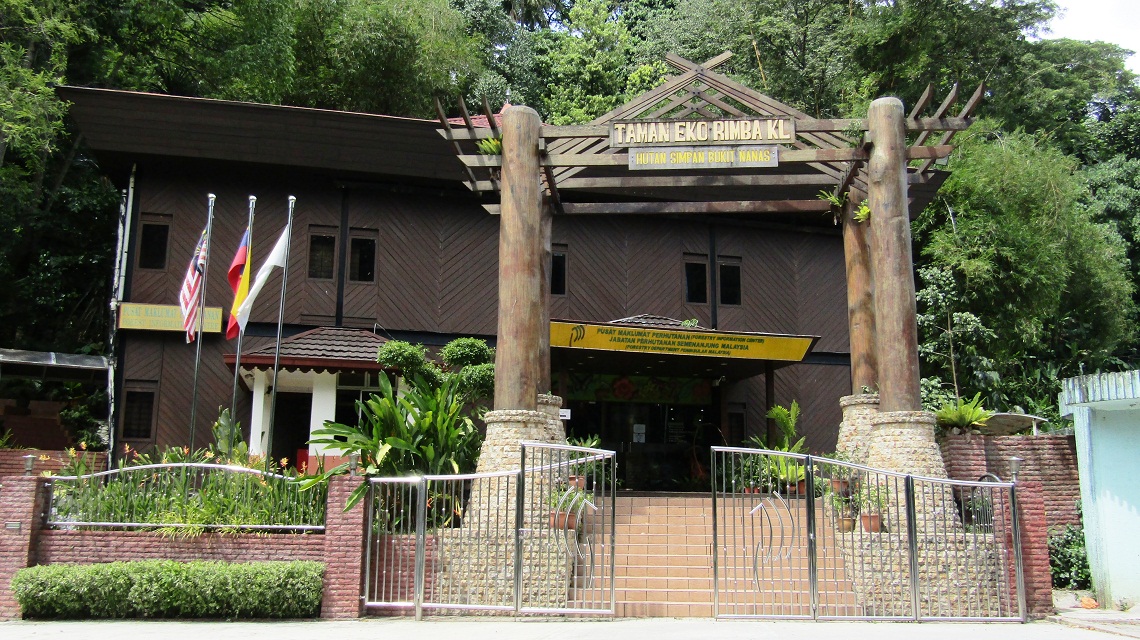 The KL Forest Eco Park, formerly the Bukit Nanas Forest Reserve, is the oldest reserve of its kind in the country, offering urbanites in KL a green retreat from the bustling city. Only a 15-minute walk from the Twin Towers, the forest offers several recreational activities like hiking, a canopy walk, and a forestry museum.
Often described as KL's green lung, the forest is home to a wide range of wildlife including monkeys, pythons, squirrels, monitor lizards, a herb garden, wild orchids, and more. The park is free for the public to enjoy and is open daily from 7am to 6pm.
Bonus: The nearby Panggung Bandaraya (City Theatre) runs a musical about the history of Kuala Lumpur called MUD: Our Story of Kuala Lumpur. The show has been running for two years with no apparent sign of stopping. If you'd like to get a better idea of the history of KL while being entertained by local talent, this show is a must-see.
2. Federal Territory of Putrajaya
You may know: Architecture. e.g., Putra Mosque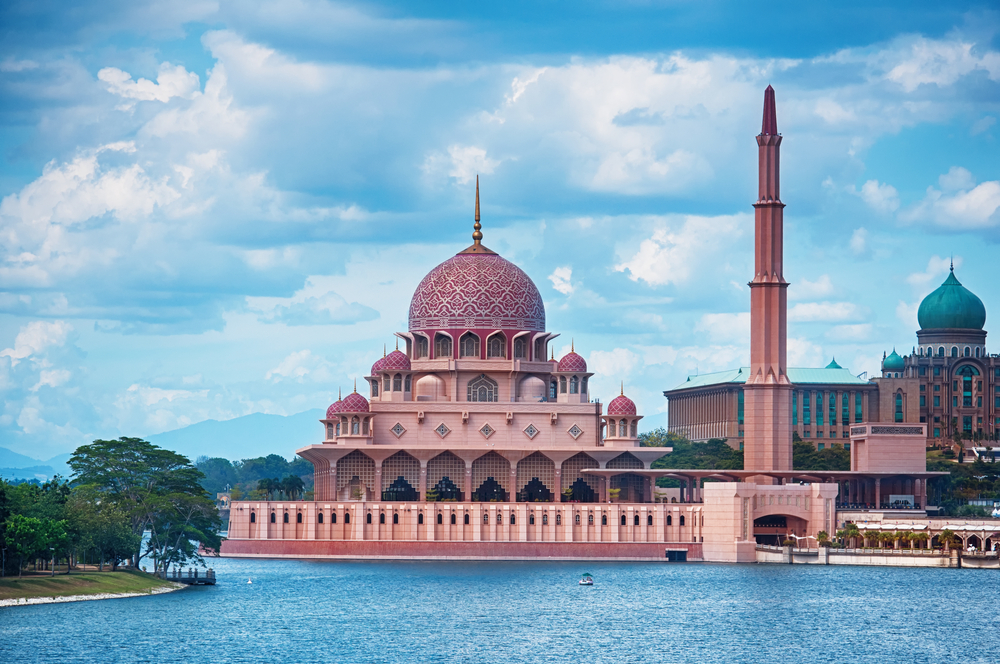 Putrajaya is the administrative capital of the country. The Prime Minister's office, government headquarters, and various state offices are located in Putrajaya. The territory was developed with beauty and organisation in mind.
The surrounding scenery is breathtaking, with wide open spaces, gardens, lakes, and intricate bridges. Indeed, the gorgeous gardens of Putrajaya are becoming quite the hotspot for wedding photography.
You might not know: Watersports Complex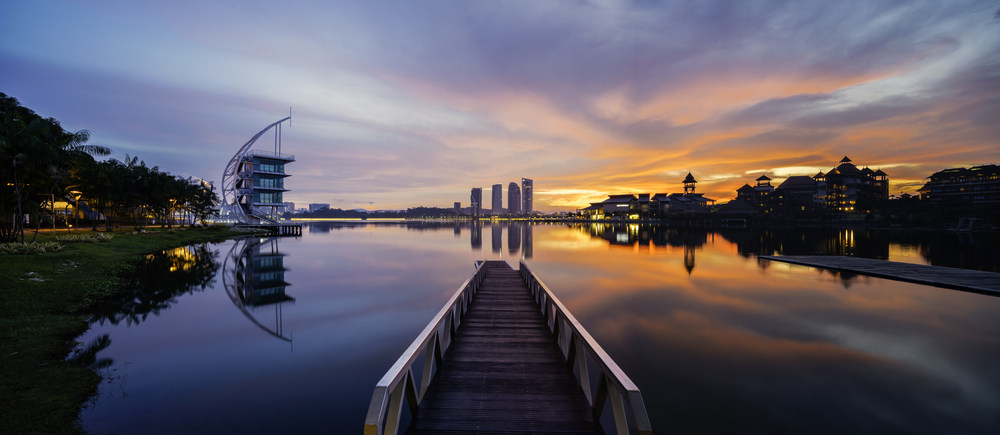 Since there's plenty of space and nature, Putrajaya is also establishing itself as a great place for outdoor activities. There's plenty of opportunity to get back to nature in the Wetlands Park and Agriculture Heritage Park, or if you prefer, there's the Equestrian Centre for horse-riding and the Challenge Park for rock climbing.
Most exciting, however, is the Watersports Complex in Precinct 6. Here, you can take lessons for a number of different watersports like wakeboarding, waterskiing, barefoot skiing, kneeboarding, and more. It's a great place to pick up a new hobby and challenge yourself.
3. Federal Territory of Labuan
You may know: Offshore finance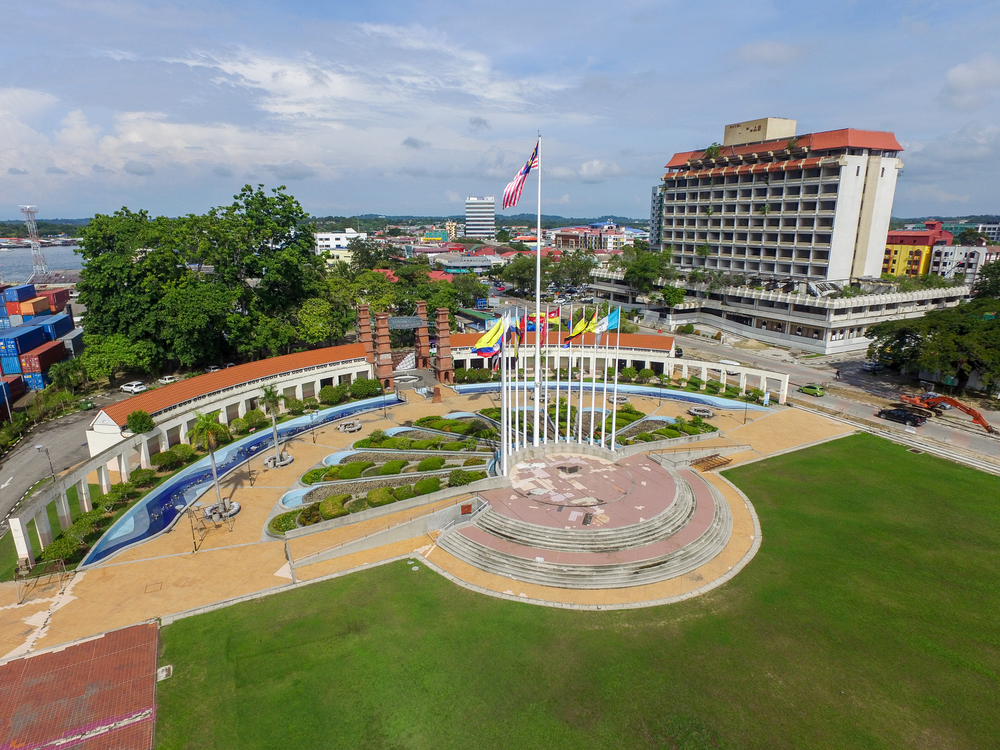 Labuan, which is made up of seven islands off the coast of Sabah in East Malaysia, is best known as an offshore financial centre that has offered international financial and business services since 1990.
The Labuan International Business and Financial Centre (IBFC) is an economic zone – a special area in which trade and business laws differ from the rest of the country – and is in a unique position, geographically, to tap into invest opportunities from around the globe. The Malaysian government has also designated Labuan as a free trade zone.
You might not know: Wreck diving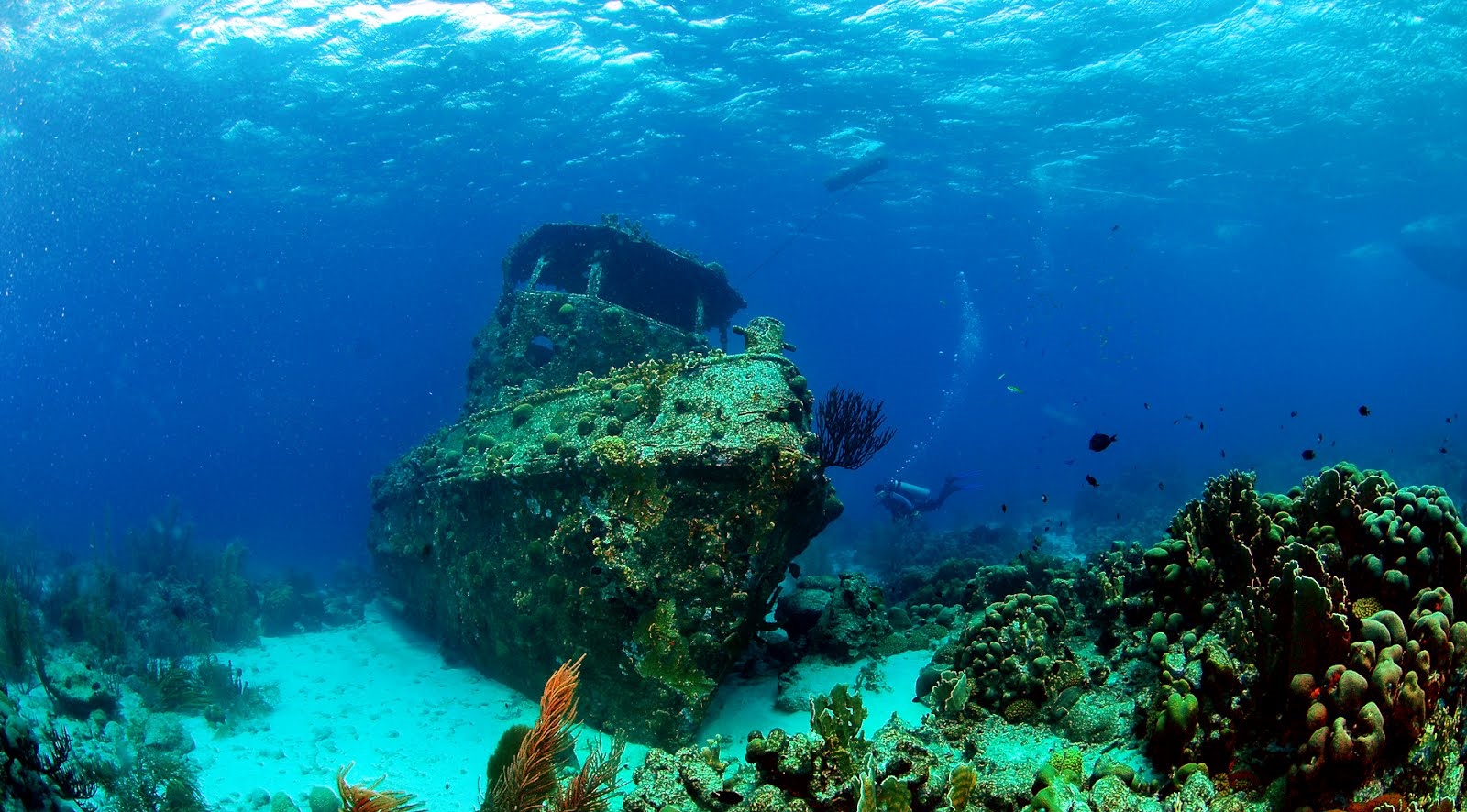 Like many other areas in the waters off Borneo, Labuan offers splendid opportunities for divers. There are four wrecks that are most popular with divers: the Cement wreck, American wreck, Australian wreck, and Blue Water wreck.
Two of these, the American and Australian, are relics of the battle between the Allied and Japanese Forces during World War II, while the Cement and Blue Water wrecks date back to the 1980s. The skills required to explore these underwater wrecks range from novice to experienced with the Cement wreck being a popular training ground for new divers.
4. Perlis
You may know: Rock climbing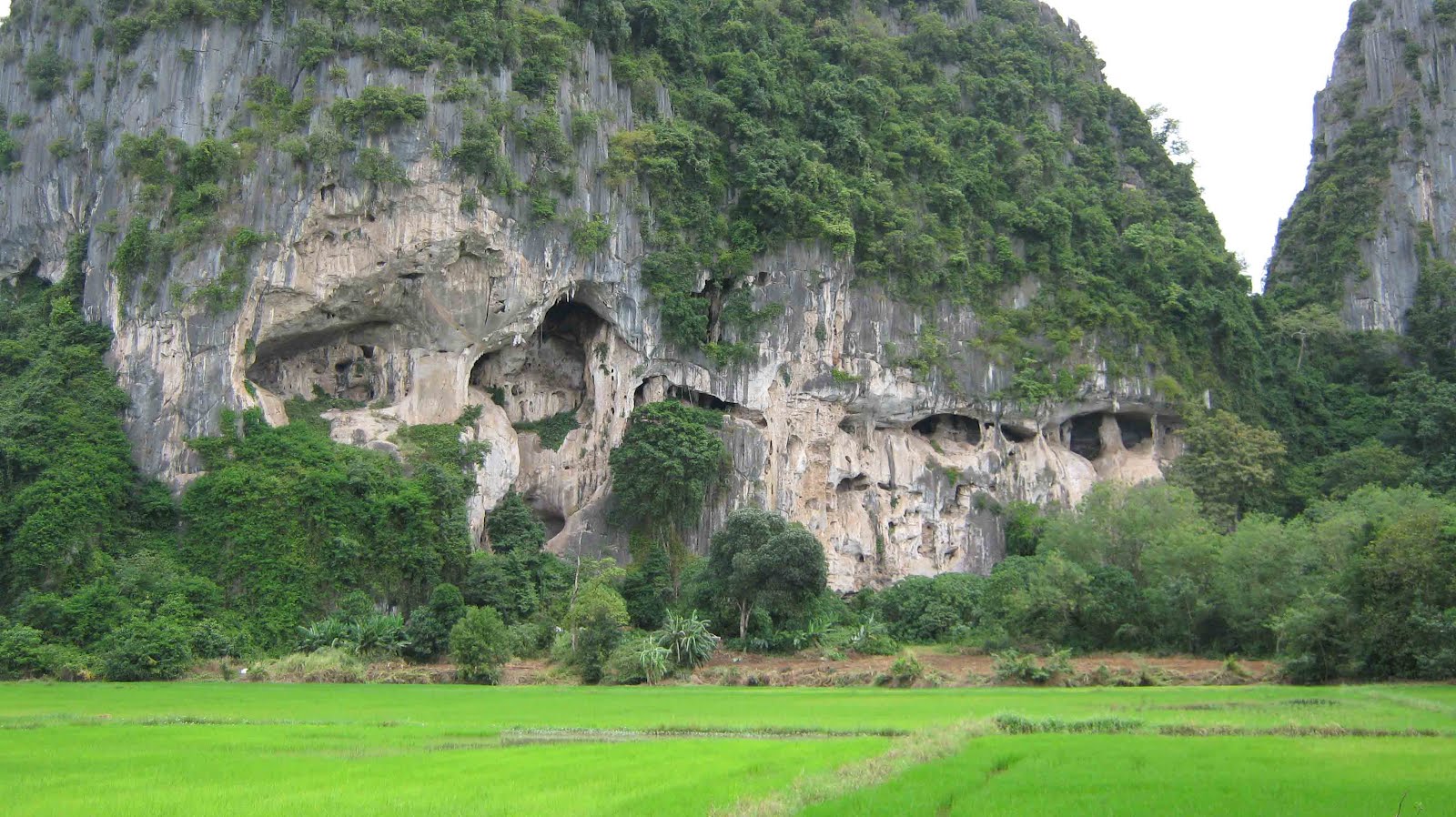 A well-known spot for rock climbing is Wang Gunung, a mountain along the Malaysia-Thai border. The challenging mountain takes about two to three hours to complete and has 14 pit stops for climbers to take a breather before conquering the mountain.
A permit is required to climb this beast which can be obtained at the Perak Forestry Department for only RM5 per person. The other top spot for avid climbers is Bukit Keteri. There are a little over 50 routes you can take with varying levels of difficulty.
Fun fact: The Crown Prince of Perlis and his wife were the first to tackle Bukit Keteri!
You might not know: Snake and Reptile Farm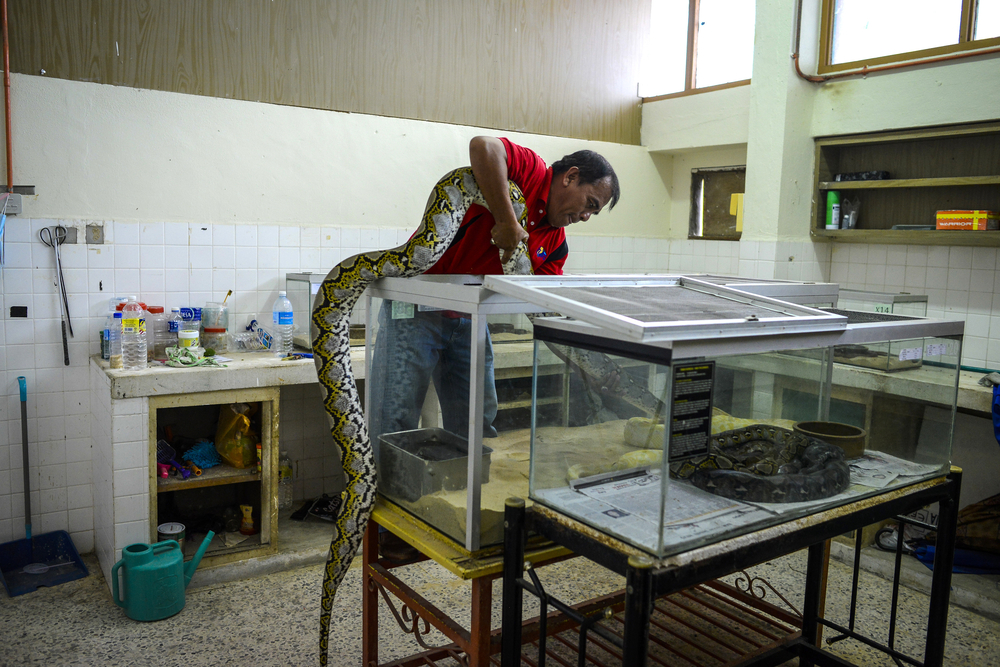 The 12-acre farm is also a research facility and exhibition centre located at Sungai Batu Pahat, about 10km from the state capital of Kangar.
The only snake farm ever built in the country, the facility aids the Institute of Medical Research's studies on anti-venom treatments. It showcases about 200 snakes of 34 different species, 10 of which are poisonous. Daring visitors can even take a photo with some of the (non-venomous) snakes.
5. Kedah
You may know: Langkawi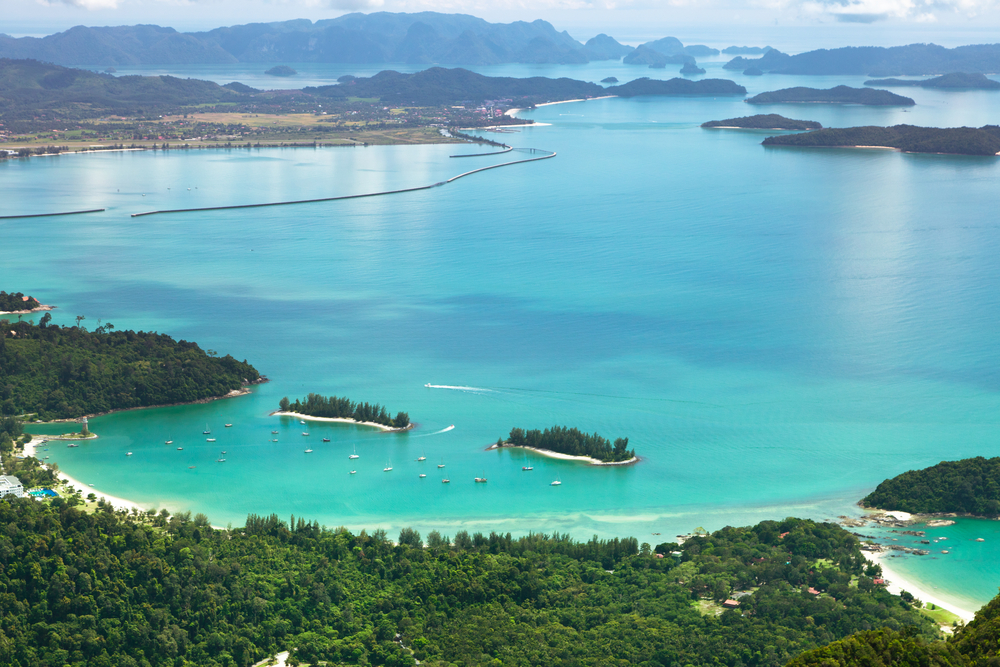 A popular destination in Kedah for local and international tourists, Langkawi is officially known as the Jewel of Kedah. It is a cluster of 104 islands in the Andaman sea about 30km off the coast of Kedah, in the north of Peninsular Malaysia.
In 2015, the island's Global Geopark status was renewed by UNESCO which covers the Machincang Cambroan Geoforest Park, Kilim Karst Geoforest Part, and Dayang Bunting Marble Geoforest Park.
You might not know: Bujang Valley archaeological site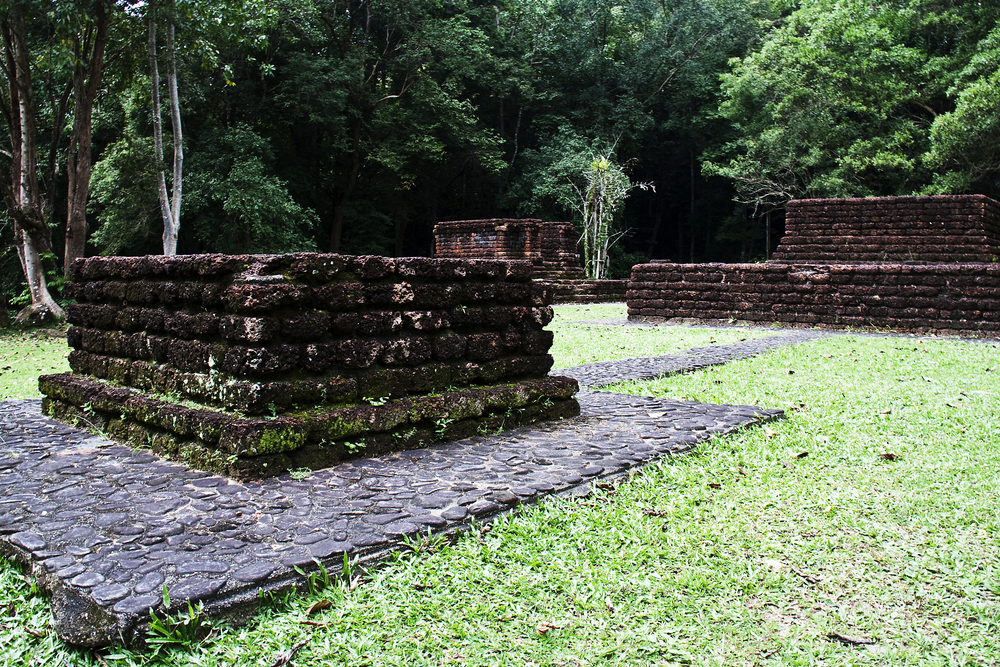 Lembah Bujang, or Bujang Valley, is a historical complex in Merbok, Kedah between Gunung Jerai and Muda River and is the richest archaeological area in Malaysia. It spans 224 sq km and contains the remains and ruins from a Hindu-Buddhist society that thrived there roughly 2,5000 years ago.
More than 50 ancient tomb temples called candi have been found, and a museum was erected onsite to showcase the various discoveries so far. The site is of significant value to historians,  archaeologists, and scientists the world over.
6. Pulau Pinang
You may know: George Town, UNESCO World Heritage Site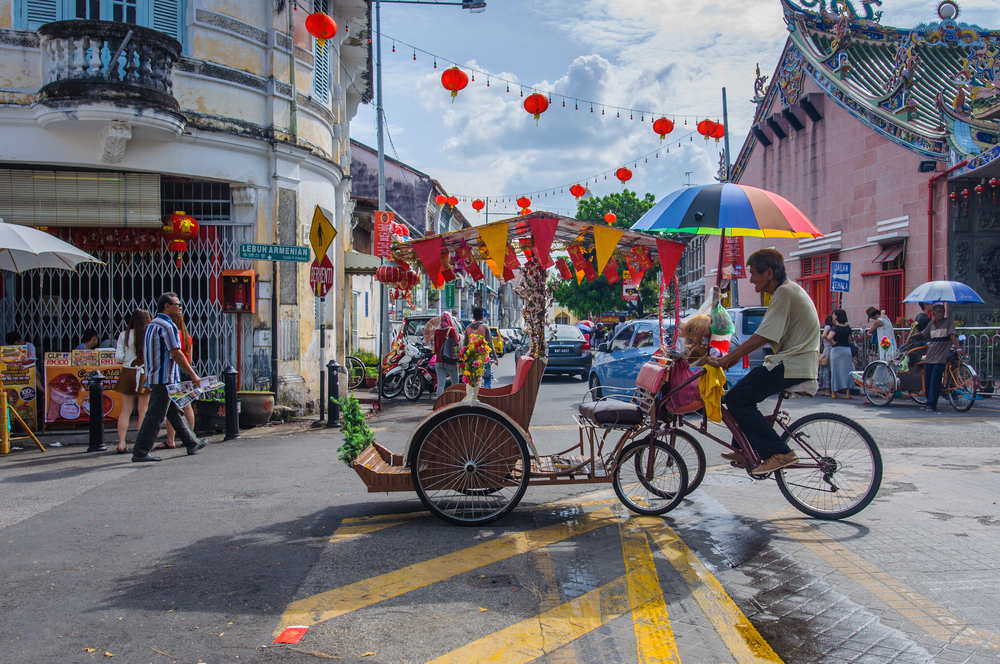 Pulau Pinang, aka Penang Island, is known as the Pearl of the Orient and is famous as the (unofficial) street food capital of Malaysia. Most Malaysians and tourists will agree that street food in Penang is second to none, with its delicious local specialities like pasembur, laksa lemak and oh chien, as well as regional variations of national favourites like char kuey teow, hokkien mee, chee cheong fun, and cendol.
George Town on Penang Island was also a recognised as a UNESCO World Heritage Site in 2008 (along with Melaka). As one of Malaysia's oldest cities, George Town is littered with pre- and post-war buildings and relics.
You might not know:  Komtar Jurassic Research Centre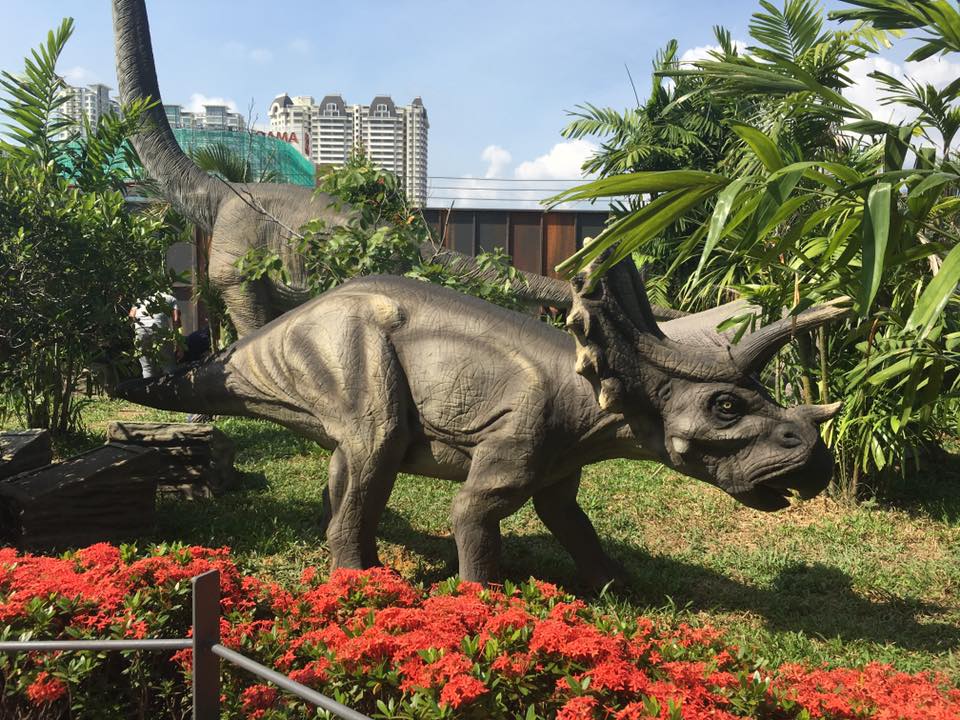 One of the attractions at the iconic Komtar Building in George Town is the Jurassic Research Centre which also features an interactive activity centre. Here, there are a variety of exhibitions and displays that are both educational and entertaining for all ages.
The highlight, though, are the life-size dinosaur replicas – some that even move and roar – in the outdoor exhibition. This exhibition also includes an archaeology section with half-unearthed dinosaur fossils and eggs, painting a picture of prehistoric life on our planet.
7. Perak
You may know: The Lost World of Tambun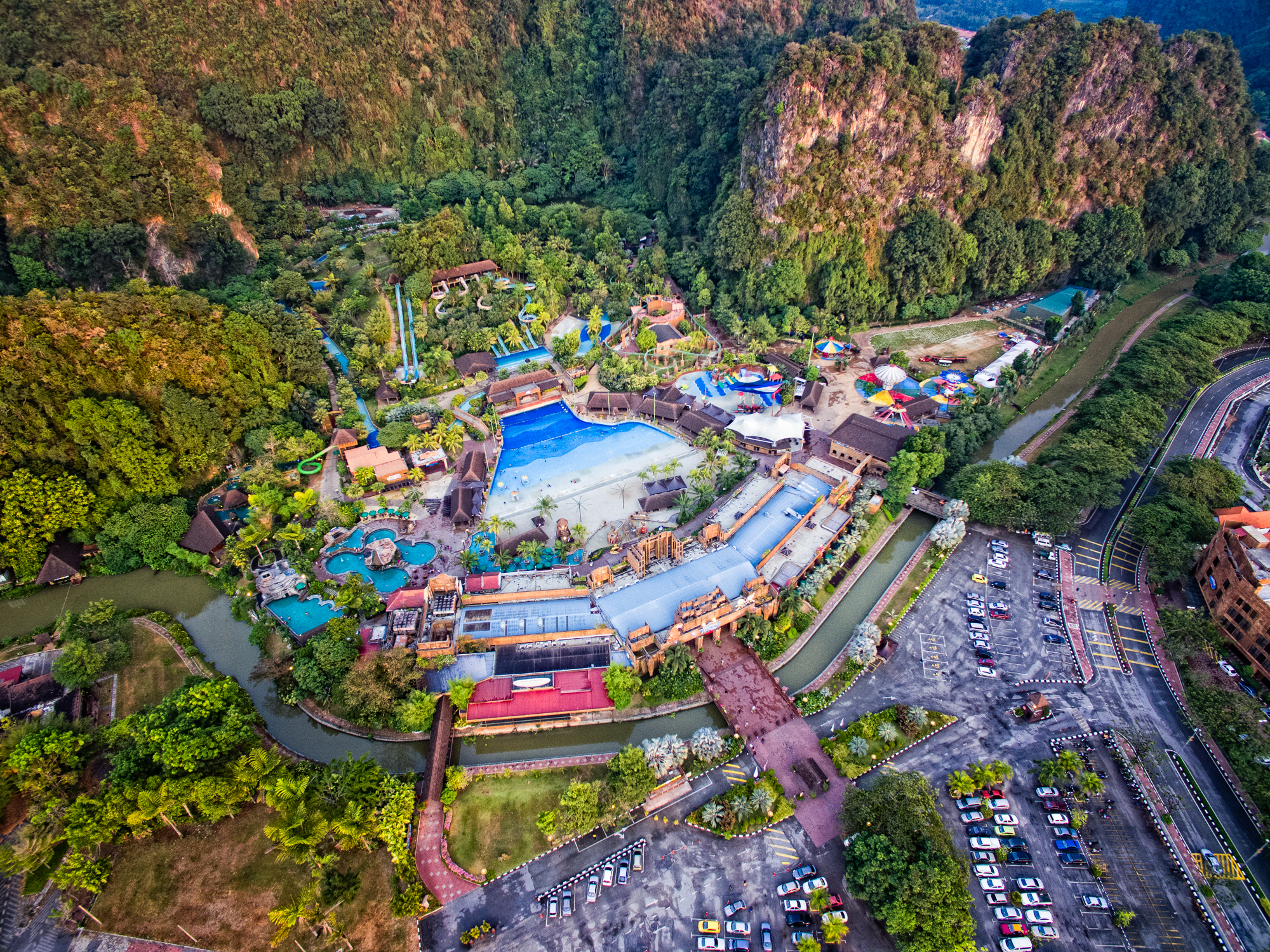 The Lost World of Tambun is the biggest nature theme park in Perak, built within the surrounding limestone hills, covering an area of over 7,000 sq m. The park includes an amusement park, water park, petting zoo, a Tiger Valley, Tin Valley, adventure park, and hot springs and spa.
As soon as it debuted in 2004, The Lost World of Tambun became a popular holiday destination for local families looking for a adventurous getaway in nature, yet with all the comforts of modern living.
You might not know: Tasik Cermin
Located next to Gunung Rapat and the famous Sam Poh Tong Temple Cave, you'll find a sparkling lake. Accessible via a tunnel carved through limestone rocks, the lake is still somewhat of a hidden gem. Tasik Cermin, which translates to Mirror Lake, is so named because the smooth surface of the water reflects the surrounding trees and limestone rocks.
The greenish water may not be clear enough to see through to the bottom of the lake, but is clean enough to mirror the blue sky above. According to some, the lake can be difficult to find, so try using these GPS coordinates if you'd like to visit: 4.559169, 101.119575.
8. Selangor
You may know: Batu Caves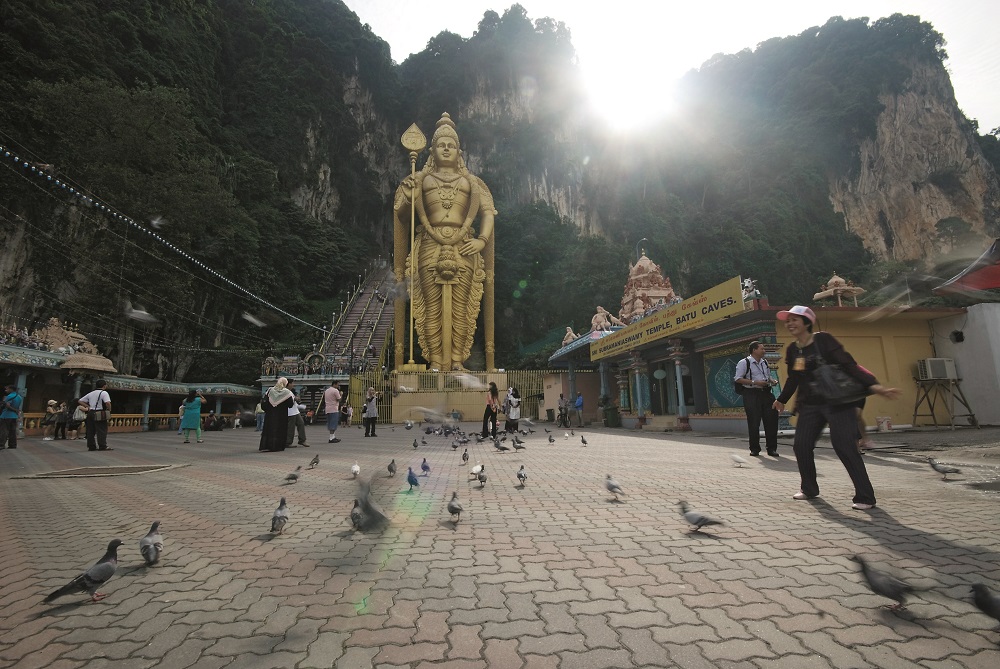 Selangor is dotted with natural attractions, with the Batu Caves being the most famous. The complex in Selayang also features a number of sacred Hindu temples within the caves. The entire area comes alive during the Hindu festival of Thaipusam, when many thousands of pilgrims make their way to the temple to make their offerings.
You might not know: longest quartz ridge in the world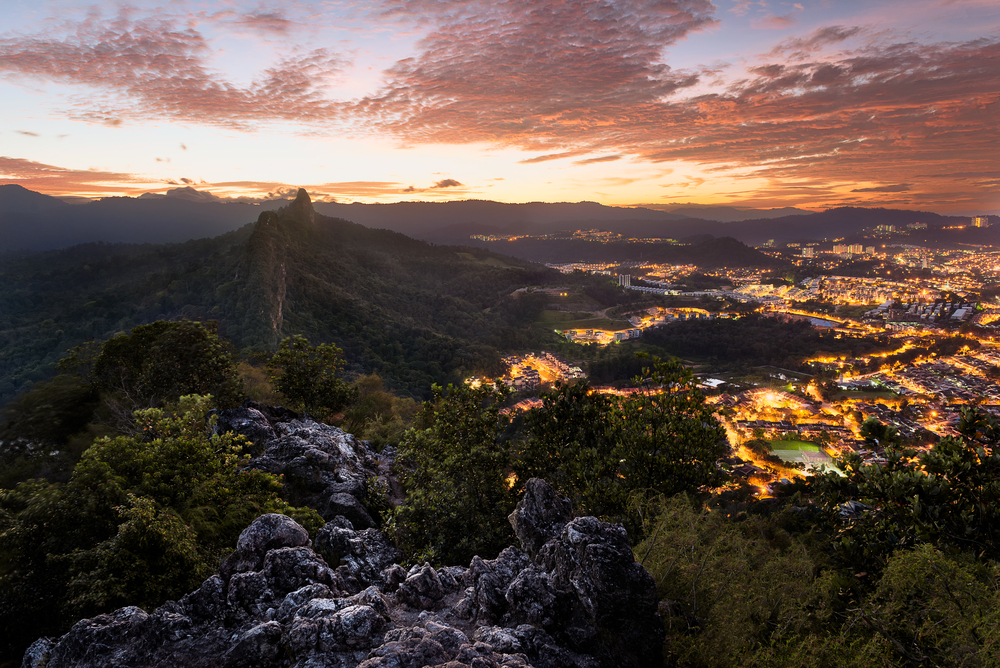 As to be expected for an area rich in wilderness, there are plenty of hikers in Selangor. It's common to trek up various hills to watch the sun rise or set, and one of the more popular hills among local hikers is the challenging and sometimes dangerous Bukit Tabur.
What many don't know however, is that Bukit Tabur is part of the longest quartz ridge in the world, often called the Klang Gates Quartz Ridge. It is a dyke that runs though Selangor and Kuala Lumpur, 16km long and 200m wide, and is home to five unique species of plants and a rare mammal, the serow (a member of the goat family).
Among the other outdoor attractions in Selangor, be sure to visit Crab Island off Port Klang, beaches like Bagan Lalang, Morib, and Batu Laut, as well as the Kuala Selangor Nature Park, Firefly Sanctuary, Bukit Cerakah Agriculture Park, and Kanching Recreational Forest.
9. Negeri Sembilan
You may know: Port Dickson and beaches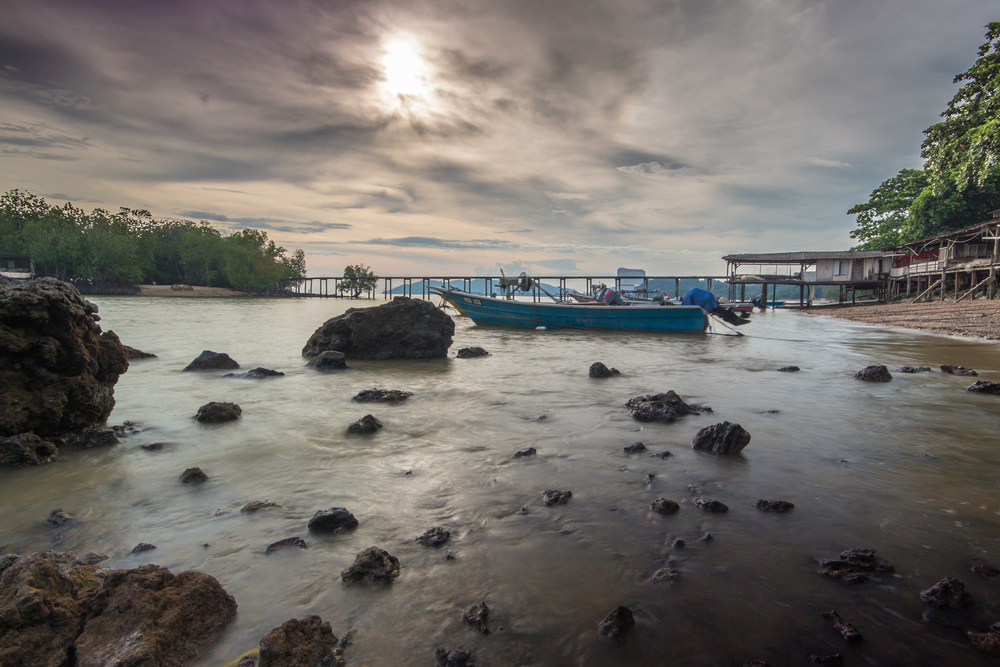 The 18-km stretch of beach in Negeri Sembilan is one of the closest decent beach destinations to Kuala Lumpur, which accounts for its popularity among locals.
There are various beach resorts and seaside hotels in Port Dickson that you can choose from for an overnight stay, but since it's so close to KL, it also makes for a great day-trip destination. Along the beach in an area called Cape Rachado is a small wildlife reserve and an old lighthouse that you can explore.
You might not know: Berumbun Forest
In the jungles of Negeri Sembilan, you find three beautiful retreats; The Dusun, The Shorea Retreats, and AwanMulan. All these retreats are located in the Berumbun Forest Reserve. With each offering slightly different experiences, you can enjoy the breathtaking view of Malaysia's rainforest and hills or dive right in to explore the waterfalls and wildlife.
Negeri Sembilan is only the next state over from Kuala Lumpur, which makes it an ideal location for short family getaway into the jungle. The villas and retreats are suitable for families as well as smaller groups and couples.
10. Melaka
You may know: Colonial architecture and history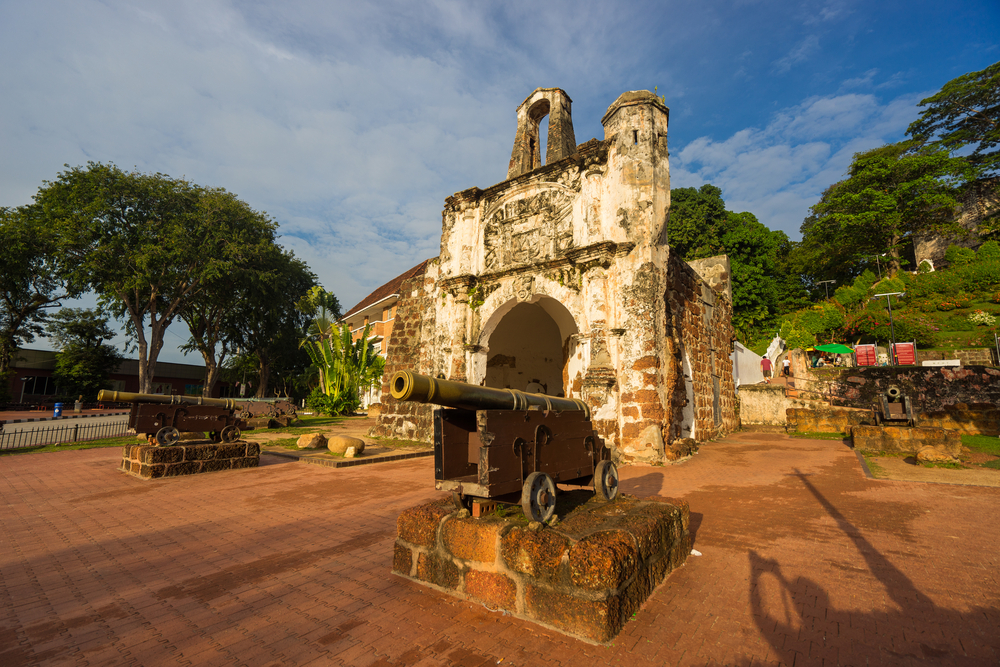 Melaka has been a popular tourist hotspot for years now. Colonised by the Dutch, Portuguese, and British, Melaka is dotted with colonial-styled buildings from the ruins of Porta De Santiago built by the Portuguese in 1511 to Christ Church, Stadthuys, St. Peter's Church, and more.
The old buildings in the city centre bear unmistakable the architectural styling of the historic city's colonial past – which can be explored at length in the various museums found around the small state.
You might not know: Klebang coconut shake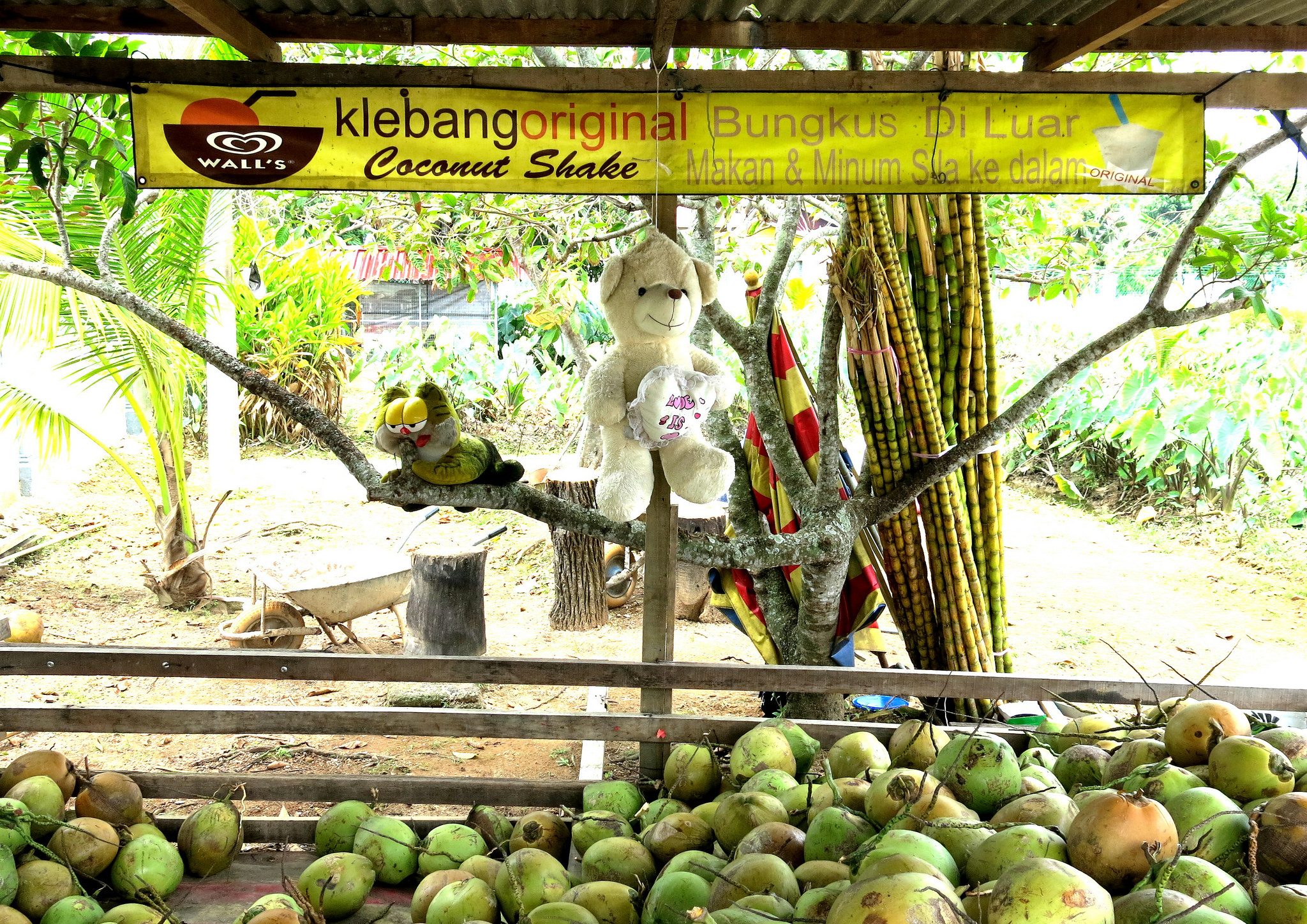 Located on Jalan Klebang Besar, this roadside stall serves refreshing coconut shakes to combat the sweltering tropical heat. The shake is a simple blend of coconut flesh, coconut water, and ice. You can also order the 'special' which comes with a scoop of vanilla ice cream on top for extra creaminess. The shakes are tropical, tasty, and refreshing.
If you're only in Melaka for a short stopover or a day trip, it might seem like the shakes are not worth the long queue. But don't worry, the staff work quickly and the queue moves fast. You'll be sipping on creamy freshness in no time at all.
11. Pahang
You may know: Genting and Cameron Highlands
Genting and Cameron Highlands are two of the most popular highland retreats in Peninsular Malaysia. Cameron Highlands was a British hill station set up for officers to escape the humidity of the country; it is now the site of Malaysia's largest tea plantation and boasts numerous vegetable, fruit, and herb farms. Many grocers in KL stock fresh produce from farms here.
Genting, on the other hand, is a bustling highland town that houses the country's only casino. There's also the Genting Theme Park and the upcoming 20th Century Fox Theme Park. Genting is all about entertainment as it also houses a huge arena where many international acts perform including, recently, Boyz II Men, Cliff Richard, Jolin Tsai, Olivia Newton-John and more.
You might not know: Mount Tahan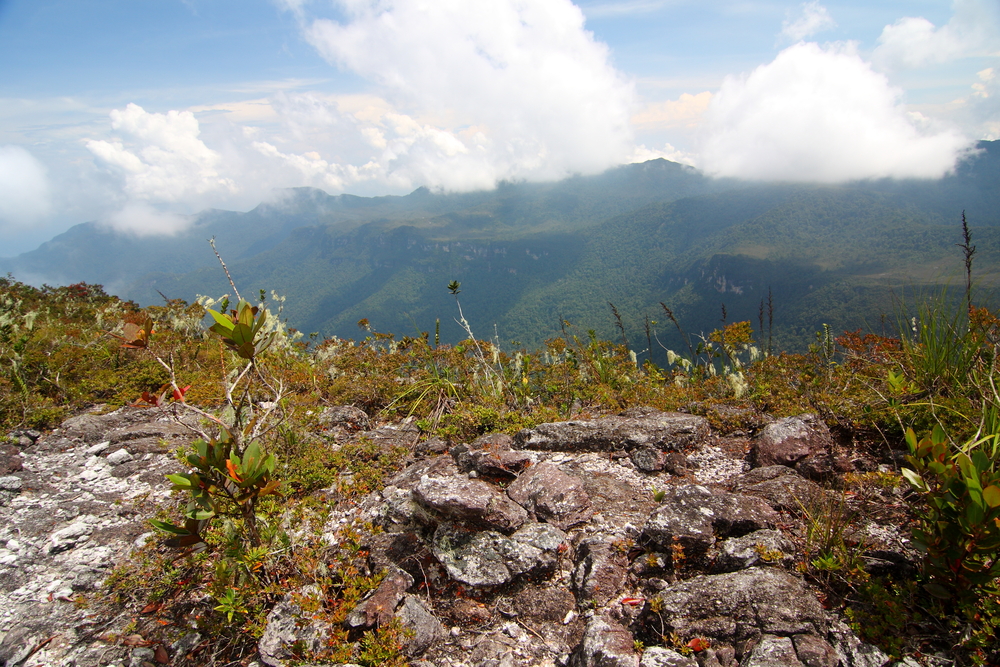 Also known as the Everest of the Peninsula, Mount Tahan is the highest point in Peninsular Malaysia, at 2,187m above sea level. Located in Taman Negara (National Park), Mount Tahan is a big hit among hikers and is unsurprisingly considered the toughest trek in West Malaysia.
There are three main trails use to hike the mountain, the longest and toughest of which can take up to seven days to complete on a return trip. The peak of the mountain can get very cold (by tropical standards), dipping to as low as 4°C and sometimes, the peaks can get frosty.
12. Kelantan
You may know: Wayang Kulit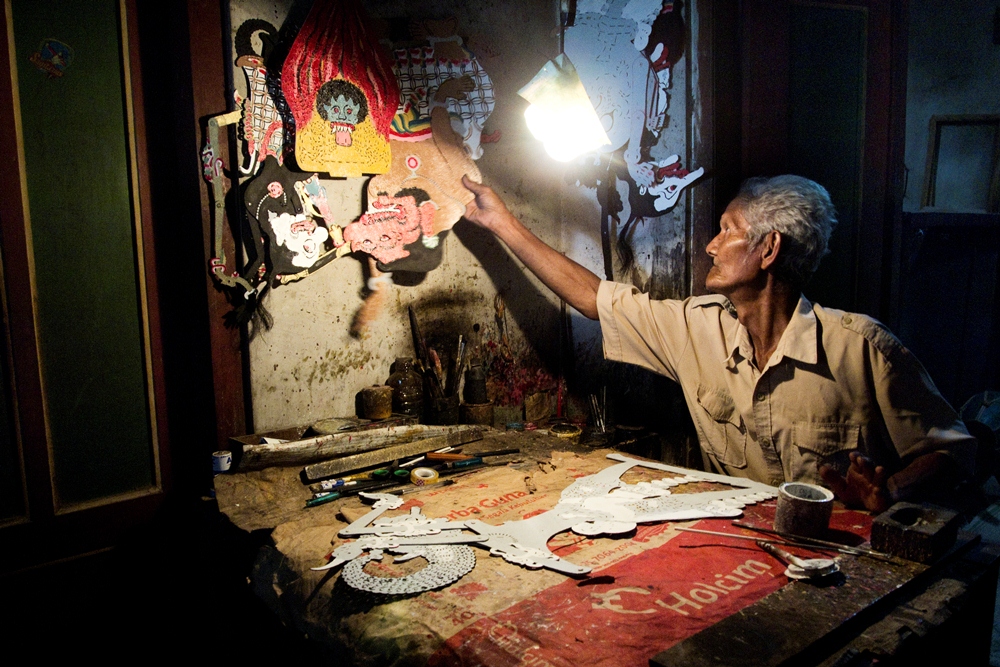 This art form, also known as shadow puppetry, is an ancient form of entertainment. Shadows of intricately carved leather puppets are cast onto a screen, often depicting tales based on age-old Hindu epics.
Wayang Kulit in Kelantan is said to have been brought in from Thailand in the first millennium AD and became a popular form of entertainment for the upper classes and is now considered a cultural treasure. Behind the screen, the puppet master (Tok Dalang) manipulates the puppets and narrates the story using various voices and sound effects, often accompanied with traditional music by a small ensemble playing gongs, cymbals, drums, and wind instruments.
You might not know: longest reclining Buddha in Malaysia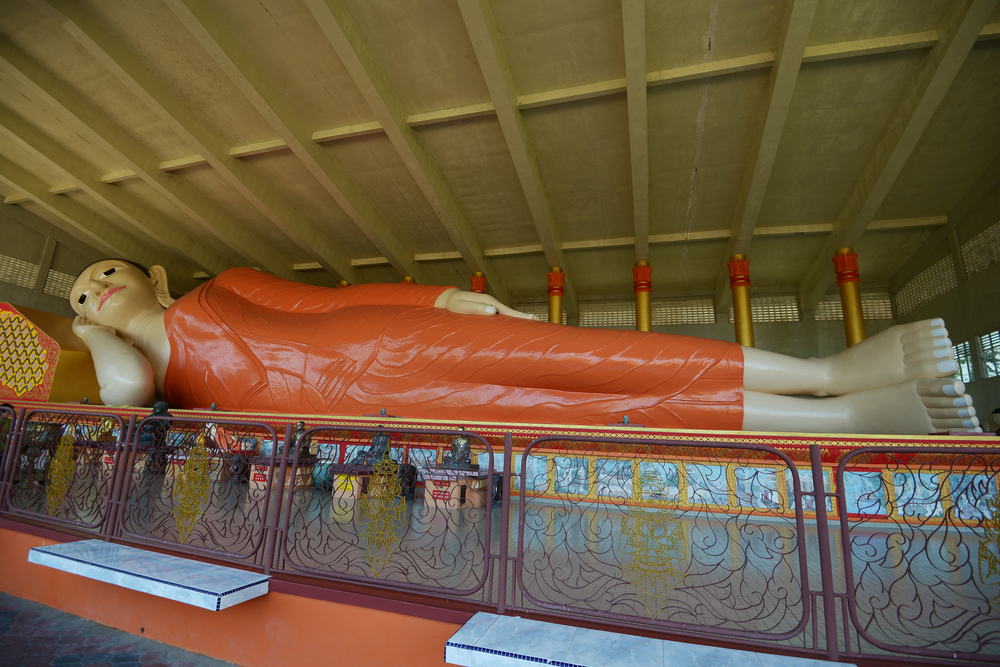 The Thai Buddhist temple of Wat Phothivihan is one of 25 temples in Tumpat, a holy village in the northeastern corner of Western Malaysia, and it houses the country's longest reclining Buddha which is 40m long.
The temple was completed in 1979 and houses several other status and structures including a Wheel of Dharma statue and a Tibetan style hall that features a statue of the Bodhisattva Avalokitesvara with 18 arms. The temple also has accommodations for monks and visitors. Entry to the temple is free.
13. Terengganu
You may know: The islands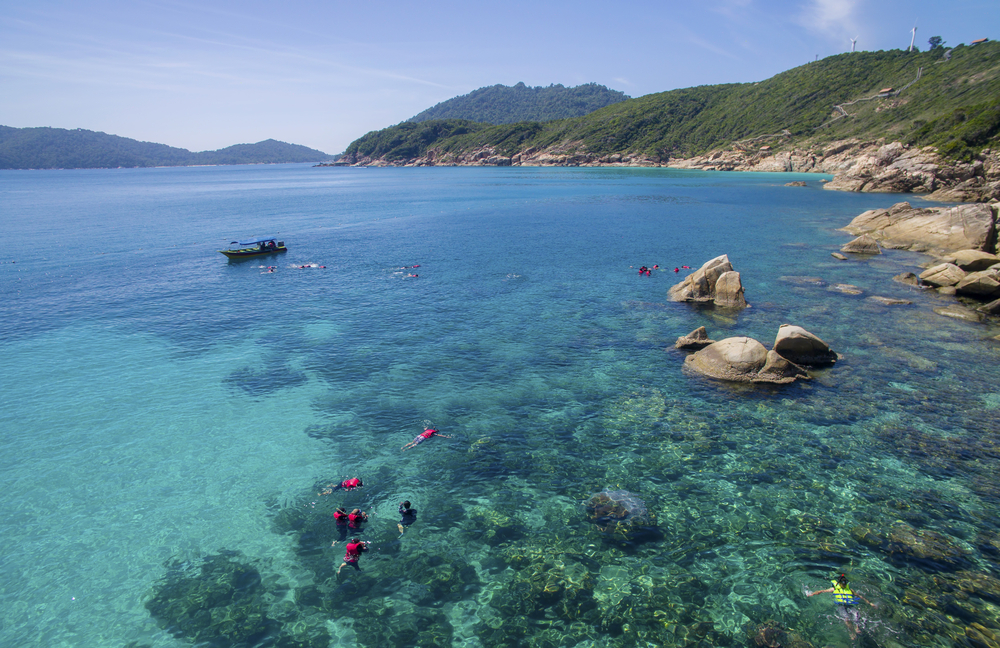 Terengganu state includes a number of picturesque islands that have been attracting beach bums and avid divers for decades: Redang, Perhentian (which includes two islands, Besar and Kecil), and Kapas are famed for white sandy beaches and gorgeous sunset views, and Pulau Tenggol is great for snorkelling and diving.
Pulau Gemia, Rhu Hentian, and Lang Tengah are all slowly becoming more popular among local and international tourists, too.
You might not know: Traditional boat makers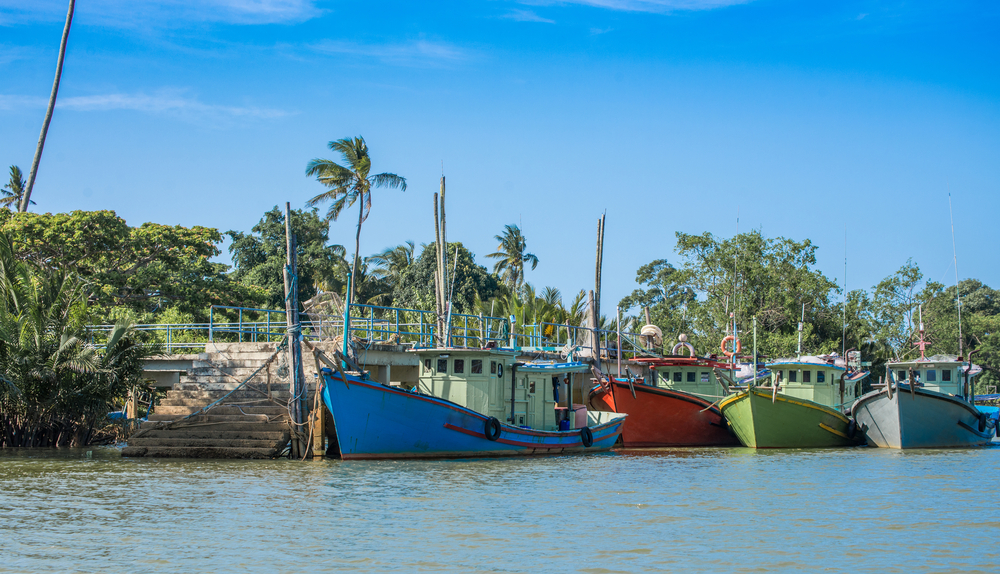 Terengganu is home to a little-known group of master boat-builders: on a small river island of Pulau Duyung (Mermaid Island), skilled craftsmen work with cengal wood, which is durable and resistant to termites, to build some of the best handmade boats in the world.
One man in particular, Haji Abdullah, is a famous boat-builder who has spent more than five decades of his life building over 100 boats for customers around the world from the US, Denmark, England, France, and Canada. According to an interview he gave to Uppre.com, the most expensive sailing yacht he's built cost over RM4 million.
Fun fact: The biggest and oldest Cengal tree in Malaysia is found in Terengganu's Pasir Raja Tropical Forest. It is estimated to be 1,300 years old and 15.75 meters in diameter.
14. Johor
You may know: Legoland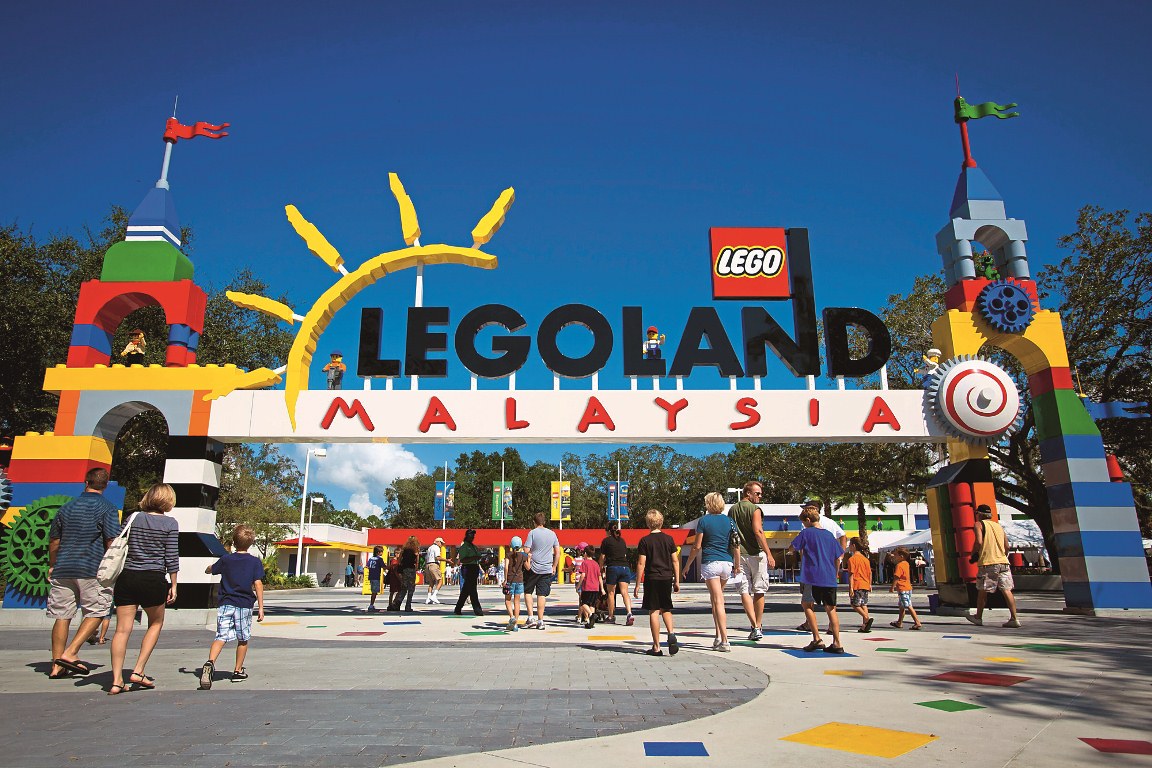 One of the biggest attractions in Johor is Legoland, Malaysia's first international theme park. The LEGO park is a popular attraction for families around Malaysia and neighbouring Singapore. There are water parks, a mini LEGO city and special exhibitions and activities all-year-round.
Johor is indeed packed with theme parks and is also home to the Angry Birds Activity Park, Dinosaur Water Theme Park, Sanrio Hello Kitty Town, Ulu Tiram Indoor Theme Park, and Wet World Batu Pahat.
You might not know: Firefly Valley Leisure Park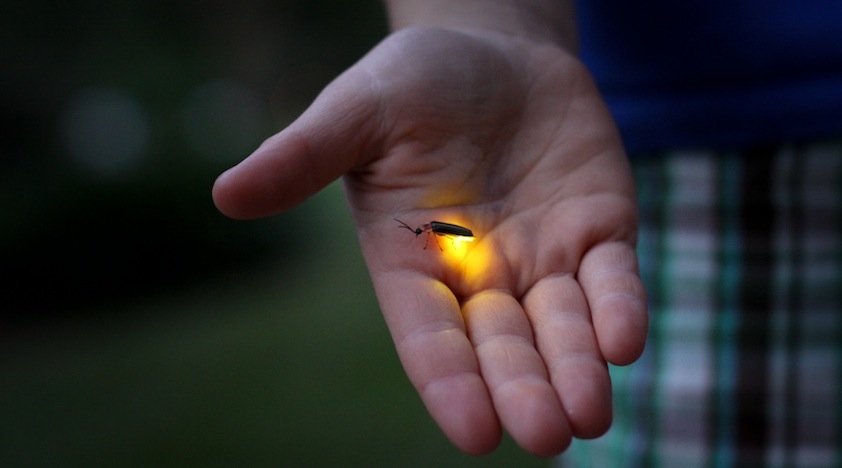 On the bank of the Johor River, the firefly park is a fun detour you should take when in the Kota Tinggi area. To book a boat for a firefly trip, you'll have to make a reservation (call 012 7833 723). It costs RM15 for adults and RM12 for children below 8 years.
The trip will include a visit to the mini farm/petting zoo that houses rabbits, goats, and other cuddly creatures. There's also a restaurant that offers pork-free and beef-free food which you can enjoy by the water. It is a cool, calming retreat in Johor with twinkling fireflies to light up the night.
15. Sabah
You may know: Mount Kinabalu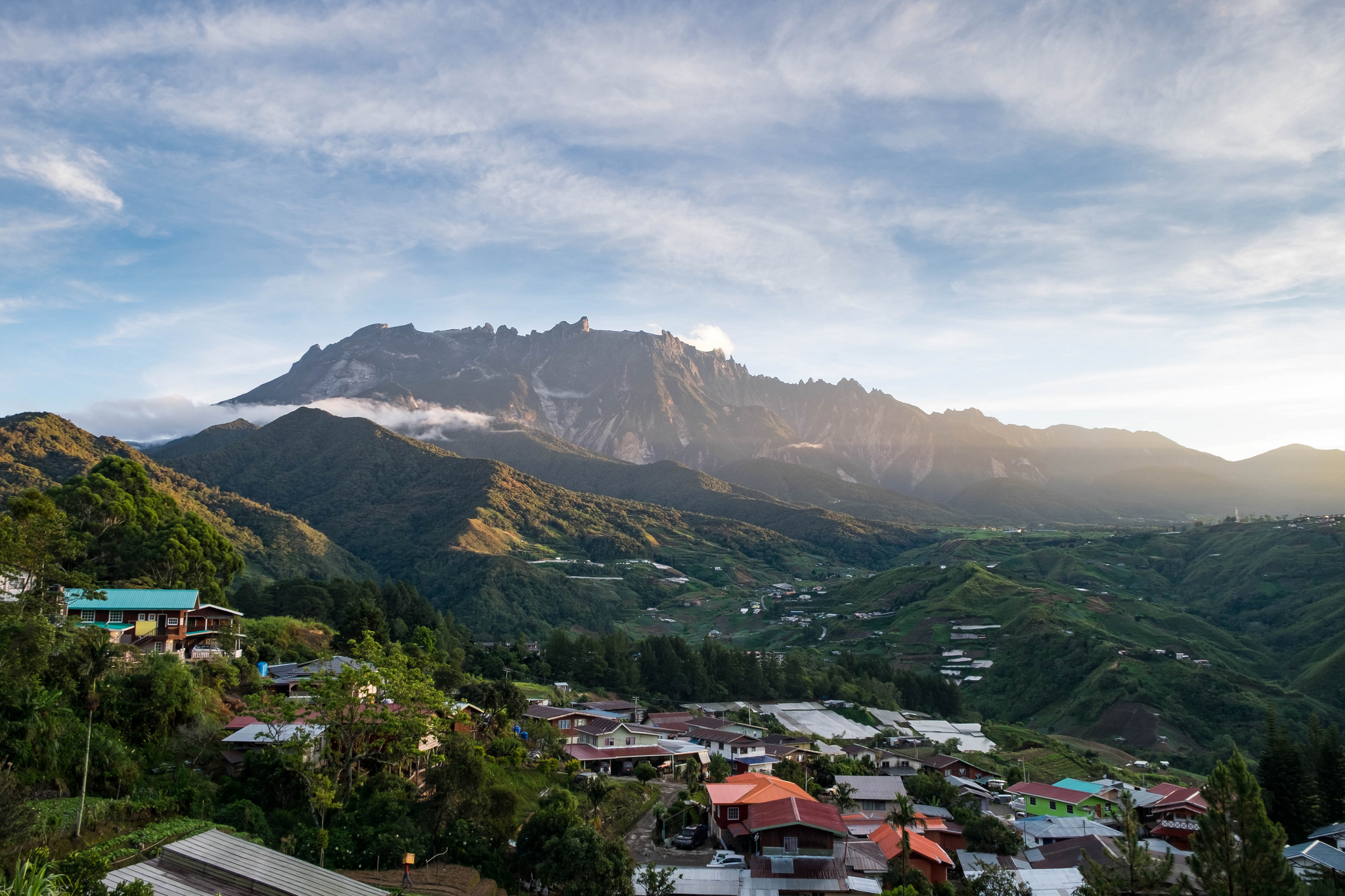 The iconic Mount Kinabalu is part of the the Borneo Crocker Range and is the highest mountain in the Malay Archipelago and the country, at about 4,095 meters above sea level.
Mount Kinabalu and the surrounding areas are also some of the richest biological sites in the world, with 5,000 to 6,000 species of plants, 326 species of birds, and over 100 species of mammals identified so far. Notable species here include the famous orangutans and rafflesia flowers.
Conquering Mount Kinabalu is on the list of every climber in this region. The hike is challenging, but can be completed even by novices. The view at the summit more than makes up for all the hard work.
You might not know: Maliau Basin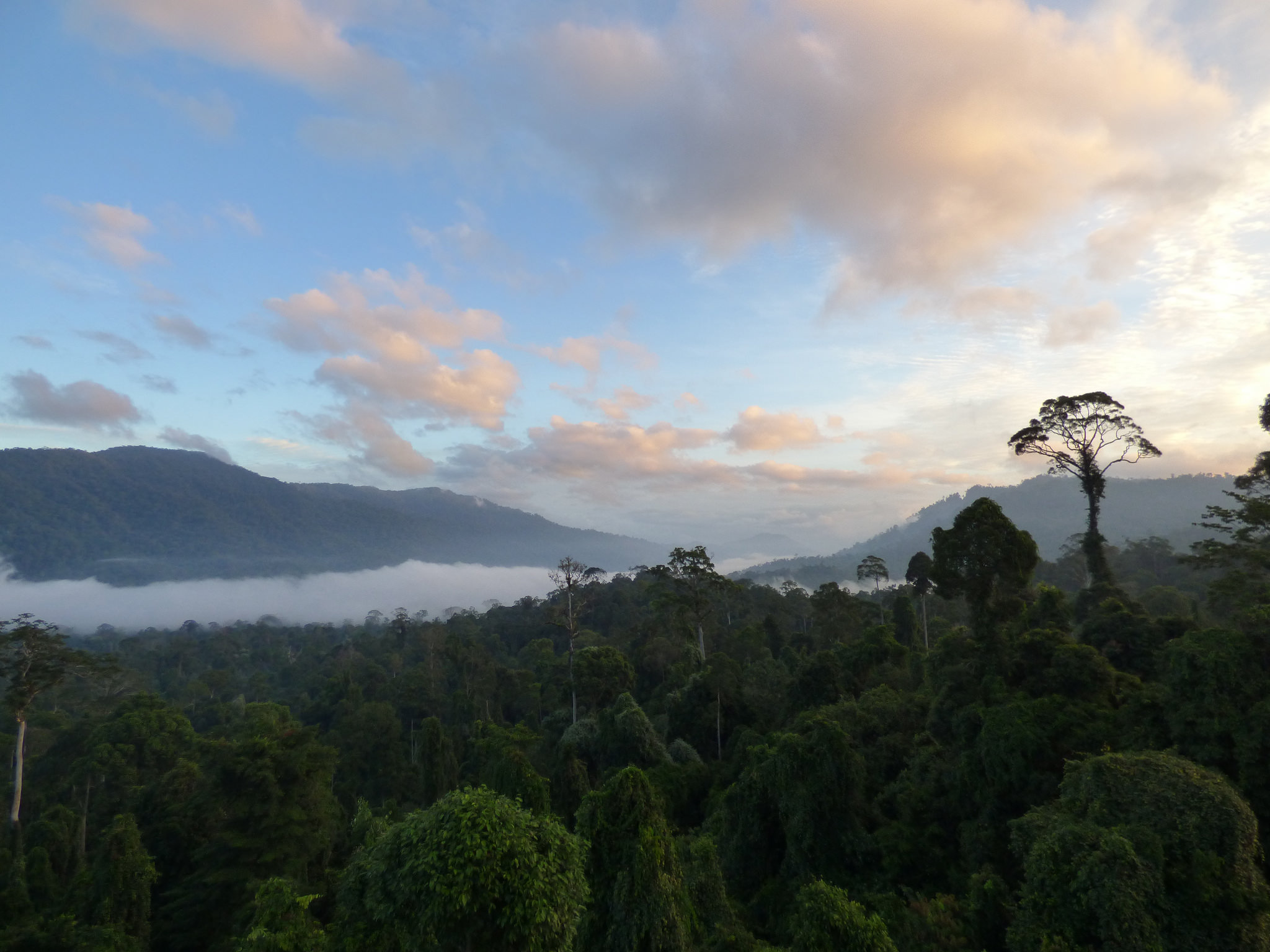 Also known as the Lost World of Sabah, the Maliau Basin is one of Malaysia's last few untouched wilderness areas and remains one of the most diverse forests on earth. The entire area is designated a conservation area and visitors have to obtain a permit to visit the forest.
There are 12 types of forest in the basin, including a lower montane forest with Agathis trees, montane heath forests and lowland, and a hill dipterocarp forest which is unique to Malaysia. The Maliau Basin also features the impressive seven-tier Maliau Falls and the tallest tropical tree in the world, an 88.3-meter tall Yellow Meranti. Efforts are currently being made to designate Maliau Basin as a World Heritage Site.
16. Sarawak
You may know: Caves and parks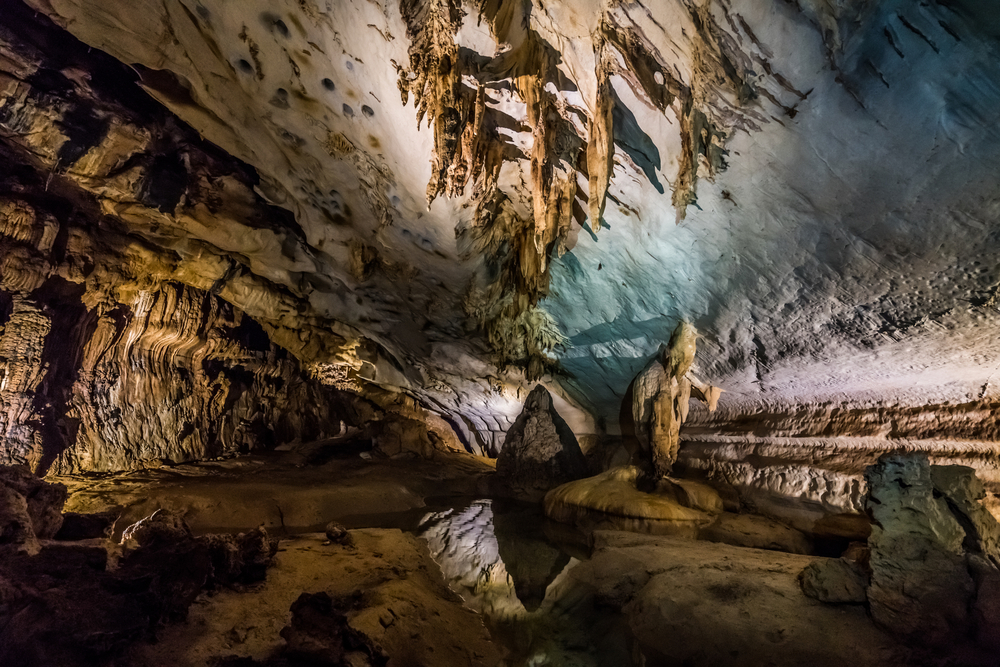 Sarawak is heralded for its biodiversity as much of it is still relatively green, despite decades of deforestation and logging at the hands of man. One of the most prominent cave chambers is the Gua Nasib Bagus which is the largest cave chamber in the world by area and second-largest by volume. It's part of a network of caves and tunnels at the Gunung Mulu National Park.
Other well-known parks are the Lambir Hills National Park, the Bako National Park, and Niah National Park where the Niah Cave is found – the cave is the site of the earliest human settlement in Sarawak, with evidence of habitation dating back 40,000 years.
You might not know: The Matang narrow-mouthed frog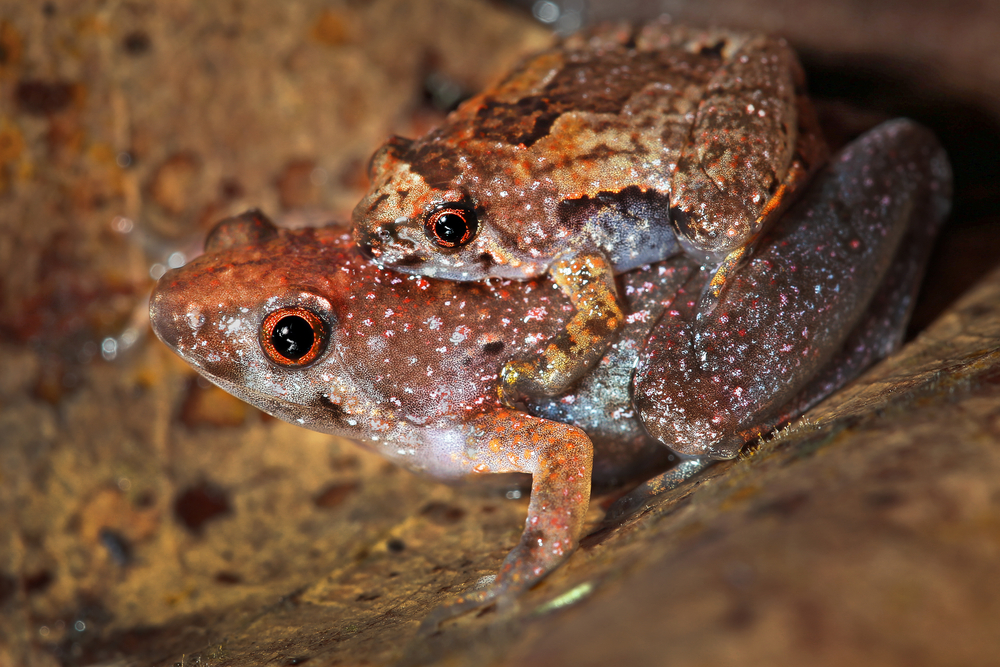 The minuscule Matang narrow-mouthed frog used to be the smallest frog of the 'Old World', with adult males growing to a maximum of 10.6–12.8mm. The current smallest frog in the land is the Paedophryne amauensis, which is only 7.7mm long.
The tadpoles, which measure only 3mm long, live and grow in the water of  tropical pitcher plants, Nepenthes ampullaria, and the frog lives its entire life cycle in the same plant. The Matang narrow-mouthed frog may be small but their mating calls can be quite loud, adding to the cacophony of the surrounding forest.
Comments