Looking for a place to put your best foot forward this weekend? KL has a choice of venues where you can do just that, with genres to suit your mood:
1. Why Not, Changkat Bukit Bintang
The bar in KL's main party street offers New York-style salsa, the Bachata from the Dominican Republic and the Kizomba of Angola, all of them dances of romance. Let your feet find your pace and maybe let your heart find a little romance.
Address: 49, Jalan Changkat Bukit Bintang 55100 Kuala Lumpur
Tel: +6019 690 3266
When: Mondays, 9pm onwards
Website: facebook.com/WhynotKitchenBar
2. Sid's Pub, Bangsar South
The Lindy Hop evolved in Harlem, New York City, influenced by swing and jazz, breakaway, tap and the Charleston. This dance session will take you back to America way back when, with boys dressed in shirts and suspenders, girls in flared skirts and ribbons in their hair, all going 'boppity bop' to the beat.
Address: M-5A The Village, Bangsar South, 2 Jalan 1/112H, Off Jalan Kerinchi, 59200 Kuala Lumpur
Tel: +603 2287 7437
When: Tuesdays, 9.30pm onwards
Website: sidspubs.com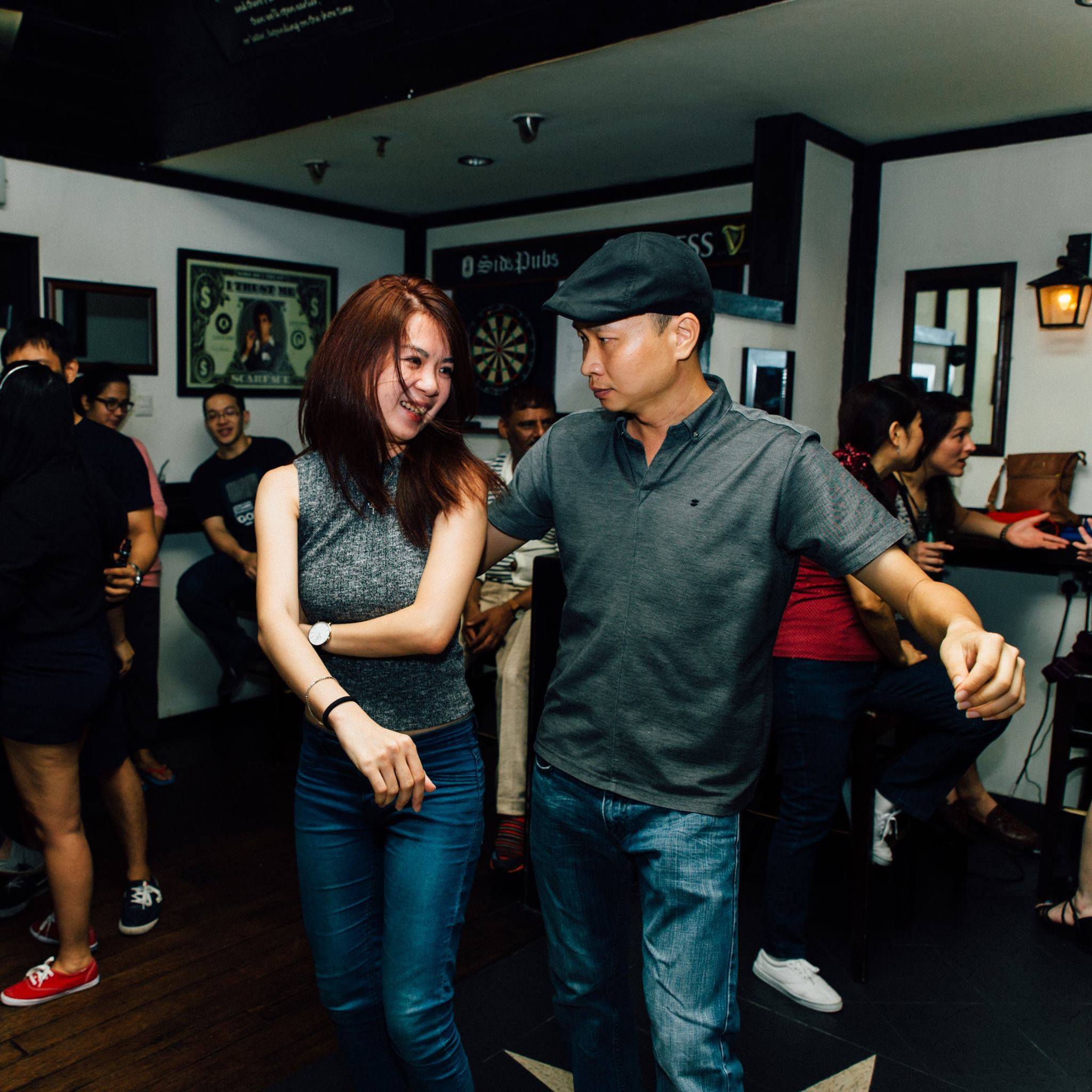 3. Paradox Art Cafe, Bandar Utama
Rooted originally in the Lindy Hop, West Coast Swing derives a sense that the two partners sharing a dance, would counter their partners dance moves. If you've watched Pulp Fiction, that would be the dance shared by Vincent and Mia.
Address: 2-1, The Oasis, Tingkat Bandar Utama, Bandar Utama Petaling Jaya, Selangor
Tel: +603 7729 8962
When: Wednesdays, 8.30pm onwards
Website: facebook.com/pg/paradoxartcafe
4. Svago Cucina e Musican, KLCC
Also hosting the Salsa, Bachata and the Kizomba, Svago adds a few more styles to its list. The Merengue brings a Dominican-Cuban style romance between two bodies held close; the Samba, Afro-Brazillian hip-work fast paced steps is derived into multiple other styles; and reggae is good for jammin' out.
Address: Lot G45B-136, Suria KLCC, Kuala Lumpur, Malaysia
Tel: +603 2163 3188
When: Thursday, 9pm onwards
Website: facebook.com/pg/SvagoLoungeKLCC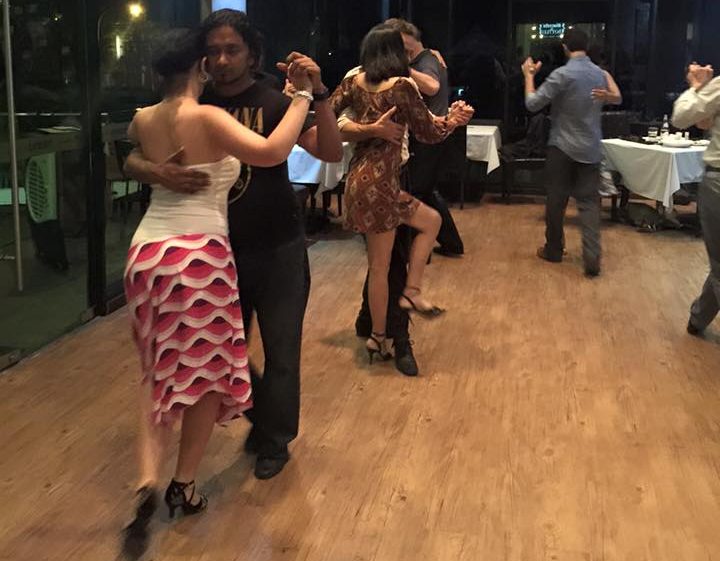 5. Hugo's by Modestos
With workshops for all levels by professional dancers and a lot of fun to be had, the weekly Afro-Latin Social is a great place to let loose and have a little Caribbean fun with DJ Selva on the decks.
Address: Qliq Damansara 2 Jalan PJU 8/8A, Damansara Perdana, 47820 Petaling Jaya, Selangor
Tel: +603-2035 5866
When: Fridays, 10pm onwards
Website: www.facebook.com/HugosbyModestos/
6. Friendscino, Damansara Perdana
Try the Salsa and Bachata to work up an appetite for a meal. Bring along a group of friends for an impromptu dance party starting with Bachata Hour following by Salsa until the night ends. Do check out the drinks promotions available.
Address: LG01 & 01A, Plaza Emerald North, Jalan PJU8/3A, Damansara Perdana, 47820 Petaling Jaya, Selangor
Tel: +6013-359 0443
Hours: Saturdays, 9pm onwards
Website: facebook.com/Friendscino
If I can't change your mind, I hope this old chap can!
Some information from mikeyip.com and latindancecalendar.com.
Comments