From the soaring pagoda at Malaysia's largest Buddhist temple to a small but celebrated food stall dishing out Penang's most famous noodles, there's no doubt Chinese settlers and residents have contributed immeasurably to the island's fascinating fabric, finds TEG Group Editor Chad Merchant
Mention Penang to just about anyone, and they'll likely first associate the island with its justifiably famous food. But a sure second answer would be Penang's rich and multicultural heritage. Though many groups have contributed to the island's fascinating cultural tapestry – from the Armenians and English to Indian traders and local Malays – one enduring standout is the Chinese.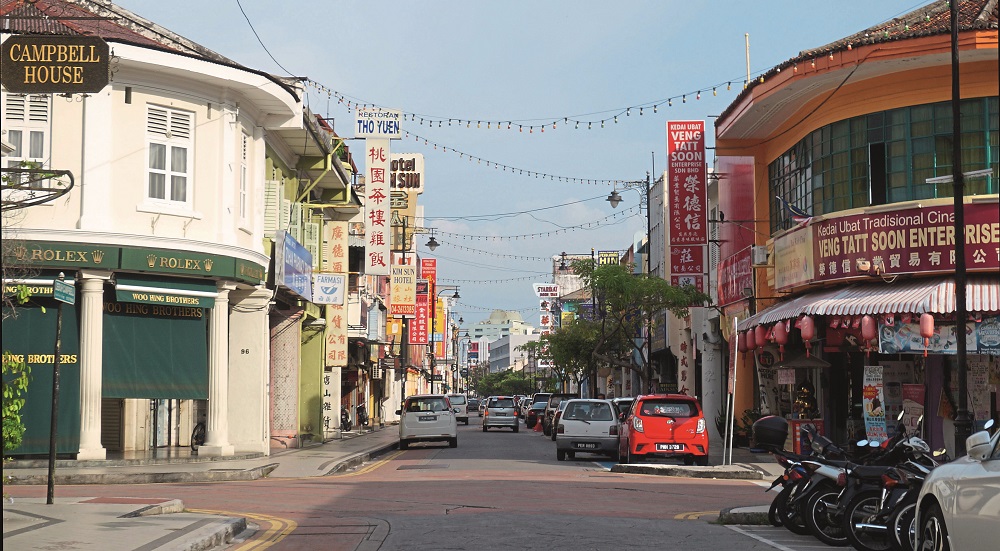 The Chinese community has been a key part of Penang's history since the earliest known days of the island. Maps originating with seafaring voyages from China show Penang as far back as the 15th century, and by the time Francis Light came to the island in the latter half of the 18th century, the Chinese were an indispensable part of Penang.
Indeed, in 1794, some eight years after Light formally took possession of the island on behalf of the British East India Company, he penned a dispatch, openly stating that the Chinese constituted the largest and most valuable ethnic group in Penang, acting as masons, smiths, shopkeepers, carpenters, traders, and planters.
The diversification of trade within the Chinese community continued to expand throughout the 19th century. Even early on, Chinese settlers in Penang specialised in the production of tin, with much of the raw material mined in nearby Perak state. As the nascent tin industry matured, some of these settlers focused as much on trading the metal as others did in producing it.
Settlers who hailed primarily from the Guangdong and Fujian provinces became specialists in cultivating pepper and sugar cane, crops which had been shown little attention by native Malay farmers. Many Chinese immigrants worked in sales and distribution capacities, and still others took on the role of middlemen merchants, helping to facilitate trade and export activities from Penang.
A history still being written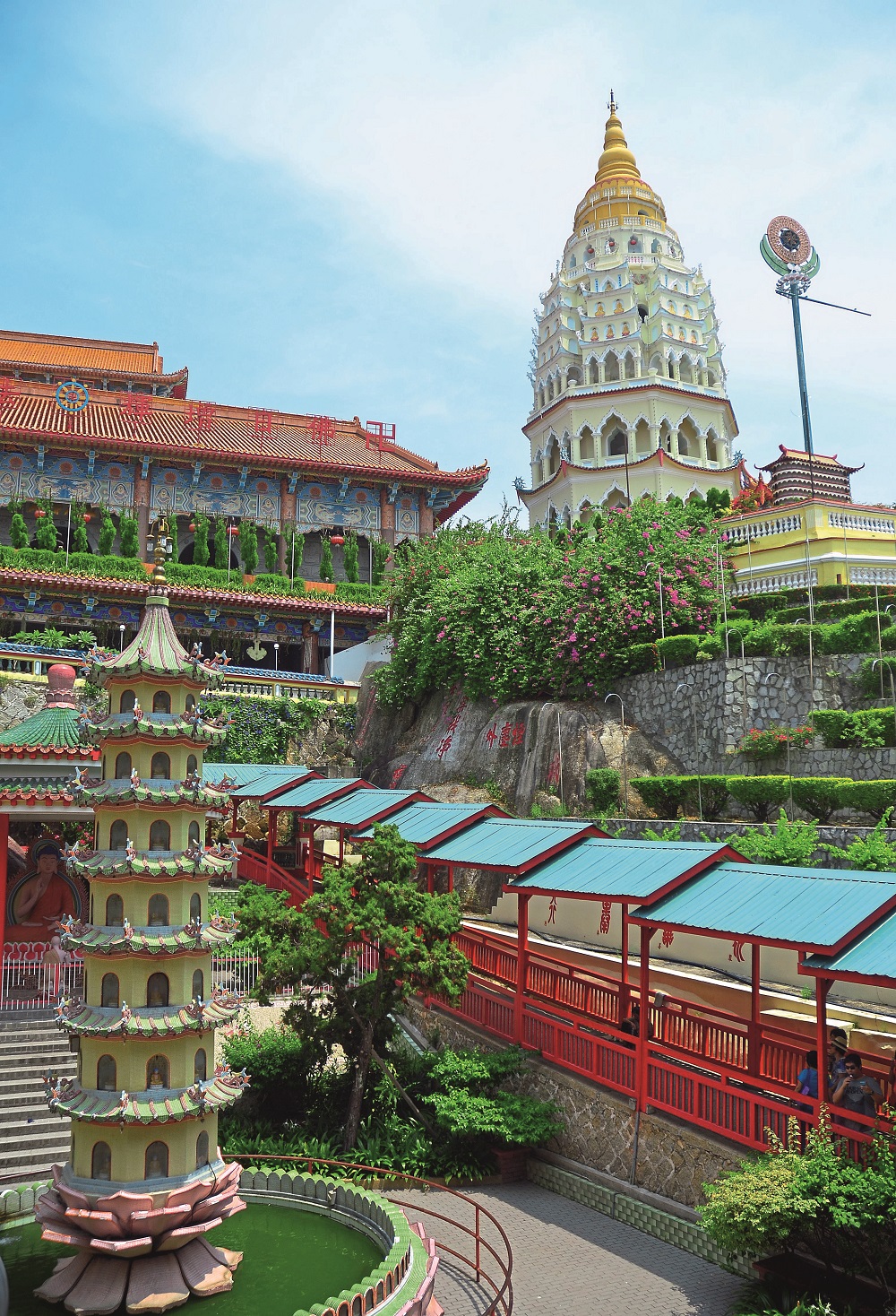 Two and a quarter centuries later, the Chinese community is still making itself known in Penang, contributing liberally to the multi-ethnic fabric that makes up the island's tapestry. Whether strolling through the bustling neighbourhoods of Ayer Itam or taking a leisurely trishaw tour through historic George Town, the influence and presence of Penang's Chinese community is easily seen.
The suburb of Ayer Itam, in fact, nestled at the base of Penang Hill, is home to one of the largest Buddhist temples in Southeast Asia and certainly one of the most well-known in Malaysia. Construction on Kek Lok Si Temple was begun in 1890 and completed initially in 1905, with additional phases carried out over the next 25 years, culminating with the completion of the temple's main pagoda.
This striking edifice is a 30-metre pagoda fusing together the architectural styles found in Chinese, Thai, and Burmese Buddhism, to symbolise the temple's amalgam of Theravada and Mahayana Buddhism. More recently, a 30.2-metre bronze statue of Guanyin, the Goddess of Mercy, was completed in 2002.
Reputed to be the tallest Guanyin statue in the world, the imposing statue was further highlighted by a soaring three-tiered pavilion reaching nearly 61 metres in height. Unsurprisingly, the Kek Lok Si Temple complex is the island's focal point during festivities on the Chinese calendar, none more grand than Chinese New Year.
For a full 30 days following the first day of the lunar new year, the temple remains open until late each night, with thousands of twinkling lights and glowing lanterns transforming the already-beautiful temple into a stunning sea of light. If you find yourself in Penang in the period following Chinese New Year, which this year begins on January 29, an evening visit to Kek Lok Si Temple is a must.
Chinese influences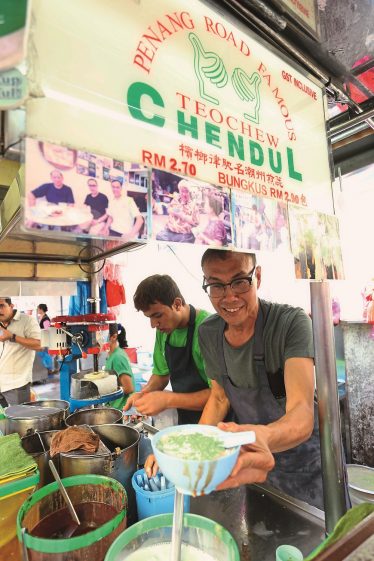 Today, the members of Penang's Chinese community work much as they have throughout the generations, as merchants, traders, business owners, and shopkeepers.
Food, of course, plays a pivotal role, and Chinese cuisine has taken on a life of its own in Penang, with perhaps no dish as famous as Penang char kuey teow.
It's a wok-cooked concoction of wide, flat rice noodles, prawns, bean sprouts, and egg, fried in oil (or lard) and a spicy flavour paste.
On a recent trip, I was treated to a lunch at one of the island's most well-known and long-time "CKT" eateries, Ah Leng Char Kuey Teow.
Now under second-generation operation, Ah Leng's has been serving up this celebrated noodle dish for well over 30 years.
We also visited Penang Road and indulged in another popular Chinese treat in Penang, chendul (or cendol). With shaved ice as a base, and topped with coconut milk, gula Melaka (a sort of brown sugar), and plenty of the jelly-like cendol, this was a particularly welcome stop on a hot afternoon.
The cart we patronised was started a remarkable 80 years ago by Tan Teik Fuang, and today is run by his sixth son, Tan Chong Kim.
Street art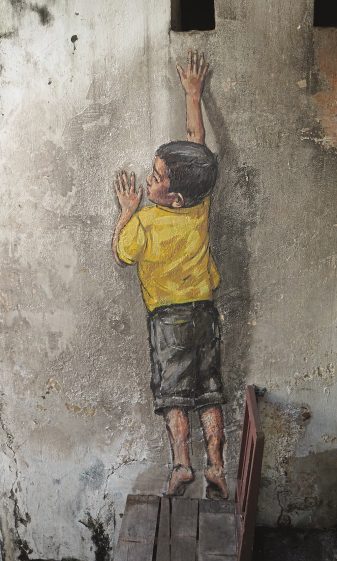 A highlight of any visit to in Penang today is the famous street art murals in various locations throughout George Town's heritage district, which were commissioned in 2012 and painted by resident Lithuanian artist Ernest Zacharevich.
We visited most of the murals, pausing for the requisite photos and analyses, of course, then moved on. Some of the murals are already fading owing to harsh weather and sunlight (and in one case, its proximity to the sea).
For a good overview of the various murals and a map of their locations, visit angloitalianfollowus.com/street-art-ingeorgetown-penang.
Interestingly, the young Mr Zacharevich recently received another intriguing commission to help celebrate Penang, its Chinese community, and its unique look and feel.
To help celebrate the upcoming Chinese New Year, the artist was asked to design a special bottle for the world renowned Johnnie Walker Blue Label.
Just as the famous Blue Label blends rare and excellent whiskies from numerous distilleries in Scotland, so too does the artwork Mr Zacharevich blend the various elements of Penang into a whimsical and intriguing "mural" on the bottle.
The 2017 Chinese New Year limited edition Johnnie Walker Blue Label design showcases his interpretation of Penang and its heritage, since he first stepped foot into the state.
Popularly known as the "The Pearl of the Orient", this is one of Malaysia's states that retains a strong Chinese flavour through its colourful culture, traditions, community, food, and landmarks.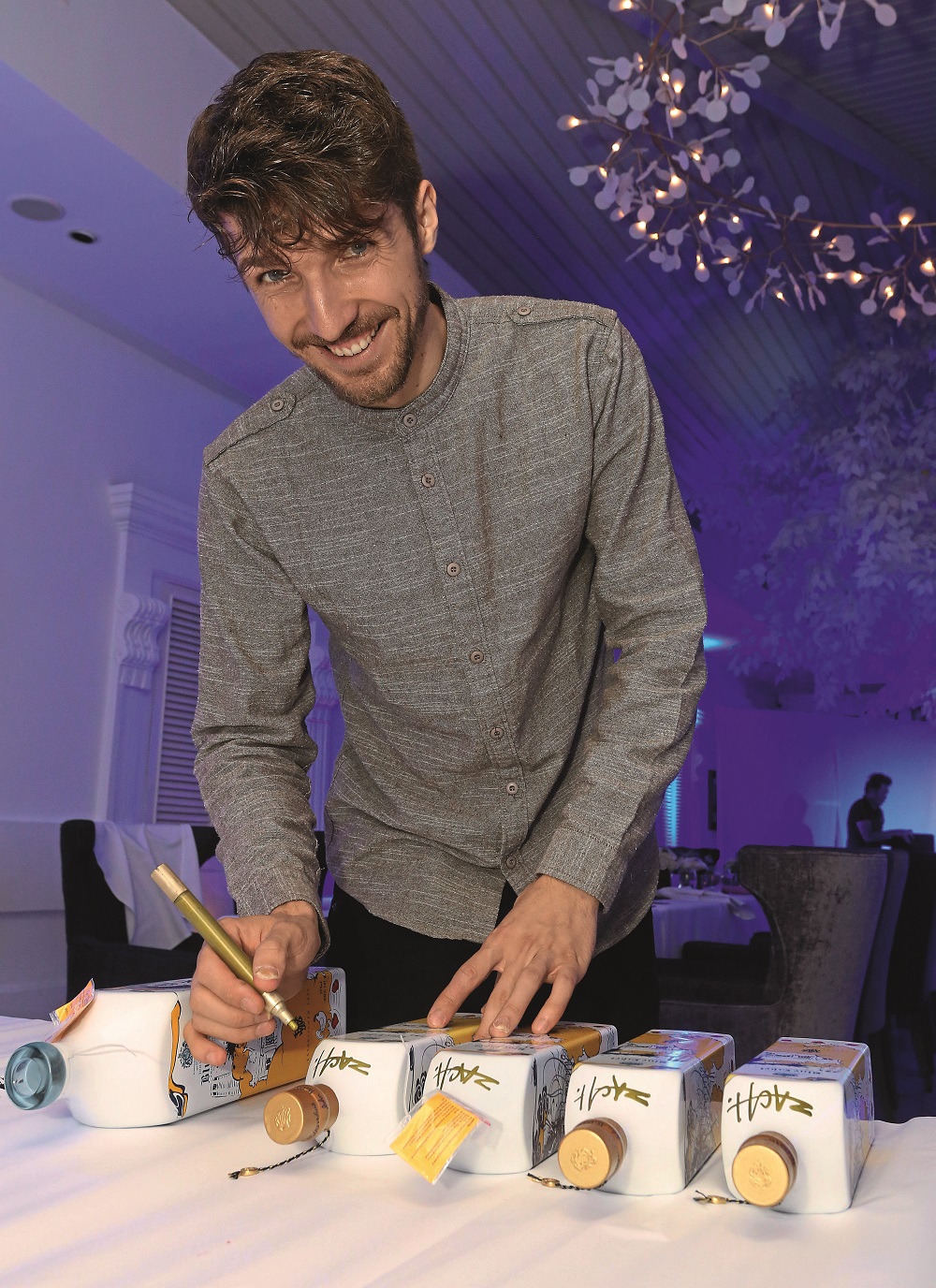 With fewer than just 4,000 bottles produced, the Penang Chinese New Year Edition of Johnnie Walker Blue Label is sure to be a hot item this year.
(To learn more about this exclusive-to-Malaysia limited edition, visit johnniewalker.com.)
So if Penang is in your travel plans, spare a moment to notice and appreciate the rich interweaving of cultures and ethnicities that has shaped the island into the special place it is today.
Whether it's a colonial estate, a Protestant church, a Muslim food stall, an Indian temple, a building reflecting the island's Armenian heritage, or a humble Chinese chendul cart, there's simply no place in Malaysia – or anywhere – that's quite like Penang.
This article was originally published in Senses of Malaysia (Jan/Feb 2017) which is available online or in print.
Comments