The capital city of Vietnam is renowned for its beautiful architecture, tree-lined boulevards, ancient pagodas and eclectic fusion of cultures. Heavily influenced by the Chinese and the French, I found it immensely easy to fall in love with Hanoi.
Traffic is a buzzing madness of incessant honking. It was fascinating to witness it in action, where a horn is a form of communication, instead of an outburst of rage. Taking a stroll in Hanoi, whether during the day or night, is a thrill in itself, as all aspects of the local daily life are played out on the streets and that's part of the city's allure.
Here are some of the must-visit places in the city known for its Parisian grace and Asian pace.
Day One – morning
1. Rise early and have a cup of Vietnamese coffee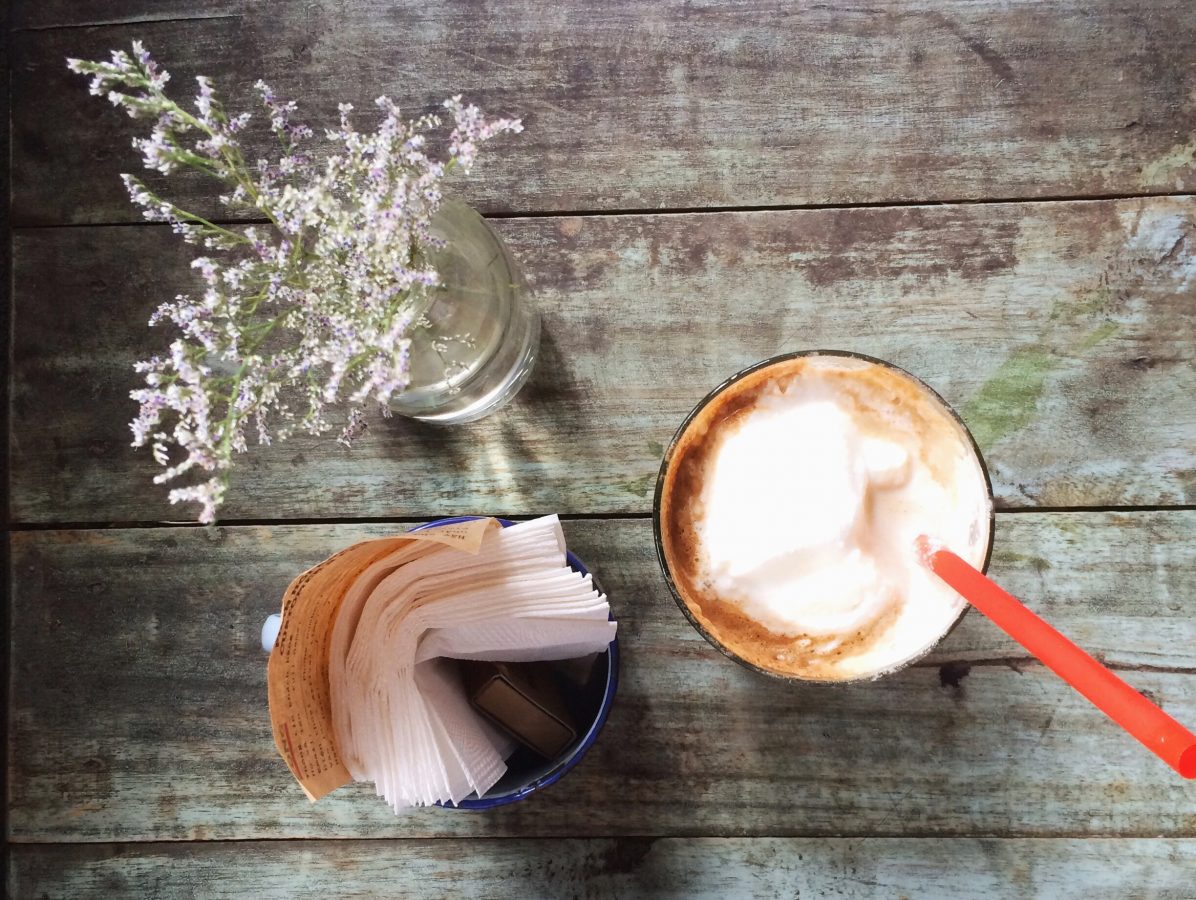 While traipsing around the city at its calmest, stop for a cup of Vietnamese coffee – Vietnamese brews are sweetened with gooey condensed milk – by the roadside or visit Cong Caphe (a popular coffee chain which has taken Hanoi by storm with its rustic, military chic design) for a cup of Vietnamese coffee with coconut cream (think affogato, but 10x more potent and creamy).
Address: 46 Trang Tien St, Hoan Kiem, Hanoi.
Tel: (+91) 181 1136
Opening hours: 7:00am – 11:30pm (Daily)
2. Walk over to Hoan Kiem Lake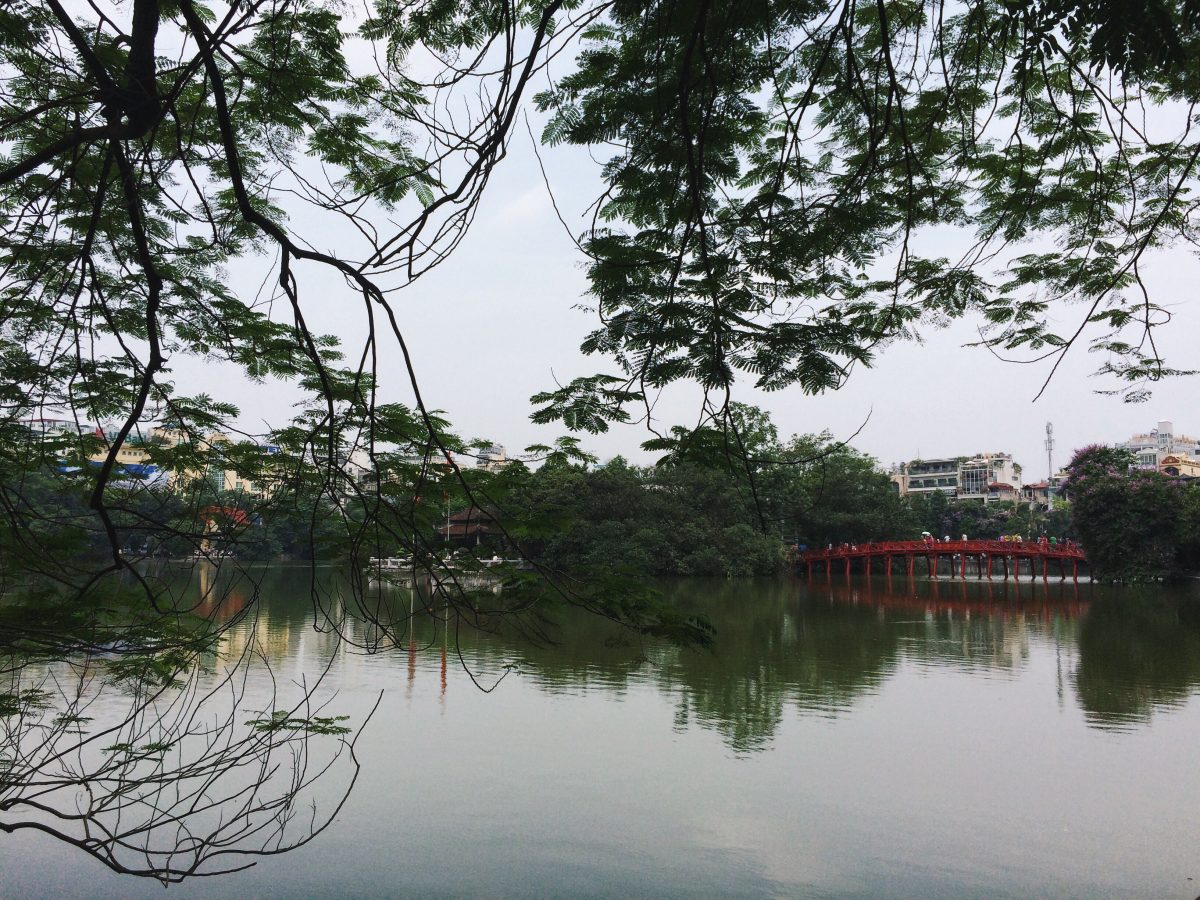 There are few things in life which aptly exemplifies serenity. Watching the sun rise while sinking my toes in the flour-soft sand at Yogyakarta's sand dunes was one such occasion. Walking around Hoan Kiem Lake before the day's flurry of activities began is another. An easy saunter around the green oasis with an island pagoda, fringed by the fronds of willow trees, was incredibly soothing for the soul.
3. Drop in to admire the architecture of St. Joseph's Cathedral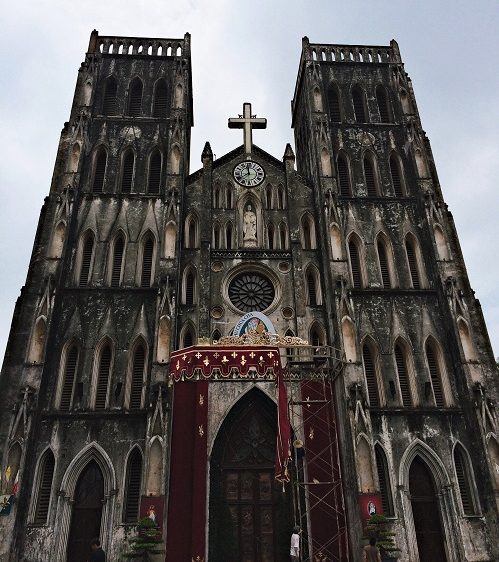 The statuesque, neo-gothic cathedral is also the oldest Roman Catholic church in Hanoi.
A mere 15-mins walk from Hoan Kiem Lake, its most noteworthy features are the twin bell towers, elaborate altar and stunning stained-glass windows, originally preserved since 1886.
Mass services are still conducted here every Sunday, with the services times listed on a sign at the gates to the left of the cathedral.
Address: Quan Hoan Kiem, Hoàn Kiếm, Hanoi.
Tel: (43) 928 6350
4. Pay your respects at Ho Chi Minh's Mausoleum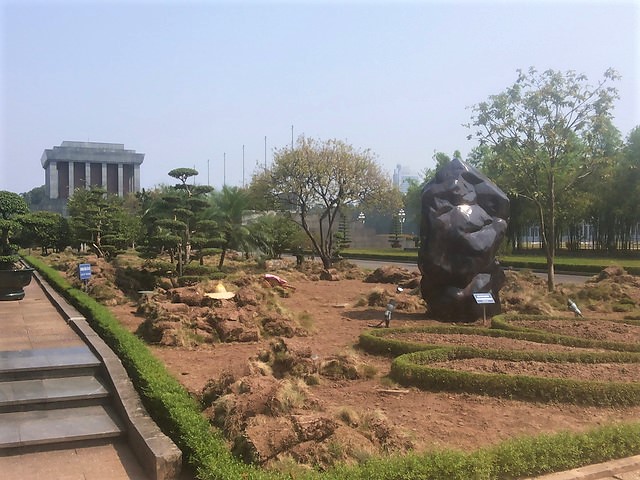 When Ho Chi Minh died in 1969, his body was embalmed – against his wishes – but was not allowed for public viewing till 1975. The imposing mausoleum is the resting place for the father of modern Vietnam, where his embalmed body lies preserved in a chilled glass tomb.
Affectionately regarded as 'Uncle Ho', the adjacent Ho Chi Minh Museum houses many of the leader's personal effects, including pieces of his clothing, sandals and spectacles. Fairly close by to Hoan Kiem Lake – just 2.5 kilometres away, getting here should take you no more than a 10-min cab ride.
Address: 8 Hung Vuong, Dien Bien, Ba Dinh, Hanoi.
Opening hours: 7:30am – 10:30pm (Tuesdays – Thursdays) / 7:30am – 11:00pm (Saturdays & Sundays)
Day One – afternoon
5. Get introduced to Vietnamese cuisine at Highway 4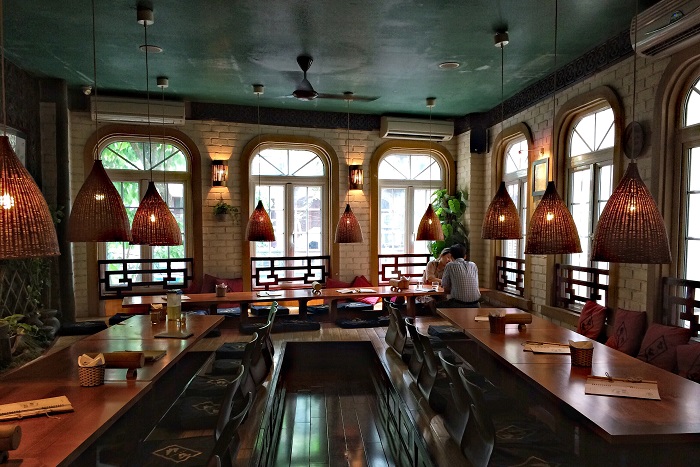 The rustic exterior of the Highway 4 restaurant – a stylish chain that brews more than 20 unique Vietnamese liqueurs – and the intriguing food menu is what makes the unassuming place a dream come true for food adventurers. From their signature Catfish Spring Rolls, to sautéed frog legs with bamboo shoots and for the daring, roasted locusts with lemon leaves, the food was surprisingly scrumptious.
6. Meander the streets in Old Quarter
Each street in the Old Quarter corresponds with shops dedicated to a particular trade. A road retailing every kind of shoes known to man. An entire lane of wedding card printers. A street selling silk, with colourful ao dai-s on display at every shop. For silk souvenirs, shop along Hang Gai; for silver, Hang Bac. Boutique handicrafts can be found around Nha Chung, where there is also the Hanoi Gallery, where bold and bright communist posters are sold.
Day One – evening
7. Have a quintessentially Vietnamese tea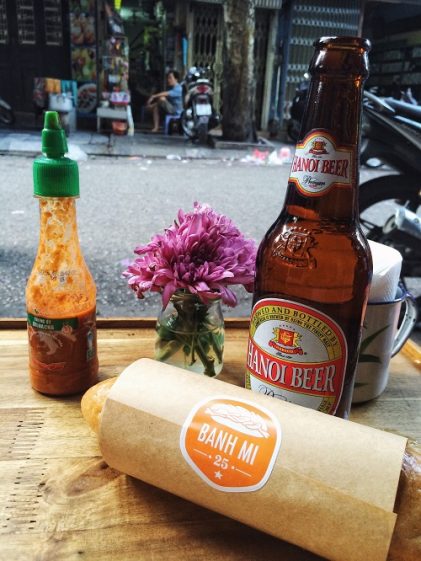 First, refresh with a bottle of Hanoi Beer – a light and ridiculously cheap beer.
Then chow down on a crunchy Banh Mi – a delightful hybrid of the French's crusty baguette and Vietnamese roasted pork belly, with pickled vegetables (carrots and cucumber) and optional liver pate.
Sit at Banh Mi 25 and watch the world go by as you're sitting knee-to-knee with your neighbour. Your whole meal should cost you no more than RM7.
Address: 25 Hang Ca, Hang Dao, Hoan Kiem, Hanoi.
Tel: (97) 766 8895
Opening hours: 7am – 7pm (Daily)
8. Take a stroll around the city and play a game of street food roulette
Vietnamese are truly friendly, jovial and helpful people. Don't be surprised when you're greeted with a smile at every turn as you ramble around looking for your next instalment of street food – which is king in Hanoi.
The food is wonderfully delicious, the local beer is cheaper than water and the best way to enjoy it is to go where the locals frequent. Try out Banh Cuon – Vietnamese steamed rolled rice pancakes, stuffed with chicken / pork / shrimp filling – at Thanh Van in Old Quarter as the restaurant provides menus with English translations.
Be sure to dunk the piping hot rice rolls in the accompanying sweet-sour dipping sauce, a concoction made from fish sauce, vinegar or lemon juice, sugar and pepper. All for a mere VND 15,000 (RM3) onwards.
Address: 14 Hang Ga, Hanoi / 81 Le Van Huu, Hanoi
Tel: (04) 828 0108 / (04) 242 9731
Opening hours: 7am – 1pm, 5pm – 11pm (Daily)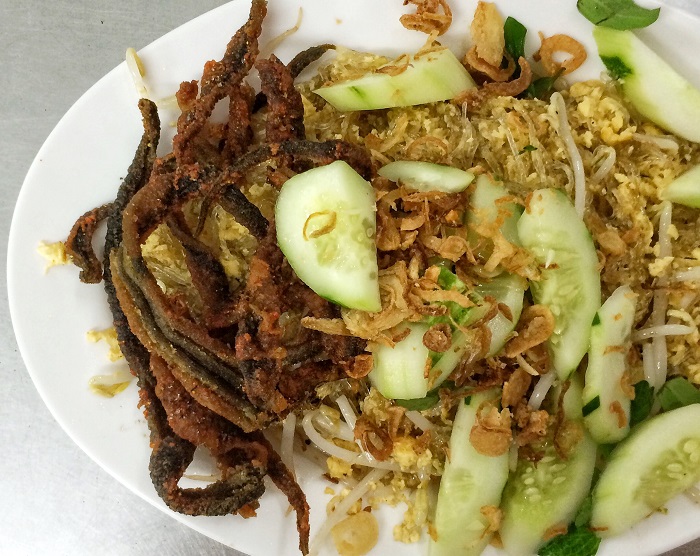 If you're traveling with company, sharing food is the way to go while in Hanoi. As we walked into Dong Thinh Nha Hang Mien Luon, we realised the patrons in the shop were all locals and knew we were in for a treat.
Mien Xao Luon is another tasty option for seafood lovers, comprising of stir-fried glass noodles with bean sprouts an egg, topped with a generous heaping of crunchy eel pieces and fried shallots. The dishes are reasonably priced between VND 35,000 (RM6.50) and VND 50,000 (RM9.50), with packets of the fried eels on display, should you desire to purchase some home as a savoury snack.
Address: 87 Hang Dieu, Hoan Kiem District, Hanoi.
Tel: (43) 826 7943
Opening hours: 5:00pm – 11:00pm (Daily)
Day Two – morning
9. Have an early breakfast overlooking a lake at Maison de Tet Décor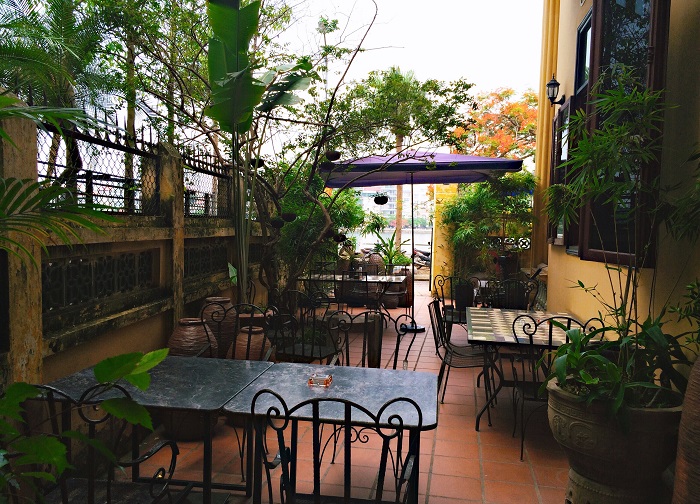 Tucked away in a quiet corner of the West Lake is a gorgeous daffodil French villa, run by two passionate souls; a cook and an artist (who, incidentally, handcrafts most of the art within the gorgeous two-storey bungalow). The expansive, airy villa overlooking Lake Ho Tay is one of Hanoi's loveliest settings, serving up sumptuous, healthy and organic (their produce comes directly from their organic farm) breakfast from as early as 7am.
Address: Villa 156 (36), Tu Hoa, Nghi Tam Village, West Lake, Hanoi
Tel: (09) 666 11383
Opening hours: 7am – 10pm (Daily) // All-day breakfast is served from 7am – 5pm.
Day Two – afternoon
10. Hop on a wooden junk and head out on a day cruise to Ha Long Bay
From the spectacular cinematography in Indochine, a 1930s-love story; to Tomorrow Never Dies, the ever-popular James Bond franchise and most recently, Kong: Skull Island, the enchanting beauty of Ha Long Bay has enamoured the hearts of many.
Located approximately 160 kilometres away from Hanoi, the journey to the UNESCO World Heritage Site took about 4 hours due to the traffic situation (the driver couldn't go any faster than 60km/h even though we were on the highway) and road condition.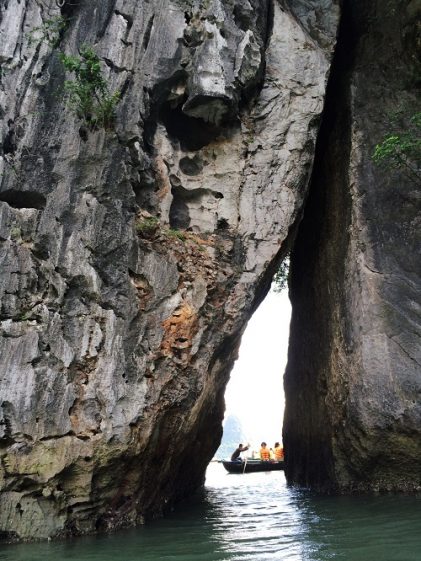 In that time, we passed the Red River Delta and marvelled at the unmarred beauty of the countryside.
The rice paddy fields looked like a patchwork quilt in different shades of green, there were water buffaloes working in the sweltering heat and farmers going about their daily routine.
A few potholes, bumps and a couple of snoozes later, the breathtaking Ha Long Bay came into sight. The bay features thousands of limestone karsts and isles in various shapes and sizes.
As we headed out into the lagoon, a hearty spread of lunch was served on board and afterwards, we took our chilled beer up to the deck and admired the mesmerising view of the limestone formations from there.
After passing the Ba Hang Floating Village, we anchored and were given the option to either kayak around the bay or sit on a wooden rowed boat.
I threw caution to the wind and decided to do the former. My arms received the workout of a lifetime on that day.
Afterwards, we hiked up Dong Thien Cung (Heavenly Palace Cave), savoured the cool air within its chambers and explored the grotto adorned with stalactites and stalagmites, before making our way back to shore.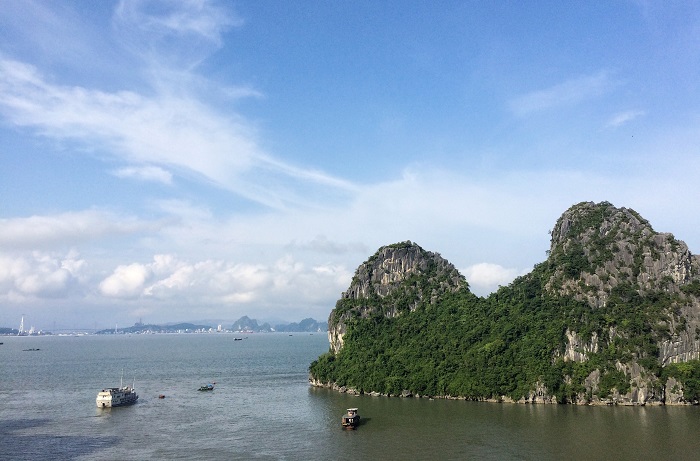 Day Two – evening
 11. Savour one last bite before you leave
By the time you arrive back to the city, it would most probably be dinnertime. Don't miss out on Nem Chua Be (fried spring rolls with pork, mushrooms and crab meat), a popular Vietnamese street food. I loved visiting Bun Cha Nem Cua Be Dac Kim in the Old Quarter district.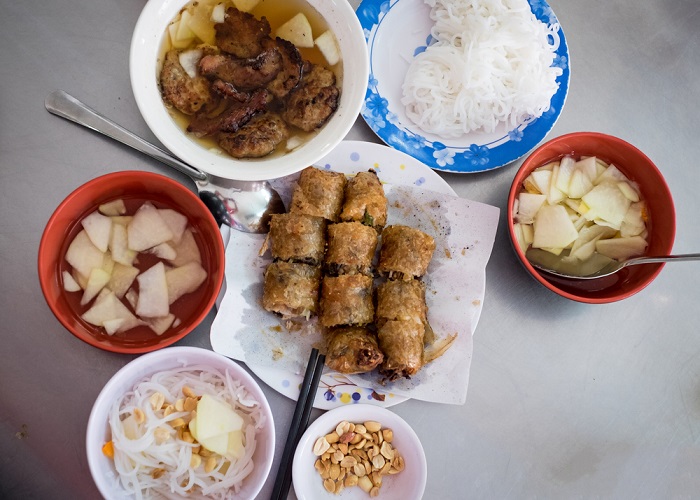 The cramped eatery also served another local favourite, Bun Cha (grilled pork patties, served with rice vermicelli and assorted foliage). Do keep in mind, sharing a table is common practice here, more so if you're traveling alone.
Address: 67 Duong Thanh Street, Old Quarter, Hanoi.
Opening hours: 11:00am – 7:00pm (Daily)
Comments