Relocating to another country has many challenges, and losing your personal support network such as your family and friends is one of them. I remember those days, when my kids were pouring out their emotions, crying before bedtime because of the fear of losing their friends.
I myself share these fears because my colleagues in Dubai, who had been with me for the past 10+ years, are like family that I have left behind. It is almost four months since we moved to Malaysia and I would like to share six simple tips that I believe can help you win new friends and keep the treasured ones.
Win new friends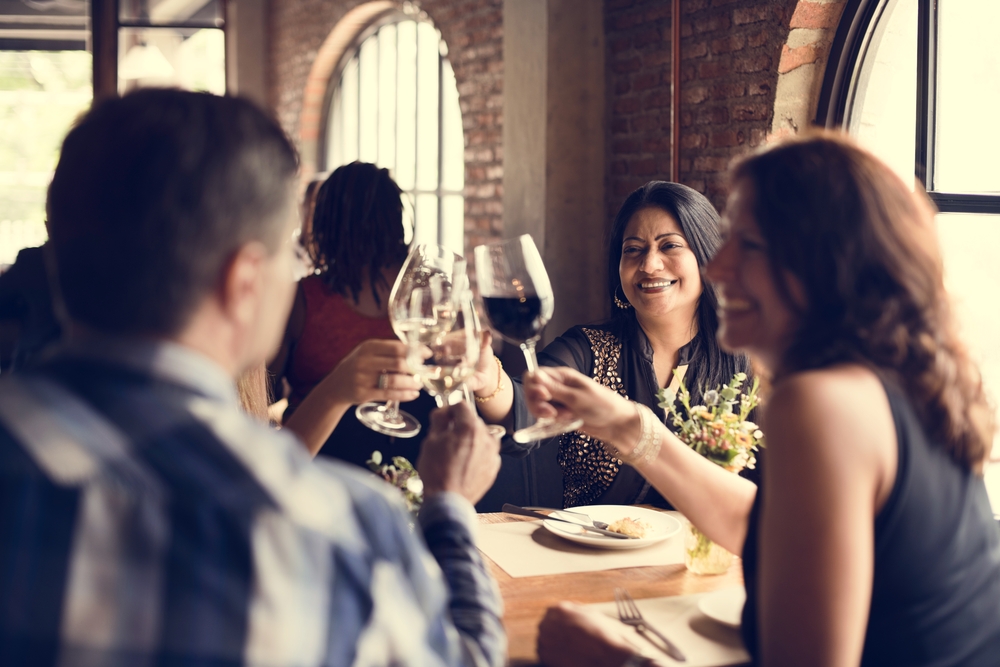 1. Join a group
One of the fastest ways to win new friends is by joining a group or a community where you can learn. Here are some of the groups you can join and some of the many benefits you can look forward to:
Social media groups can help in getting product and service referrals; providing or receiving career or personal advice and receiving support from like-minded individuals.  It is the norm for schools in Malaysia to have a WhatsApp group for parents. It is a forum where you can ask questions, obtain a recommended list of doctors and clinics, send / receive birthday party invites and get reminders for school activities and requirements.
Some companies have spouse associations that aim to support trailing spouses and their families through social events like coffee mornings, kids' play-dates, cooking and language classes and other activities. This is a great venue to makes friends, to learn other cultures and connect with other trailing spouses who can guide or give you a helping hand in the challenges you are facing.
2. Volunteer
One of the best ways to bring more meaning to your life is by giving yourself to the service of others. Volunteering offers benefits including new skills, boosting self-esteem and a sense of fulfilment. Here are some of the volunteer activities available in Malaysia:
Some schools and associations in Malaysia have activities that require volunteers. Volunteering in a school activities can help you improve communication with your child, the teacher and with other parents. It also boosts your kids' confidence. You can also learn from other expats and develop your communication, people management or time management skills, depending on the role you volunteered for.
Nonprofit organisations. There is a huge list of international and local nonprofit organisations in Malaysia where you can use your time or money to support their cause. Famous nonprofit organisations like Unicef, Red Cross, United Nations are here in Malaysia. Working with these organisations is an opportunity that can lead you to find new passions or even new careers because you will learn new skills.
3. Educate yourself
Investing in your personal development is one of the gifts you can give to yourself because it will definitely improve your life and the life of the people around you. It is also a great channel to network and meet like-minded people who are lifetime learners and interested in the same courses as you are.
The cost of training and personal development courses here in Malaysia is cheaper compared to other countries such as Dubai, Singapore, the UK and US so you should take advantage to invest your time and money. You can take a cooking class, a language class or attend live training sessions or conferences. Investing in your personal development improves your self-awareness and gives you better sense of direction.
Keep the Treasured Ones
Making new friends is crucial but we should remember to keep the old ones friends, too. As they saying goes:
Make new friends but keep the old;
One is silver, the other is gold.
4. Communicate, communicate, communicate
Taking the first step to communicate with your friends if it was you who moved away. Send a message: a simple hello, message, prayer or quote can brighten somebody's day, or make a call. In the past, making long distance calls was a challenge in terms of cost and technology but nowadays we can call anybody at any time with minimal expenditure. Make someone happy today; call a friend and ask how they're doing.
Communicate constantly. Keep the bond alive by speaking regularly to your friends; a daily reminder or a weekly chat might help. A monthly email to your old boss or colleagues can help you reconnect or open doors of opportunities for partnerships, too.
5. Invite friends to visit you
Travelling maybe a challenge after relocation because you and the family are so busy with settling in so inviting friends to come and visit you can be a better option.
Friends coming for a visit help you reconnect and create a stronger bond as you build new memories togetherin your new hometown. It also helps you learn more about the local community and culture as you explore different places and learn areas of interest and actively become a tourist in your own town while you shown around your guests.
6. Set your priorities
In this constantly changing world where we live, you may be one of those people who forget to prioritie or spend time on the things that matter to you the most. Protect your time! Stop and take time to connect with people who really matter to you.
Keeping a regular schedule in your calendar or in your journal might help. Your intuition is a great guide to help you realise a friend who might be longing for your call. Knowing your priorities and dedicating sections of your time can bring you more happiness and improve the quality of your life so make good use of your time.
Author Bio
Wandalyn Tan-Calupig is a wife, a mother and a happiness coach in a mission to help 1 million or more women live happier lives. If you want to get more useful tips and inspiration visit her website www.livetoinspire.info.
Comments