They say you can't go home again. Of course, the spirit of that well-worn trope is certainly true: everything changes as we grow from children to adults. But as editor Chad Merchant recently discovered, though the past can indeed never become the present, the memories of it can still be just as sweet.
Whenever I'm asked where I'm from, I always say Colorado. Indeed, the Rocky Mountain State in the Western US is where, until I moved to Malaysia, I spent virtually all of my adult life. I moved there on a whim after visiting the state when I was 19, and it's still the place I consider to be my home. But there is another home, too. I was actually born and raised on the Gulf Coast, among the towns and beaches of Alabama and Florida. Though I moved away from the seashore when I was still a boy, I realised on a recent trip there how indelible those childhood memories truly are.
Normally, when I travel back to the States, it tends to be a pretty straightforward affair: I arrive in whatever port of entry – usually Los Angeles, but not always – then catch a flight to Denver. That's it. On this most recent trip back, however, I racked up eight different states during the visit! Apart from the usual two, California and Colorado, I drove into both Nebraska and Wyoming in order to see the total solar eclipse on 21 August. It was a lot of driving, and truthfully, I was still quite jet-lagged as I had only arrived in the US two days earlier, but it was absolutely worth it: one of those rare celestial events that fully lived up to the hype.
Later during the visit, I got a flight from Denver to New Orleans, where I then rented a car and headed east, driving through Louisiana, Mississippi, Alabama, and on into the panhandle of Florida. I got to visit my family there, which was great. We went out for seafood, Southern style – fried shrimp, fried crab claws, hush puppies, cole slaw, frosty cold beers served in cheap plastic tumblers. It was a wonderful time. But one morning when I was on my own, I drove down along the two-lane highway fronting the sugary white sand beaches of the Gulf Coast.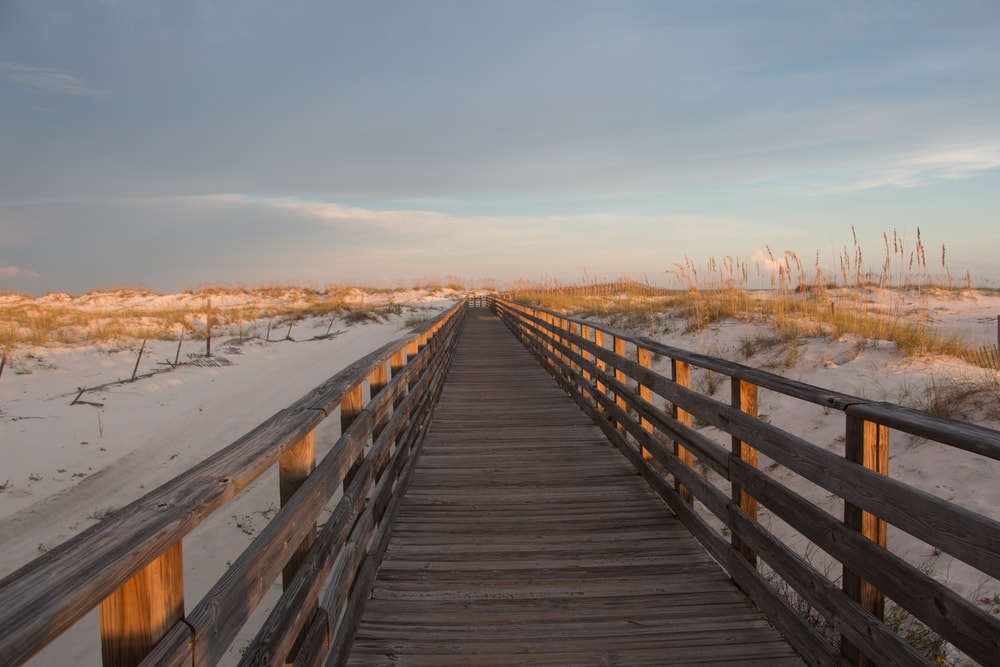 I used to spend every summer on those beaches as a boy, building sandcastles, swimming, boogie-boarding in the surf, camping with my family, taking the boat out on the bays and waterways along the Gulf, and – as children do – thinking nothing of it. We lived near the coast, so going to the beach was just what we did. It's what everyone there did. I certainly didn't know then how strong those memories would be now, some four decades later. Few of my recollections are specific, mind you; it's more just fuzzy images and impressions in my mind, accompanied by powerful feelings of nostalgia, happiness, warmth. The simpler time of childhood, when viewed backward through the lens of intervening years, is a remarkable thing.
So on that sunny Sunday morning in Gulf Shores, Alabama, I stopped at a McDonald's near the beach – of all places – and bought a bacon, egg, and cheese biscuit for breakfast. You won't find such an offering in any Malaysian McDonald's, of course, but even if you did, it wouldn't be at all the same. Simply put, the biscuits in that part of America are like those nowhere else. In the Deep South, biscuits are an art form, right down to the best brand of flour to use (many swear by nothing but White Lily flour): light, fluffy, perfectly baked so there's a hint of golden, buttery crust enveloping the hot, pillowy interior. It's probably safe to say that the culinary reputation of many a Southern lady has been fortified (or ruined) by the quality of her biscuits. Even the humble fast food joint is held to a high standard when it comes to tender, flaky biscuits. So I placed my order at the counter, and when a big, booming older black lady swept over and handed me my breakfast, saying with a jovial smile, "There you go, sweet pea. You enjoy that now," it was all I could do to not break into a stupid grin of delight. She called me sweet pea! Now this was home.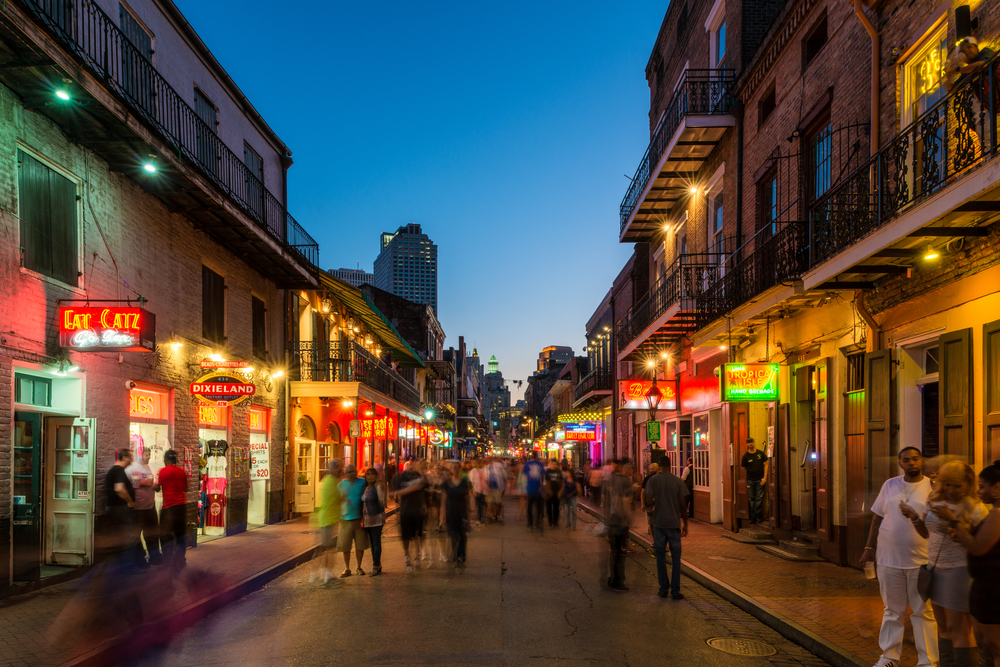 When I was driving back to New Orleans to catch my return flight to Denver, I drove through one of the outer rain bands of Hurricane Harvey which was at the time steamrolling its way through the Gulf of Mexico en route to a Texas landfall. This happened, as Murphy's Law would have it, just as I was driving on the highway across the immense 1,600-sq km Lake Pontchartrain. The rain was so torrential, and the visibility so poor, I had to slow down to a crawl as I made my way across the lake. As quickly as the rain came, however, it dissipated as the band from Harvey swept westward, so by the time I got to the city's famed French Quarter – where I wanted to explore a bit before my flight – the skies were already clearing. The rain didn't linger, but those sweet memories surely did.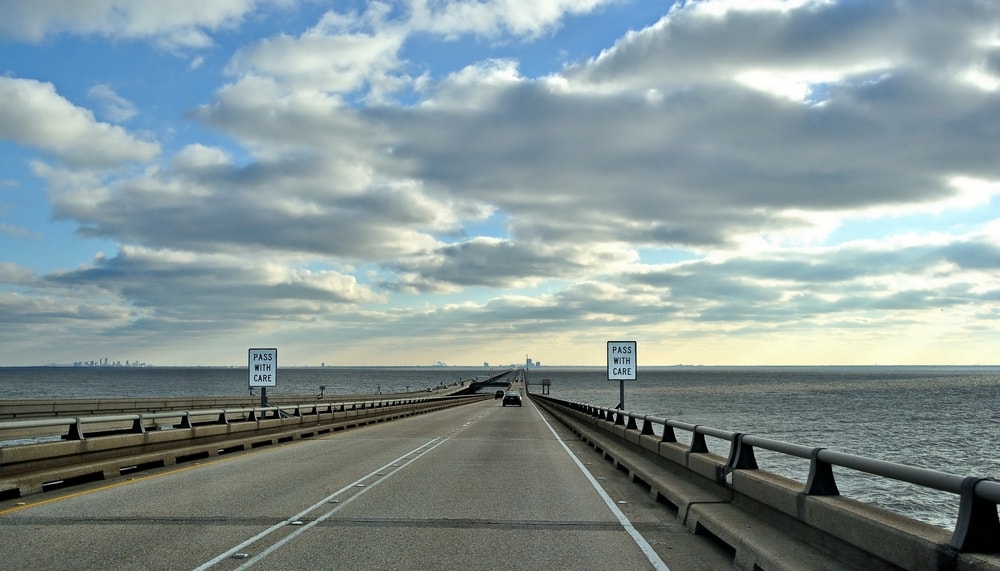 I'm back in Malaysia, and it's been a few weeks since that weekend spent along the Gulf Coast. The memories are still intense for now, but I'm sure in time, they'll fade again, just like childhood itself. But though everyone can reminisce (fondly or otherwise) about their childhood, perhaps no one more so than the expat appreciates reinvigorating those fond memories, walking those old streets, and remembering the long-ago past: the brief time spent in that special place called home.
Comments