Just an hour's drive from Kuala Lumpur is the historical and picturesque town of Jugra. Chris Yip spends a day exploring both natural and man-made attractions in the lesser-known town in Kuala Langat.
Malaysia has no shortage of famous resorts, time-tested weekend destinations, and well-known places of interest. But if you're looking for a lesser-known getaway, or perhaps seek a way to have a little fun with a difference without leaving a dent in your wallet, think Jugra.
It's safe to say many people don't quite know where this is. South of Port Klang on the west coast of the Peninsula, nestled across the Langat River (or narrow strait) from Carey Island and just a short drive from the centre of Banting, this unspoiled natural haven has become a local getaway from the city for people who seek both peace and excitement.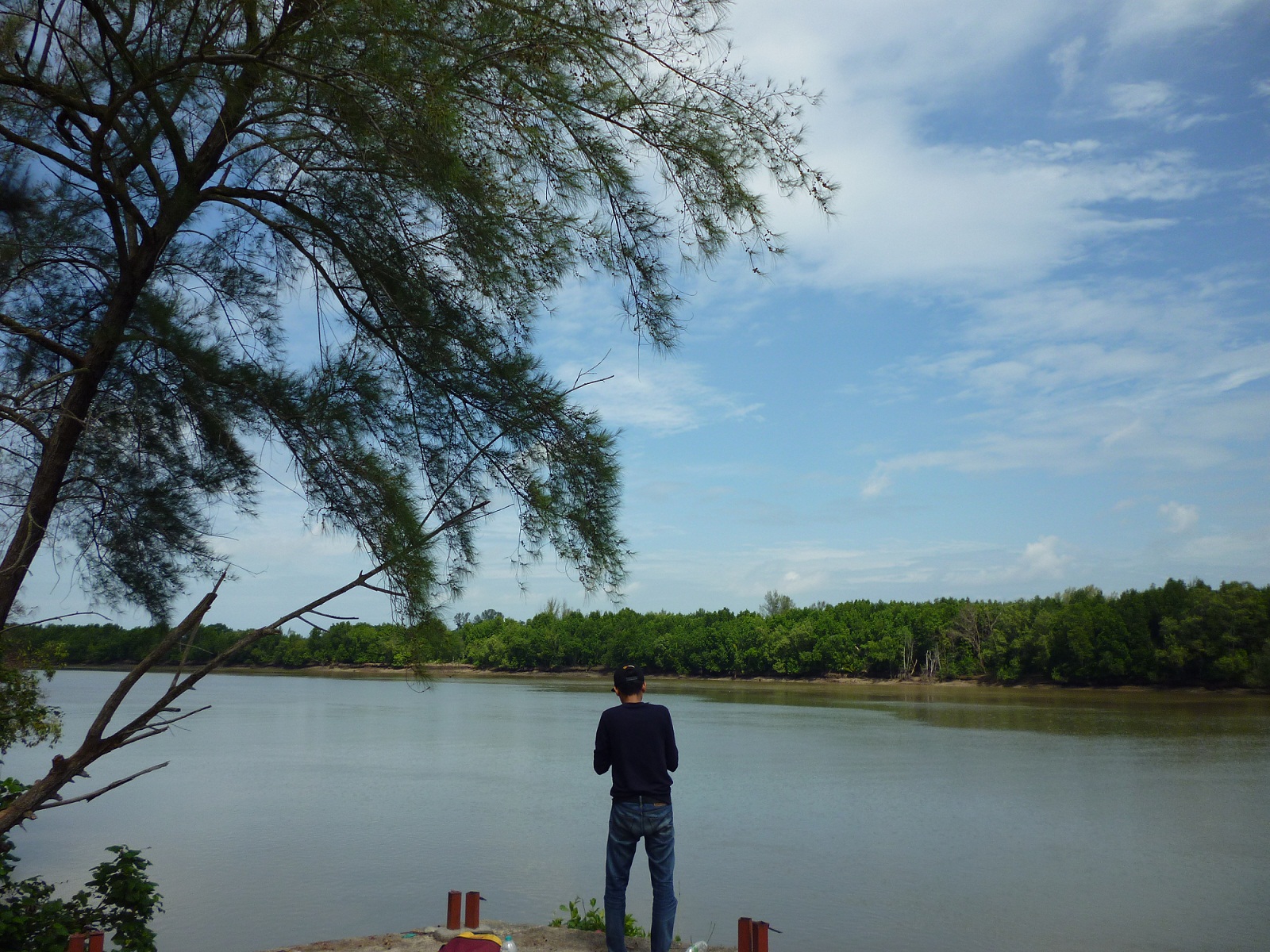 Jugra offers heaps of healthy physical activity and undeveloped locations to enjoy nature while taking in the lush jungle and coastal sea air. Many people have enjoyed the sights here, from breathtaking views at Bukit Jugra (Jugra Hill) to the intriguing historical Jugra Insitu Museum (Old Police Station and Jail Museum) and the reverent silence of the old Sultan Abdul Samad Mausoleum. Yet to this day, Jugra still remains relatively unknown outside of this district. Recently, I decided to spend a day exploring Jugra's attractions, both natural and man-made.
A Breath of Fresh Air
I arrived in Jugra by car just after 8am on a lazy Sunday morning, and I was met with the lovely view of the Langat River at high-tide. The sight of the placid expanse of the waters and the green flatlands of Carey Island on the other side instantly made the journey worthwhile. Noticeably, the air was fresher and cooler here. Local fishermen set their lines here and plenty of large fish have been known to be caught. The best times to fish are in the early mornings and late evenings when the tide is high.
Nearby, but away from the water's edge, are good camping grounds. A hundred meters away on the hillside, which is part of the base of Jugra Hill, there is a small Chinese temple, and beside it there is a vertical rock cliff face, great for rock climbing. Meanwhile, 400 meters away, partly hidden by green foliage, is a military shooting range – you will hear the barrage of gun fire during exercises.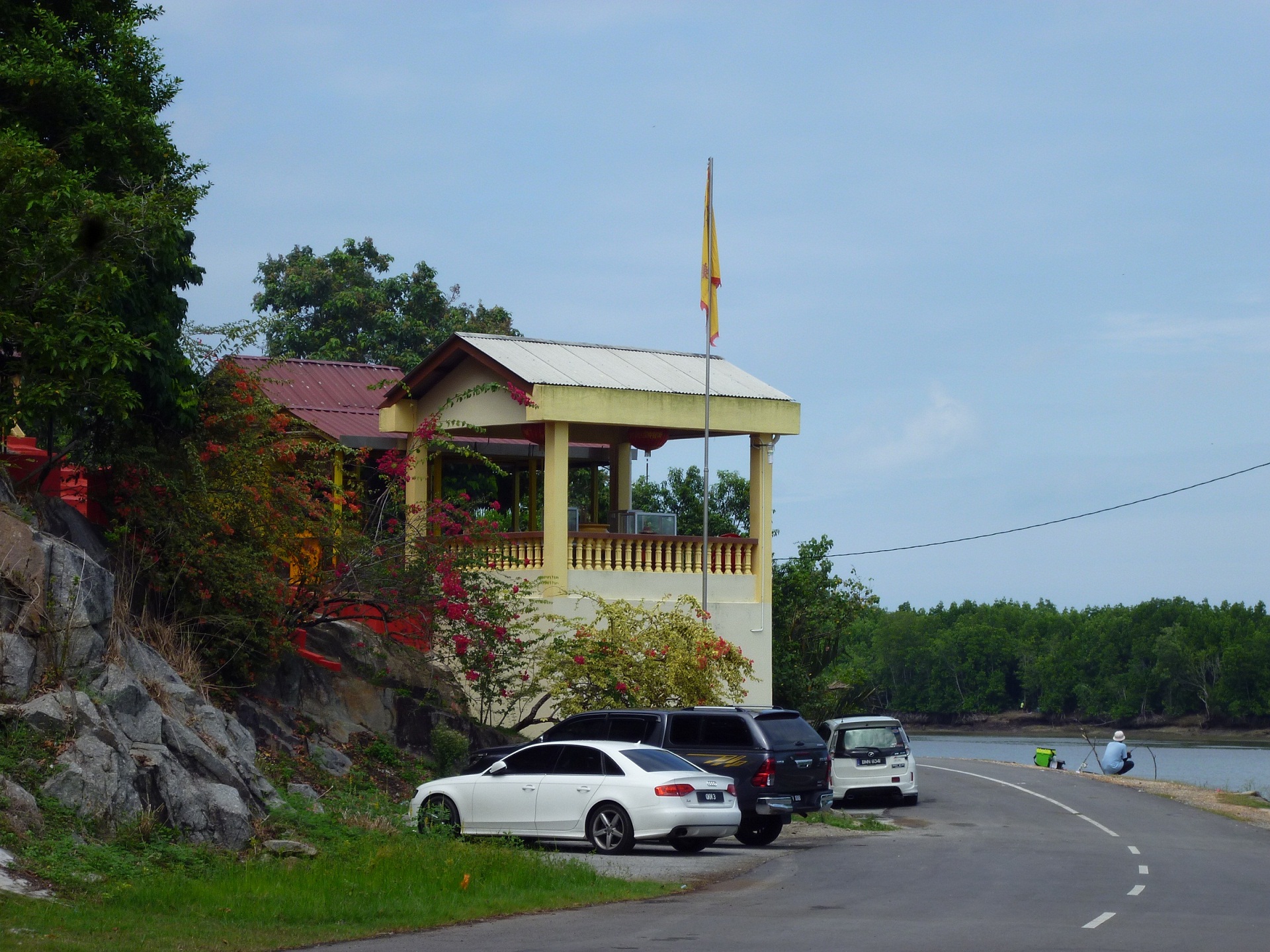 Then, I left the riverbank and visited the building I had seen earlier, the Jugra Insitu (the old Police Station and Jail) Museum. This was an interesting place to learn some history about 'Old' Selangor.  The mini-museum, which was previously an abandoned colonial-era police HQ, today houses a fairly comprehensive collection of old police artifacts. From armored trucks to Lee Enfield rifles, and with many historical photos and written narratives which are displayed for the benefit of visitors, it is a pretty interesting and informative place. I was surprised that there was no entry fee charged.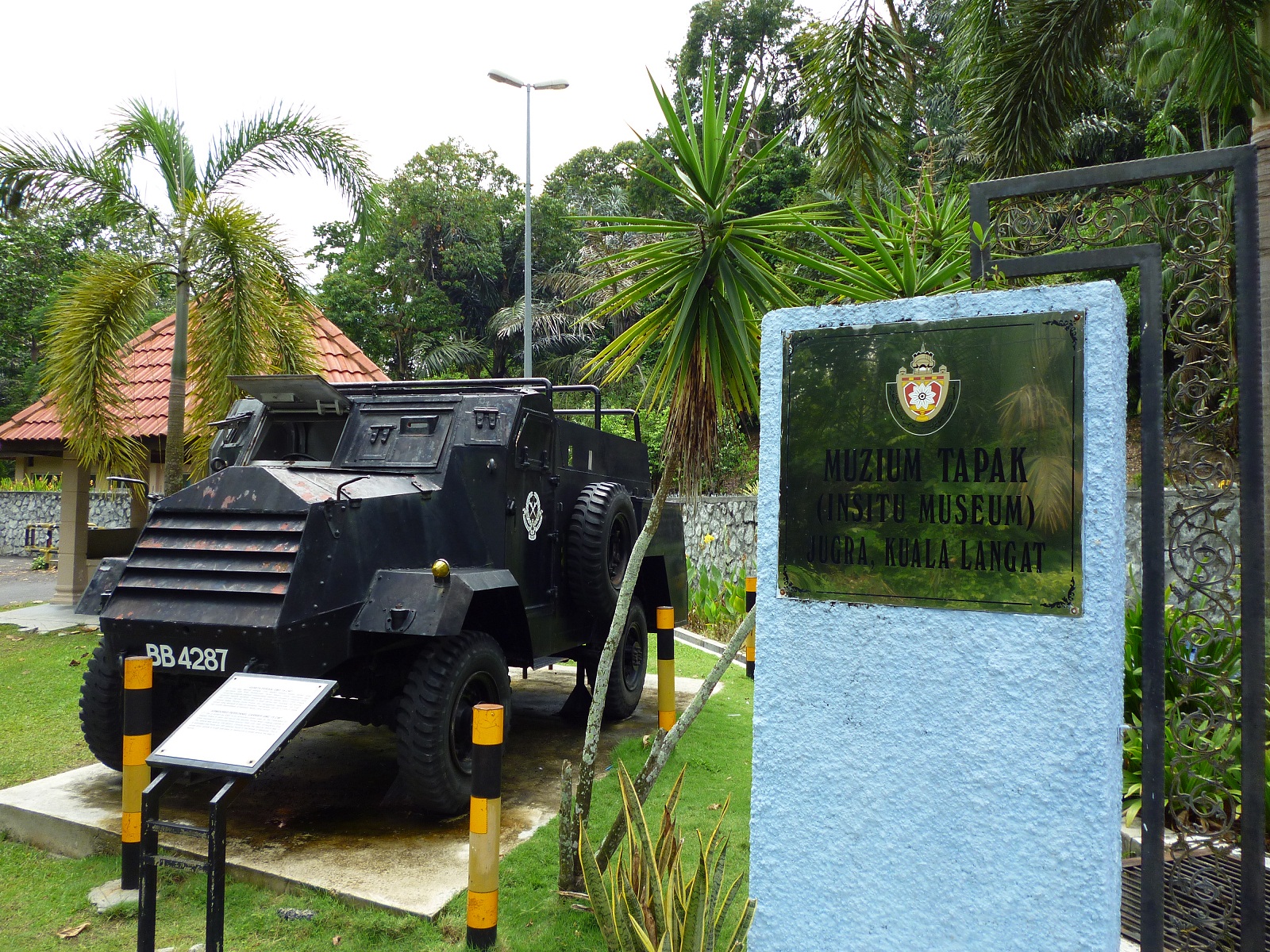 Next, I drove a short distance and stopped by the roadside to inspect a swiftlet birdhouse built near the road. It was over 35 feet tall grey plastered cement masonry building with rows of holes in its walls for swiftlets to build their nests inside. The nests, made almost entirely from the birds' saliva, are then harvested and sold to Chinese medicinal shops or factories, where they are processed and packaged, typically fetching high prices.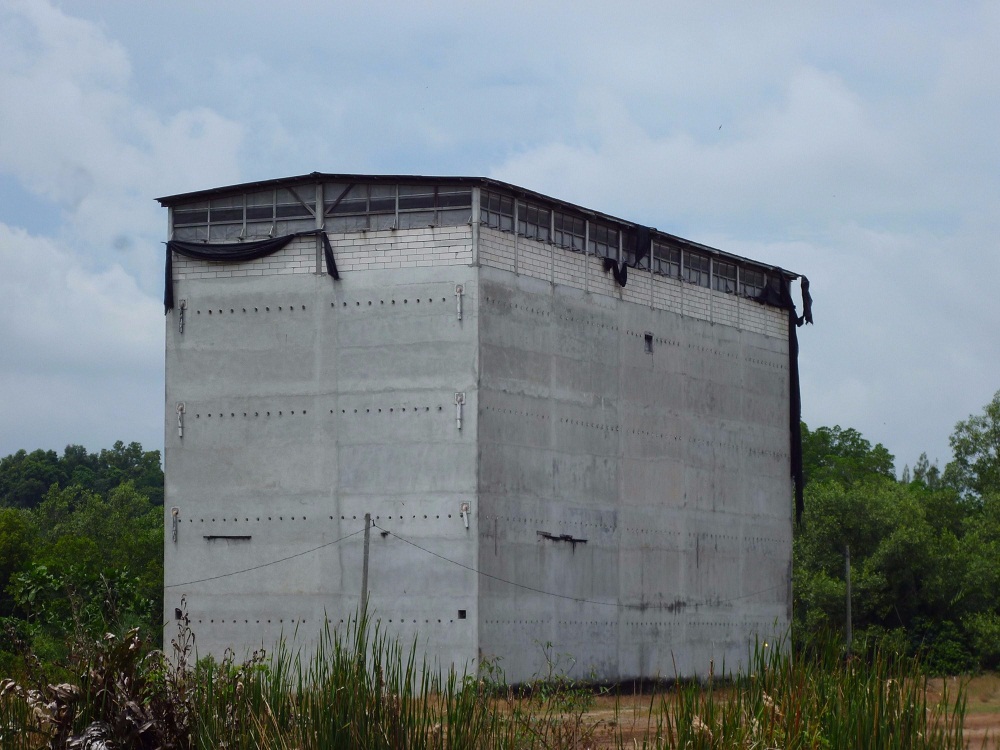 Exotic Cuisine
Continuing the journey, I stopped for lunch at a small wooden roadside restaurant called Restaurant Bukit Jugra: Beggar Chicken, where I had made a booking a few days earlier. Needless to say, they are famous for the beggar's chicken,  a Chinese dish that is stuffed, and usually wrapped in clay to cook, and slowly baked at low heat. It can take up to six hours to prepare, which is why this restaurant doesn't accept walk-ins and you must made your reservation days in advance. In this restaurant's case, instead of clay, they use layers of brown paper and baking paper to wrap the chicken before its long cooking process begins.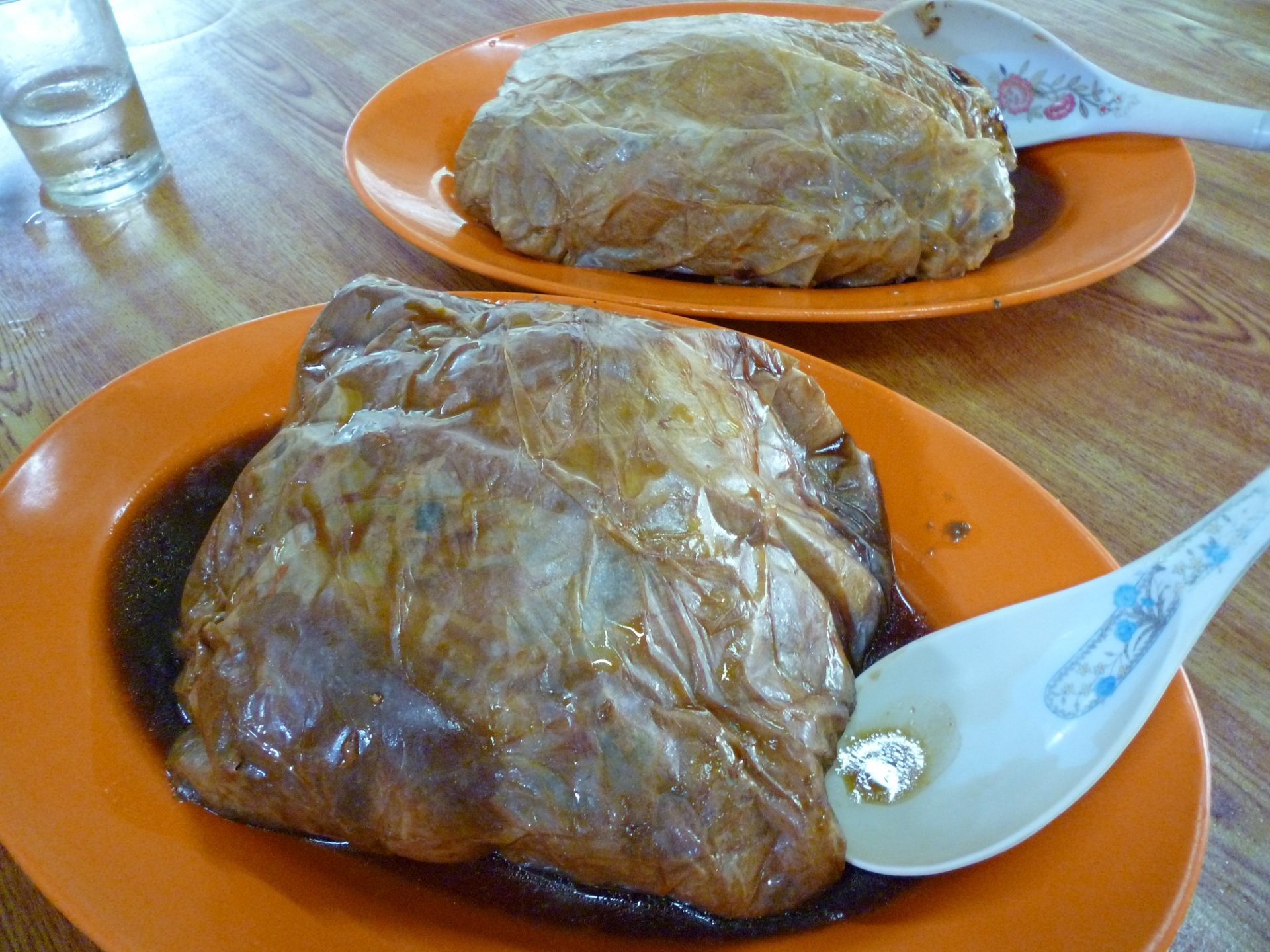 This restaurant is also open for the dinner session from 6pm to 8pm and operates every day except Mondays and Tuesdays. Besides the chicken, they also serve beggar's pig leg, beggar's pig's stomach, beggar's duck, beggar's traditional rice, longevity herbal soup, and many other traditional yet exotic dishes.
I tried huge servings of beggar's chicken and beggar's pig leg which were sumptuously stuffed with traditional Chinese herbs. The flesh was permeated from within by the fragrant Chinese herbs and smoky flavor from the charcoal ash that it was buried in and baked slowly. The overall taste of the dishes were subtle if not mild but certainly delightful. This, of course, is what attracts crowds to come back again and again to this restaurant located far off the beaten track.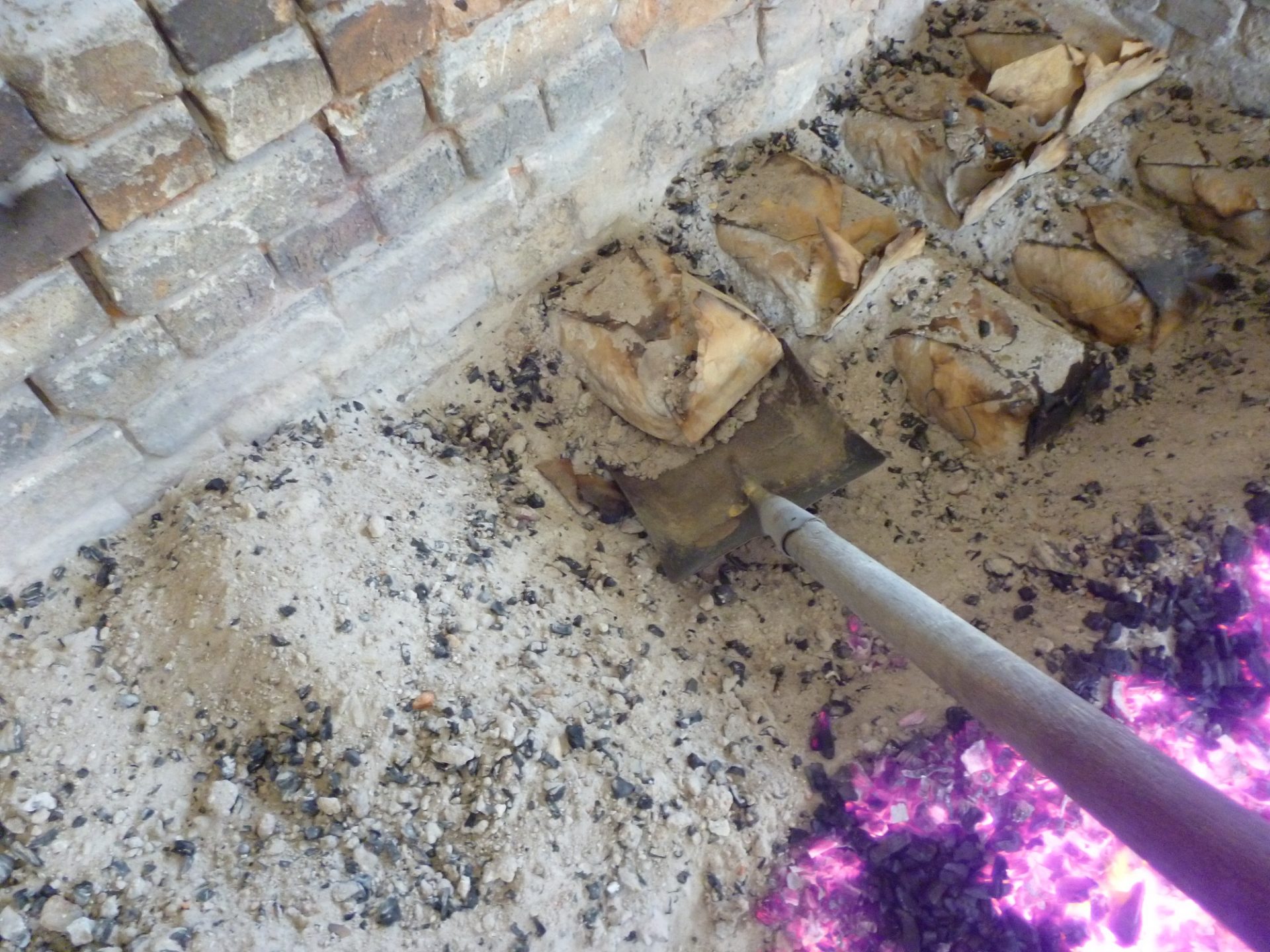 One needs to pre-order these baked steamy hot Chinese herbal delights at least four days in advance. They also serve vegetable and seafood types of dishes, among many others, in their very Spartan yet rustic environment. It was a most interesting experience coming to and eating at this unusual restaurant with its unique way of baking their delicacies.
Another notable restaurant nearby is Restoran Seafood Viking (Viking Seafood Restaurant). The well-known Chinese seafood restaurant here serves up huge portions of  'steamed with ginger' and 'dry-curried' mud crab, a variety of prawn, muscles, and fish dishes, besides the usual Chinese restaurant cuisine.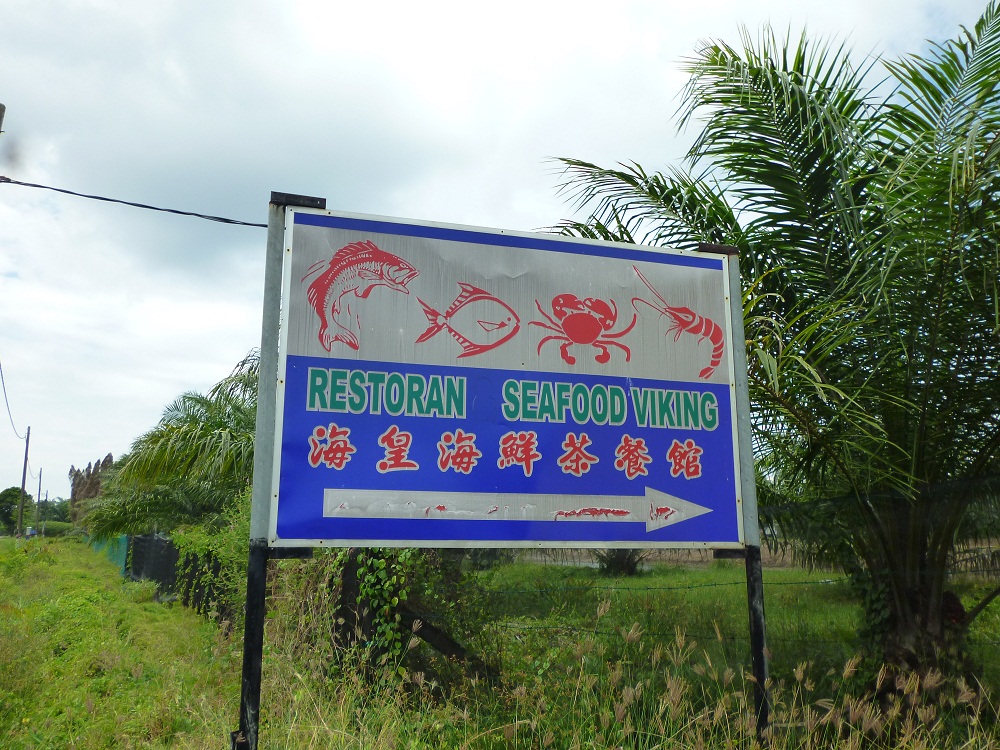 After lunch, I came out of the area into another narrow road that leads interestingly all the way to Morib beach, a seaside resort area with hotels and other facilities 25 minutes' drive down south. A few minutes down the dusty road leads to Jeti Kampung Kelanang, a Malay fishing village jetty. It was another interesting sight to see all the fishing boats dock along the wooden jetty built on the edge of an estuary. If one comes at the right time, where the fishing boats have just returned back from a fishing trip, you may be able to beat the fish wholesalers waiting there to bid, buy, and collect their fish, and buy yourself some extremely fresh fish and prawns at below market rate prices.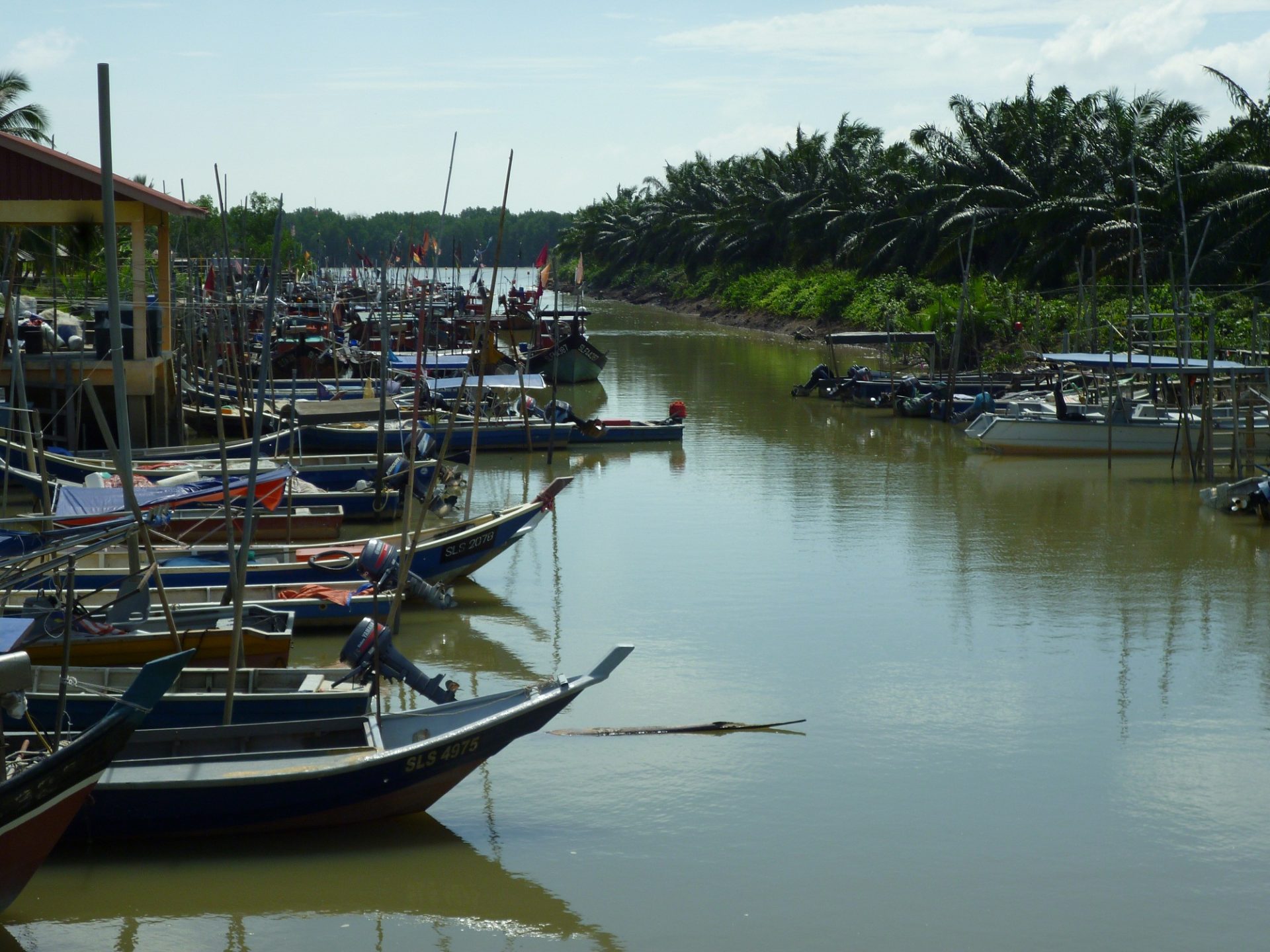 Scenic Views at Jugra Hill
Next, I drove up Jugra Hill which is an adventure in itself. The views of the cemetery, Carey Island, and the mouth of the Langat River is picturesque if not captivating. Halfway up the hill are the grounds of the lighthouse and radar station of Jugra Hill, with their white-washed walls, and the site of the launching pad for paragliders as well as a look-out point. There are also plenty of long-tailed macaque monkeys hanging around the small carpark of that area.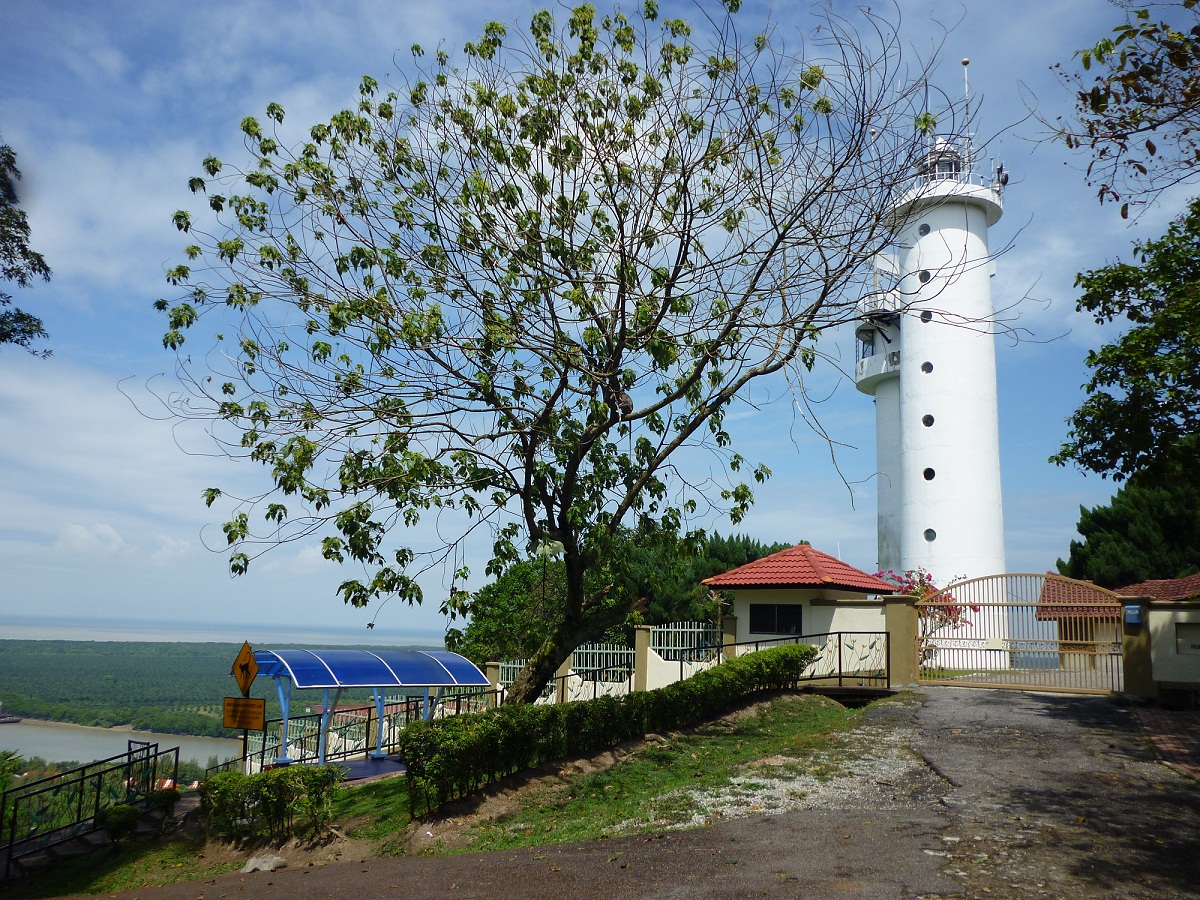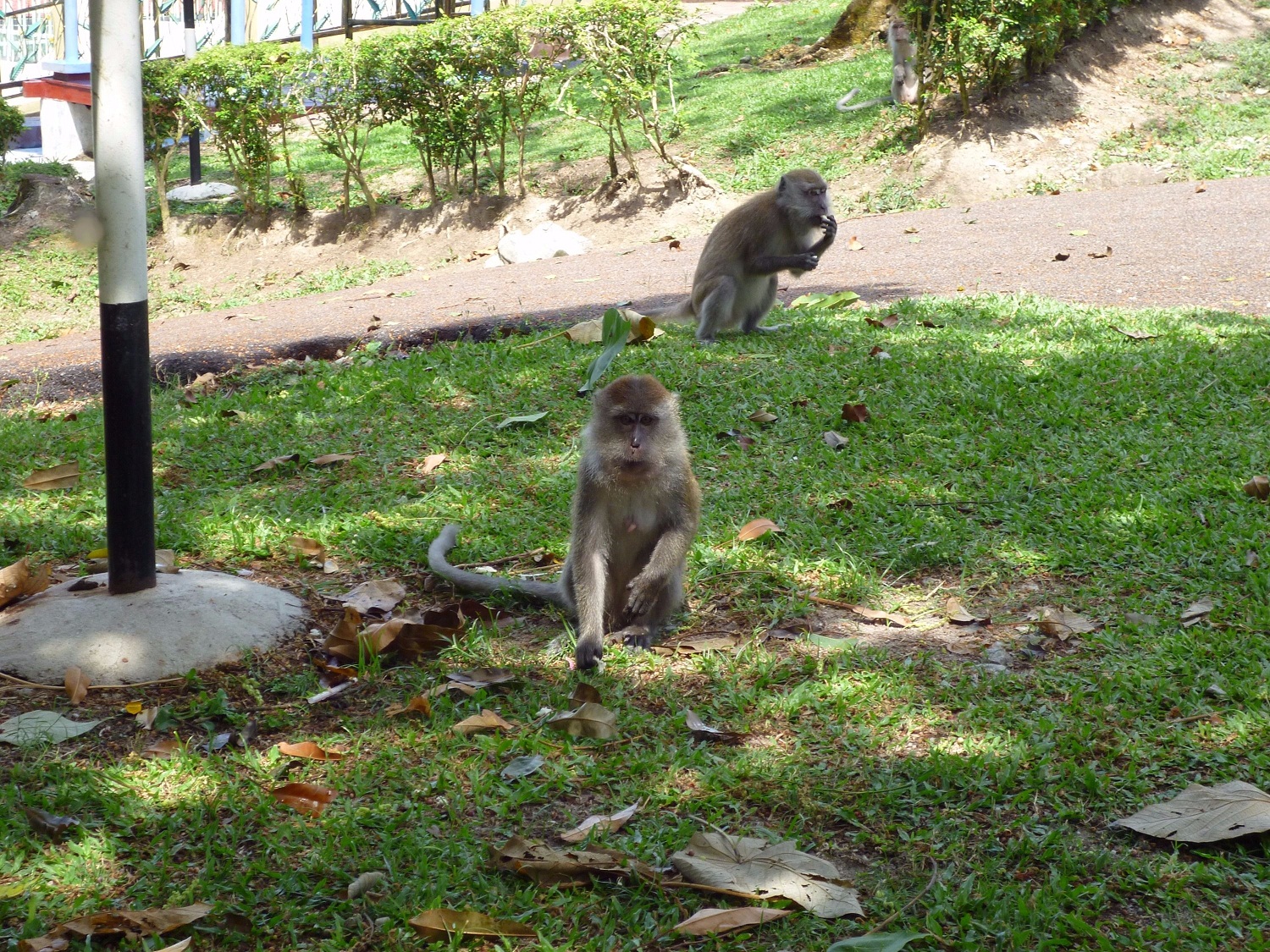 Usually, on weekends and public holidays, when the weather is fine and sunny, there will be paragliders taking off and paragliding in the skies, anything from 15 minutes to two hours each time. The magnificent and commanding view of the Straits of Malacca, the Langat River mouth and Carey Island, together with the presence of paragliders hovering above is simply breathtaking and a sight to behold.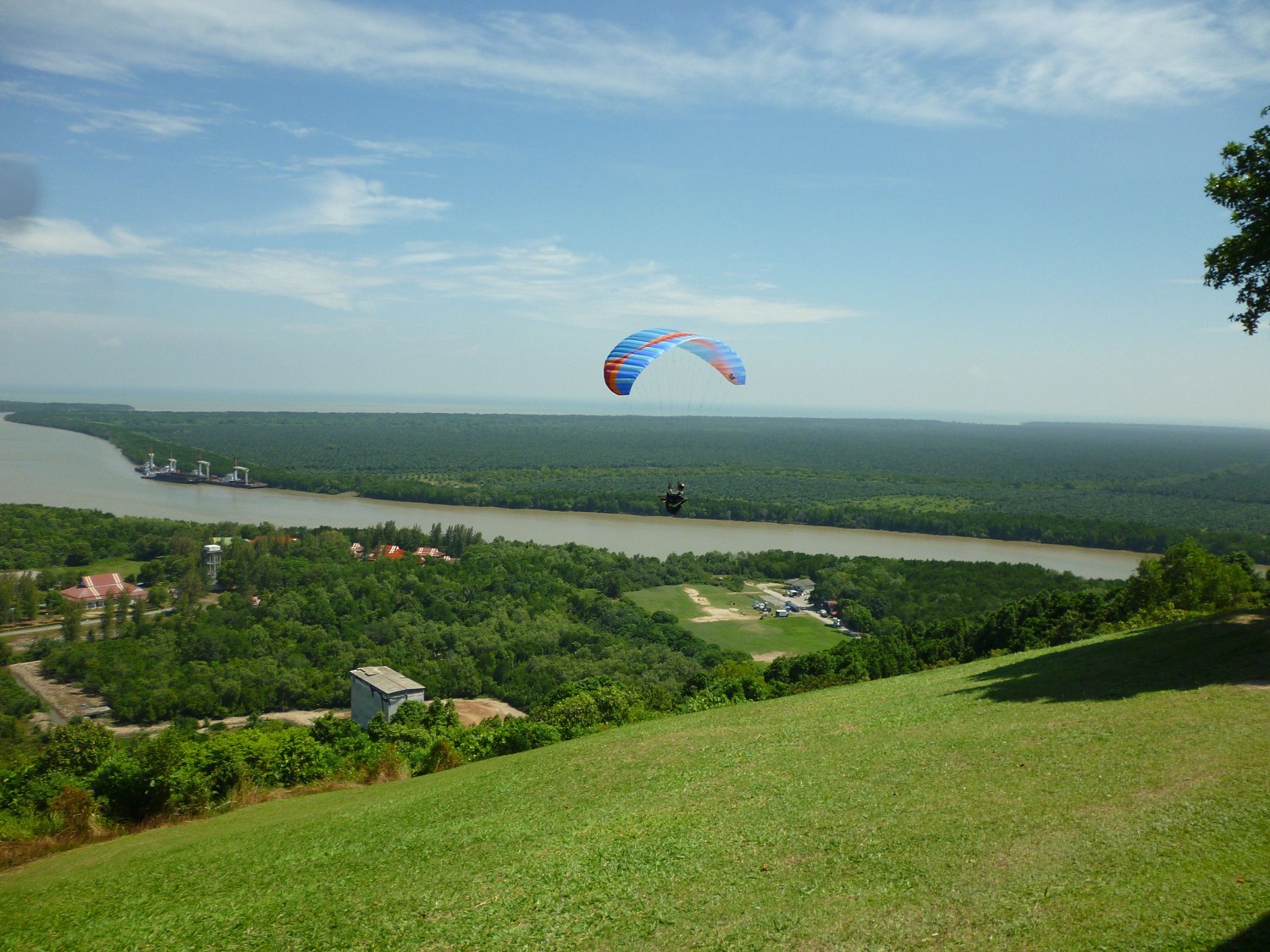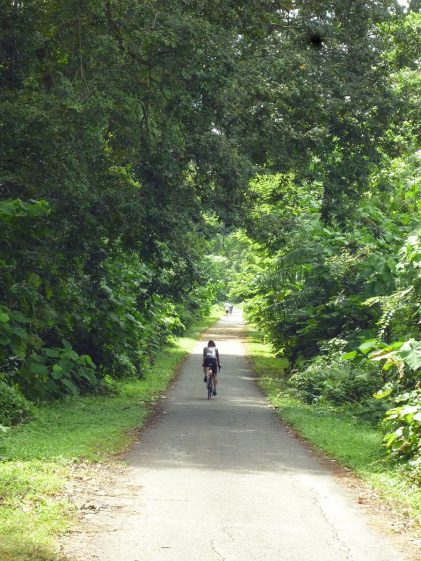 Interestingly too, the road going up Bukit Jugra turns into a trail halfway up the hill, and is also an arduous exercise trek. One can sometimes catch the sight of an unusual and rare black primate with red eyes of unknown species up amongst the thick jungle foliage and trees.
Mystery set in as I drove up the dirt road that gets narrower, hemmed in by over flourishing bushes and trees. Sounds of birds calling and insects screeching begin to get oppressive. As I reached the top end of the trail, I was met with the sight of what used to be a high security gate entrance to a derelict 'secret' commando air wing squadron base which was once strictly off limits to the general public. After that, I just turned around and headed back down the trail, which was obviously much less strenuous on my car.
I reached the base of the hill in the late afternoon, after which, I head for the Sultan Abdul Samad Mausoleum of Selangor nearby. With its impressive but foreboding entrance I found my visit to this shrine and tomb an unusual and memorable experience too. You have to take off your shoes as you enter the monument while being greeted by the caretaker. As you walk inside the archaic Moorish architecture, even outside, amongst the grave stone pediments of buried ancestral relatives of the Sultanate, you can't but help falling into a quiet whisper, awed by the history and silence of this mausoleum.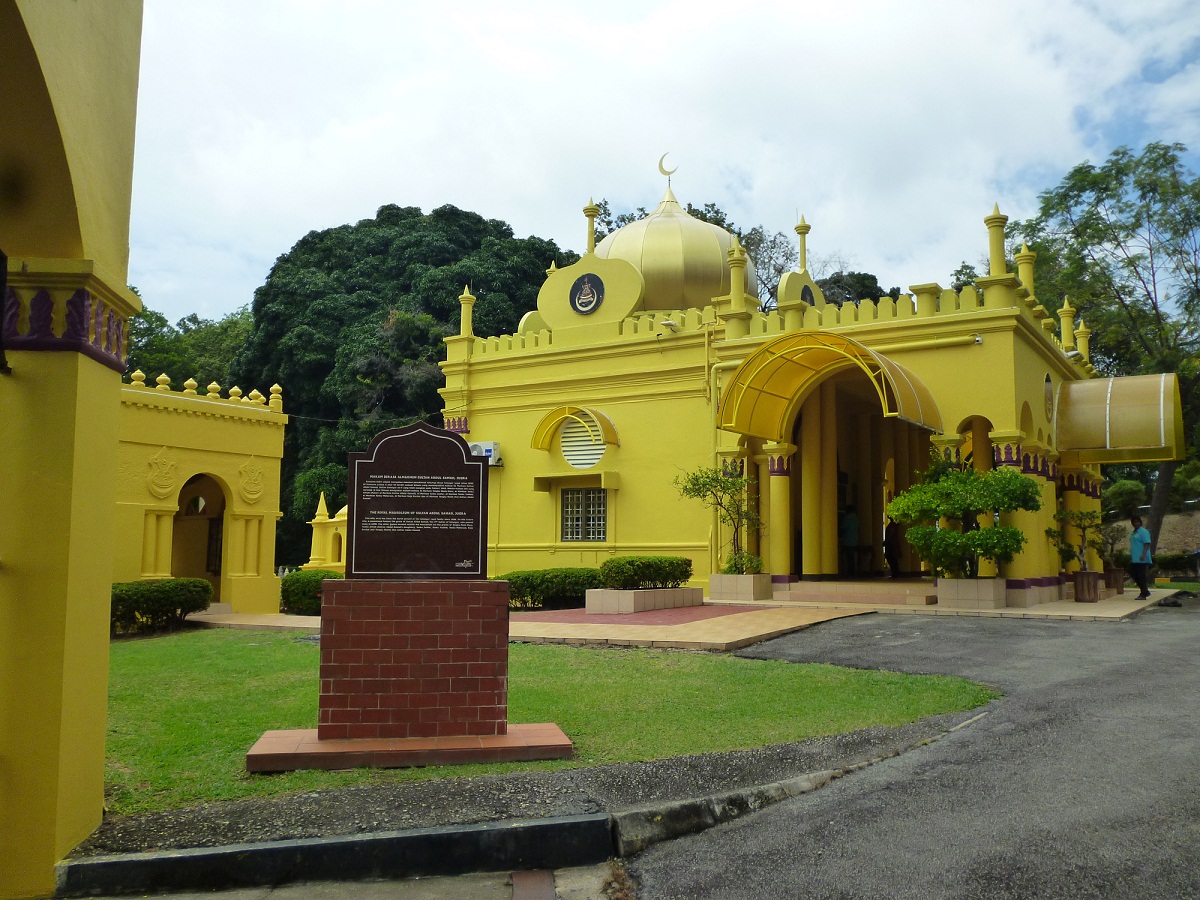 I ended the day's outing in Jugra at the old shanty wooden shops which are said to have been built over a hundred years ago. I bought a cold drink and an ice cream at one of the two sundry shops there. It was certainly an interesting and fulfilling day and I enjoyed every moment of it. After finishing my ice cream and drink, I left Jugra with a smile and with the intention of coming back again in the near future.
Getting to Jugra
Jugra by way of Banting from Klang town would take about 85 minutes. But by taking the Bandar Lama Road from Teluk Panglima Garang town and then crossing the new bridge across the Langat River that leads to Jugra, the whole journey from Klang town would be reduced to 50 minutes. You can also bypass Klang town by taking the KESAS highway and turning left towards Banting when you get off the highway, instead of turning right toward the AEON Shopping Mall Bukit Tinggi and Klang town.
There are plenty of other things to experience at Jugra (of which area actually includes Carey Island also). Take the beautiful historical Sultan Alaeddin Royal Mosque of Selangor, built between 1903 and 1905, Hatter's Castle and Mah Meri Cultural Village on Carey Island, Haruan and Toman fishing, youth outdoor activity camps, canoeing, boating,  fruit-picking and eating at orchards, bee farms, homestays, and other activities in and around this area.
Comments