In collaboration with LokaLocal, we're bringing you some little known stories from all around Malaysia ranging from urban legends to culture, food, and plenty of other interesting little nuggets of Malaysian culture that you might not have heard before.
This week's story in this 'Undiscovered Malaysia' series recaps an experience making batik, as well as learning the techniques behind it.
Of batik and the Boutique
You probably already know what batik is but have never tried it for yourself. Basically, batik is a textile resist technique, whereby wax is used to block parts of the fabric so that the dyes do not blend together. Once the fabric is painted, the wax is boiled off to get a vibrant batik design.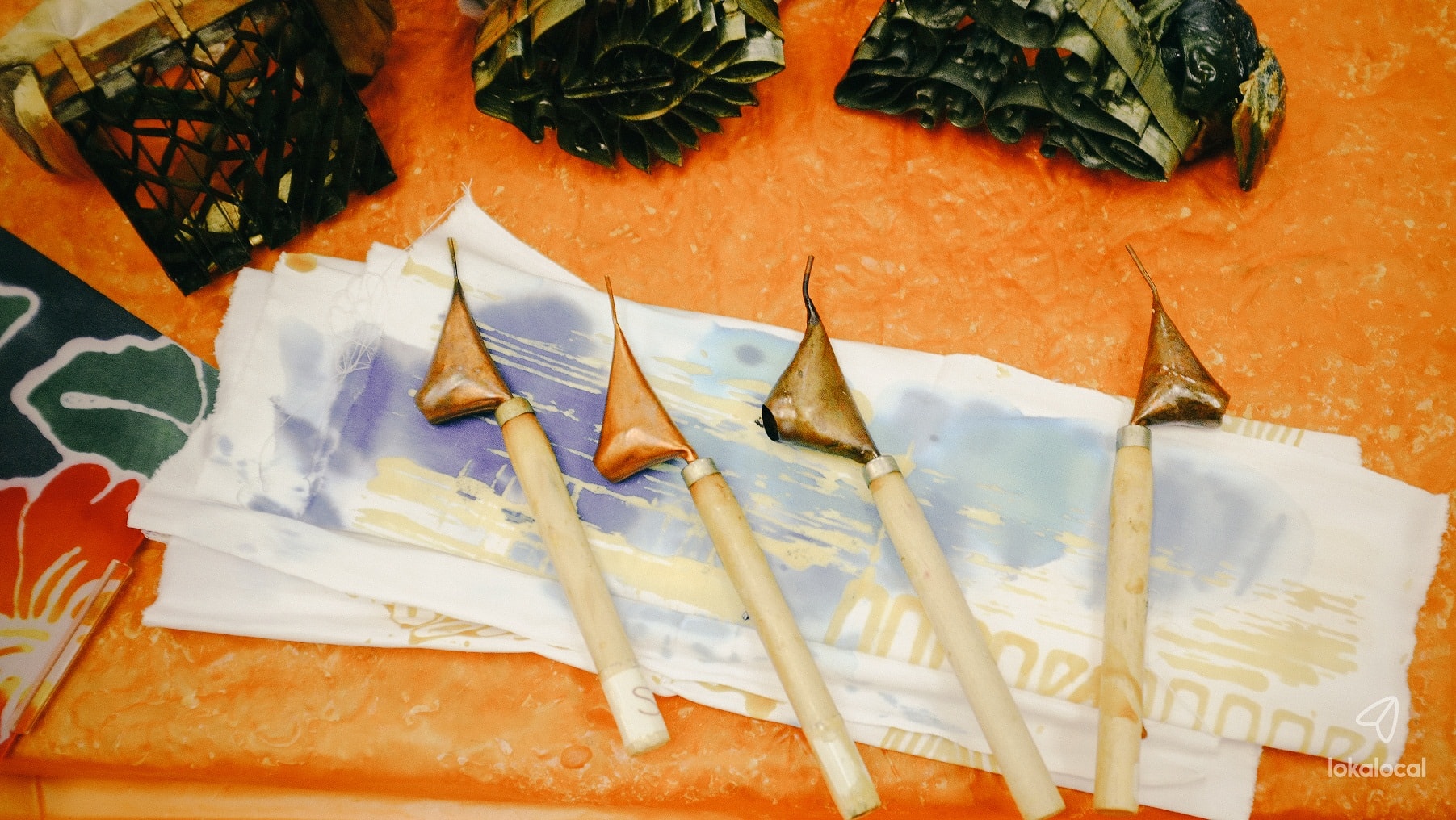 Canting pen and batik blocks are used in batik making. After finding out that Batik Boutique runs batik and shibori workshops in Kuala Lumpur, we decided it is about time we tapped into our Malaysian roots and find out what batik making is all about.
Like all their classes, our session was held in their neat little shop in Sri Hartamas. The first thing we noticed was the workstation, with individual sets of materials and aprons. Each were labelled with our names, which set a very welcoming tone.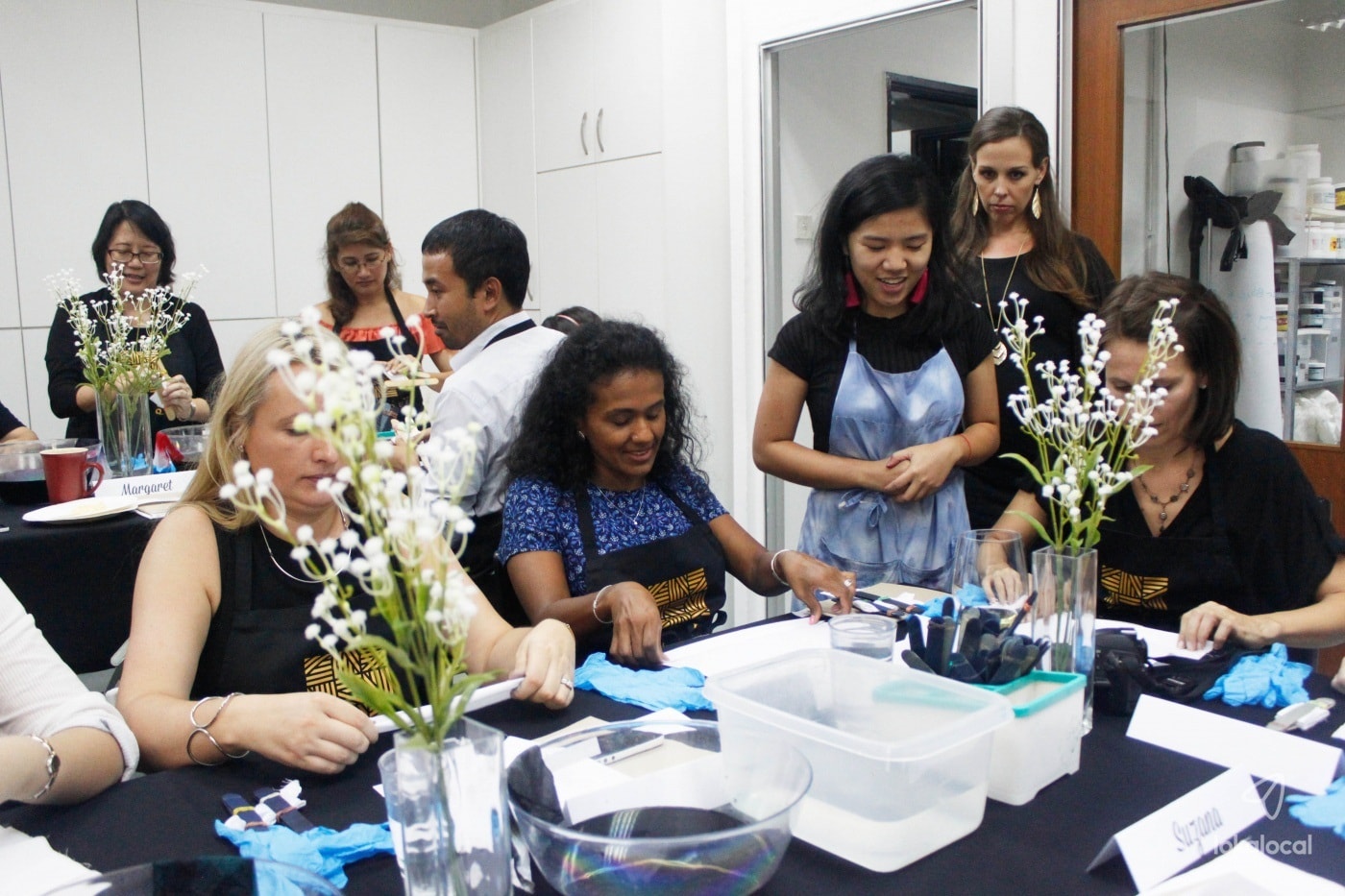 Accompanied by soft music, the session started with a brief introduction to batik, as well as the history of Batik Boutique. Our local expert and teacher of the day, Kylin Kwan, explained that the social enterprise is founded to help women from lower income backgrounds to earn a sustainable wage, through producing batik. You can read more about Batik Boutique here.
While selling batik products forms the backbone of their business, they run these hands-on workshops to increase awareness of the art and their social cause.
We learnt a lot about how batik is intrinsically connected to nature. The batik fabric itself has to be made from natural fibres. Should synthetic fibres like polyester be used, it would take a lot of toxic chemicals and heat energy to fix the dye, and the wax used to resist the dye might melt prematurely.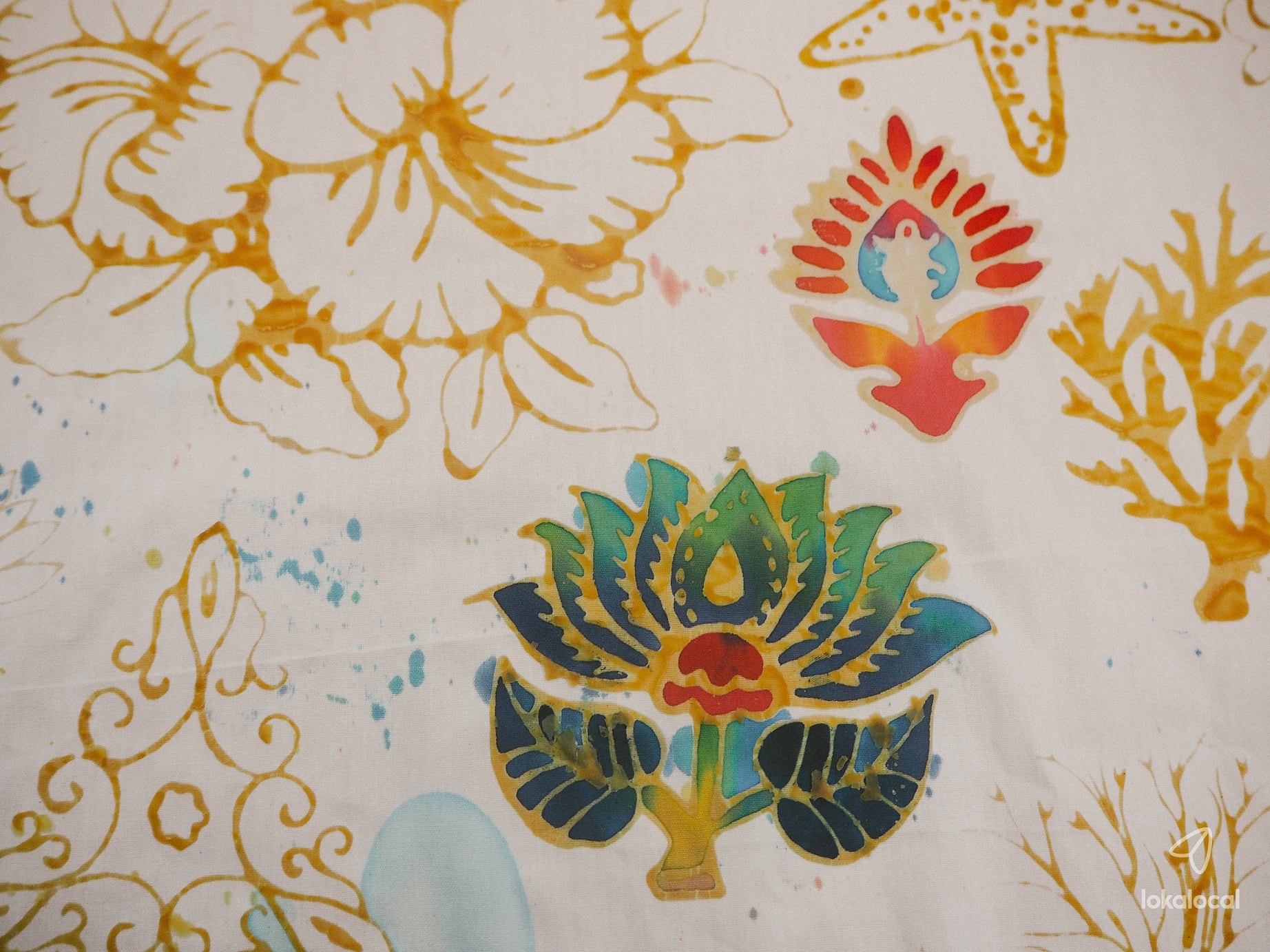 Batik can only go onto natural fibre. Cotton, silk, linen – all these natural fibres are really expensive because they are not manmade. It's from nature. – Kylin Kwan
This is the main reason batik is more expensive than normal printed fabric. "It's like more than RM20 to RM40 per metre for cotton and it can go crazy for the price of silk," she added.
And that isn't even the end of it! Take into account the skill of the artisan, as well as the lengthy production time (especially for an elaborate piece), and you can see how the labour-intensive process can cause the price of batik to shoot up quite quickly.
If you have ever wondered why flower motifs are popular in batik, rather than geometric patterns, Kylin revealed, "Because it's really hard to draw straight lines and sharp angles without having these blocks. It's easier to have curvy lines."
In fact, the natural dyes used in Batik Boutique serve to reduce the environmental impact of the dyeing process.
Batik Boutique also conducts a Shibori Class, which uses tie-dying techniques to create different patterns on the fabric.
Trying Out Batik Techniques
There are two methods to design batik: canting and blocking.The first technique requires a canting pen to scoop up some wax and trace out a pattern. With our writing hand, we dipped our pen into the wax for about 10 seconds to melt the old wax before we could use it. We were advised to hold a piece of scrap fabric in our other hand, to wipe the pen when it is not in use.
It seems that canting is a technique for the artistically experienced. The wax – our regular white wax or candle wax – was noticeably drippy and needed a steady hand to control the flow. On the bright side, we could draw anything we could imagine – a flower, an owl, our names, or even do a splatter in the name of 'modern art'!
"With blocking, we add more resin because you need a thicker wax for blocking," Kylin shared.
In batik factories, beeswax is introduced to the mixture in order to produce that thicker consistency.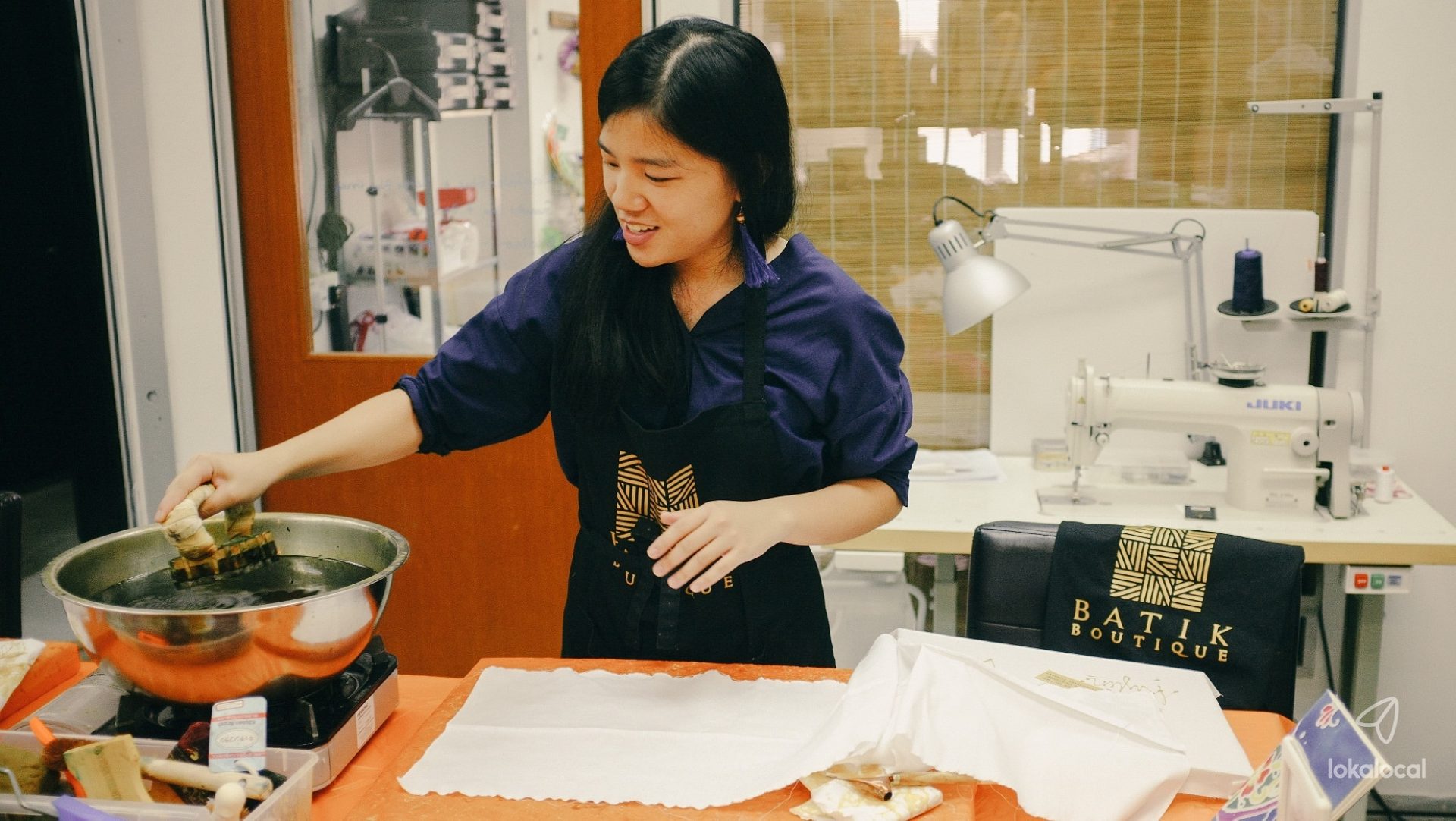 When it comes to blocking, a metal block with different patterns is dipped into a larger pot of wax. It is then vigorously shaken to remove excess wax, then stamped onto the fabric to reveal a particular pattern. If you manage it correctly, of course.
Luckily, we were given as much time as we wanted to practise these different techniques on our fabric before putting our skills to the test.
A Therapeutic Experience
After a few hours of working on our techniques, we picked our preferred method and patterns to design our final artwork – batik journals.
Most students picked batik blocking as it is much easier to produce the patterns you want. Others go freestyle with the canting pen. For mine, I decided to do a mixture of both, mostly so I could add my name as a final touch.
We then used several colors of our choice to paint in between the waxed lines. Kylin then helped us boil the fabric in a pot of water, dry them with a hairdryer, then mount them onto our journal.
It turned out to be quite a therapeutic activity, especially during the painting process. There is a valid argument behind adult coloring books and art therapy after all! Only we were tapping into creativity through a traditional Malaysian craft.
Apart from journals, you can also make batik napkins, cushion covers, aprons, silk scarves, and even an iPad case. There are also shibori lessons you can take, where you can learn to create patterns using different techniques and a number of unlikely blocking tools.
If you would like to get your creative juices flowing with batik or shibori, check out Batik Boutique's classes. The best part is that the proceeds from the class contributes to the livelihood of artisans in Malaysia.
In essence, you don't just take something home from the class; you leave something behind. And that, we think, is what makes it all the more meaningful.
Comments