With the holiday season coming to an end soon, a lot of us are trying to squeeze one more getaway before the new year starts. But, for all animal owners out there, we know how it feels to leave behind your pet each time you go for a vacation. That pitiful look your furry friends give you when you leave them at a relative's house or a pet hotel is almost too painful to watch. What if we say there are a few hotels in Malaysia that will happily welcome your canine or feline furkids at their premise? Get ready to bring your four-legged companions along on your next holiday!
1. Temple Tree at Bon Ton Resort, Langkawi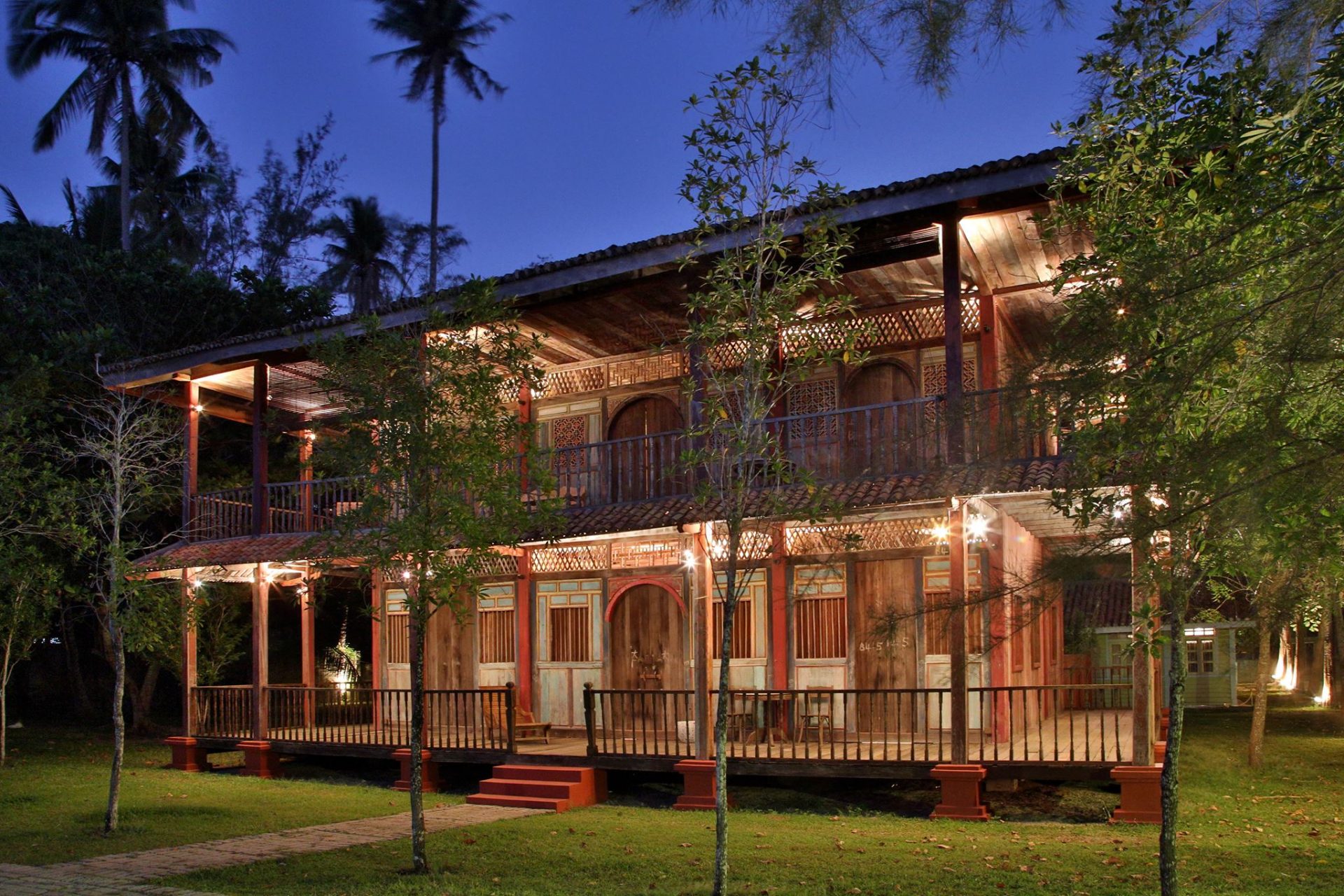 Regarded as a resort of many cultures, Temple Tree features antique buildings of Chinese, Malay, Indian, and Eurasian origin, which make up this eight-villa hotel. Situated in a quiet area, the resort is built within the grounds of a coconut plantation and has comfortable accommodation in the serene environment, making it a peaceful holiday for you and your pet. The concept of this resort is a unique one in Malaysia where the villas can either be rented as one, or as individual hotel rooms. With the Langkawi Airport just 10 minutes' drive away and 5 minutes from the main beach of Pantai Cenang; accessibility is not an issue at all at this accommodation. But if you're looking to visit more places of interest in the vicinity, then Tanjung Rhu, Rice Museum, Laman Padi Langkawi, and Telaga Tujuh Waterfalls can be good options for you.
Address: Temple Tree at Bon Ton, Pantai Cenang, 07000 Langkawi
Website: www.templetree.com.my
2. Muntri Mews Residence, Georgetown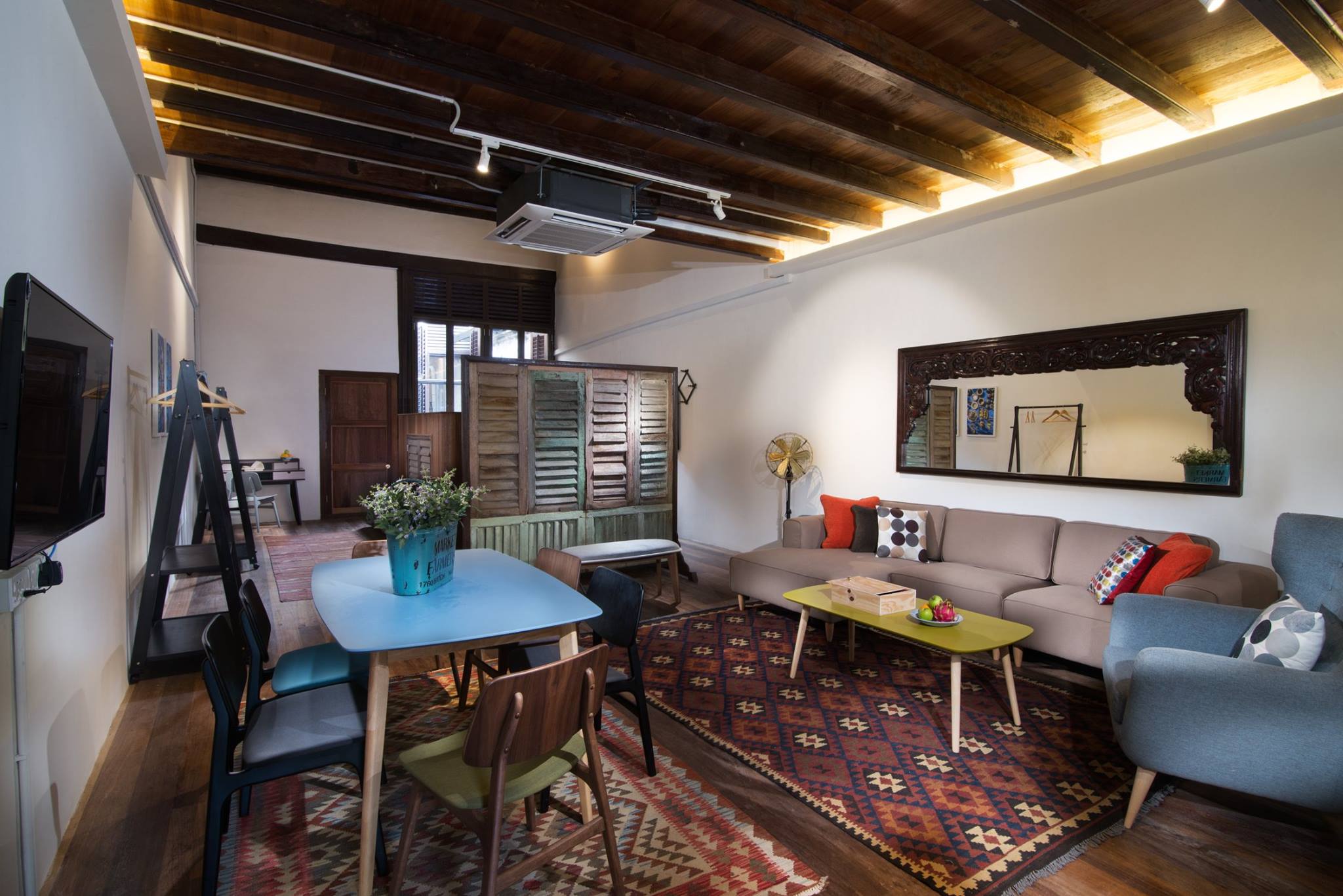 This beautiful boutique accommodation is located in the heart of Georgetown and furnished with Peranakan and Edwardian designs. Keeping to the utilitarian lines of the building, the interiors of the house are kept as original as possible with a touch of 20th century feel to it. Besides that, materials such as marble flooring and wood salvaged from other houses, schools and even a hospital were put together to create a simple yet comfortable interior that hacks back to the bygone era. As for your fur buddy, the accommodation has its own pet-friendly café, Mews Cafe, which serves local delicacies. All in all, the residence is the perfect place to head to with your pet if you're looking to enjoy good food while visiting the beautiful city of Georgetown.
Address: 77, Jalan Muntri, George Town, 10200 George Town, Pulau Pinang
Website: www.georgetownheritage.com/muntri-mews/the-residences
3. Borneo Highlands Resort, Kuching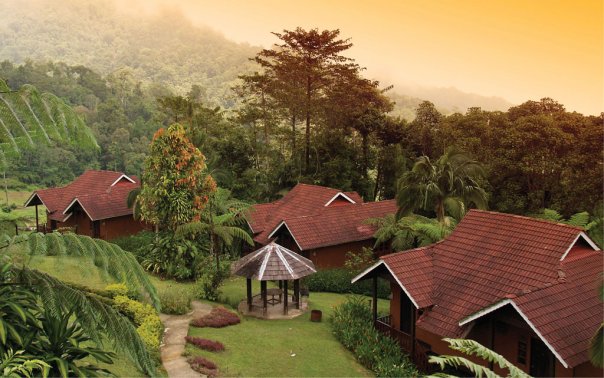 Snuggled within the hills 1,000 meters above sea level and cocooned in a lush jungle, Borneo Highlands Resort is probably one of the most exciting and unique environmental-friendly resort on the other side of Malaysia. If you're looking for a retreat with your four-legged friend amid the untouched natural beauty of a tropical rainforest, this is the place for you. All you need to do is pack your bags and go to this haven; away from the hectic and busy city life. As for the rooms, they are fitted with Malaysian décor and wooden furnishings. Each room features a seating area and work desk, while the private bathrooms come with a rain shower and separate jacuzzi.
Address:  Lorong Kota Padawan 10a, 94200 Kuching, Sarawak
Website: www.borneohighlands.com.my
4. Valley View, Cameron Highlands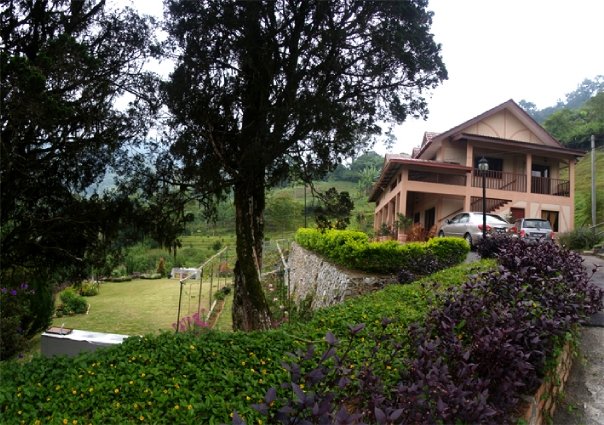 Are you looking for an escape from the hustle and bustle of the city, but reluctant to leave your pet behind? Prefer a highland holiday instead of somewhere warmer this time around? If you answered 'yes' to both, then try making your way to Valley View in Cameron Highlands. This accommodation is basically a double storey bungalow nestled on a hilltop surrounded by two acres of lush greenery, flower garden, fruit trees, and vegetable plots. Ideal for the mature and young alike, as well as your pets, the bungalow is perfect for those who want to enjoy the cool, crisp, and clear mountain air along with the scenic view of the green valleys.
Address:  Lot No. 135, Batu 33, Taman Ringlet, 39000 Ringlet, Pahang
Website: www.cameronhighlandsinfo.com/bungalow/valleyview
5. The Dusun, Negeri Sembilan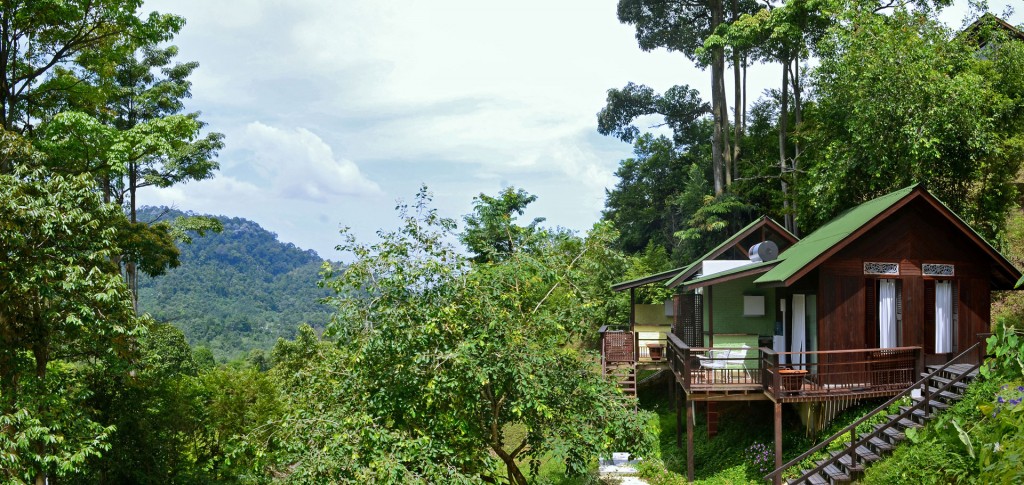 This jungle retreat is perfect if you're thinking of a lavish getaway. The Dusun is a private eco resort that houses five fully furnished bungalows, three of which are dog-friendly (the Berembun, Tembusu and Emas Houses). It is home to a litter of adorable cats as well as many other four-legged and finned creatures. However, do remember to bring your own pet bowl and bedding along as animals are not allowed on the furniture. Also, ensure they're well-behaved and leashed in public areas. If you're thinking of getting even closer to nature, opt for an adventurous trekking through the terrain of rainforest and end your journey at the breathtaking waterfalls.
Address: 3437, Kampung Kolam Air, Mukim Pantai, 71770 Seremban, Negeri Sembilan
Website: thedusun.com.my
Comments