Walter T. Yurt, originally from America, relocated to Malaysia to become an English teacher after years of working in corporate America for such companies as Ford and JP Morgan Chase. He arrived in Kuala Lumpur in 2008 after seeing the city on an online list as one of the top four cities in the world to be in. While fulfilling his dream of being a teacher, he fell in love with Malaysia and its people.
The past seven years and counting have been a non-stop adventure for Walter as he observed and had experiences he never thought he would have had. He built friendships with Malaysians who provided him with love and care, sustaining him in this 'brave, new world' in Southeast Asia.
Walter's first full-length book, 'Finding Myself: The Adventures of An American in Malaysia', are stories of his adventures in this adopted nation. He tells the tales from the perspective of an open-minded visitor to Malaysia. By immersing himself in the culture and mingling with the locals, he is able to observe fully how Malaysians from different areas really live, from those in rural areas such as Alor Setar to the urbanites who frequent KLCC.
Walter has a humorous and descriptive style of writing, making it an easy and relaxing read, as you get drawn into his compelling stories of Malaysian culture. As a Malaysian myself, I found it intriguing and enjoyable to read about my fellow citizens and their ways of life from the viewpoint of someone who didn't grow up here like I did. As locals, we tend to take our rich culture and traditions for granted, and it sometimes takes someone like Walter to give us a completely new perspective and appreciation towards our customs and way of life.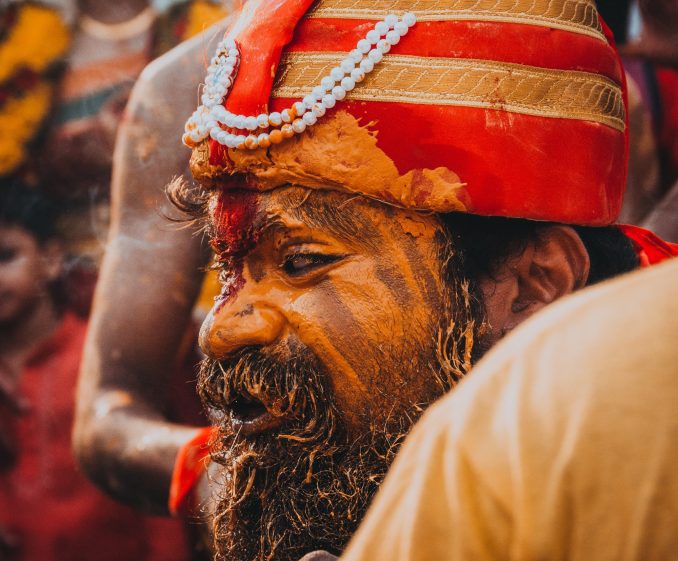 For expats in Malaysia, this book is a great read as it provides insights into places to travel, things to see and do, and certain dos and don'ts which could be invaluable information to them. Walter doesn't shy away from trying new food and doing as the locals do, and even took part in celebrations such as Wesak Day and Thaipusam, allowing himself to completely experience Malaysia just like the locals do. During the book, he often compares his experiences back home to those here, and more often than not, his childhood was more similar than one might think.
His stories reminds us that America and Malaysia may be very far apart, but there are just as much similarities as there are differences to the way we live. For example, in his story about visiting his friend's hometown in Alor Setar during Hari Raya, he compares the frenzied shopping for gifts and groceries the day before the festival to Christmas shopping madness back home, and find that the preparations and issues are remarkably similar right before a big holiday, no matter which country you're from. He even compares the calming scenes of lovers strolling and holding hands in the evenings at KLCC Park to Central Park in New York City.
Walter has truly found himself in Malaysia and he has shared his remarkable experiences in this insightful and perspective book with a unique look at Malaysian culture. Pick it up and you'll be entertained by his detailed thoughts and adventures in this nation he's grown to love.
Finding Myself: The Adventures of An American in Malaysia is priced at RM32.90 and is available at all major bookstores.
Comments