Klang isn't just a bustling city with a host of commercial centers and a major port nearby. It actually has some attractions relatively unknown to many, even to some of the locals here. Chris Yip writes about these simple yet delightful places.
Whenever the name Klang is spoken, it often conjures up images of Bah Kut Teh (a traditional Chinese herbal meaty and soupy delicacy), Little India Street, Pandamaran seafood, and of course the famous Port Klang and Pulau Ketam (Crab Island) besides a list of other commonly known items. However, apart from all these, Klang also has some other interesting yet down to earth places for leisure as well as for wholesome family outings.
Klang has grown tremendously in size since the 1980s due much to the influx of people moving to this city from other towns, states, and especially from greater Kuala Lumpur over the past 30 years. So many of its residents still, while certainly most people living outside of this city, may not know all the attractions that Klang has to offer. The following six locations are some of these yet to become more popularly known or are still relatively unknown places.
1. Taman Pengkalan Batu (Stone Base Park)
Located at the center of Klang Town, along the south bank of Klang River which divides the town into North Klang and South Klang, Taman Pengkalan Batu is a small picturesque strip of landscaped parkland with trees, palms, shrubs, and green grass lawns. It also has paved pathways, a pavilion, gazebos, and walkways with concrete balustrades along the river front overlooking the calm slow moving waters of Klang River. On the other side of the river, framed by the overhanging trees and the river's rather placid waters, is the serene view of the Royal Klang City Mosque and Goldcourse Hotel against the backdrop of the busy city.
This park is an ideal place to spend mornings and evenings strolling, exercising or just enjoying the view and calmness of this quick quiet getaway from the hustle and bustle of city life. One could even bring a portable BBQ set and food here and have an enjoyable barbeque in very pleasant surroundings. There are curved concrete benches, decorative lamp posts, children playground equipment, and a Mamak restaurant nearby, as well as spots to cast a fishing line amongst the river reeds.
2. Tapak Bundle Port Klang (Port Klang Bundle Site)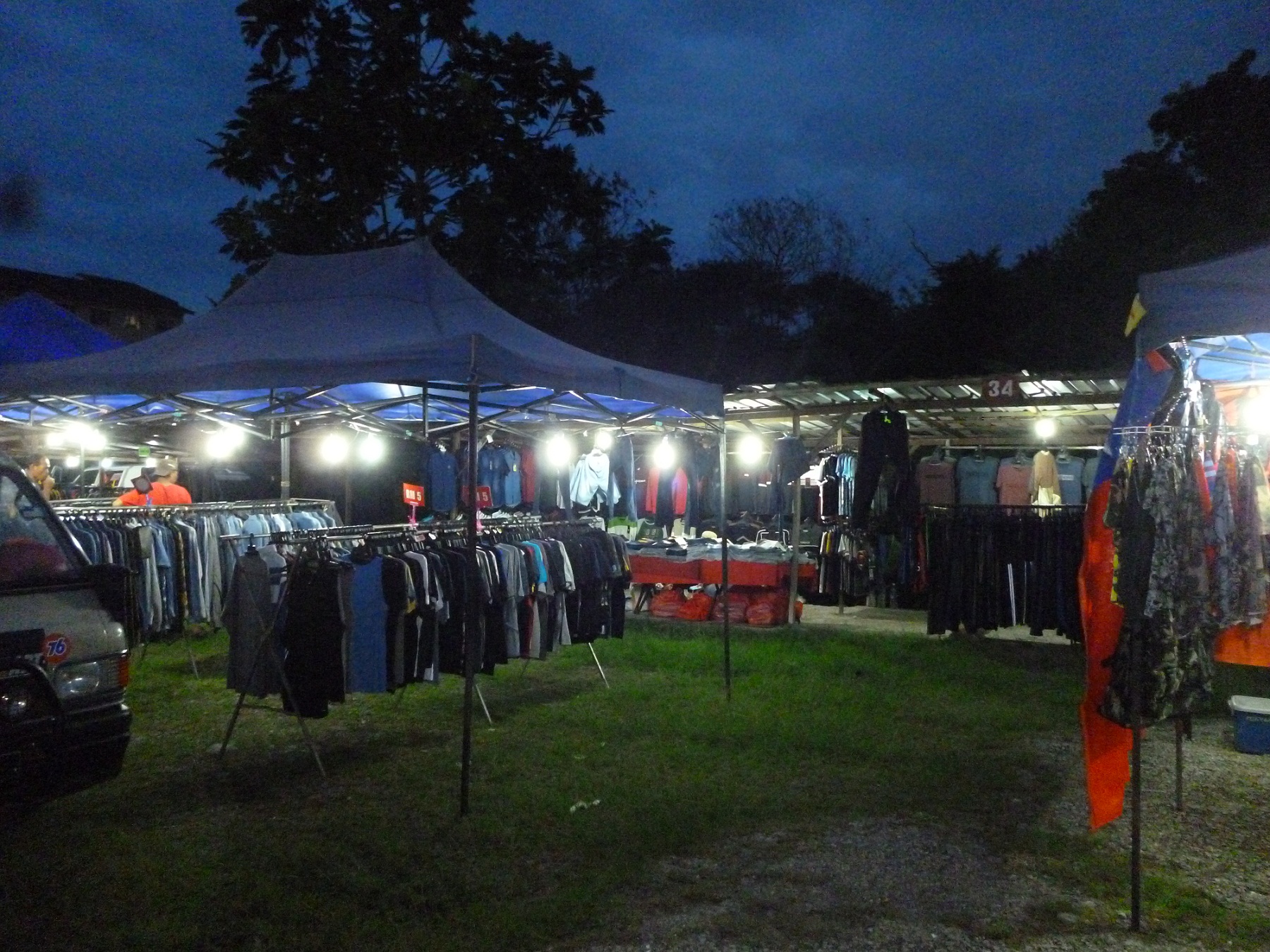 This flea market which opens only on Friday evenings from 6.00 pm to 10.30 pm has become an attraction to locals who want to buy 'bundle' (secondhand wear) shoes and clothing as well as brand new and very low priced apparel and goods. Although not the main attraction here, there are also adjacent food stalls and a café operating during the flea market nights. It is sited at Kampung Kastam, at the corner of Jalan Haiwan and Persiaran Raja Muda Musa service road. For an experience that is different from the usual 'Pasar Malam' (Night Market) which Malaysia is famous for, spend an hour or so scouring the stalls here whilst enjoying the cool night air.
3. Jalan Stesen 1 (Station Road 1)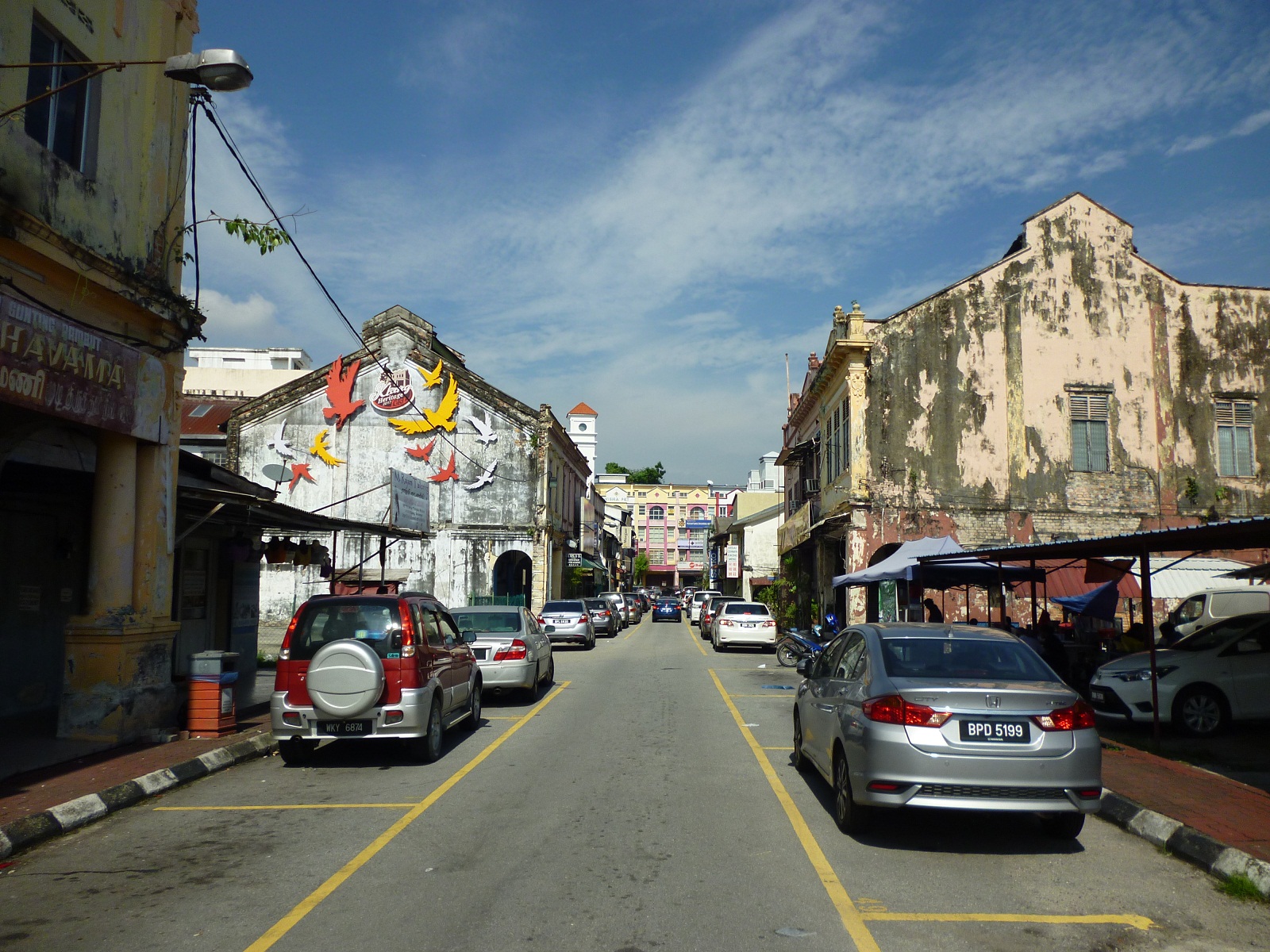 Although seemingly being a small narrow obscure street in Klang Old Town, Jalan Stesen 1 however, has an assortment of simple yet delightful attractions. The narrow street is flanked on both sides by old prewar buildings, some desperately needing a coat of paint. But this adds to the curiousness of the long established businesses and shops here. The two old watch shops along the same row offer friendly services and bargains whilst the proprietors will share old tales of WWII that will leave you rather awed if not bewildered. The cloth, carpet and mat shop called IQYan offers great bargains by its very warm and cheerful Muslim owner. A Teow Chew restaurant called Restoran Sin Teo Heng offers delicious Teow Chew dishes served with rice porridge or rice at very reasonable prices. The charming Biz Hotel located next door offer rooms and an atmosphere with a difference at competitive rates.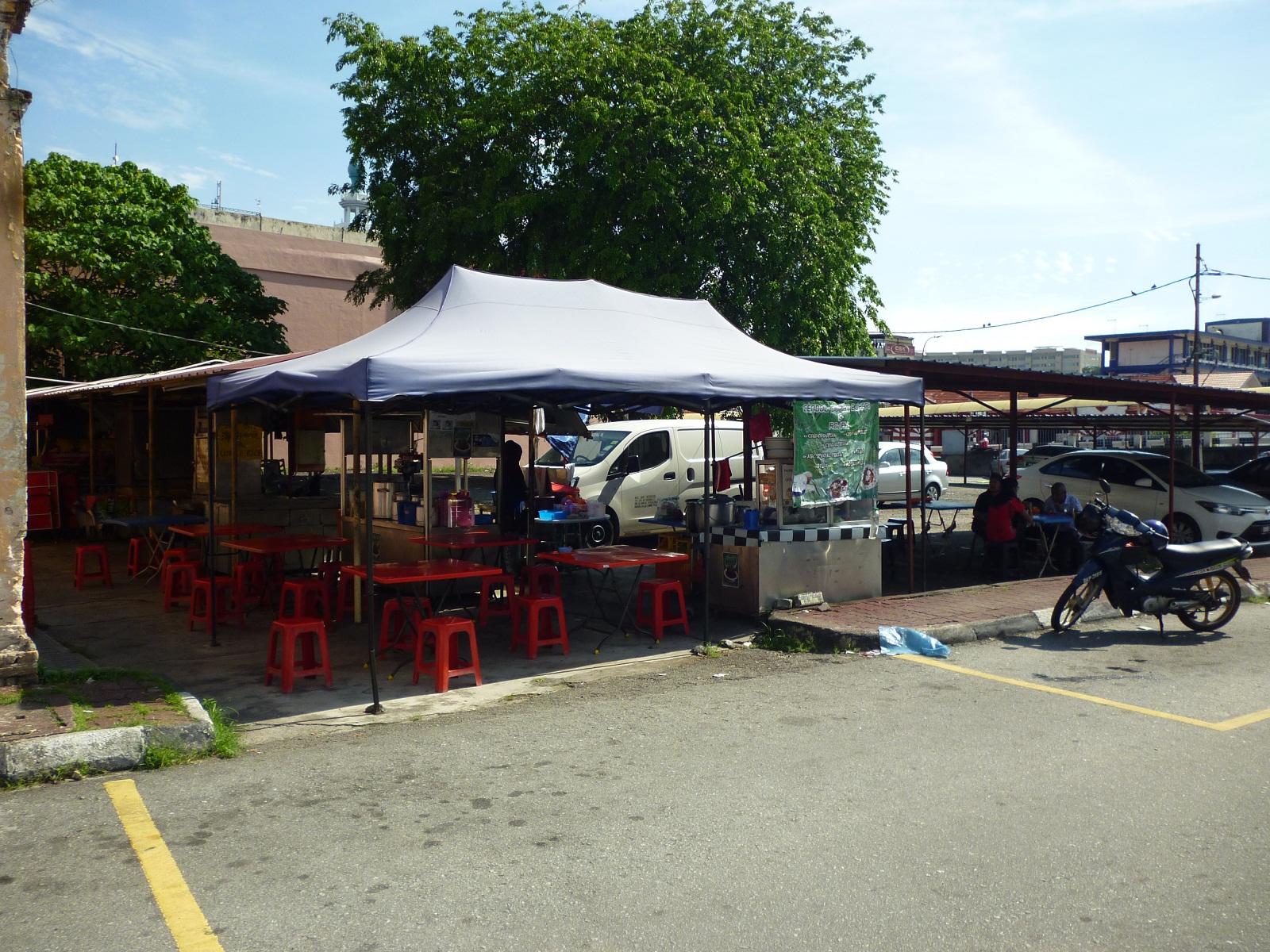 The two Chinese Medicinal Halls on this street add to the old time charm of Jalan Stesen 1 while the original 'di bawah jambatan' (below the bridge) Bah Kut Teh restaurant called Teck Teh Bah Kut Teh still attracts customers by the droves after even decades of being in operation. In a lane off the street is Chendol Durian Buhari stall with its Chendol delicacy (a Malaysian-Indian sweet dessert) that also has become somewhat of an icon to locals here. There are other old styled shops such as garment and bag shops besides a tailor, dobi, barber, picture framing shops, and restaurants, etc.
4. Pulau Indah (Beautiful Island)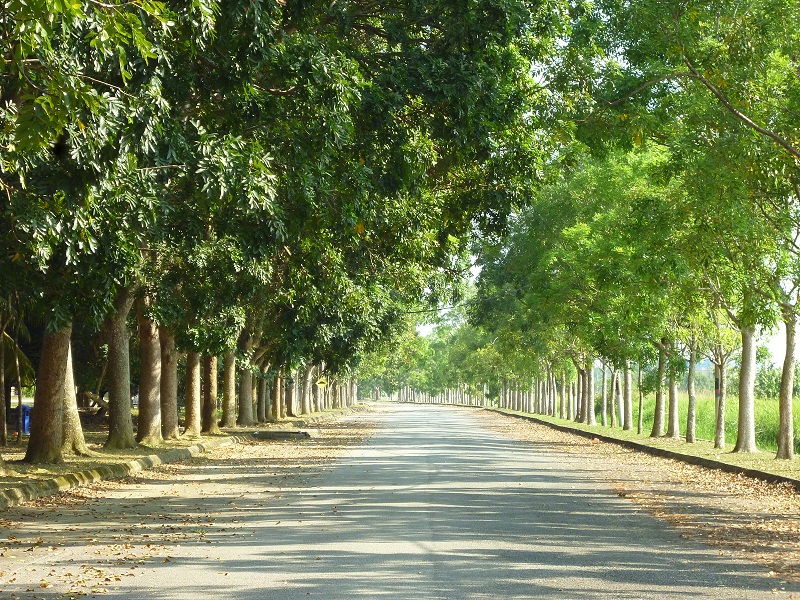 This island just off the coast of Klang is home to West Port, Laguna Park, Boustead Cruise Center, Port Klang Marine Squad, Matrain (Marine Training Institute), Pulau Indah Fishing Pond, a few industrial townships, villages, Kampong Orang Asli (Indigenous People Village) and etc. Laguna Park is an obscure seaside housing and recreational area with an interestingly designed pier that extends out to the strait between the island and the mainland. Many anglers go there to fish while other visitors just want to catch the lovely breeze and panoramic view from the pier. Sometimes fishing competitions are held there with cash prizes given to winners.
Just going for a long leisure drive to Pulau Indah can be quite pleasant, especially when you cross the 1KM long bridge across the narrow strait with its beautiful view, from KESAS Highway to the island. After exploring the island you could take Persiaran Pulau Lumut that leads to the interchange to South Klang Valley Highway (SKVE) for an exhilarating and panoramic drive and cross over to Carey Island using Bridge 19 and exiting on the mainland between Telok Panglima Garang and Jenjarom.
5. Tanjung Harapan (Cape Hope)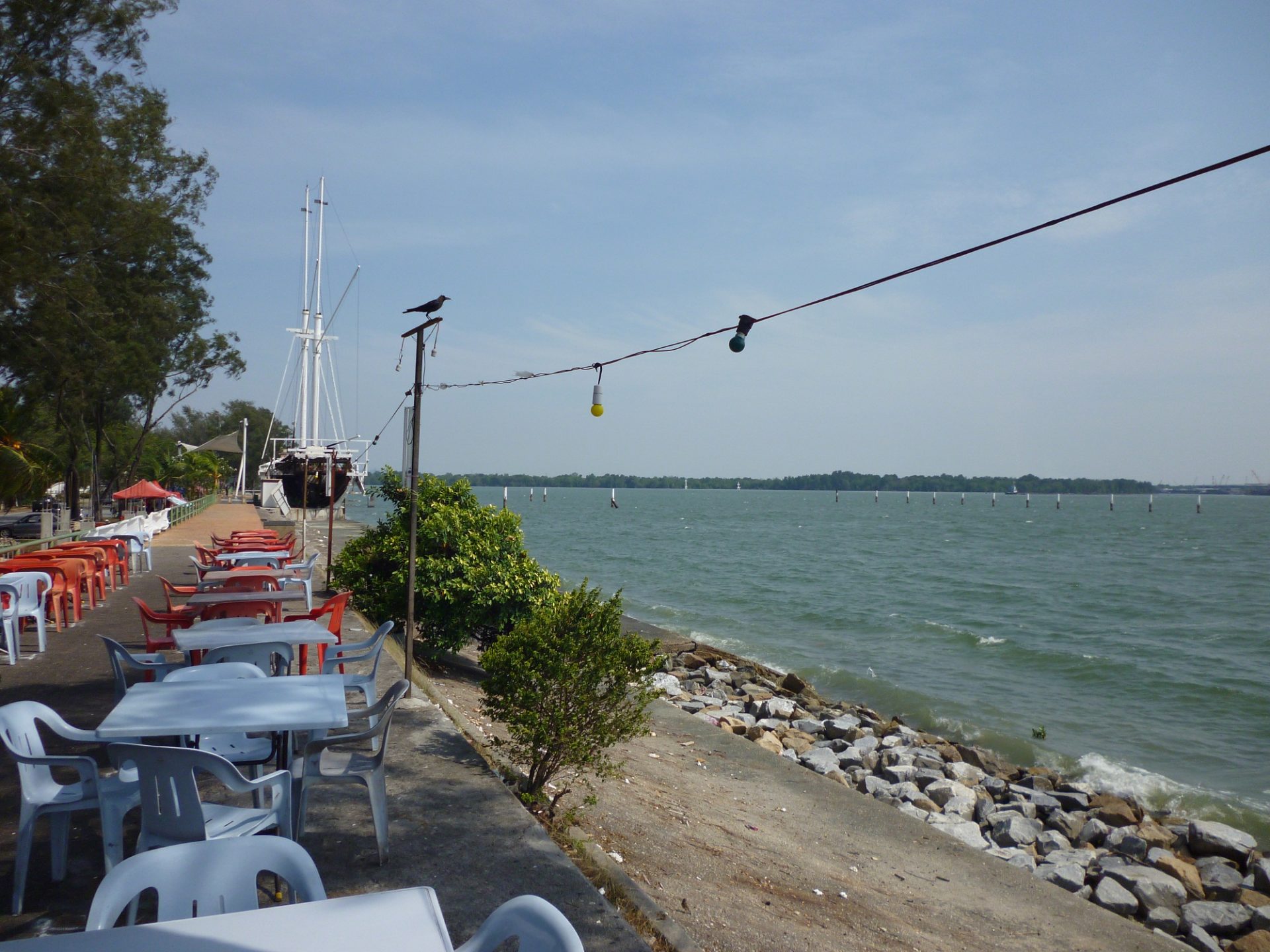 Although quite frequented by local seafood lovers and those from outside of Klang to its two most famous restaurants, Port Village Seafood Restaurant and Restoran Makanan Laut dan Ikan Bakar Tanjung Harapan, there are other delectable food outlets, and attractions in this area. There's a great 18-hole golf course, fishing village, angler's 'pay-by-the-hours' fishing pond, and a delightful esplanade walk that has a large mock model of a boat displayed, with cafes and mobile food stalls that open in the evenings (but not during the Ramadan period), and more great fishing spots along its path.
Sipping a large cool glass of watermelon juice through a straw and seated at a table along the esplanade, while catching the late evening breeze and sunset at one of the cafes can be quite a relaxing experience. The tall casuarinas trees swaying to the gentle wind from the sea and fresh sea air add to the serene atmosphere of this cape especially in the evenings and at nights.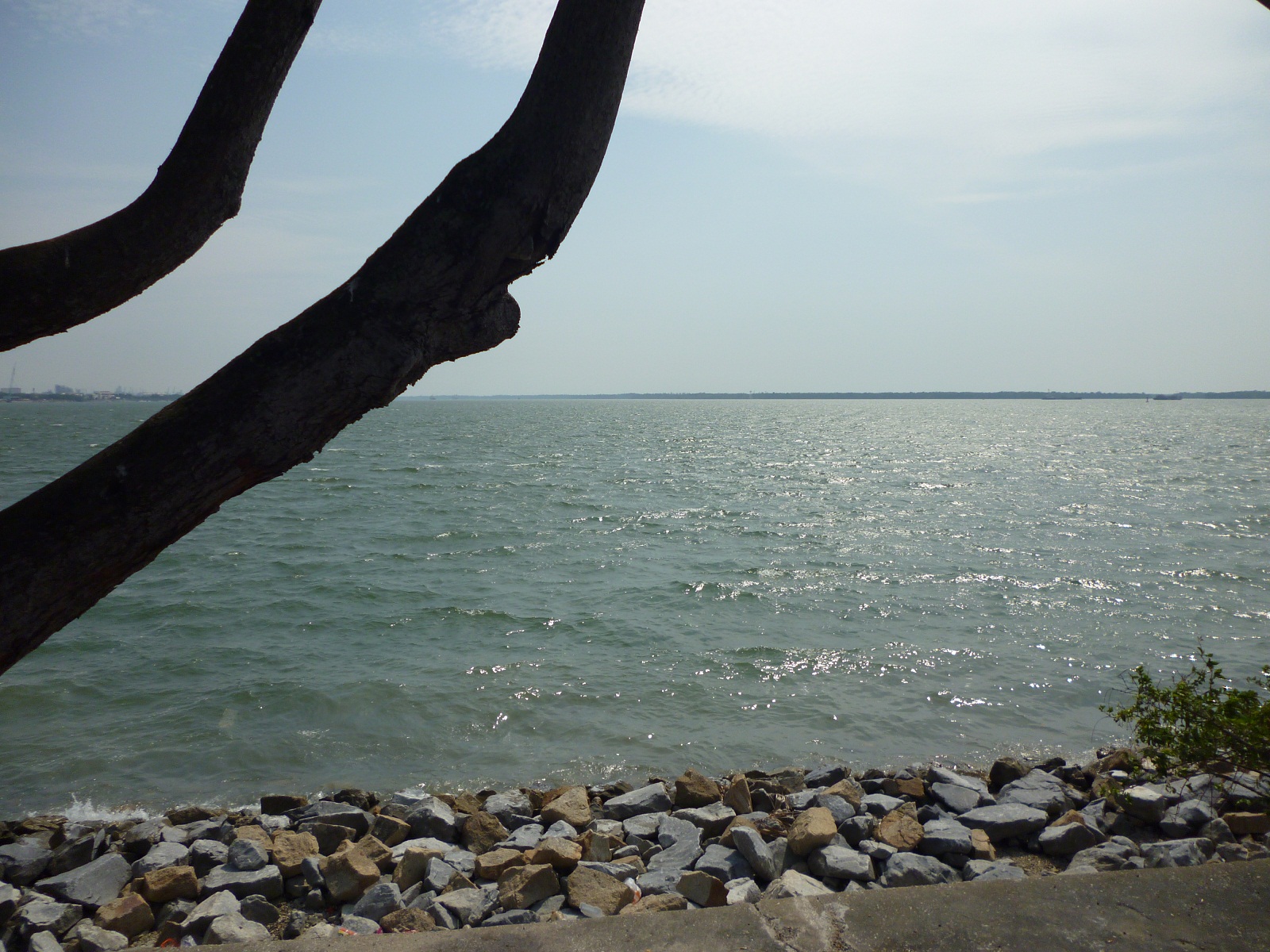 6. Riverville Restaurant, Klang (located along Carey Island Strait)
A great place for having a romantic dinner or a wholesome family food binge, the brand new, Riverville Restaurant (built on the old Khunthai Village Klang site) offers, a plenitude of delicious Chinese Malaysian Seafood cuisine at reasonable prices. The dishes come in various names, flavors and styles of cooking such as Nyonya Steam Siakap, Hometown Tilapia (Slow BBQ), Kam Heong Crab, Seafood Porridge, Braised Shark Lips, Western Style Butter Prawns, Homemade Gold Bars Tofu (Deep Fried), Mango Chicken, Beef with Ginger Spring Onion, and etc.
However, besides the food, it is the location on the mainland of this restaurant along the edge of the Carey Island Strait that attracts customers also. Overlooking the narrow sea waters and Carey Island itself, Riverville offers customers a captivating sunset view over the waters usually between 6.45pm to 7.30pm. And if you like a mini-adventure before dinner, the 3km drive along the dirt road to this place from Banting Road can be quite a mystery- filled experience at dusk.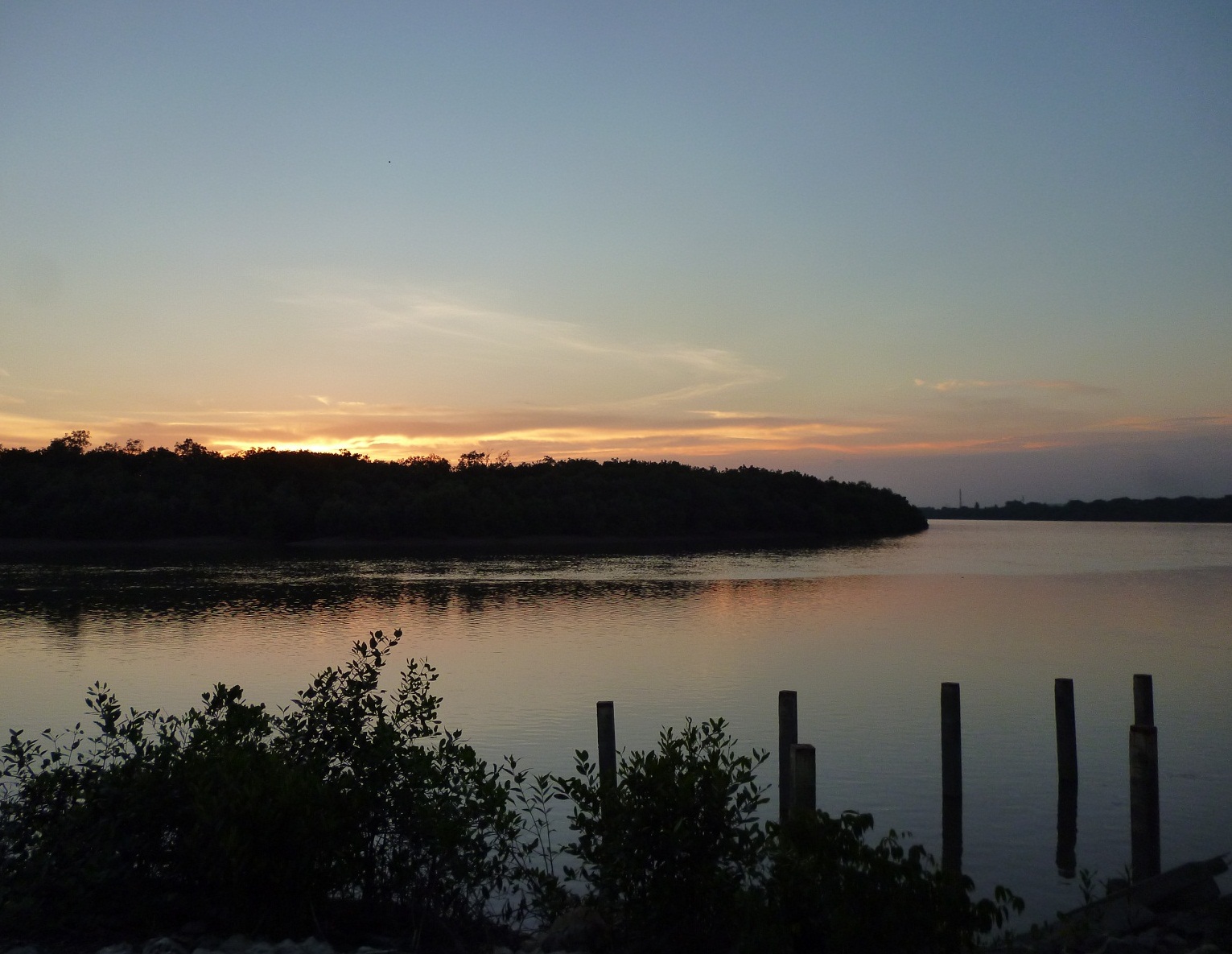 Therefore for those unfamiliar with Klang and also for those who have lived in Klang but are unfamiliar with the above six attractions, do make it a point to check Google Maps and find your way to these locations. There's no doubt that some of the best places and experiences that you may have could just be at your doorstep or just a short drive away.
Comments