Looking for a weekend getaway with good snorkelling and diving that is relatively easy to reach? Look no further! As Gordon Reid recently discovered, there is a hidden 'gem' just a short drive up the East Coast.
Sometimes it's nice to have a little getaway, either for a long weekend, or even just a day trip. If you have two or three days to spare and would like to enjoy some sun and sea that doesn't require boarding a plane or clearing immigration checks, I have found just such a place.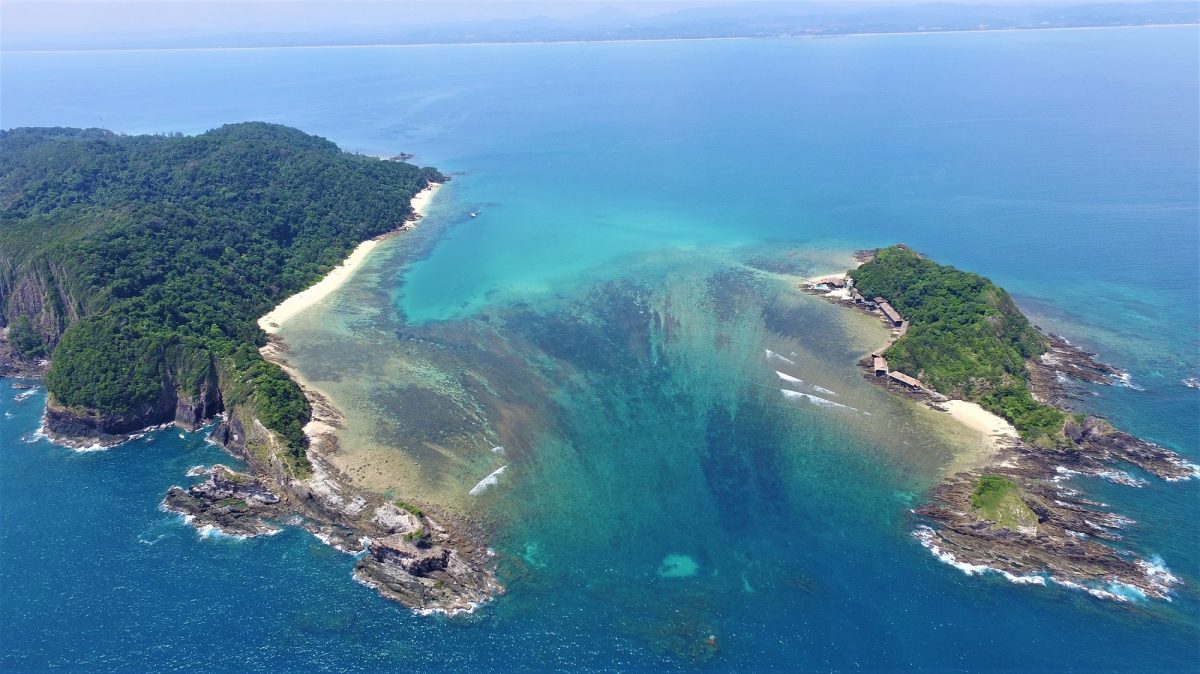 To clarify, I am talking about an island – or more precisely two islands – called Pulau Kapas and its smaller neighbour, the privately owned Pulau Gemia. Both are located a short distance away from the small East Coast port of Marang, just south of Kuala Terengganu. You can drive to Marang from Kuala Lumpur in a comfortable four and a half hours, which is up to two hours less than it takes to get to the ports leading to Redang (the very similarly named Merang) or the Perhentian Islands (Kuala Besut).
On top of that, the 15-minute boat ride to Kapas is much shorter than to most East Coast islands – a bonus if you are prone to seasickness. I finally made the trip to Kapas and Gemia last year. I did so for two reasons. First, I had never been there, and as someone who has dived virtually every dive location in Malaysia worthy of the name, I wanted to tick these two off my list. Second, I went to take part in a survey of the reefs round the islands run by an organisation called Reef Check Malaysia. Why had I not been to these islands before? Well, primarily because they are located quite close to the mainland. I therefore assumed that the reefs would be sparse and in poor condition, and that the snorkelling and diving would consequently be mediocre or worse.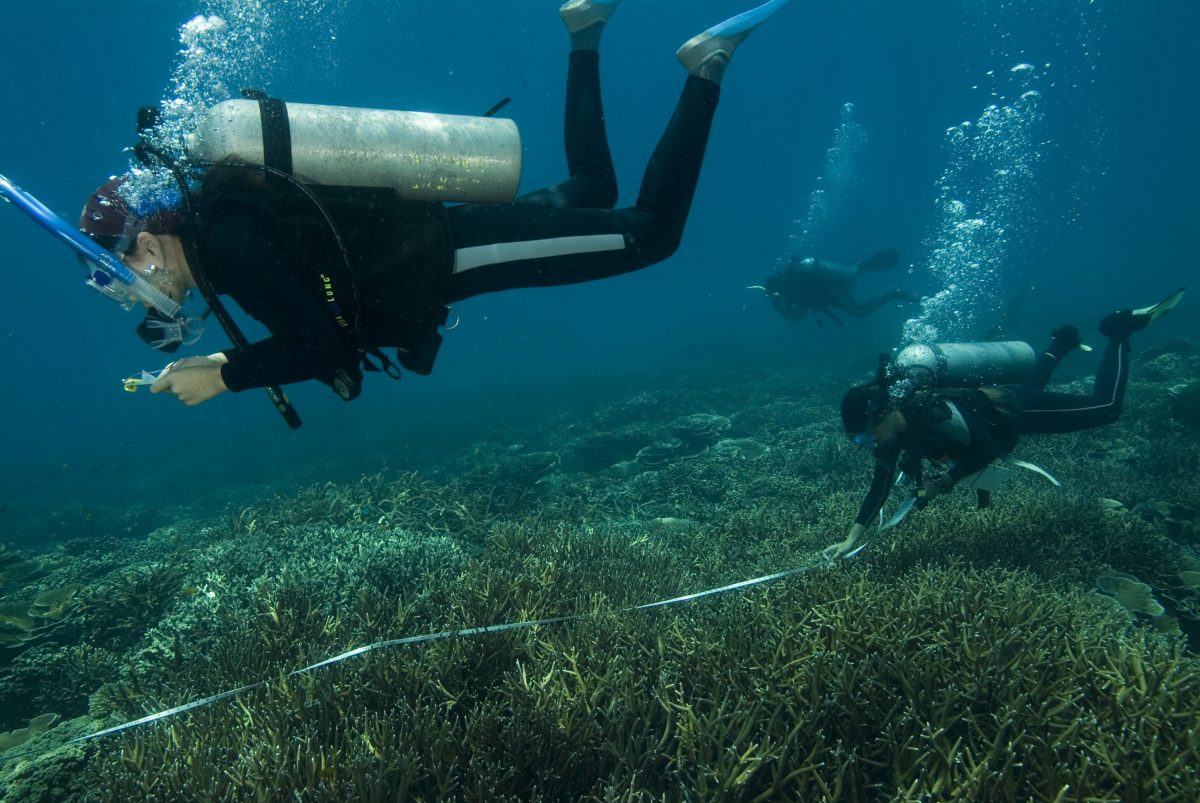 Sadly, this is true, or is becoming increasingly true, of a number of inshore holiday islands off the coasts of Malaysia (especially the more polluted West Coast). Accordingly; I arrived at Kapas and Gemia with, frankly, rather low expectations. But to my pleasant surprise, I found the reefs to be very much intact; and for the most part in good or even very good condition. How can this be, I wondered?
The main reason, as I learned, is that there are only two serious dive centres on these islands: Aqua Sport Divers on Pulau Kapas, and the Gem Island Resort on Pulau Gemia. Moreover, both of these are strongly committed to the sustainable use of the reefs. As a result the reefs are not over-dived or over-snorkelled. And visitors who do snorkel or dive are guided and educated to look after the reefs. Indeed, Aqua Sport Divers take part in a number of coral conservation activities (including supporting Reef Check surveys like the one I took part in). A good example of this commitment to preserving the reefs is the Gem Island Resort's policy of not renting outfits to snorkelers.
They will hire you a mask and snorkel, but not fins. I was initially taken aback by this unusual restriction, but quickly realised its purpose: inexperienced snorkelers flapping about with fins can cause much more damage to shallow reefs than bare feet. By the way, if like me you have your own fins, you are allowed to use them. But the reasonable assumption is that snorkelers with their own fins will tend to be more experienced, and generally take more care not to damage reefs.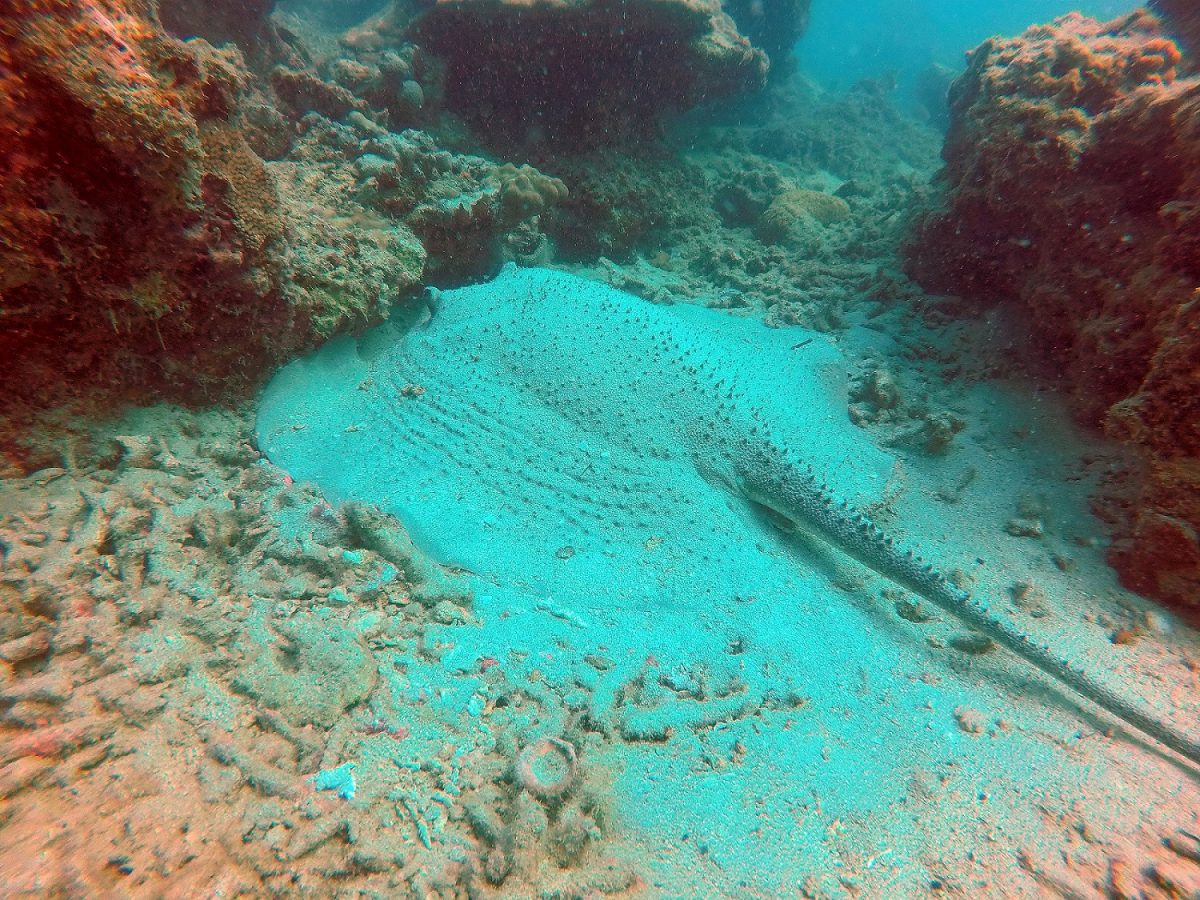 So what can you see snorkelling and diving off Kapas and Gemia? Let me say first of all that these small islands do not have a huge number or variety of dive sites. They are not a Sipadan or Tioman. However, the half a dozen or so dive sites they do have offer some very decent snorkelling and diving. There is a good range of well-preserved soft and especially hard coral. And this in turn attracts and harbours a variety of colourful and interesting marine life, including various reef fish, stingrays, nudibranchs, and crustaceans. You also have a decent chance of seeing some bigger stuff, like blacktip reef sharks, nurse sharks, and huge bulbous bumphead parrotfish. Finally, there is a small Japanese wreck to the north of Kapas, although this is a longer boat ride away and not as frequently visited.
A particular word here about snorkelling. I must confess that, as an experienced diver, I tend to be a little dismissive of snorkelling at times, assuming that snorkelers won't see as many or as interesting things as divers. I also fear that I may find the reefs on many inshore snorkelling sites in poor condition. I have to admit that, here again, Kapas and Gemia served up pleasant surprise. Indeed, I would go as far as to say that they offer some of the best easily accessible reefs for snorkelling I have been to off Malaysia's East Coast. In particular, the shallow reefs off the northern beach of Pulau Gemia (leading out to the Coral Garden dives sites, which by the way are among the best sites for diving as well) proved to be extremely good for snorkelling. The main boulder coral there is in excellent condition, with plenty of small to medium-sized reef fish swimming around.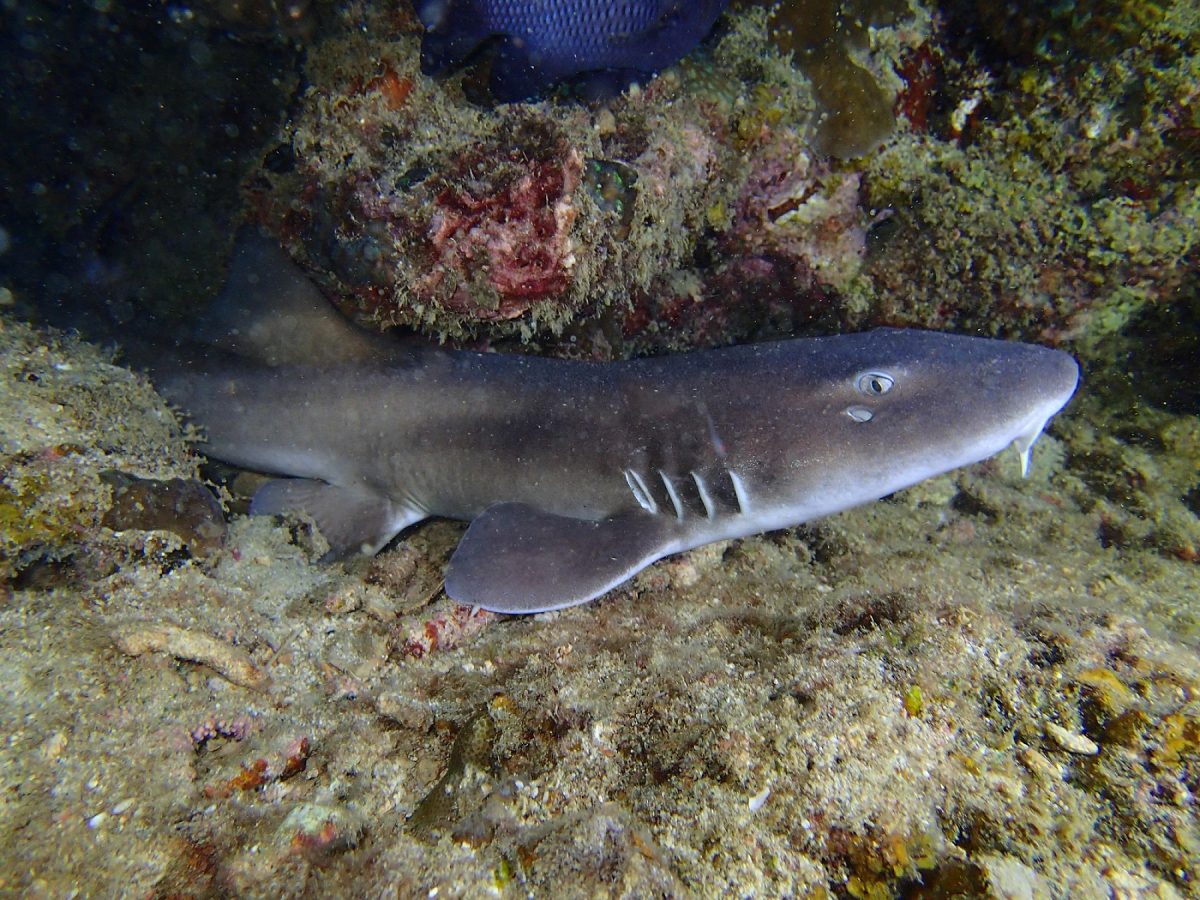 On top of that, on one particular snorkel I was rewarded by the sight of a good-sized blacktip reef shark gliding by, followed rewarded by the sight of a good-sized blacktip reef shark gliding by, followed soon after by a school of around 20 bumphead parrotfish who meandered by me, not once, but twice. All that about 50 metres from the shore and at a depth of little over two metres. Wow!
How to get there
For me, the obvious choice is to drive. As mentioned earlier, you can get to Marang comfortably from KL in four and a half hours using the Karak and East Coast Highways. Driving also means that you can dive right up to the last day, with no need for a 24-hour 'no-fly' period. However, if instead you prefer to fly, you can do so via Kuala Terengganu Airport. The land transfer from there to Marang is about 35 minutes.
Where to stay
These small islands are (fortunately!) not heavily visited, so you do not have a wide choice of resorts. There are,  however, three or four mid-range, mid-priced resorts on the larger island of Kapas to choose from. Most offer small chalet or bungalow-style accommodation, in most cases right  on the beach. If you prefer to go upmarket, you can  opt for the Gem Island Resort on, unsurprisingly, Pulau Gemia (aka Gem Island). This is where my wife and I  stayed. It, too, offers chalet-style accommodation, but with a bit more luxury and, in most cases, a balcony scenically set right over the beach and sea.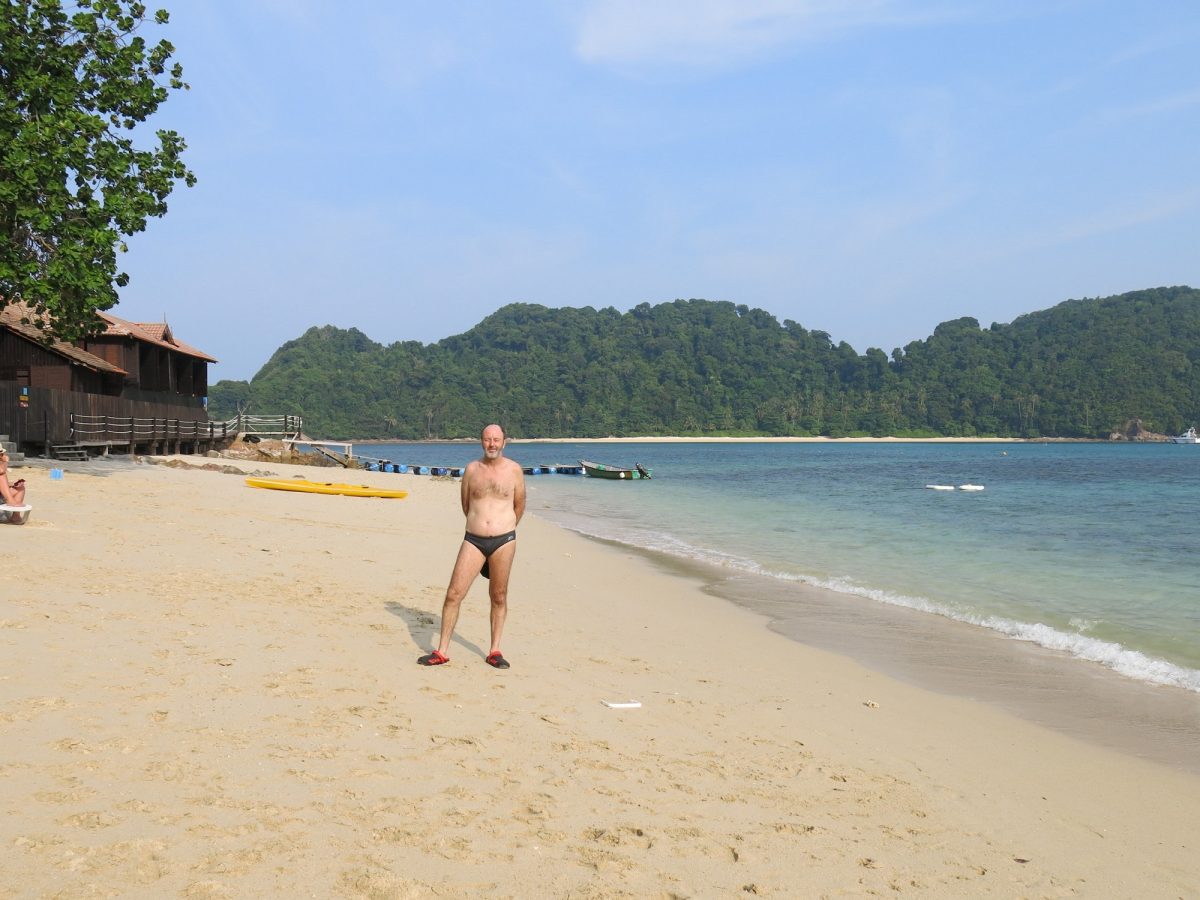 Since the resort owns the entire  island, you also get the island and its beaches largely to yourself. Plus of course you have that wonderful snorkelling site I mentioned earlier within easy walking distance of your room. So happy snorkelling and diving at Kapas and Gemia!
If you have any questions, feel free to contact the author on [email protected]
Comments