Sports
Neymar Jr's Five Malaysia Finals 2017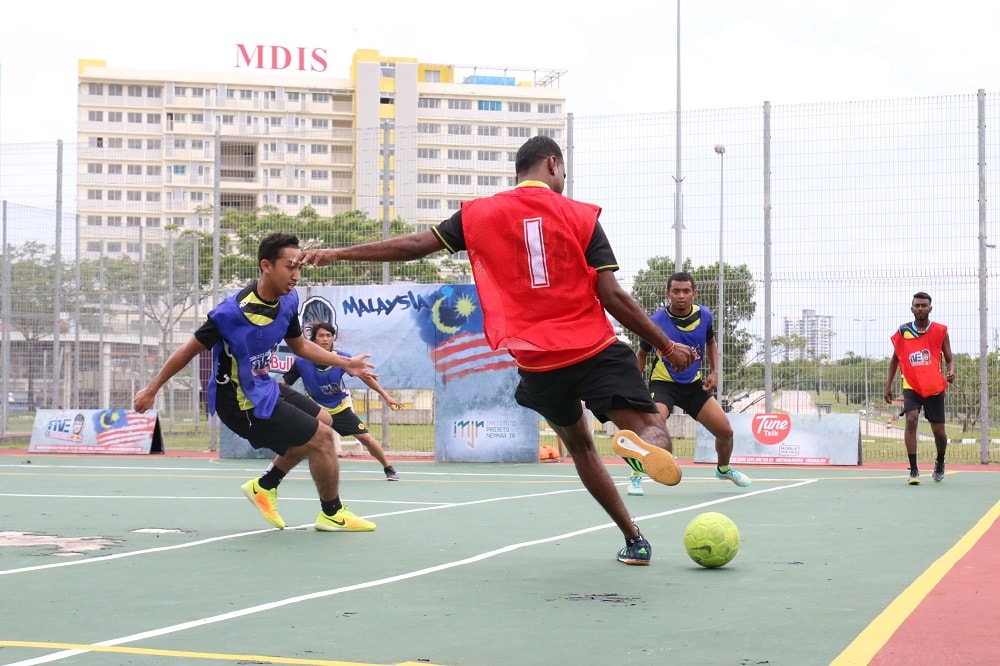 Neymar Jr's Five is a global signature five-a-side football tournament launched by Brazilian and Barcelona star Neymar Jr. The game has an unconventional gameplay – whenever a team concedes a goal, it has to send a teammate off the pitch and the game ends after either 10 minutes or until one team has lost all its players.
This year, the Malaysian teams will battle it out the Malaysia finals to win the chance to represent the country at the World Finals in Sao Paolo, Brazil this July.
The Neymar Jr's Five Malaysia Finals promises to be an exciting event, both for the player and supporters. There will be plenty of side activities to keep spectators occupied as well with some great prizes up for grabs. The event begins at 9 am, so be ready!
Activities
Panna Football Challenge
In a Neymar Jr's Five enclosure, you have to either nutmeg the opponent, or score the most in two (2) minutes to win a game. Nike and Neymar Jr's Five merchandises are waiting to be won.
FIFA17 Winner Stays
Organised by NaGaming, each game session lasts for five (5) minutes and is based on a winners-stay format. Those with most wins in a row will be counted for in the leaderboard, where winners will share a prize pool of RM3,000.
On Target Challenge
Participants need to be above the age of eighteen (18). The challenge is to score the most goals within sixty (60) seconds from a ten (10) meter distance. The person with the highest score on the leaderboard will win a trip to Sao Paolo, Brazil, to support our National Champion in July.
In partnership with iM4U and Tune Talk, Red Bull is ready to pave this road to Brazil. Be sure to join them, as well as fellow athletes and celebrities, to celebrate Malaysia's second shot at glory.
About Neymar Jr's Five
The establishment is a non-profit education and sports complex founded by Neymar Jr and his family. Launched in 2014, Instituto Projeto Neymar Jr is the second 'FutbolNet' programme in Brazil in partnership with FC Barcelona Foundation. The mission of the institute is to contribute to the education of families, promoting practical activities, and provide access to culture for the community of Praia Grande.