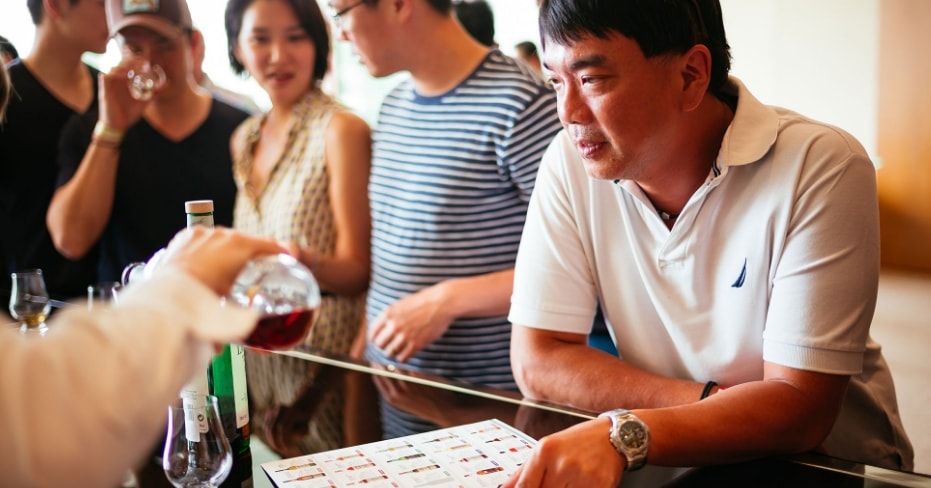 When
:
November 25, 2017

-

November 26, 2017
Whisky Live Singapore is back for its 8th edition! Join in for Southeast Asia's premier whisky and spirits show and enjoy a weekend of whisky tasting and enjoyment, complemented by education and discovery of what makes each of these spirits special. Once again this year, guests will have the opportunity to taste a range of spirits, both common and rare alike, and will be taken through the creativity that goes into crafting various brands. Unlimited tasting at standard booths is also included, along with an order of food and a lot of good times.
From Shanghai to New York, and London to Johannesburg, Whisky Live is the international tasting event that brings the world's major capitals to life throughout the year! Whisky Live Singapore has evolved significantly since its creation in 2010. After the success of the 2016 edition, Whisky Live Singapore is coming back over a full weekend in two new remarkable venues plus a "Cocktail Street" with a range of pop-up bars and food partners showcased.
Organized by La Maison du Whisky, this event gathers dozens of whisky and spirit brands for tasting, with rising stars of the whisky industry side by side with some of the world's most famous distilleries. Connoisseurs and beginners are all welcome, and this event also offers exciting extra features. The event will be held on both days from 1.30pm – 8.30pm, and the Cocktail Street food trail closes at 9.30pm.
You can expect unlimited tasting opportunities, top level masterclasses, a line-up of the best bars in Singapore on the Cocktail Street, food partners, and many other experiences…
If you haven't attended Whisky Live in the past and like good whisky – and other spirits, as well – this should definitely be on your calendar. Tickets are available in two tiers with the VIP level affording guests a few special extras.
Tickets:
One-Day Discovery Pass S$99
One-Day VIP Pass S$189
One-Day Discovery Group Pass (for 10 people) S$900
See all the details of what's included and purchase your tickets here. Purchases can also be made through the Whisky Live website or in person from Maison du Whisky in Singapore.