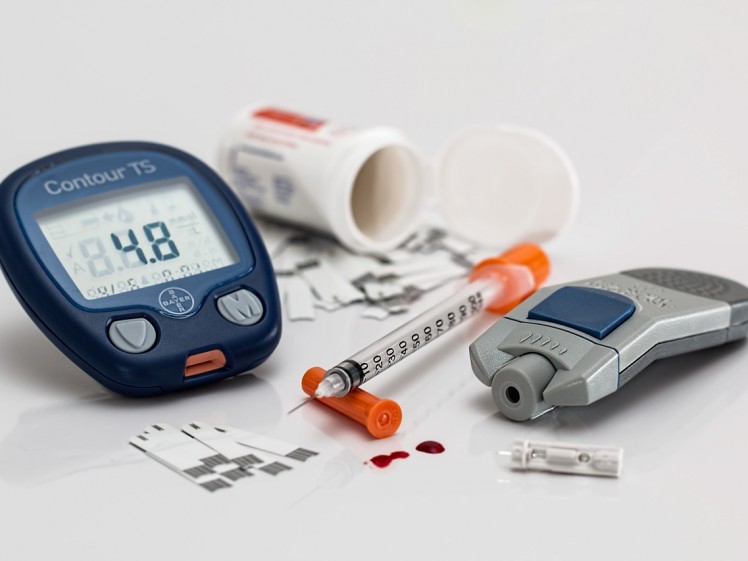 Visitors from around the world come here for treatments ranging from critical medical treatment to preventative and cosmetic care at Malaysia's modern healthcare facilities. Medical expertise in Malaysia is on a par with that of developed countries and most private hospitals in the country have international standards of quality. All private medical centres are approved and licensed by the Ministry of Health and are required to maintain stringent standards of care. The Ministry of Health's ongoing efforts to promote Malaysia as a world health-tourism destination mean that standards can be expected to continue to rise in the next few years. Click on the image to the right to read The Expat Group's Health Holidays magazine, where we talk to the MOH as well as various healthcare providers about the types of treatments on offer.
MALAYSIAN HEALTHCARE AT A GLANCE
Competitive Prices
Medical services and healthcare facilities are available at very competitive prices compared to those in countries of the same standard, including the US and UK.
Learn more about Malaysia's ability to compete in healthcare
Healthcare Facilities
As a visitor or expatriate you will need to visit one of the many private hospitals or clinics and pay for your treatment. Visit the Ministry of Health Malaysia for a list of hospitals participating in the Malaysian government's health tourism programme.
Medical Professionals
Most hospitals and healthcare facilities are staffed by highly-qualified experienced English-speaking medical professionals with extensive international qualifications. They are supported by an equally efficient group of English-speaking paramedic staff.
Accommodation
Hostpitals in Malaysia can offer anything from comfortable hospital rooms to luxurious suites (comparable in price to standard rooms in other countries) with full-time nurses. Most hospitals and healthcare facilities are staffed by highly-qualified experienced English-speaking medical professionals with extensive international qualifications. They are supported by an equally efficient group of English-speaking paramedic staff.
Health Tourism
Over half a million foreigners visited Malaysia for medical treatment during 2010 where the revenue totalled RM10 billion. Malaysia is now one of the top 5 health tourism destinations, and experts believe the industry will remain strong in the long run.
Why is Malaysia so popular for health tourists?
INSURANCE
Before arriving in Malaysia as an independent expatriate or posted by your employer, you need to consider how to protect your family finances in the case of sickness and accident – or even how your family will be protected financially in the event of a death.
Malaysia offers expatriates a welcoming home away from home. Like any country however, its social services are geared to the needs of the local population and it is essential to make sure that you have the right insurance to provide you with the level of financial protection you need. This falls into three main areas: international private medical insurance to give you and your family fast access to medical treatment, income protection to replace your salary if you are unable to work due to long term illness or accident and life insurance to protect your family's finances if you're no longer there to provide for them. For expats moving to Malaysia on the Malaysia my Second Home (MM2H) long term visa programme, international private medical insurance is a compulsory requirement of obtaining a visa.
Check the policy provides full emergency medical evacuation cover in case you are taken ill in a remote area where medical facilities are scarcer and local 24/7 emergency assistance is limited. Different international medical insurance policies are designed either to cover essential healthcare needs if you're on a budget or higher levels of protection if you want to cover a wider range of conditions such as maternity care or cover for the treatment of chronic illnesses. If you are living with your partner and children buy a family policy which covers you together as these are generally available at a lower premium than buying individual policies.
Medical emergencies are not the only financial risk you will face. If you suffer an illness or accident that leaves you unable to work, you'll need an income wherever you recuperate as once an expatriate, you may not be entitled to full state-funded benefits – which are minimal in most countries to start with. Income protection policies are designed to provide you with a replacement income while you are unable to work. Again it is prudent to buy a plan designed specifically for expats as you are likely to find restrictions in domestic policies which will make it difficult to claim if you are working overseas. Plans can replace up to 75 per cent of your salary with payments made continuously until you are either fit to return to work – or right up to retirement age if necessary.
Finally, don't overlook life insurance. It's an unpleasant thought, but your family will need protection to provide a reliable income to replace your earnings if you die before you reach retirement age. Fortunately life insurance is generally low cost and you can easily buy cover providing up to 20 times your annual salary for a low monthly premium. Again, remember that any domestic life insurance plans you have taken out at home may not pay out in Malaysia, so look for an international plan designed with the expat in mind.
 Read more:
---
"ExpatGo welcomes and encourages comments, input, and divergent opinions. However, we kindly request that you use suitable language in your comments, and refrain from any sort of personal attack, hate speech, or disparaging rhetoric. Comments not in line with this are subject to removal from the site. "
Comments